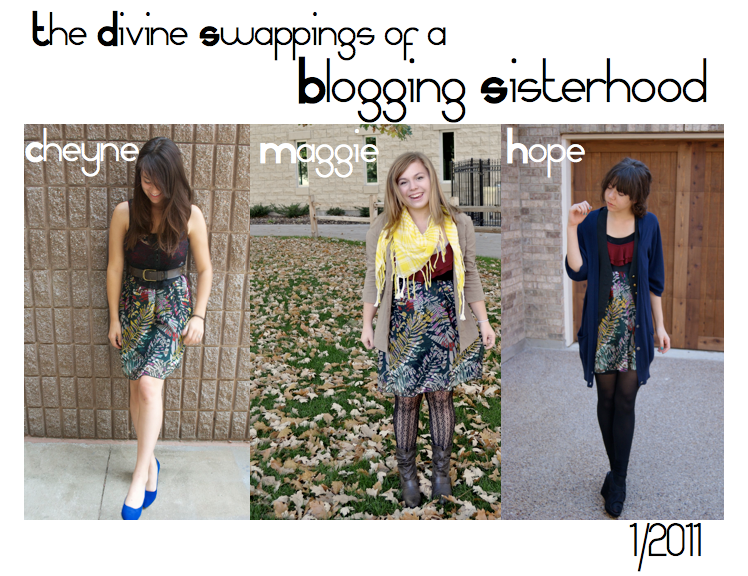 It's back! It's been awhile, way too long in fact, but the Divine Swappings of a Blogging Sisterhood is getting back in the action. Maggie, Hope and I are zipping packages of pretty things through the mail right now, and I'm so glad to be getting back into the swing of things. Saying I missed blogging was a bit of an understatement.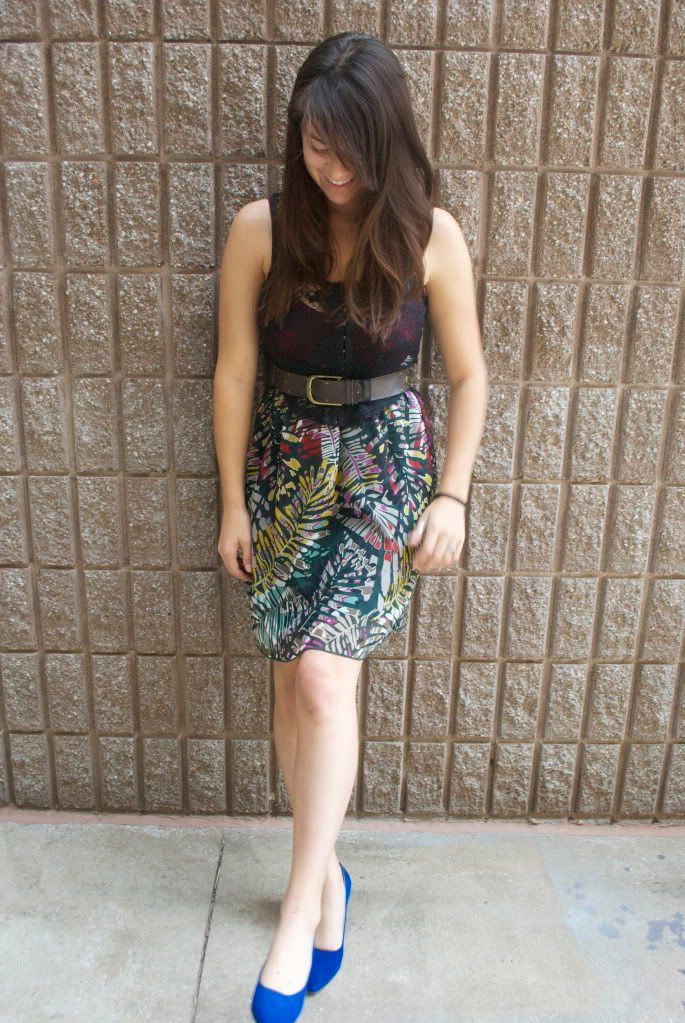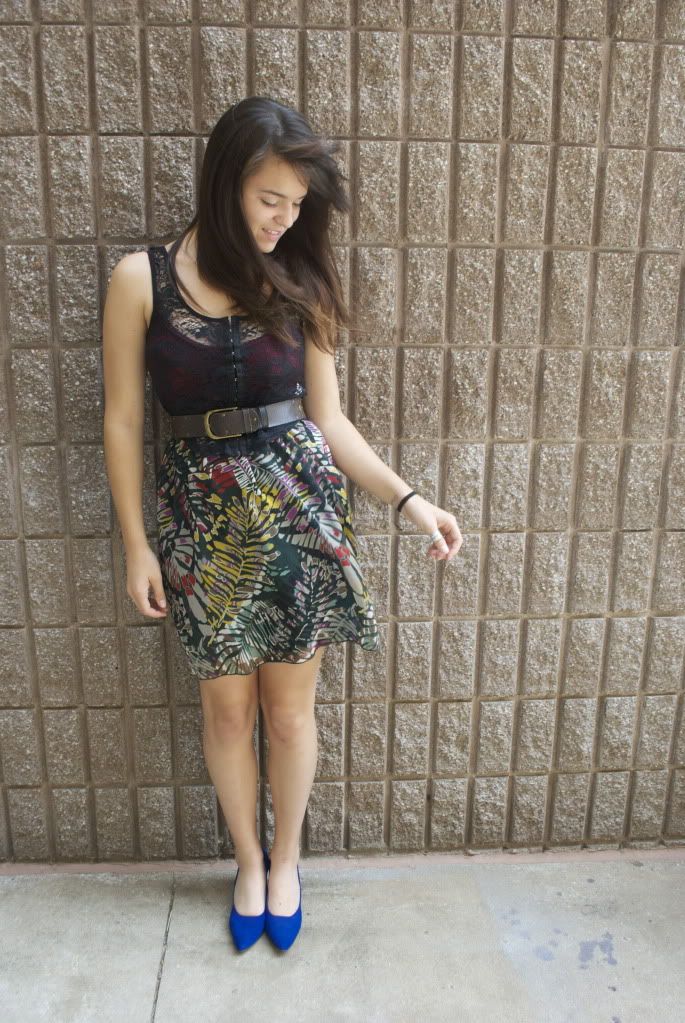 So this is the third posts of DSBS, and this time I was so excited to get to send out something of my own to style! This is one of my most favorite dresses. I especially love the chiffon printed skirt. It's so bold, but not overwhelming. And the crimson ruffled top makes it feel even more feminine, which I love. It's breezy and perfect for summer, or winter if you add some layers and tights.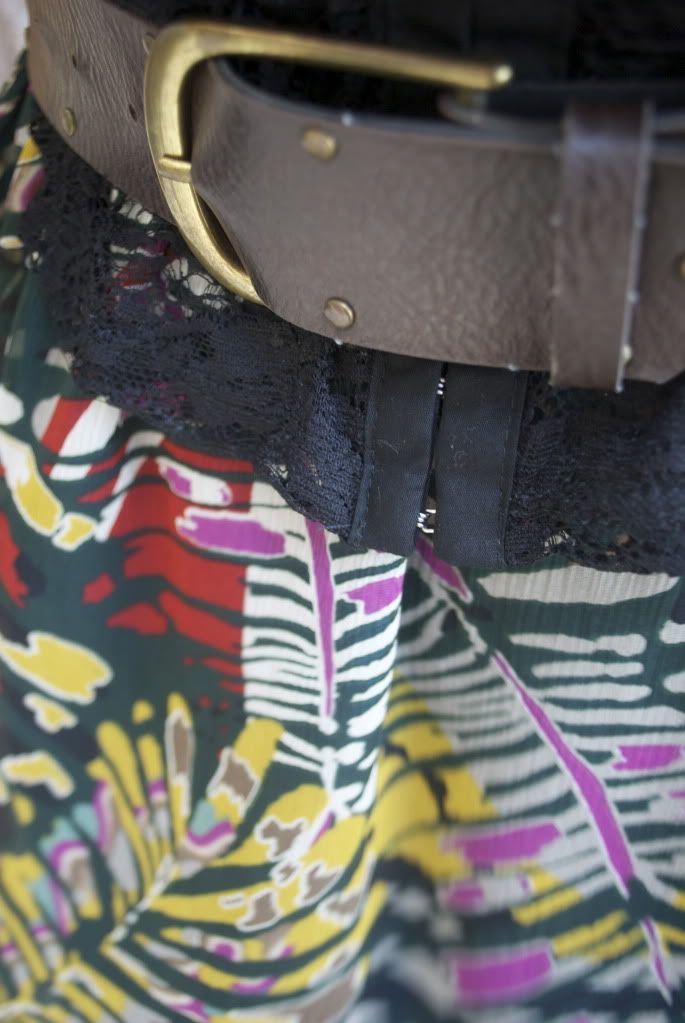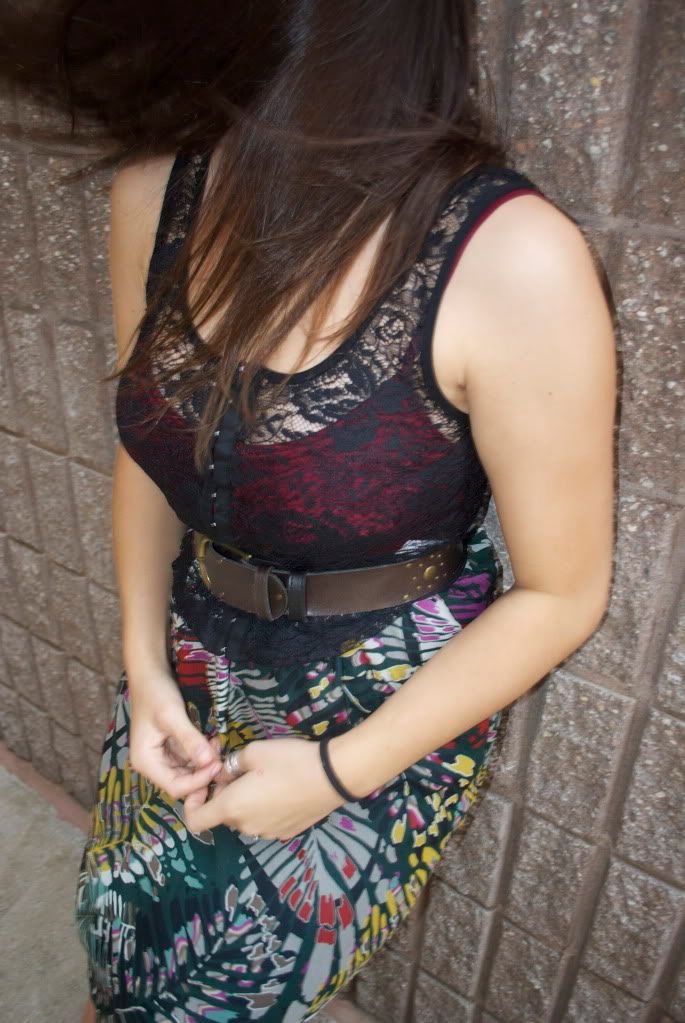 I feel like styling my own item was more difficult than something of Maggie's or Hope's. Because I've already worn this a few times, so it was like I had a set image of how I wear this piece. I usually grab a dark cardigan and ankle booties with simple black tights, but this time I took it in a completely different direction. I layered my black lace bustier to create contrast (plus it makes me feel super sexy...), and a waist belt to add definition. I know many people avoid mixing black and brown, but I think those colors are so essential in a wardrobe that it's impossible to keep them apart.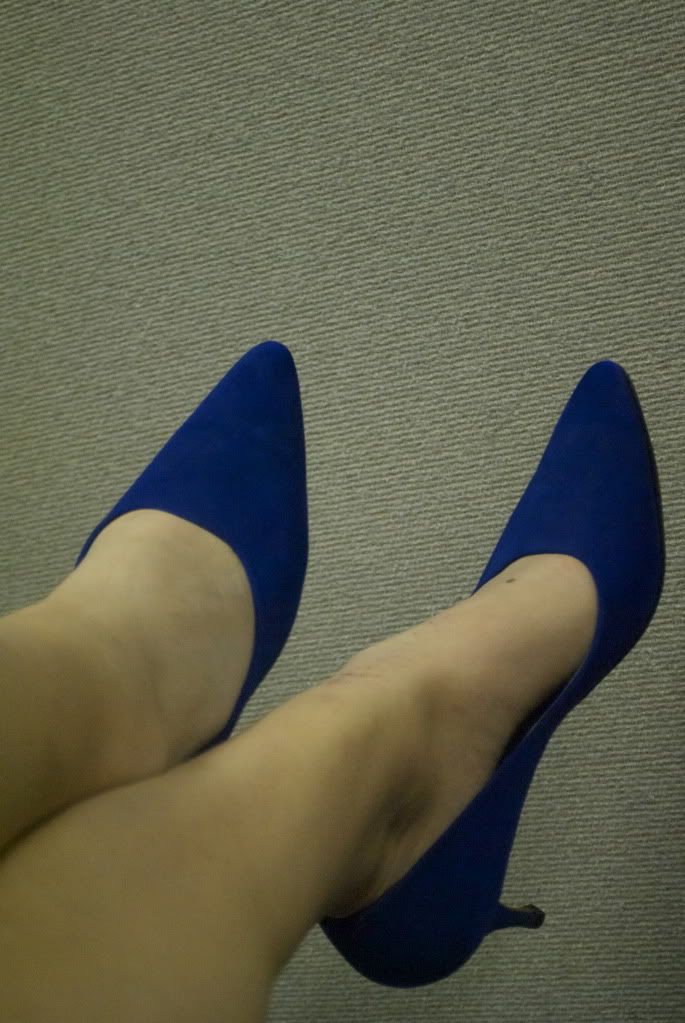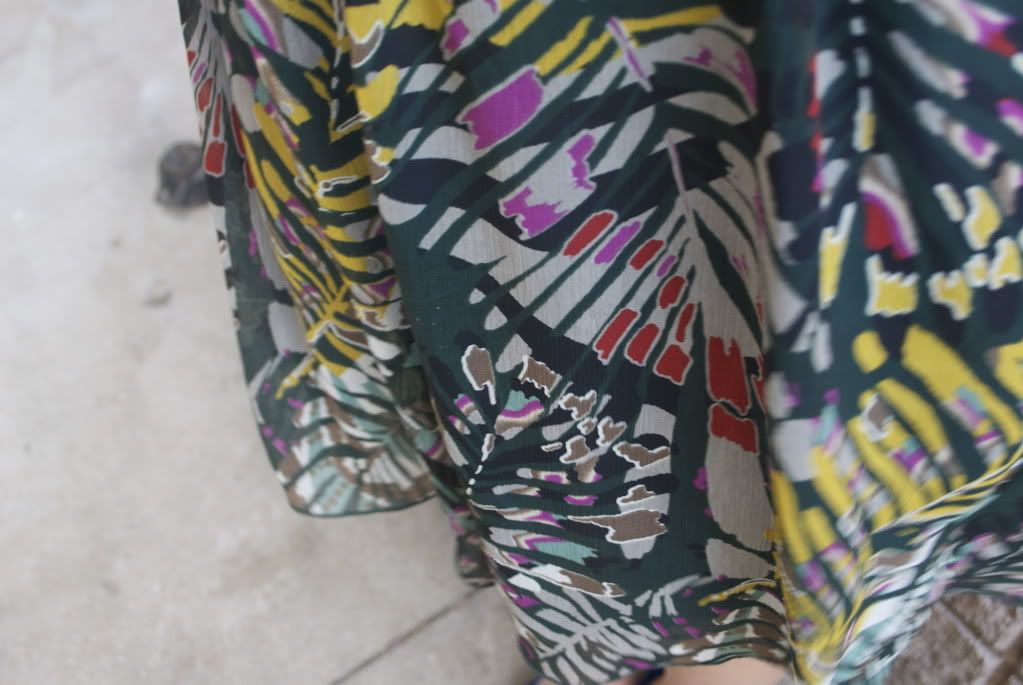 And finally for an extra pop of color, my favorite electric blue kitten heels. I feel in love with them the moment I saw them, plus they're via Salvation Army. Cheap is good. The only bad thing is the grip on one of the heels is wearing down. But that's what you get from second hand shoes.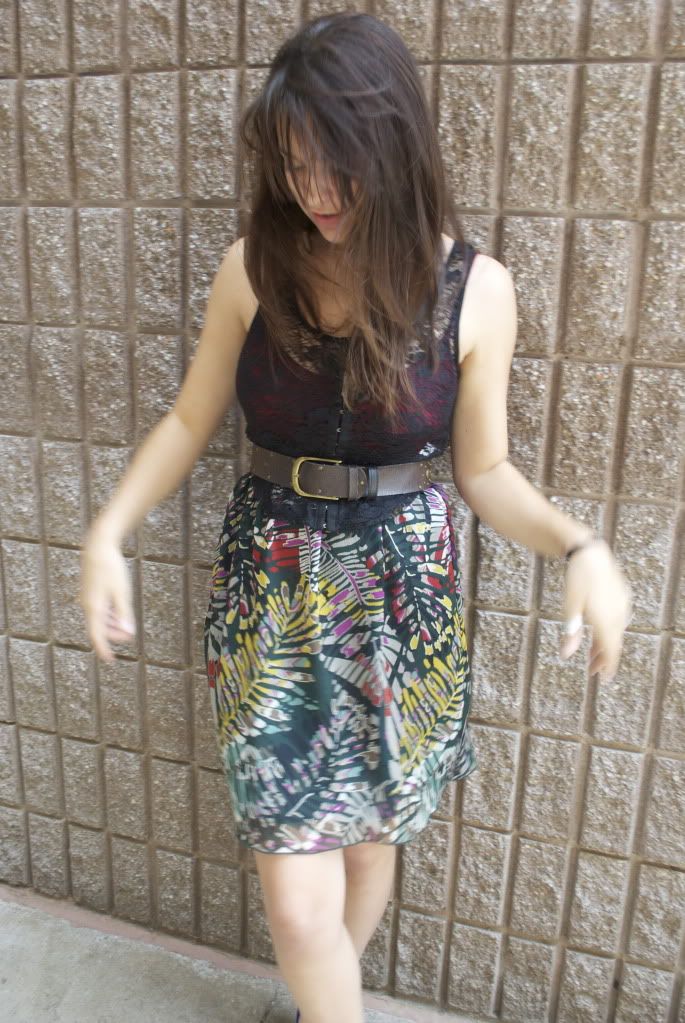 I love how different each of our looks were! Maggie's cheerful yellow scarf pops and her patterned tights add texture without distracting from the print of the skirt. And Hope kept it chic with dark additions and killer shoes. These ladies are really lovely. Next swap post within a month. Sending you all my love.
Printed Chiffon Dress: Franchesca's
Black Lace Bustier: Modcloth
Electric Blue Kitten Heels: Salvation Army