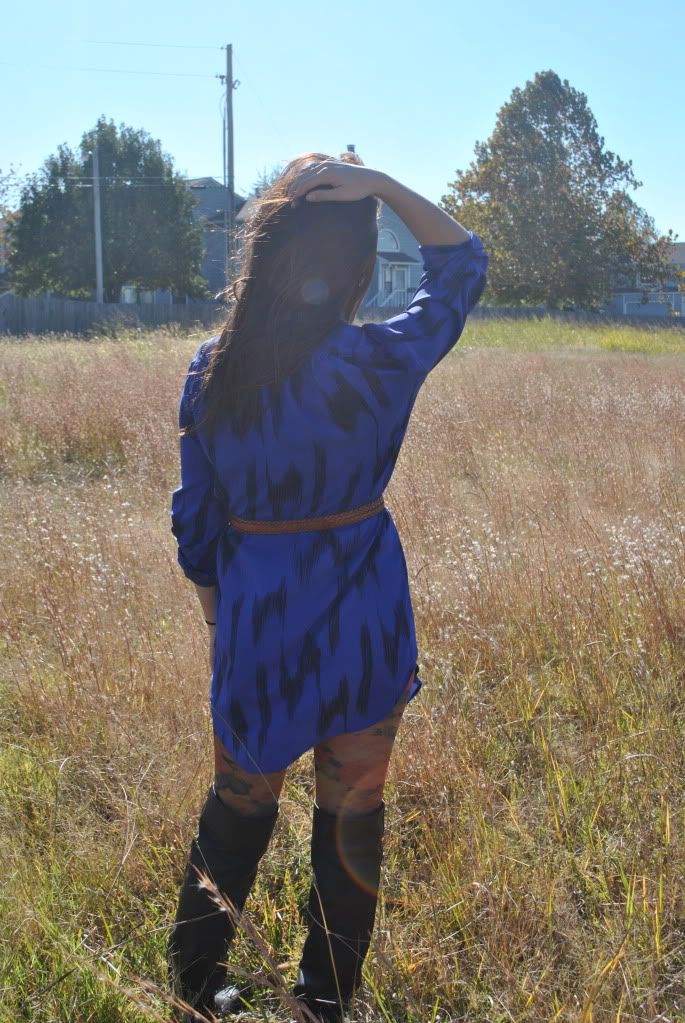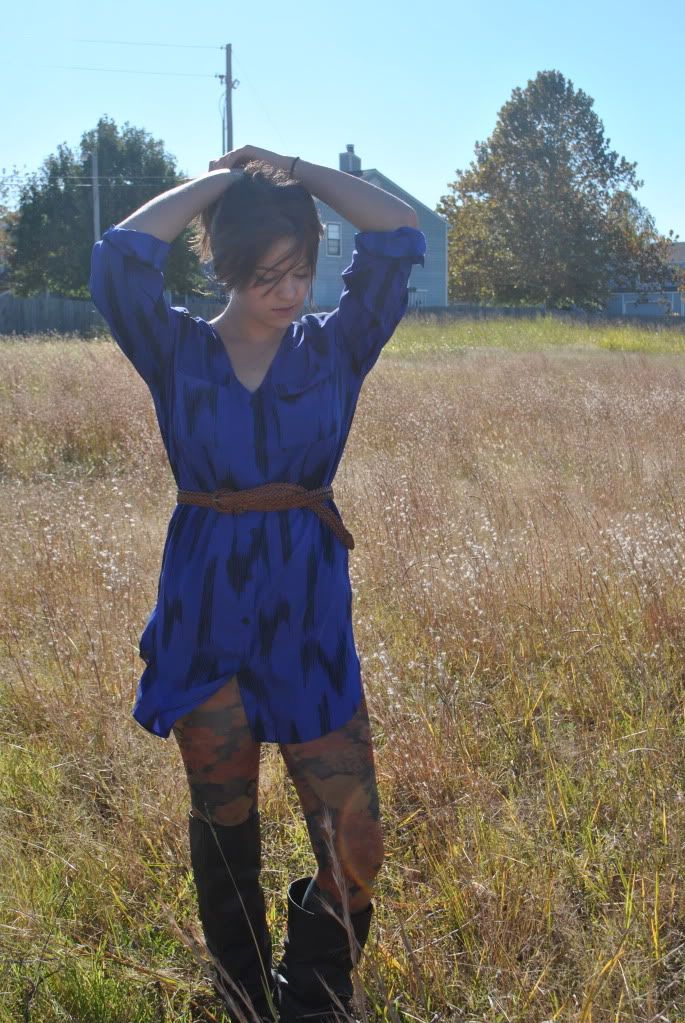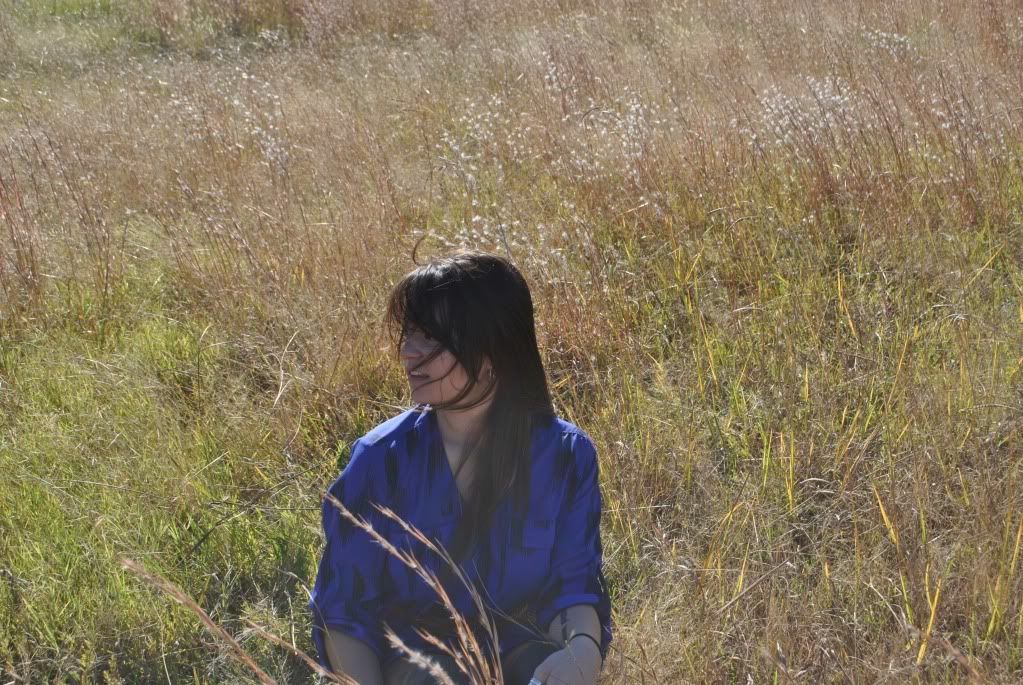 It was such a longgg day. I got home and we got the case report from my car wreck -and it's not right. The police didn't even take statement from me and assumed that all the cars just failed to stop due to inattention, and all the damage to our cars is on us. But I have a witness saying she saw the girl rear end me. So now I have to go through all this shit with the officer to get things straightened out. Then I got to do endless hours of homework and I had so much I didn't even have time to work on my college essays, which I had planned to do today. On the up side of everything, the new Matt & Kim album came out yesterday and I love it so far. Where You're Coming From is my favorite! I can't believe I saw them four months ago! It seems like New York was so long ago. I'm ready to move guys ahhh.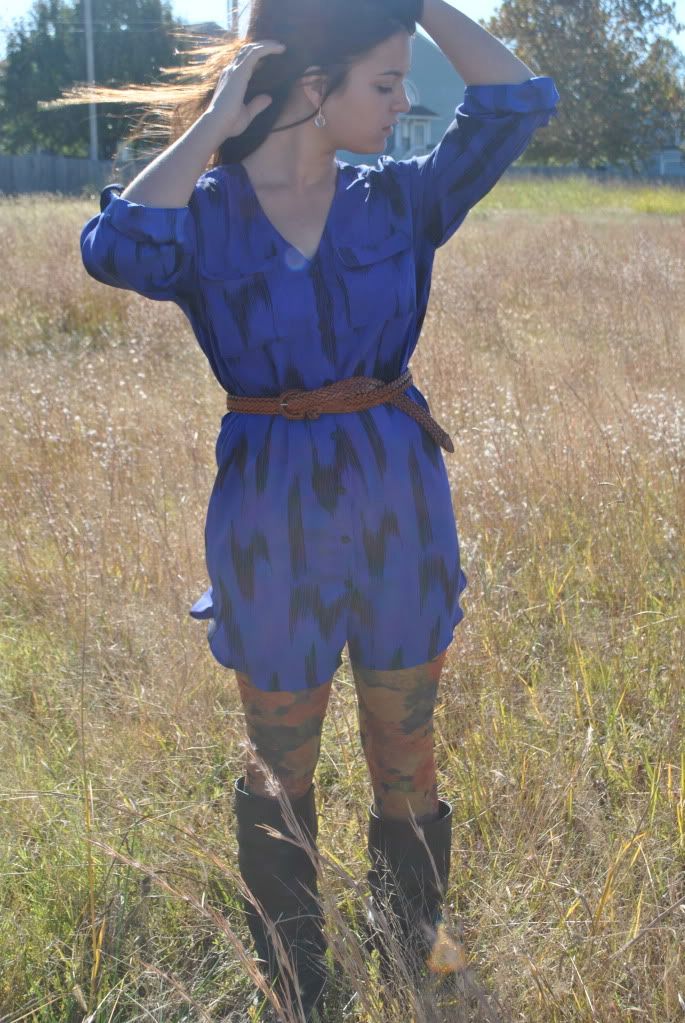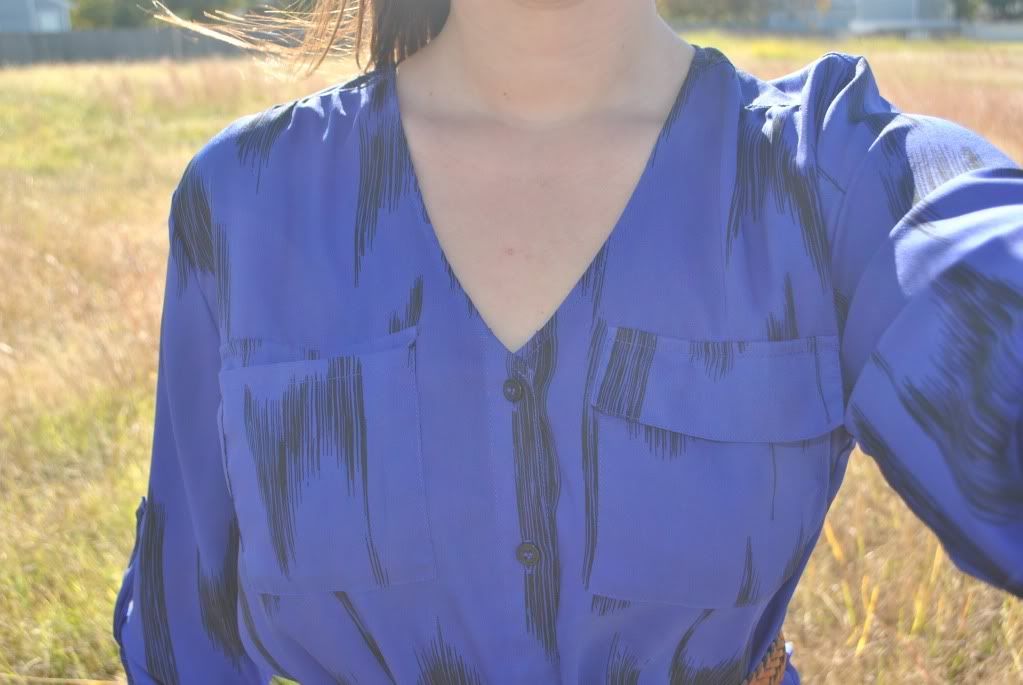 So I wore this today and my Psychology teacher thought that I was wearing pants? I'm never in dress code, so it shouldn't have surprised him that the shirt is, in fact, a dress and that the floral tights are not pants. I played along though -who wants to get in trouble for dress code? I'm just now realizing that I got both this shirt and the tights in New York in January. I wear the heck out of this dress. I had orginally had it in my cart on Urban Outfitters, but made myself save money to spend in New York. And there was the dress hanging on the display first thing when I walked in. I considered it a sign (an excuse to spend $68?) and took it home with me.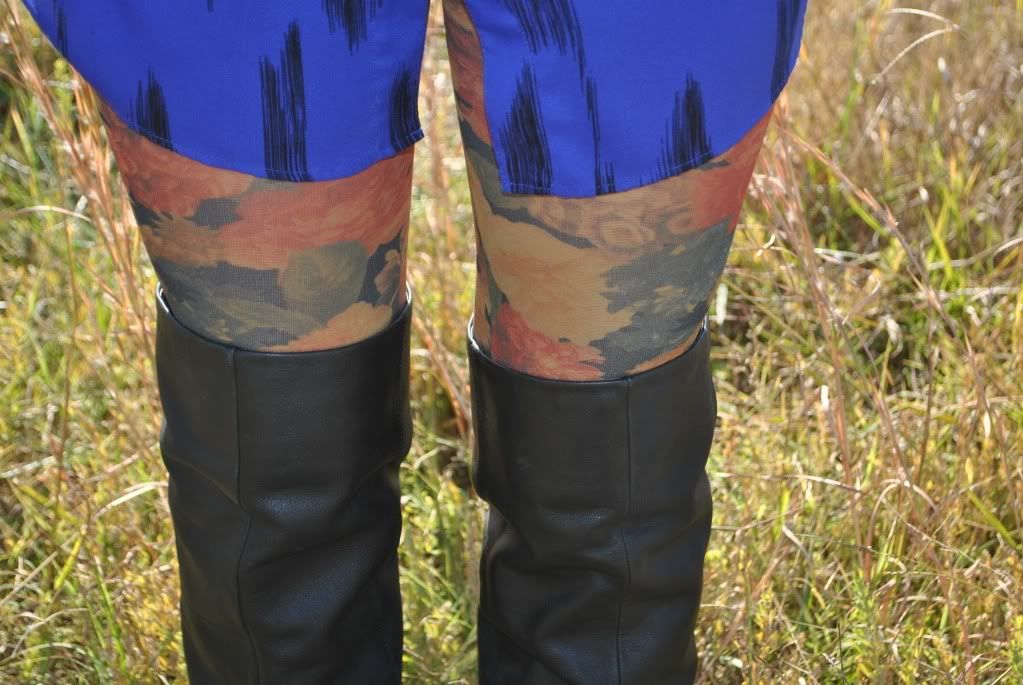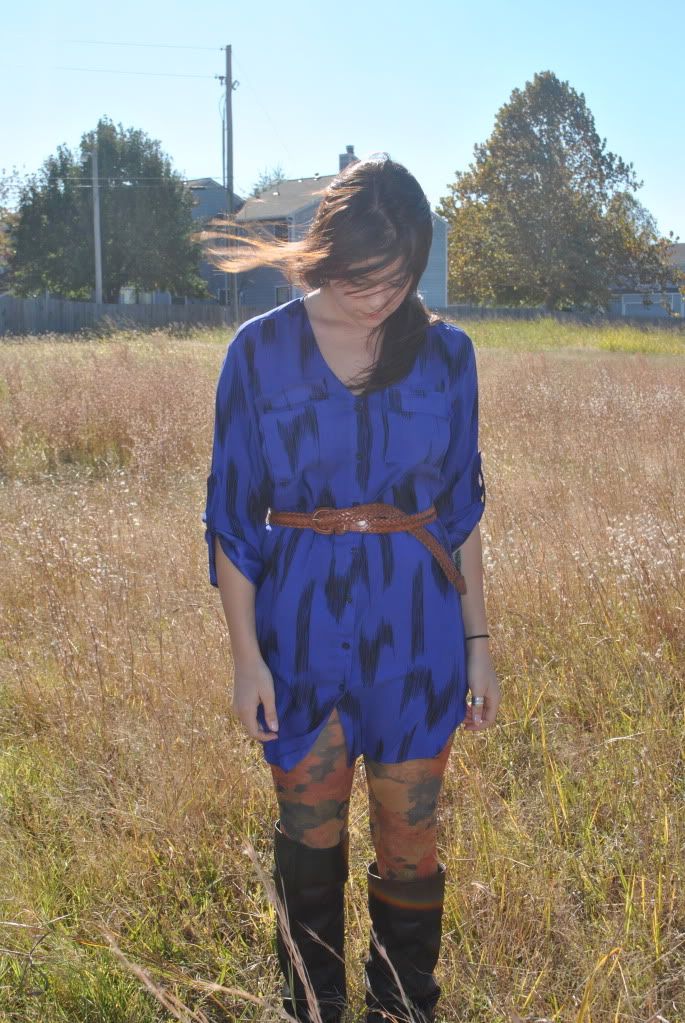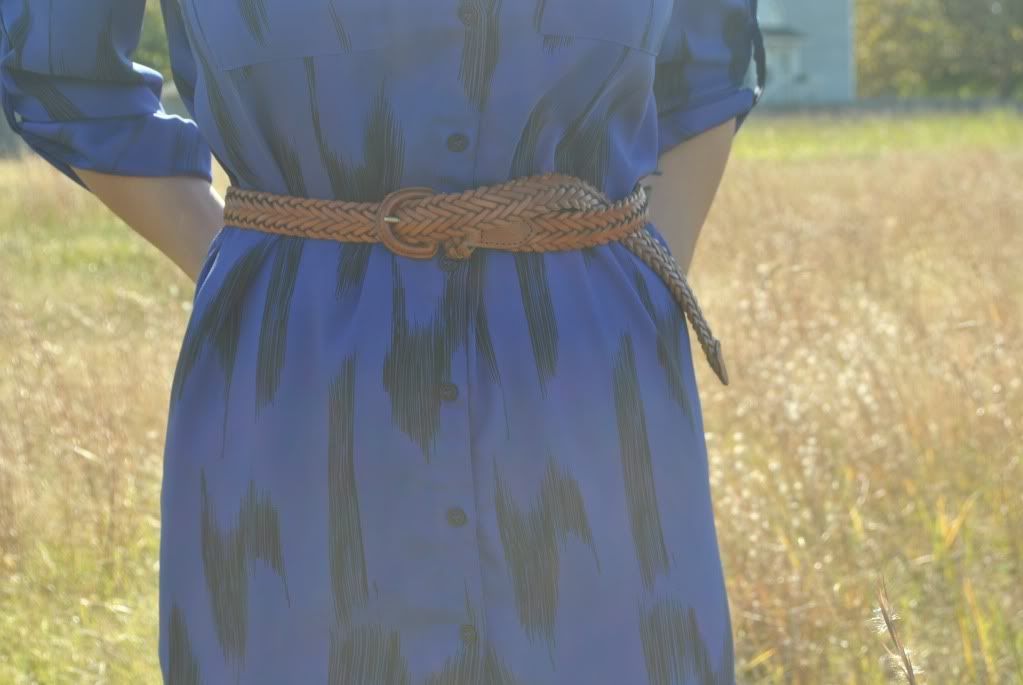 These tights are so interesting! I got them at Anthropolgie and yet have only worn them twice? And owned them for almost a year? I think it's because they're rather difficult to style, and I never would have though to wear them with this. I had originally planned to wear black and grey wool tights, but these looked so pretty (especially compared to the boring wool ones) that I had to put them on. I think another reason I avoid wearing them is the pattern makes my legs look strange. Wearing them with over-the-knee boots was the perfect solution because then the pattern isn't so overwhelming on the lower half of your body. Another thing I love about these tights? They're made out of great material. They are those tights that feel like they'll never snag or run, not in a million years! I wish alll tights where that way!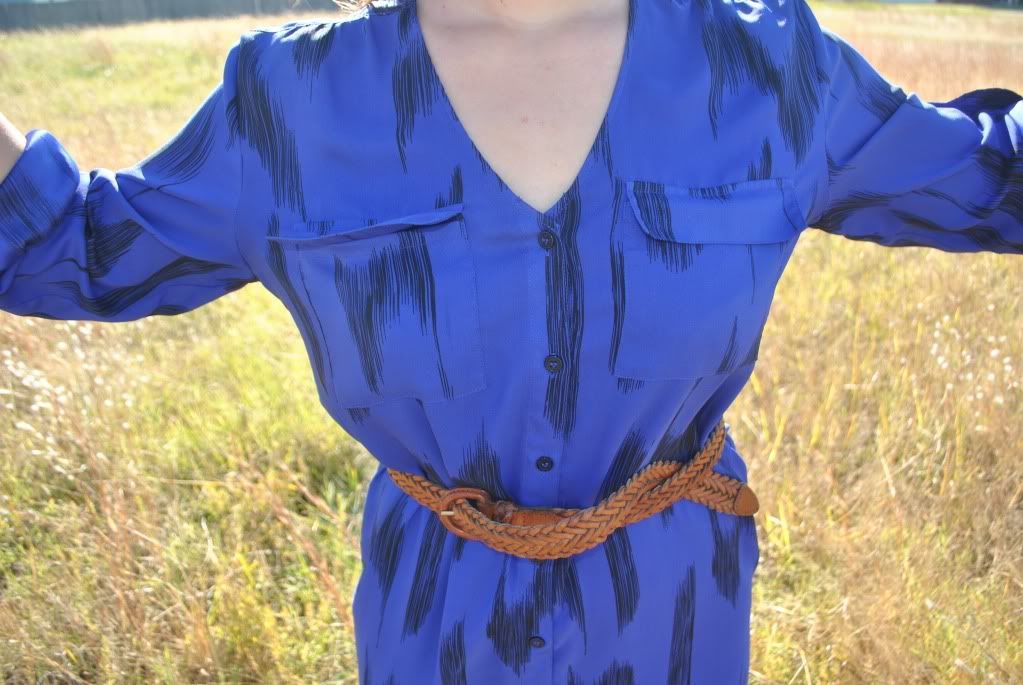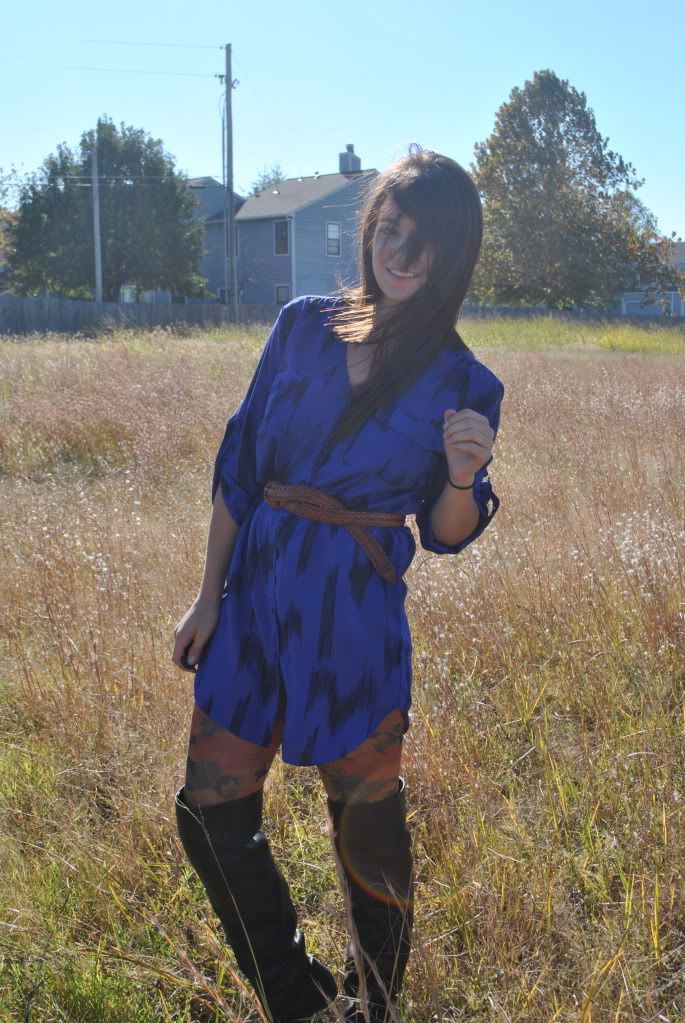 Ahh, it's getting so windy. My hair looks crazy in every single picture. I'm sure it didn't help that I took these in a field with virtually no tree, the breeze blew right through me and ate me up. Ah gosh guys I have so much on my mind right now. This who car thing is giving me an anxiety. I'm just worried that it will go on my insurance and I'll get dropped. Which will really piss me off since I got rear-ended. Actually, I'm really pissed off that the cop didn't even bother to take statements. Because of course since we're all teenagers we all have ourselves to blame. Except for when I fucking get rear-ended. UGH. And I'm doing my senior paper on Grendel...don't get me wrong, I love that book, but I really wanted to do it over Running with Scissors. Unfortunately, my teacher is lazy and doesn't want to read it (her excuse was there wasn't enough literary criticism for the novel, which is bullshit). I kind of had a bad day. One of those days where you're like, "I fucking need a cigarette and to get laid and sleep and everything else go away," kind of days. Wahhh. Bye everyoneee.
Indigo Shirt Dress: Urban Outfitters
Floral Tights: Anthropologie
Black Over-the-Knee Boots: Urban Outfitters
Crystal Earrings: Swavorski, gift from Lindsey
Brown Woven Belt: Callie's