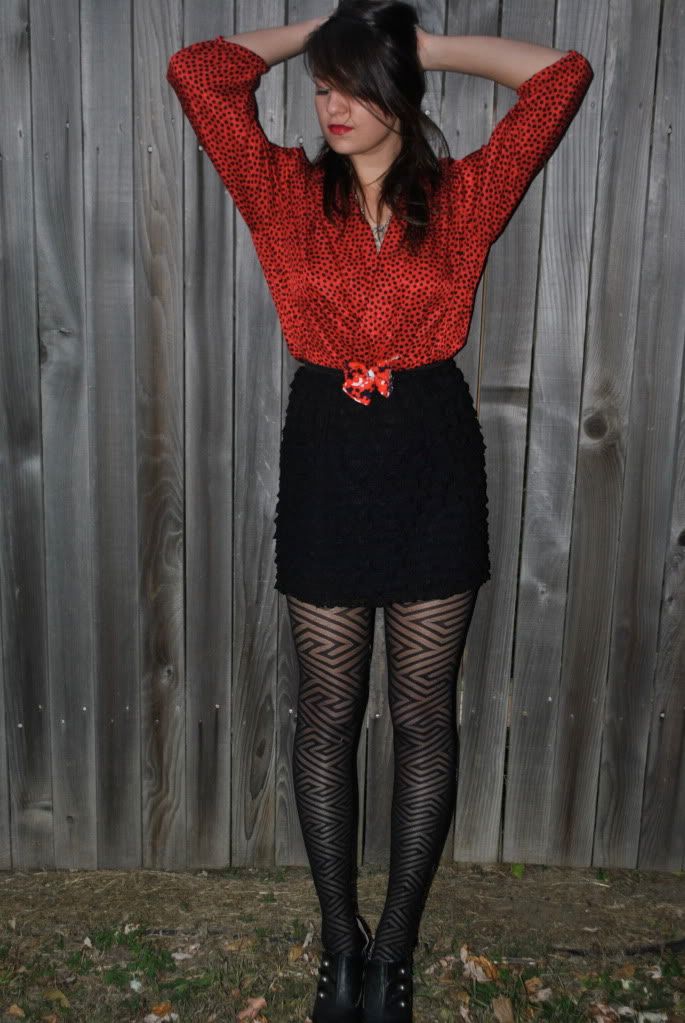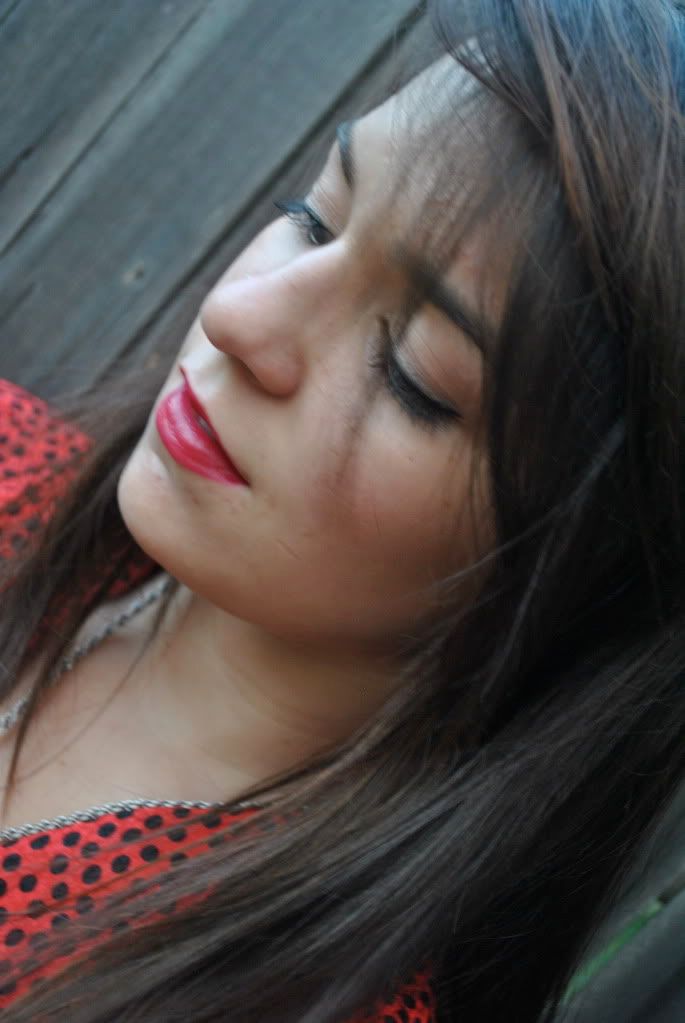 Oh it's already November? I feel like October went by in such a blur. It may be because it's most favorite month -and I didn't even get to carve a pumpkin. I've been so busy. I suppose you guys are getting tired of hearing that from me, but this year I feel like I've just been going and going and going. And on top of it all, I got to participate in a four car pile up today. I got rear-ended and my car slammed into the car in front of me and then another car in front of him like the domino effect. Luckily the car in front of me had a tire mounted on the back of their car, and I drive a Jeep Liberty so there is a tire mounted on the back of mine as well. So the girl who hit the back of me ran into the tire, and I bounced off into the tire in front of me. Thus no one was hurt (besides a headache and stiff neck, boo!) and there was no shattered glass. Now I'm just waiting for her insurance to replace the front and back of my car. Lalalala. Great way to start off winter, right?
This is what I was wearing today, and sorry the photographs aren't that wonderful. I had to wait around at the wreck for over an hour, and by the time I got home and called my insurance and everything all the pretty natural light was gone. That's one thing I'm not looking forward too in the cold months. Grey, overcast skies don't easily make for pretty pictures. This outfit is so much fun though! I stumbled across this pretty shirt at Goodwill and it was so bold I couldn't resist. Plus I don't own enough red things. Why don't I own more red? It's one of my favorite colors. Hmm, people kept telling me I looked Oriental all day at school. Fine by mean, I'm pretty obsessed with the Asian culture. Tea, sushi, geishas, kittykats, I love it all! And, although I'm usually not partial to anime, Spirited Away is one of my favorite movies!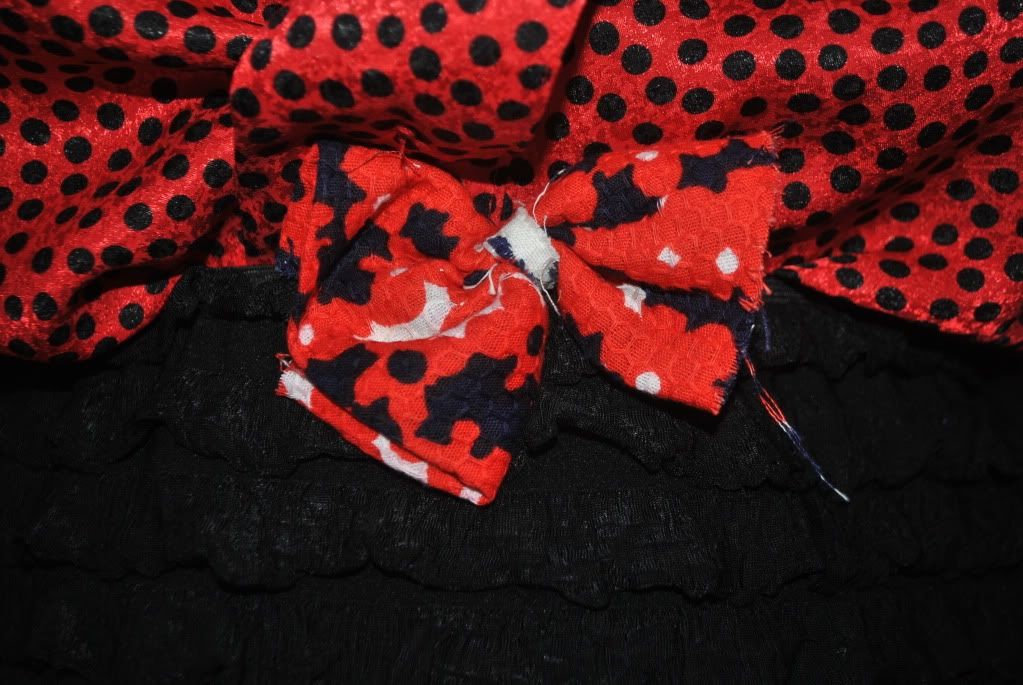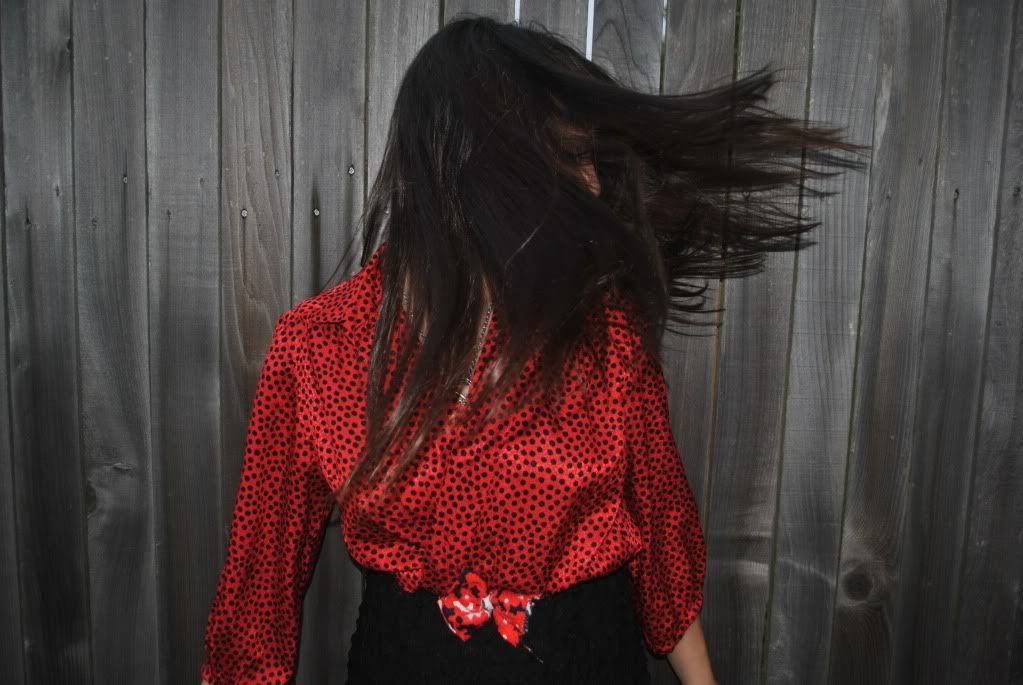 I whip my hurr back and forth I whip my hurr back and forth. Oh lord, have you guys heard that song? It drives me insane. I don't understand how anyone calls it music. Ho hum, but isn't this little bow darling? I don't know if you remember, but a bit ago some lovely ladies from Brooklyn were trying to raise funds to start a vintage lingerie line called The Loved One. I donated to their project on Kickstarter and so they sent me this pretty little bow brooch, plus a yummy cocktail recipe involving cinnamon that I may have to try! I'm thinking I'll be wearing this little baby often, maybe even find something to pin it on and create a necklace. Sounds mighty fine, no?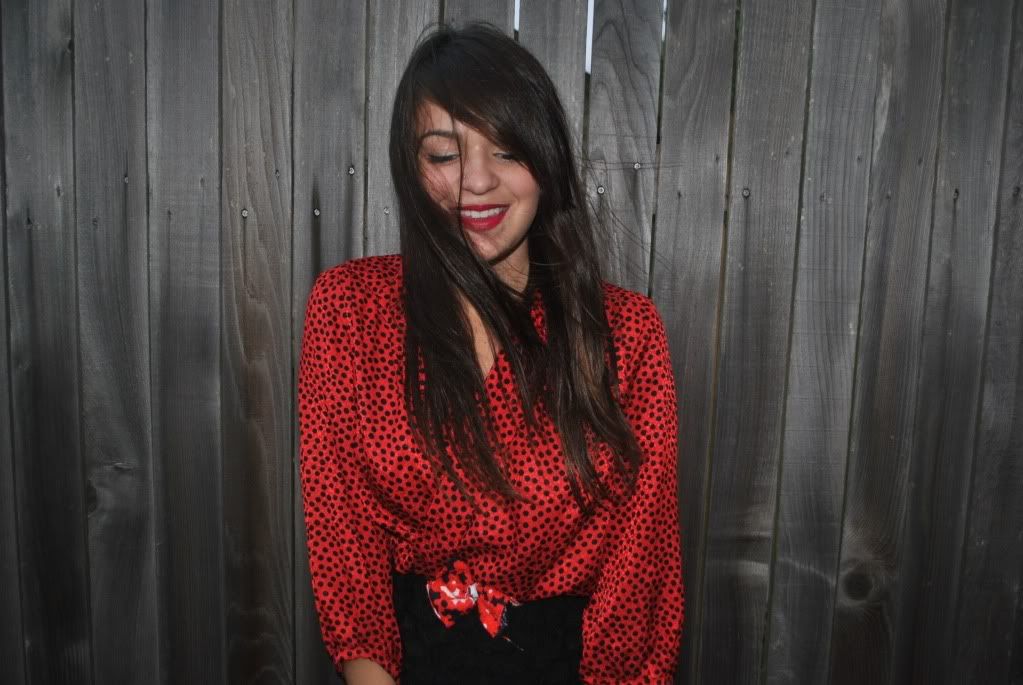 Wore it with some nice black tights and this pretty necklace my mom got me for me some time ago. Hmm, my legs are so cold here you don't even know! I need more long sleeved shirts and wool tights. Why do I never have long sleeve shirts, it seems? Gah, I think I'm trying to find an excuse to spend money when really I should be saving it. Good thing I've got the sweetest boyfriend ever who took me out to dinner and let me sit in his zero gravity massage chair to make my neck feel better. He's also theorizing that I have a mild concussion which I think is baloney. All night he was plotting against me, trying to get me to go to the chiropractor. Pfff. That'd be such a waste of money. This is the attitude I've developed from growing up without health care insurance. Oh, I think I'm too frugal with my health sometimes. I'm going to be decent to my body then and get some rest. Bye loves!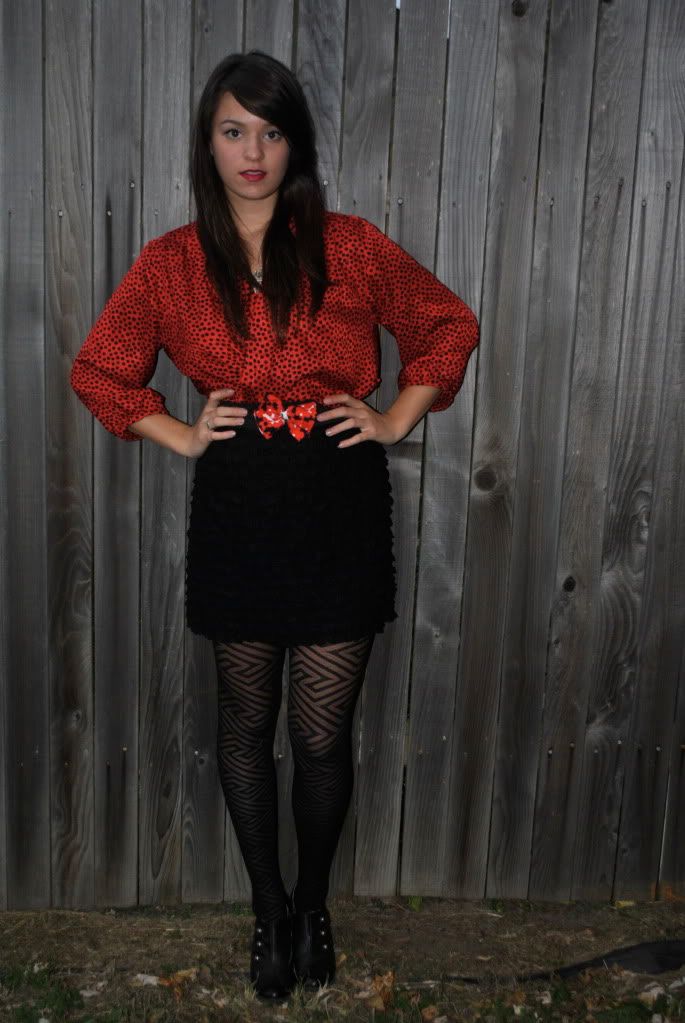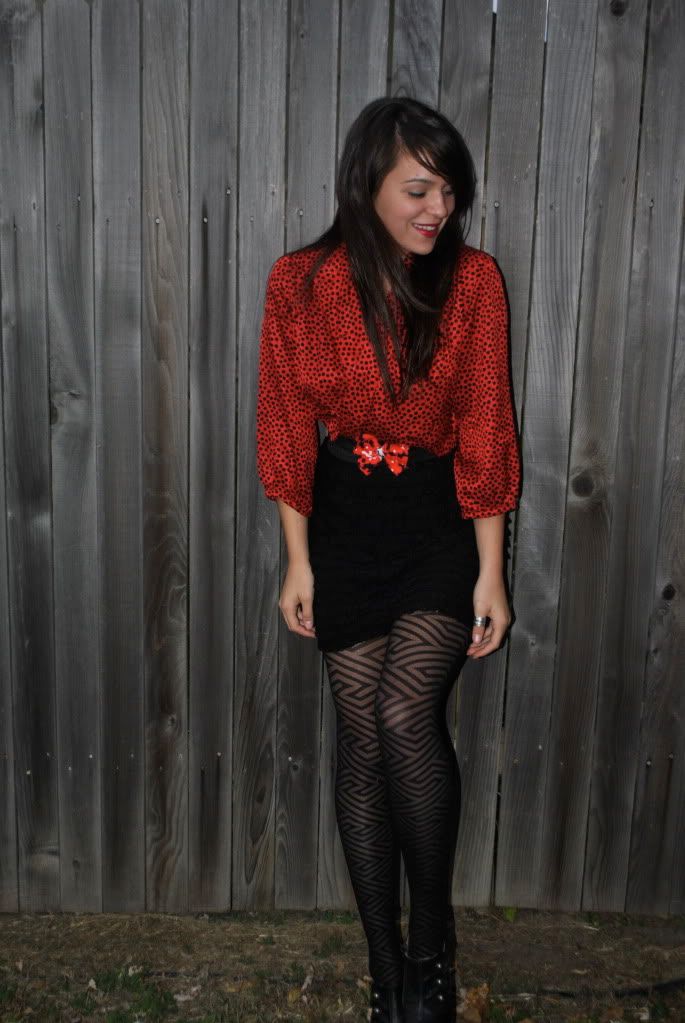 Red & Black Polka Dot Shirt: Goodwill
Black Layered Skirt: Target
Black Zig-Zag Tights: Target
Black Ankle Booties: Target
Silver Circles Necklace: Gift from Mom