Guys the new Matt & Kim album is so good. So upbeat and cheerrryyy. (: It's been a really long week, and I'm so glad it's finally over. After a terrible night I work I got to go to my friend Alex's and see all my friends and try to dance to meet new people and I was great. How was your Friday? It's steadily getting colder and I think I'm okay with that. Except for the heater in my car doesn't work. Errr.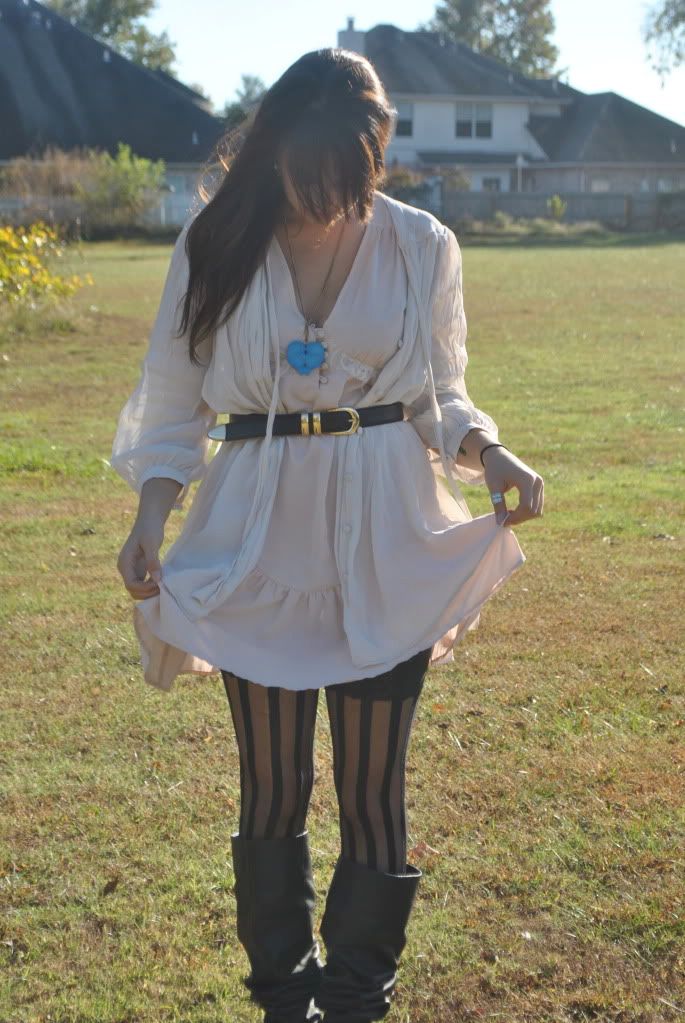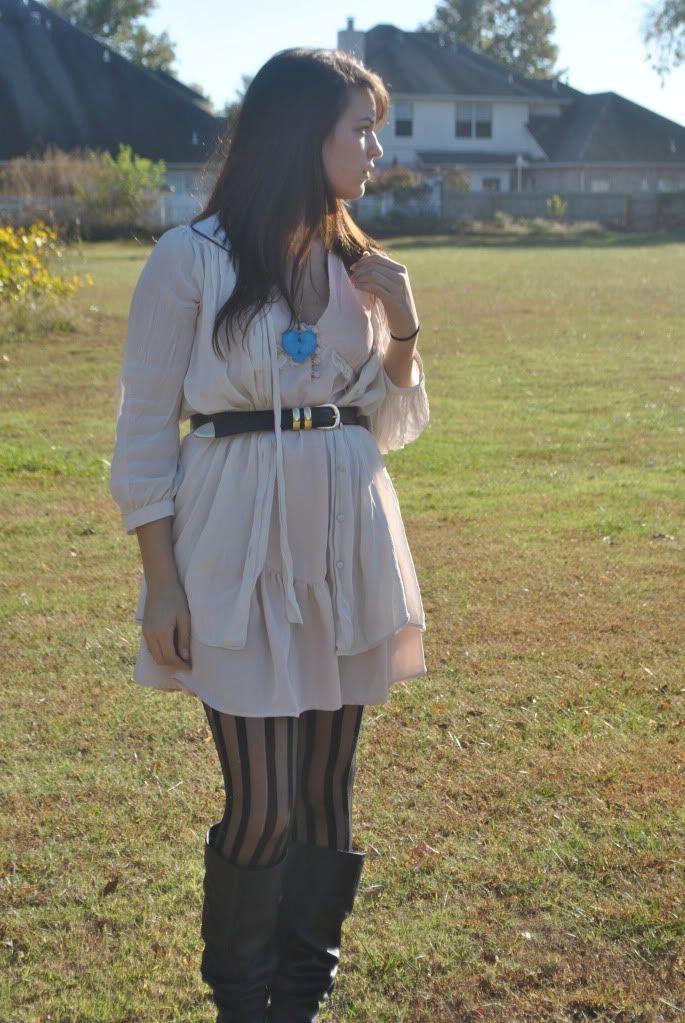 Isn't this dress so pretty it makes you want to cry? I think it may be one of my most favorite things that Katie's ever lent to me! I wore it three times in the course of a week...cannot get enough. It's just so soft, flowy and sheer. And in the perfect shade of pastel pink that I don't usually wear, but this made me feel so romantic! She got it in Louisiana, and she's going there next week so we won't get to have our Friday fro-yo session. Booo. The more Katie talks about it, the more I want to go to New Orleans. I really want to go on Mardi Gras, but I'd probably miss too much school. And I'll be poor. I'm trying (and failing) to save all my money for college.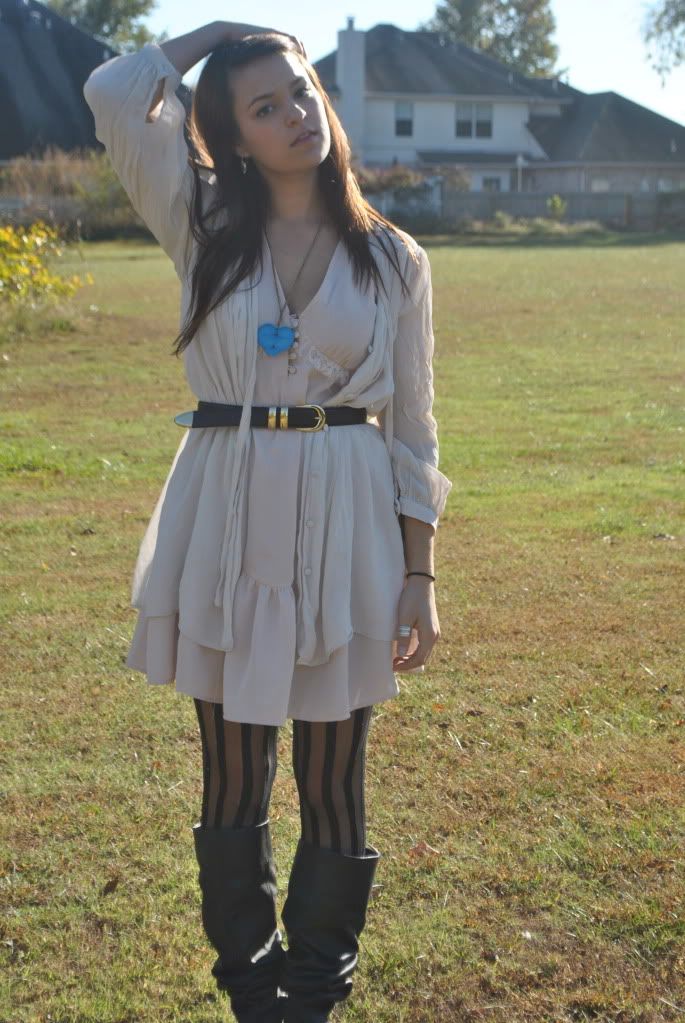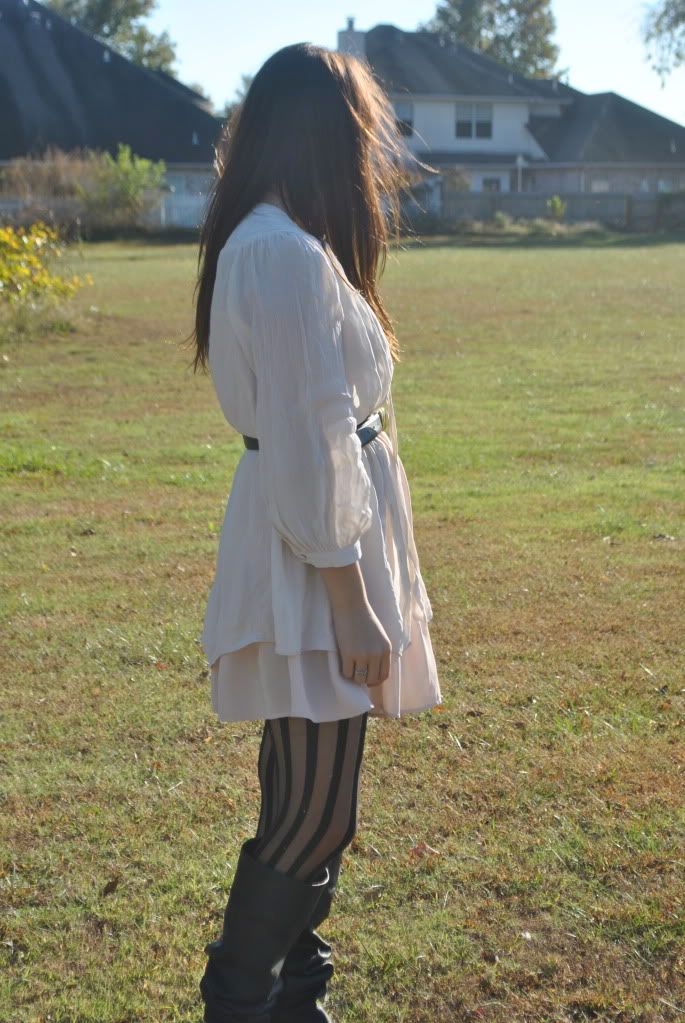 Alright, are you guys ready for this? NYU, Syracuse, Long Island University, OU, University of Colorado, Pratt, Pace, Emerson, Boston University, Mizzou, Princeton, Harvard, Barnard, Columbia, Baruch College, Adelphi. I've found that the list of colleges I'm applying to is becoming bigger and bigger. Why am I applying to sixteen schools? I think I'm going crazy. Good news is that my college essay is coming along pretty well. I went to the library the other day and just kind of type and wrote and edited and read for five hours. I'm at 715 words right now, and I kind of want to break 1,000. Actually, I just want to be satisfied with my essay, a goal that seems kind of unattainable right now. I like every sentence I write, I just feel like they don't flow well together. I've been kind of in a writing rut lately -I just feel like nothing I put down sounds any good.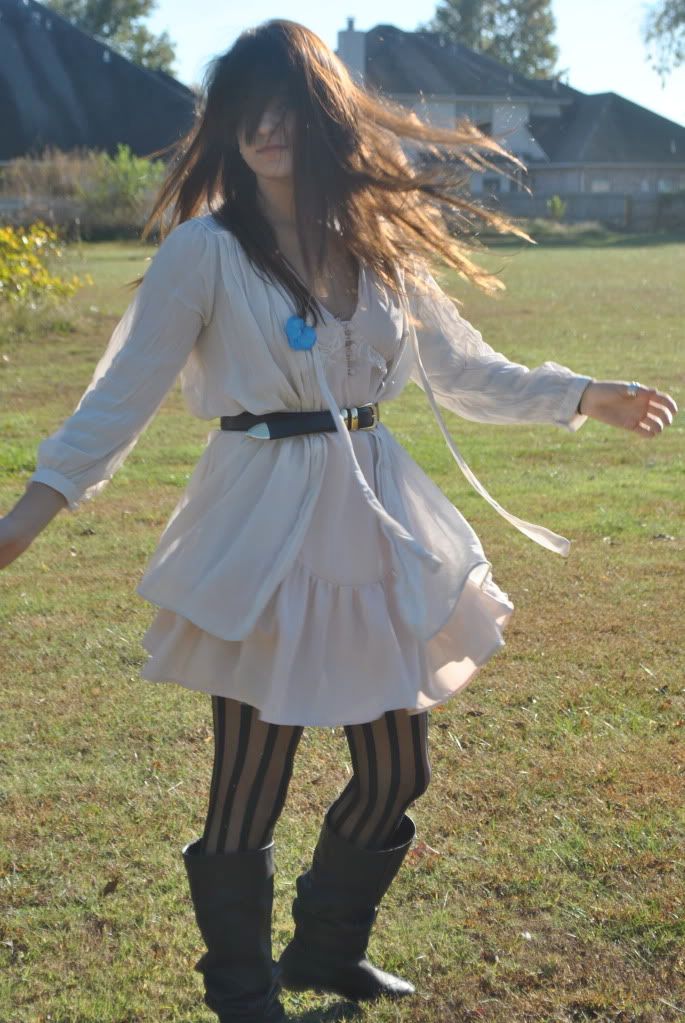 I love this cardigan so much. Or it may be a long sleeved blouse. It's so light and neutral, it goes with most anything. I got it at Topshop last January and I've loved it to death ever since. Plus now that it's getting colder I'm going to have to start busting out the long sleeved things unless I want to freeze at school when we change classes (freezing at school seems inevitable...). The only bad part about going to a huge high school is that sometimes your classes are across campus. Four minutes in the icy wind may not seem so bad, but it lasts foreverrr when you're experiencing it.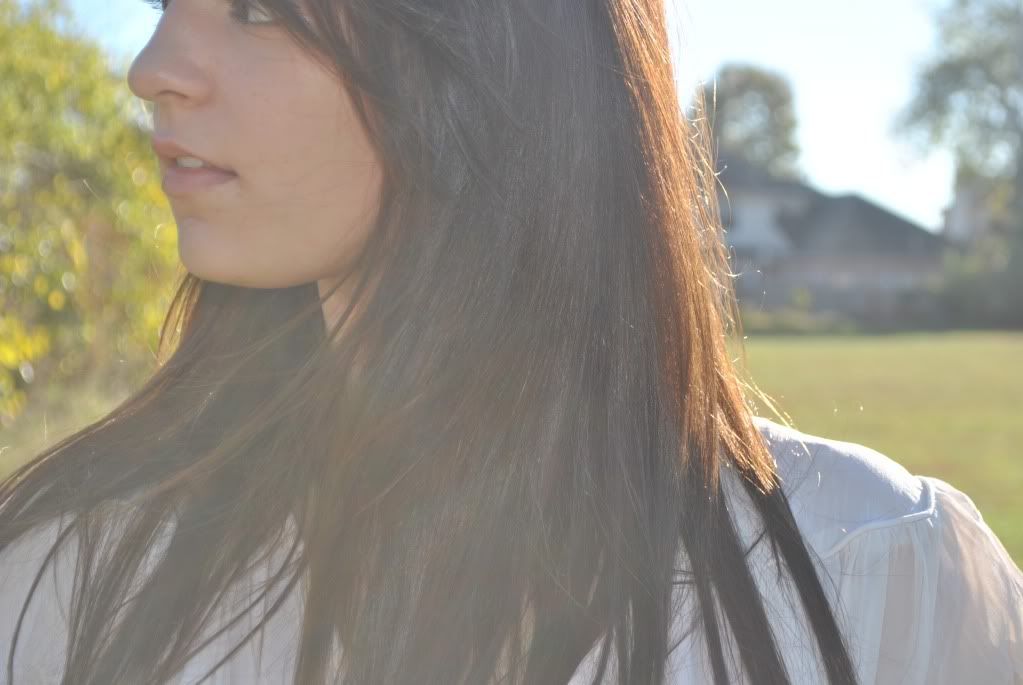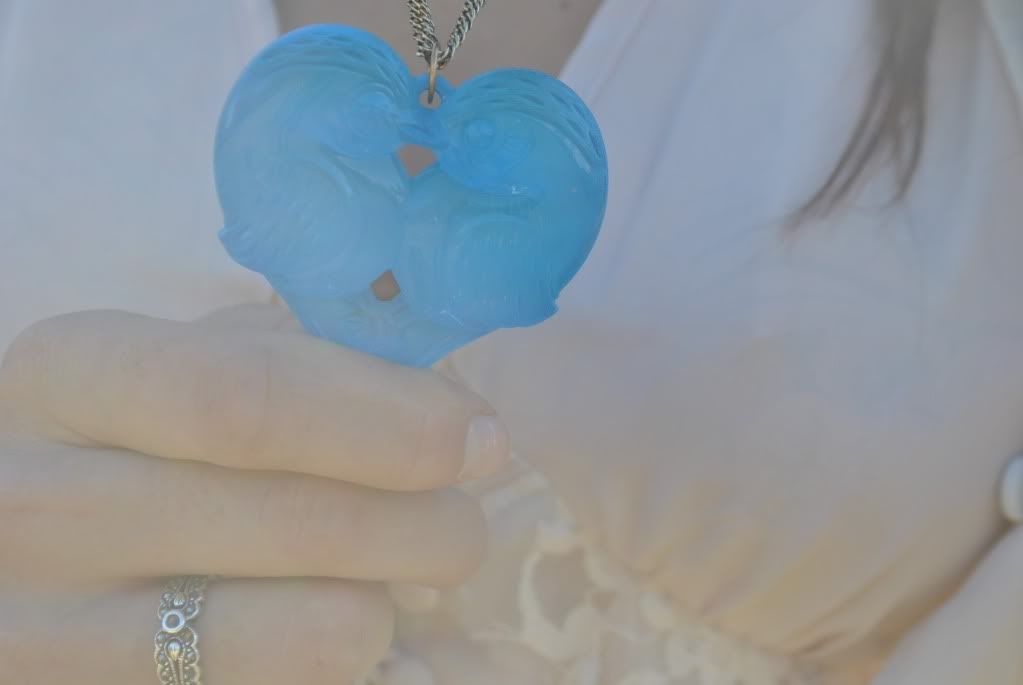 I really like these stockings, but they're really terrible quality. I kind of really HATE that. When you buy tights and you just know they're going to rip / run / snag the first time you wear them. It's like...why not just make durable tights? Please? Some of us don't relish in walking around all day with a huge tear up the side of our leg. I've only worn these four or five times and they're already trashed. How disappointing. But look at the pretty bird necklace, isn't it nice? It came in my Modcloth grab bag I bought a while back when they were donating a portion of the proceeds to an organization that raises awareness about domestic violence. It sure does make for a pretty picture!
Pastel Pink Sheer Dress: Katie's
Sheer White Cardigan: Topshop
Black & Gold Belt: Goodwill
Black Vertical Stripe Thigh Highs: Sockdreams.com
Black Over-the-Knee Boots: Urban Outfitters
Blue Birds Necklace: Modcloth