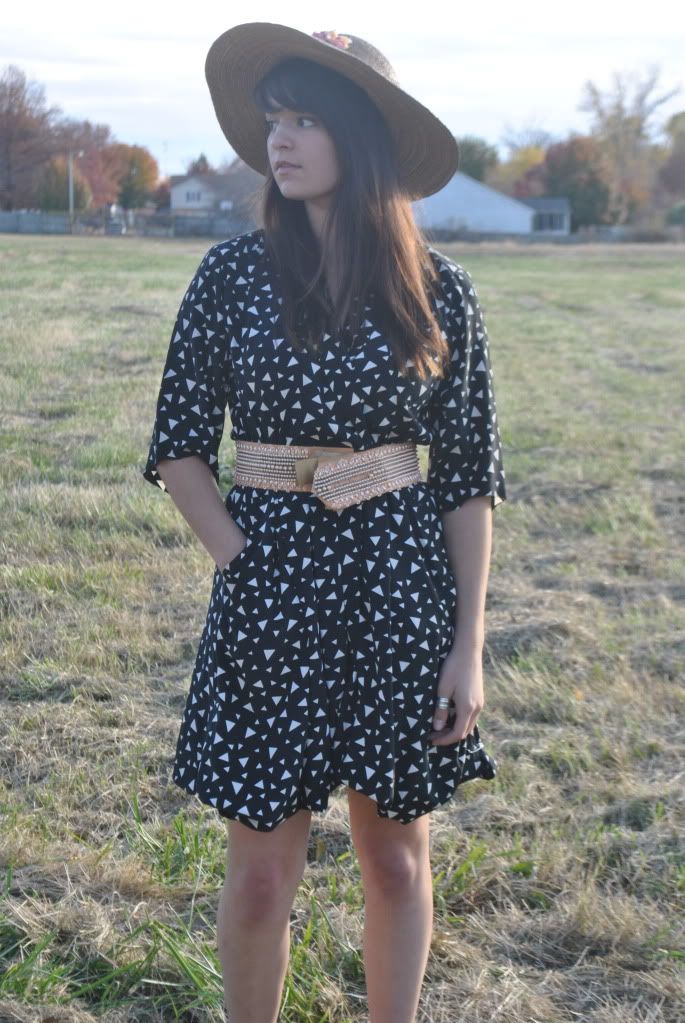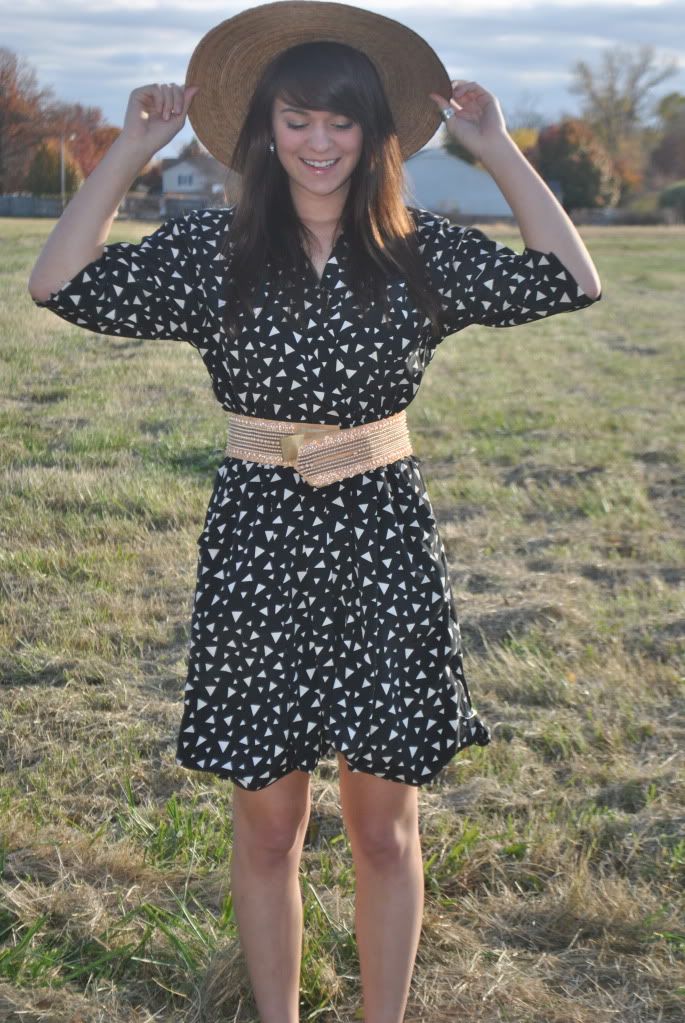 Hello hello greeting from under a pile of books and college applications and senior papers! Thanksgiving came just in time. I had three tests the day before break and was having small anxiety attacks, but I did pretty well on all of them I think! How was everyone's Thanksgiving? What's something you're thankful for? This may come a bit late, since the feast has already passed and all of your minds are in Christmas mode now (I know mine is). I'm most thankful for my mama. Sounds a little lame, but it's the truth.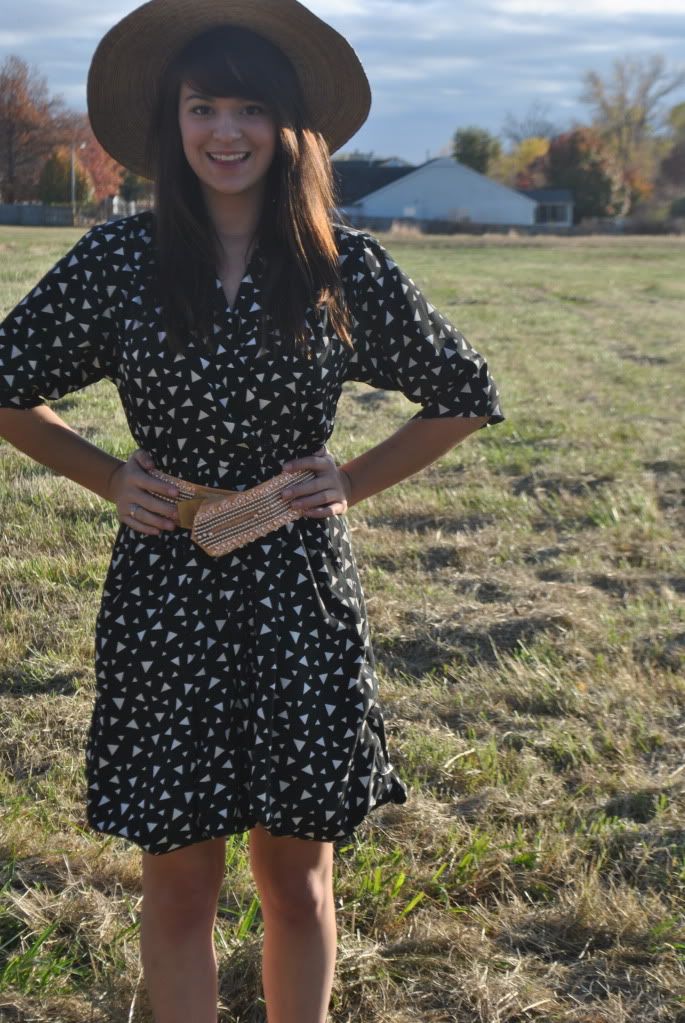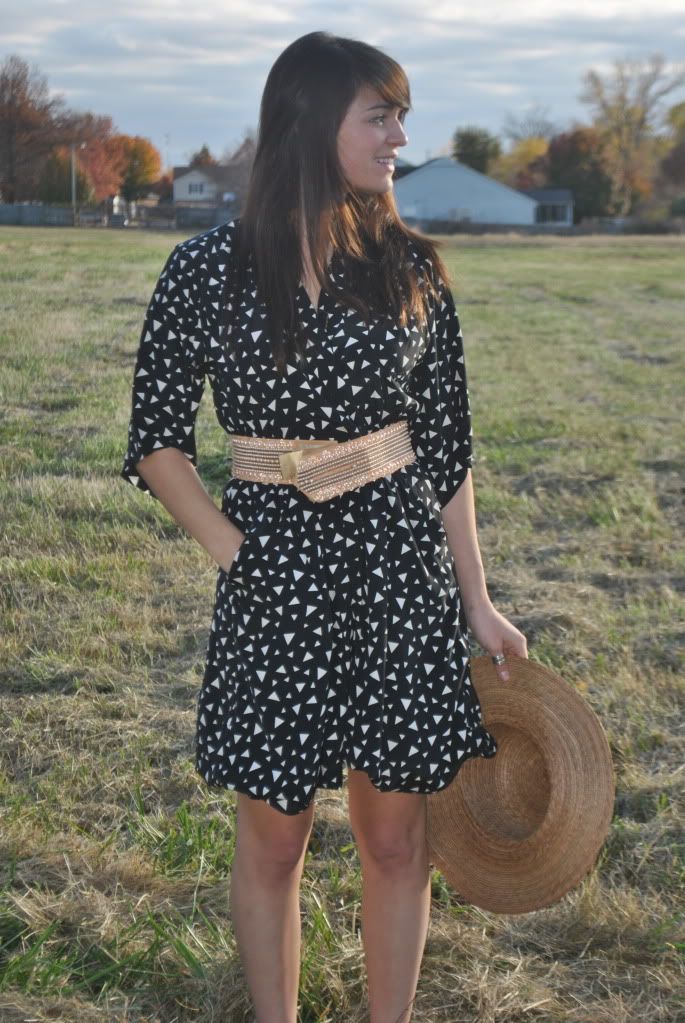 Isn't this dress so pretty? I wish I could call it my own, but it belongs to miss Katie Paine. She always lends me the prettiest things why I try and scrounge around for something equal in my closet. Actually, now that I spent three hours completely cleaning out my closet today, it's going to be a lot easier to find clothes. I basically rediscovered my childhood in my closet -Lite Brite, Build A Bears, Groovy Girls, bags and bags of stuffed animals, a feather pillow Jackson gave me two years ago on Valentines day (shamefully I keep it). But the rest is going to Goodwill or the attic. I got rid of some old clothes (a Yo Gabba Gabba t-shirt...ninth grade...judging myself...) and my closet still seems like it may burst. Probably doesn't help that I pulled in all the clothes from my car and washed and put them away. My car is a mobile closet.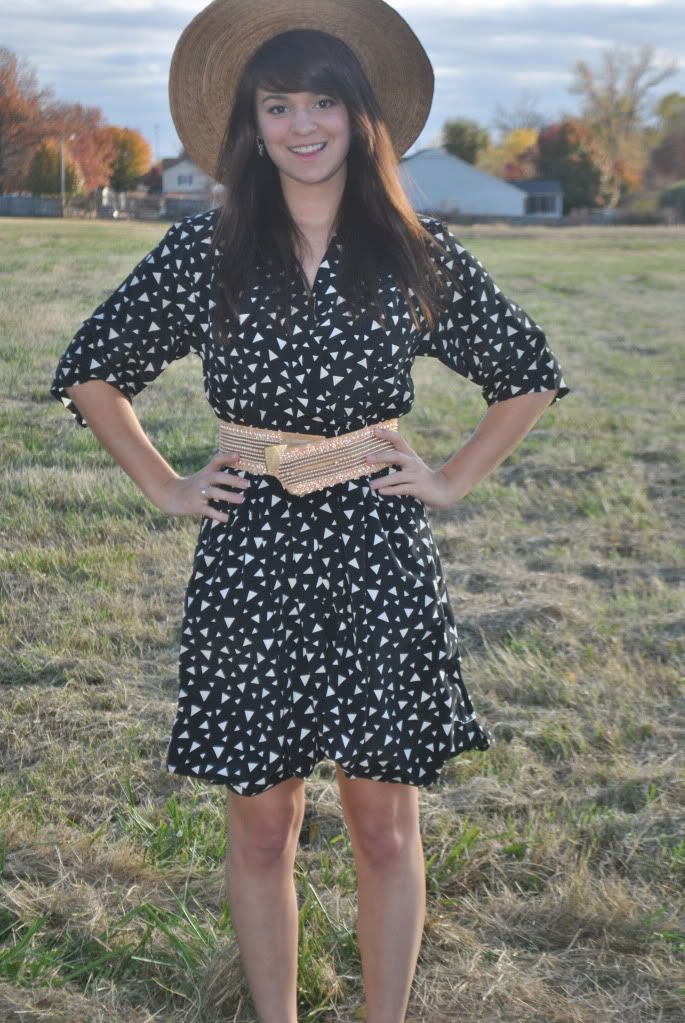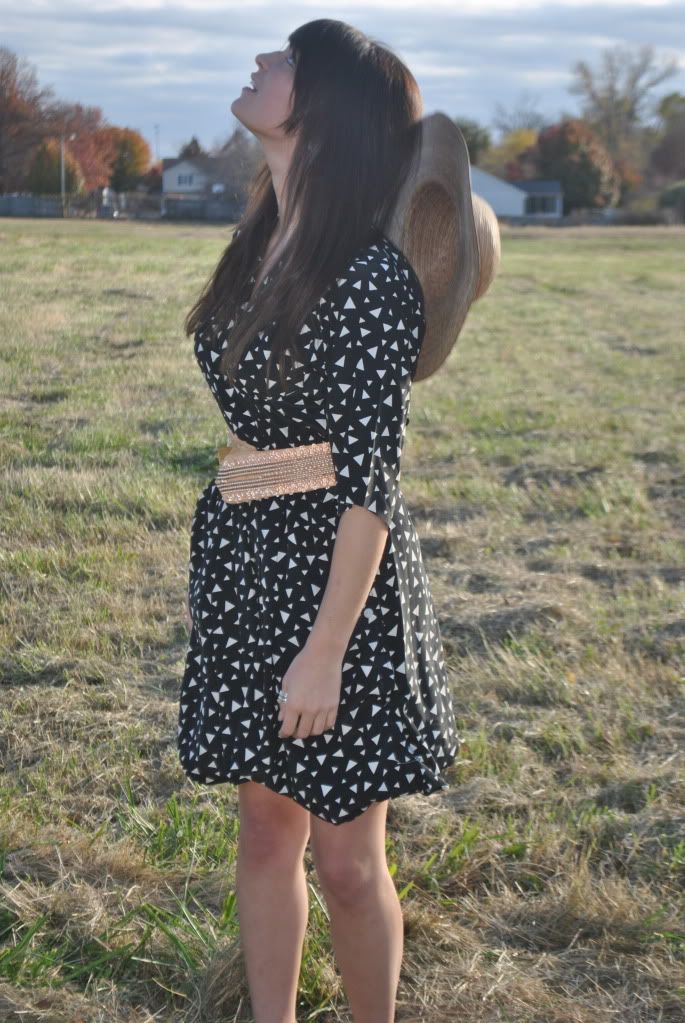 Okay now that I've rambled on about my boring Saturday morning of cleaning, I'm going to admire this dress some more. The cut and overall shape / fit of the dress really reminded me of one of my favorite dresses I lent to Katie. It felt so womanly and accentuated my body pretty nicely, unlike the often unforgiving bodycon dresses of today. The waist sat naturally and the length was perfect, plus it had sleeves! Actually the day Katie lent this to me we went to waste money at Forever 21 and were discussing how much we love dresses with sleeves. In the winter it's sometimes a hassle to always have to pull on a cardigan when you have a sleeveless or strappy tank dress. So I'll say it again and again: sleeves sleeves sleeves! Plus the print is electrifying! I got tons of compliments on this.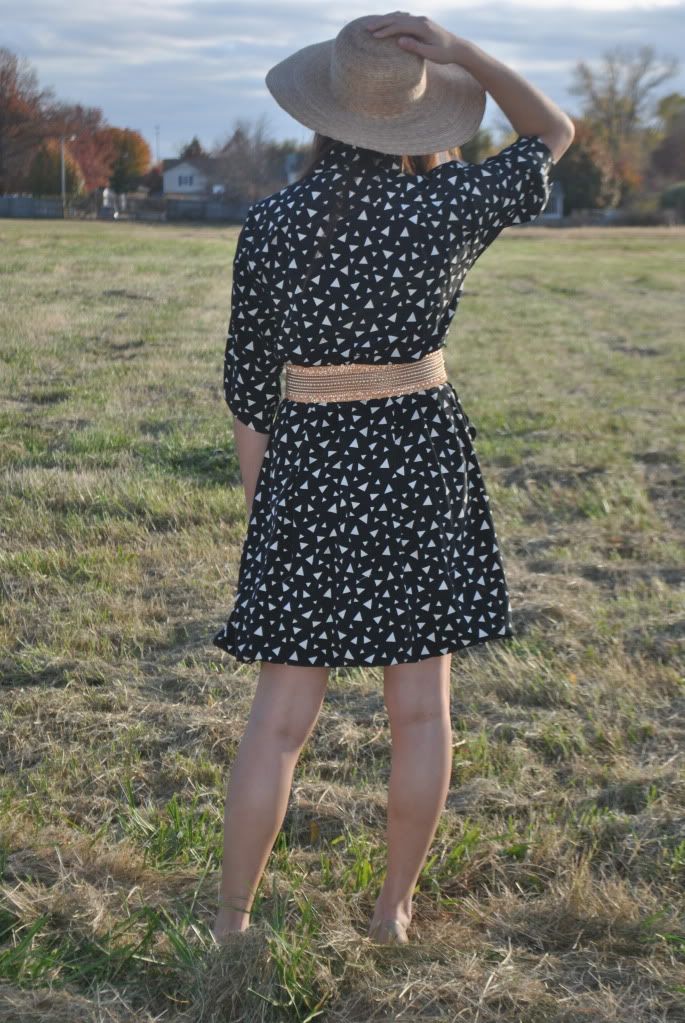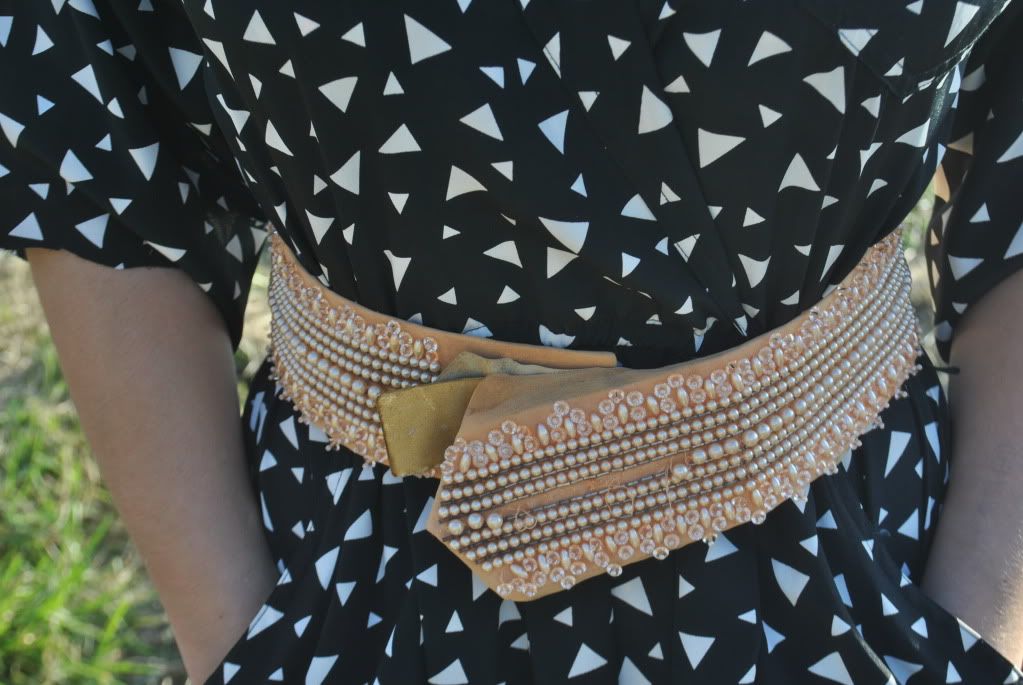 Sad, sad day. This pretty peach belt I procured at Salvation Army for only two bucks is falling apart! The beading is very delicate, and I don't treat it as well as I should. Wearing every other day since I purchased it probably doesn't help either...but that's the risk you take when buying things second hand. They've been worn and loved to pieces. Oh well! To you, peach belt, it was good while it lasted. You added a lot of sparkle and color to my wardrobe, while simultaneously hugging my waist and giving form to my outfit. RIP. I'm lame guys.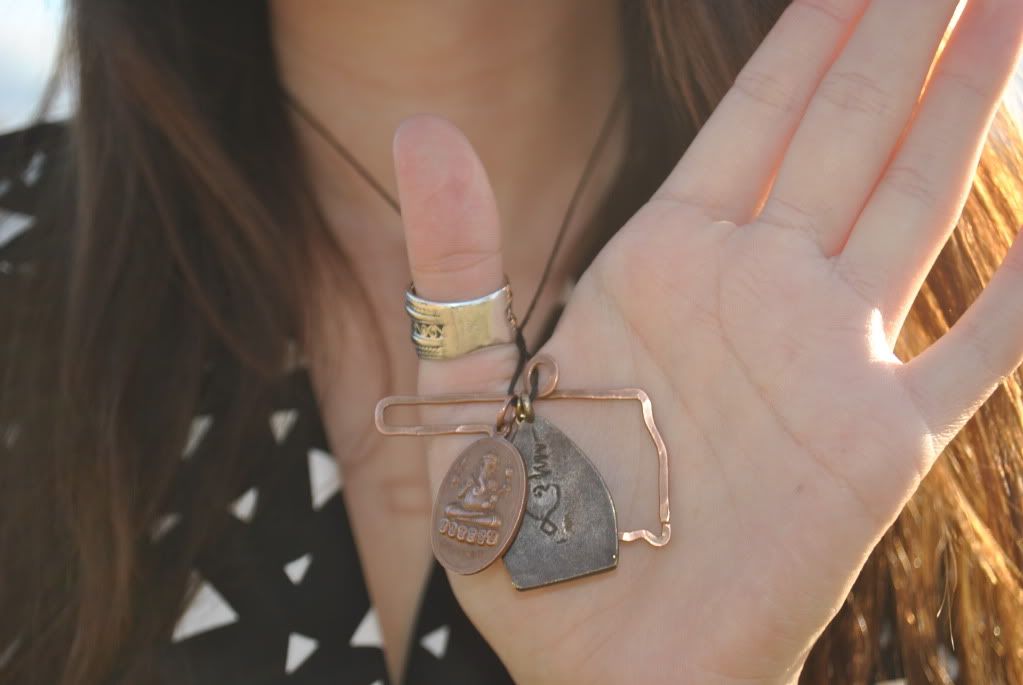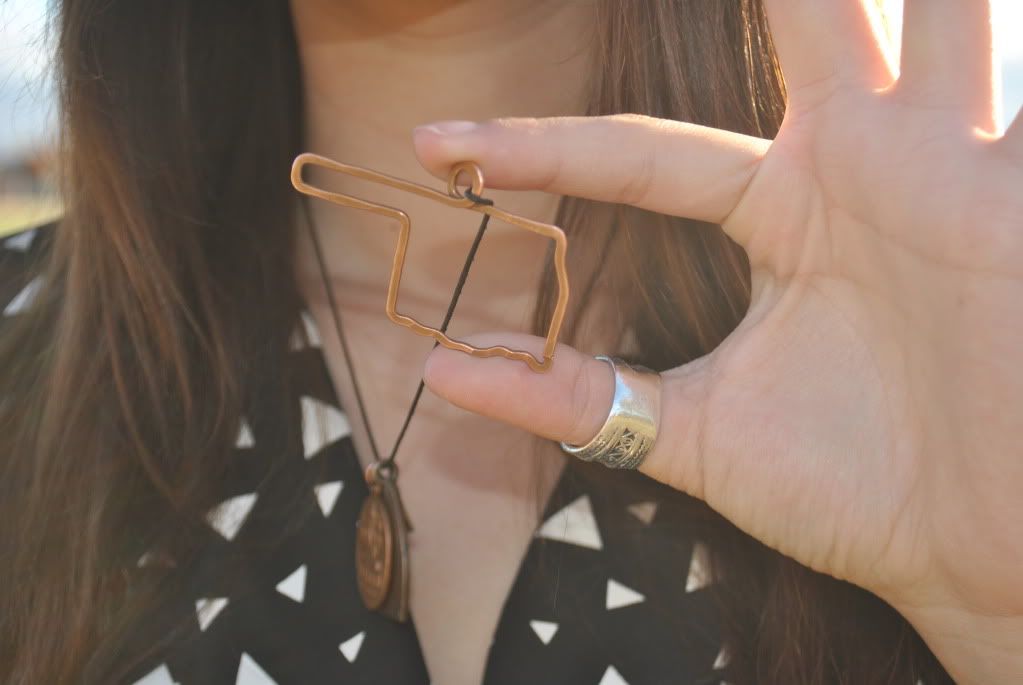 So here's a piece of jewelry that I've been wearing everyday since I made it. That's right, made. When I went to Norman for OIPA Journalism Conference with my magazine class, we ended up going in a pretty little bead shop so my friend Dylan could make his girlfriend a necklace. We were all helping him out when, lo and behold, there is a bowl filled with good 'ole Oklahoma charms. I couldn't resist. As unsatisfying as I find Oklahoma, I am very grateful I was raised here. We have a high standard of living because we have dirt cheap taxes and real estate. If I was raised on the coast, I doubt I would have an iPhone, laptop, car, or any of the other things I take for granted (thankful for those things too!). So I made this necklace so I'll have something when I move away to college. It's cliche, but I don't care. Home is where the heart is. Funny because the Oklahoma piece sits right over my heart when I wear it. Clever? I also put on some neat Indian culture charms and a tiny golden pyramid for good measure. One more funny thing? The Oklahoma charm broke on the corner pretty soon afterwards. Or it was already broken? I'll never know. It's a sign that I don't belong, ahhh!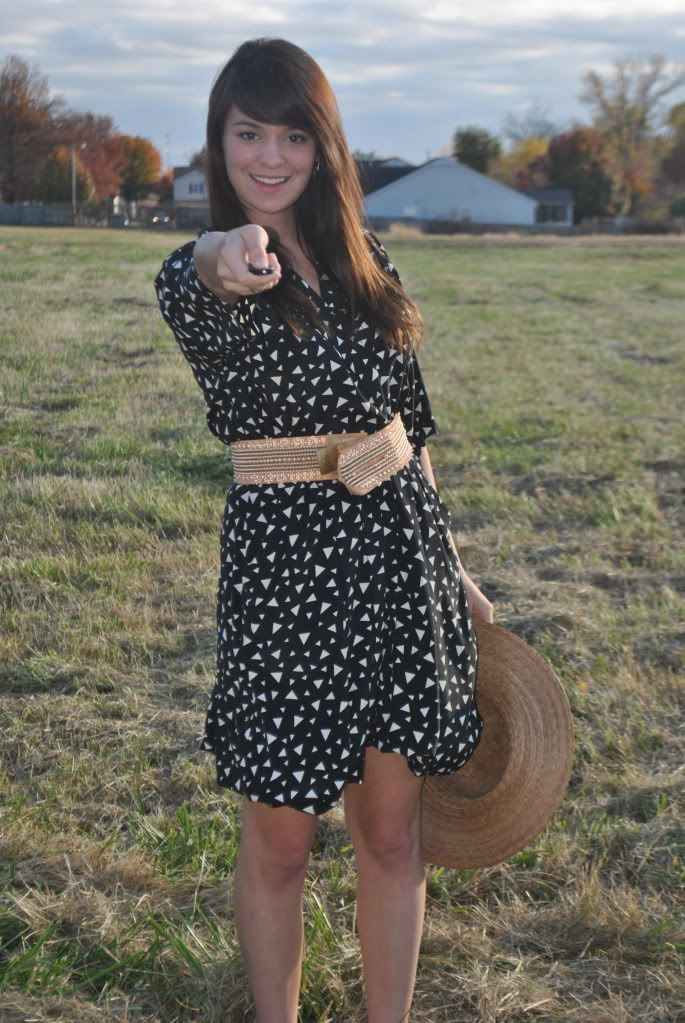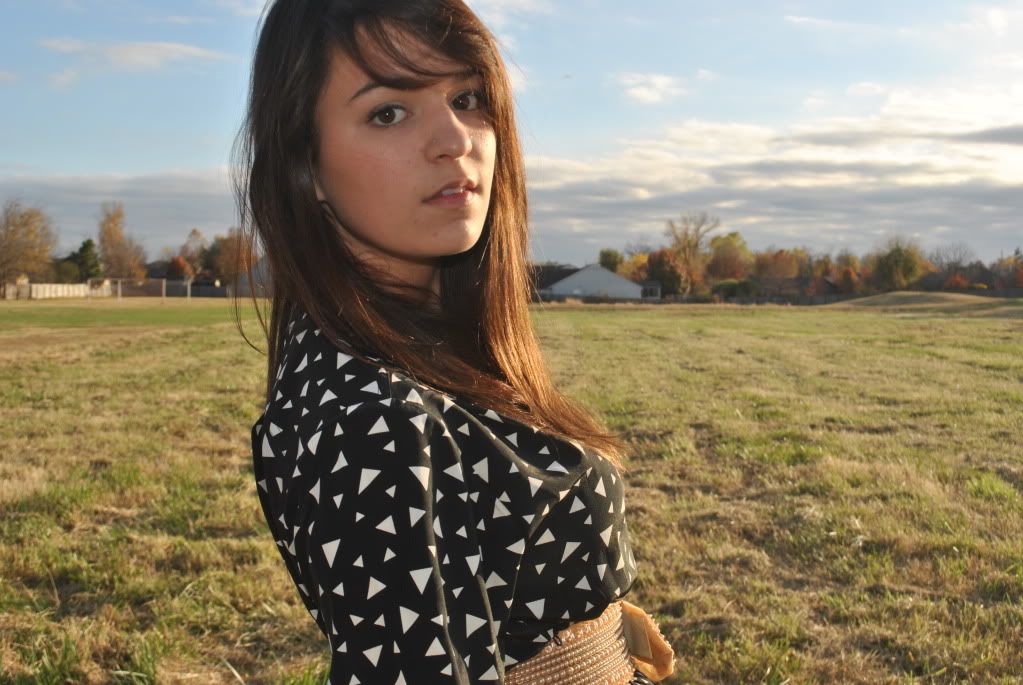 PS - Diving Swappings of a Blogging Sisterhood update tomorrow.

Sorry about the wait, Hope and Maggie are so good about keeping up with it, but I've been swallowed under other responsibilities until now.
PPS - New Girl Talk CD is so good! Ah!
Navy Print Dress: Katie's
Peach Sequin Belt: Salvation Army
Wheat Grain Sun Hat: Salvation Army
Oklahoma Charm Necklace: Hand made
Crystal Earrings: Swavorski, gift from Lindsey