How was everyone's Friday? Good I hope! Mine was pretty nice, our timed writing in Economics got pushed to Monday, which means more time to study. And the SAT is tomorrow morning and I'm so glad I'll finally get it over with. My stress level will go way down! I think I forgot to mention to you guys, but this past Monday I got to go see Vampire Weekend and Beach House play at the Brady. Which was AMAZING. Really. Me and all my friends got pit tickets, so we where right up against the stage and we danced for hours I was screaming Diplomat's Son when they played it. Plus Beach House was wonderful. I like them so much and they sound perfect live, Victoria's voice is so unique. What do you guys do this week that was fun?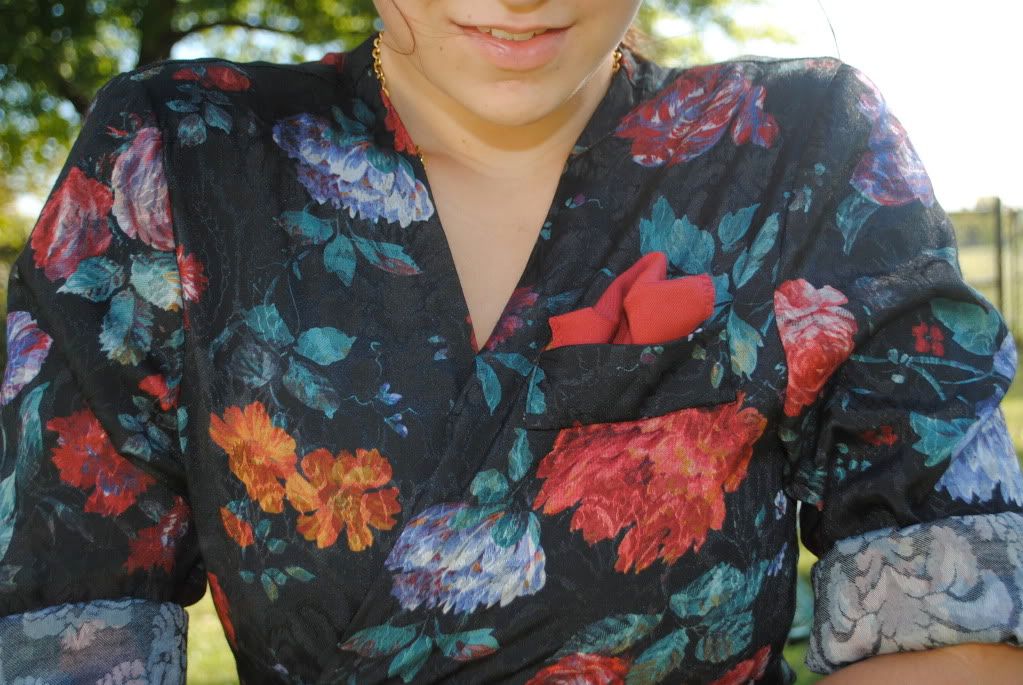 These pictures are from a little under a week ago, but I've kind of been wearing variations of this outfit since I stumbled upon this most perfect blazer a month ago. Floral, lengthy and with red accents. I died when I saw it. Of course I cut out the shoulder pads because as much as I'd like to say that I could, I cannot pull off shoulder pads. At all.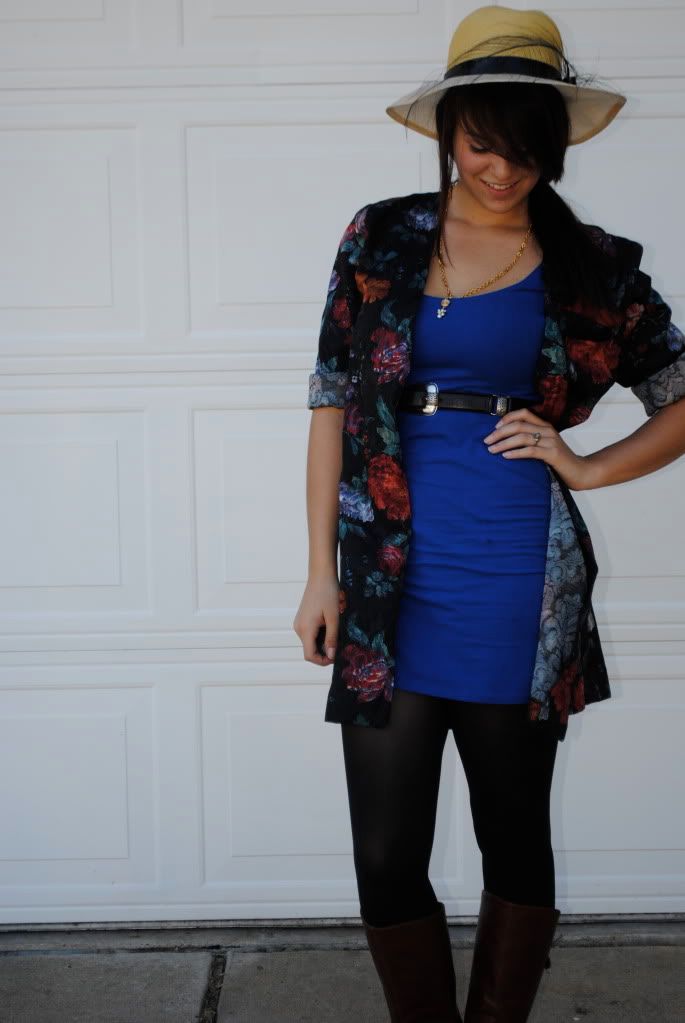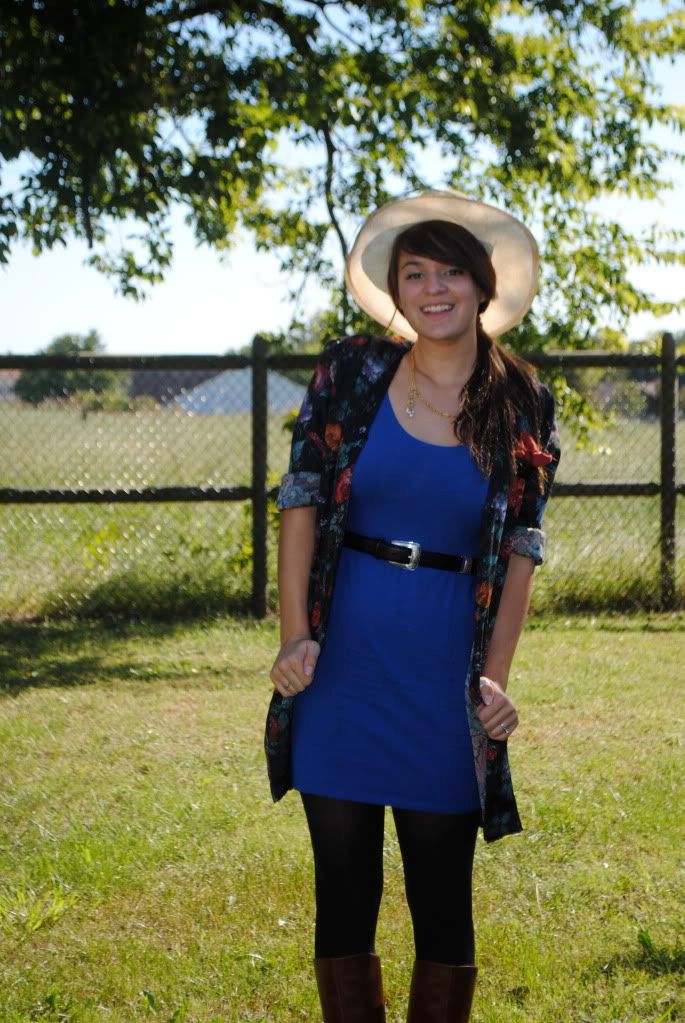 Ever since I got my tripod back I've been kind of playing around with where I'm taking my pictures. I usually have Lindsey take them for me during sixth hour at school, but sometimes we're busy filming or she's catching up on homework and we just don't get around to it. So as soon as my tripod came in the mail I freaked out. Are you all enjoying the change of scene? No more gray wall for a while, you'll be seeing a lot more of the grassy field around my house.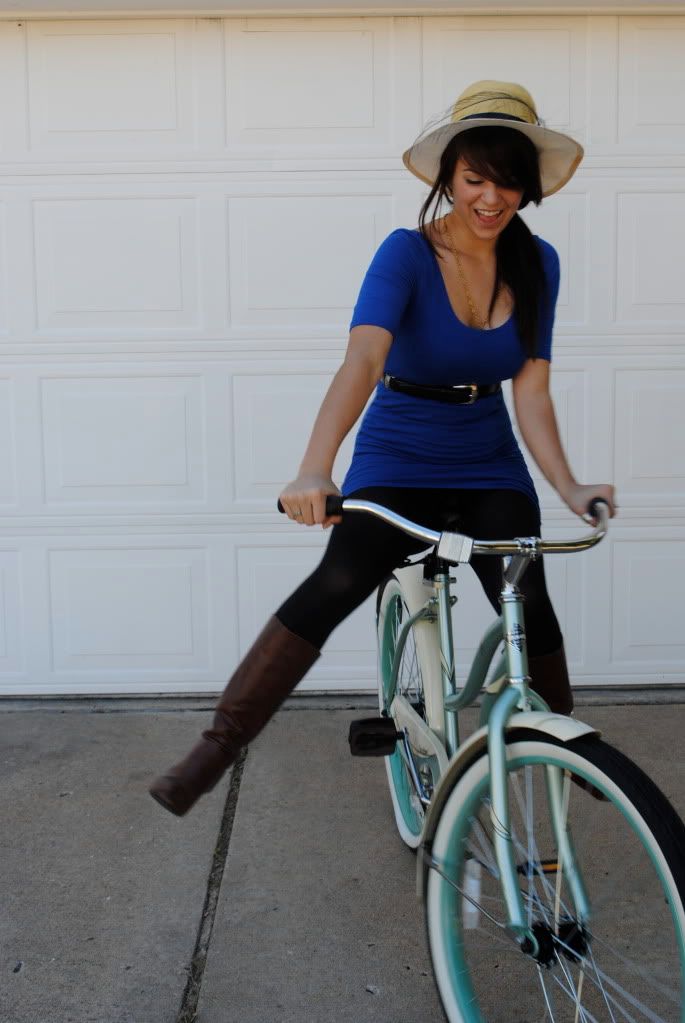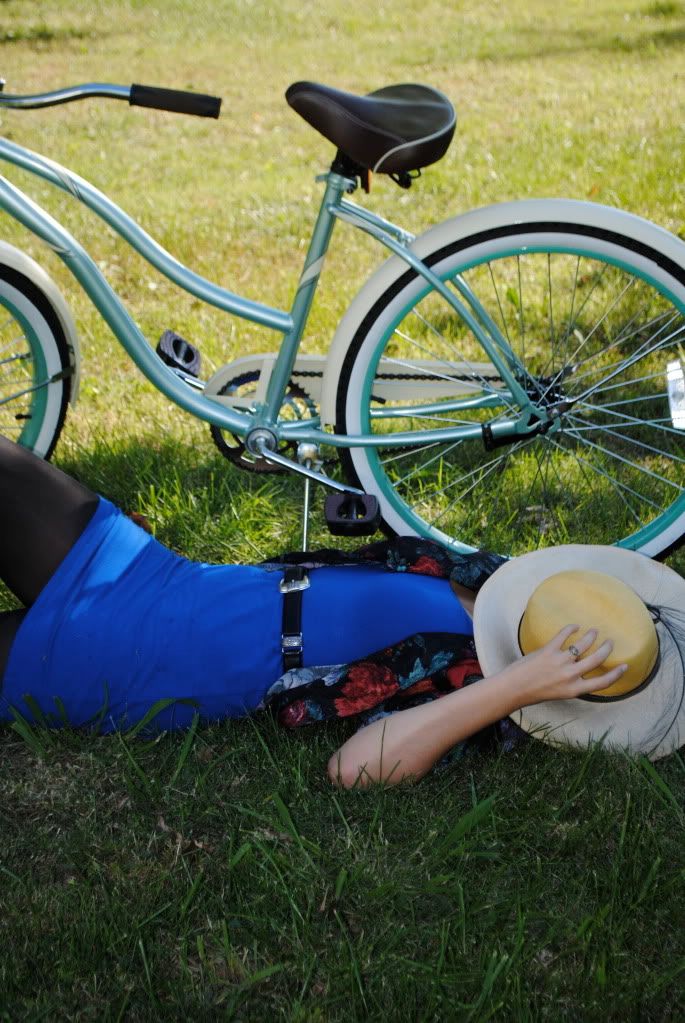 My mom got me this bike when I got back from New York in August. I've had the same bike since fourth grade, and this one was precious. Plus only $75 at Walmart. Under a hundred! I love the seat and the aqua colored body. I've been riding it every chance I get and I'm kind of psyched to have a nice bike to take to college with me. I know I won't be able to afford a car during my college years (especially if I end up going somewhere in New York), but I still want to have some kind of transportation besides my legs.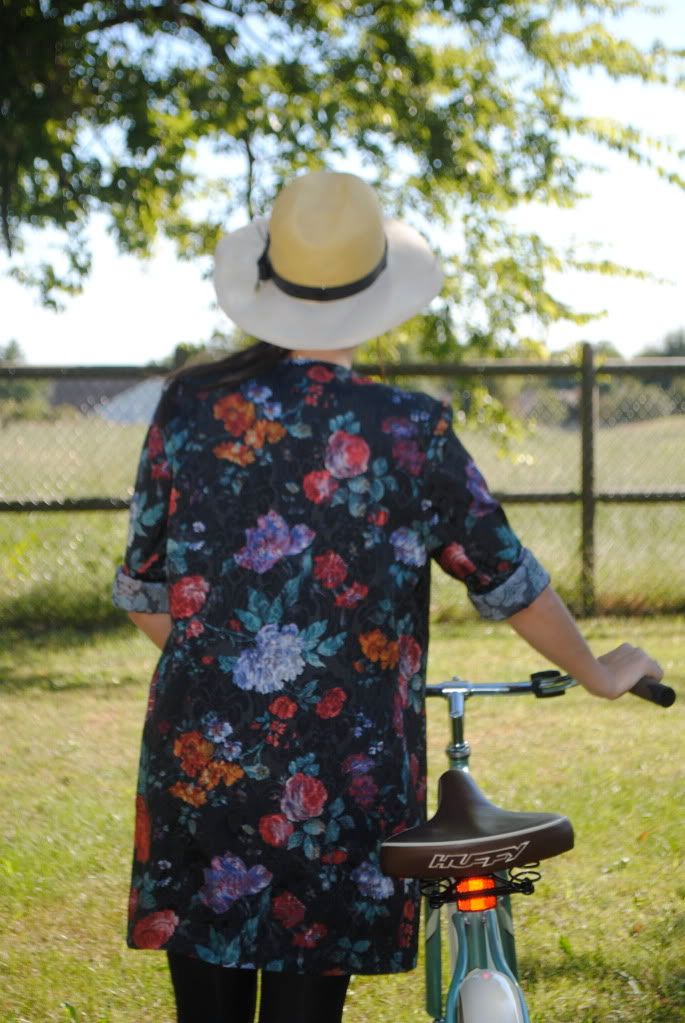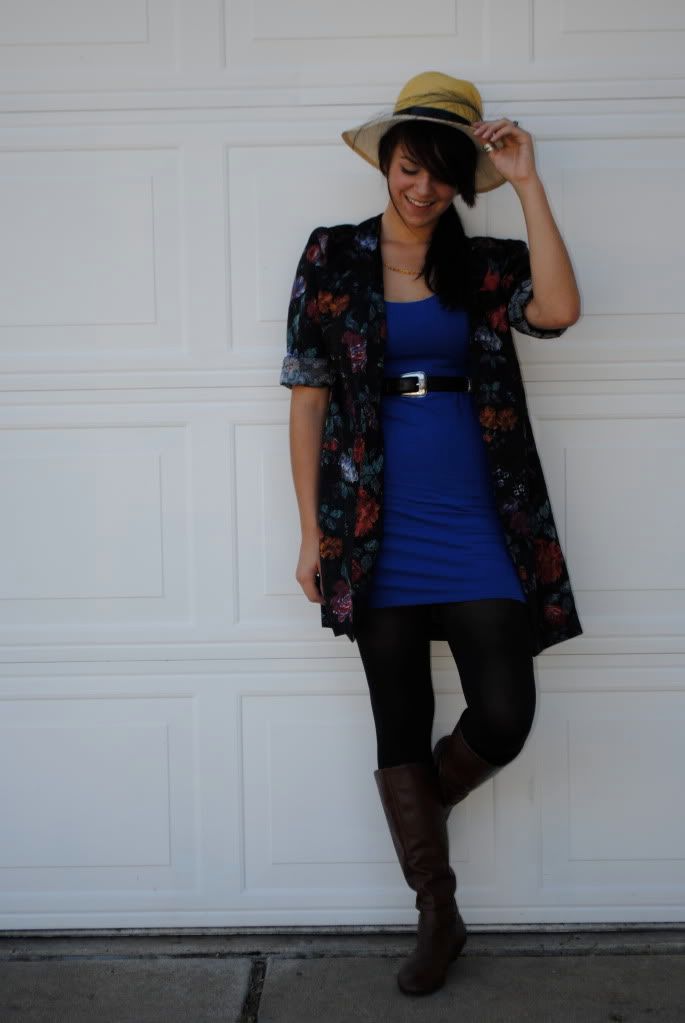 Last good news? I got messaged to model for a photo blog based in Tulsa. I was SO PSYCHED when he sent me a message on Facebook -then the heartbreak. He had it planned for tonight at seven. Being a waitress, I work every weekend, all weekend. Such a bummer to have to turn him down. Really. Nothing like that ever happens to me and the one time it does I have to say no. Agh. Oh well, maybe he'll need me again and I'll be available. My fingers are crossed, I'd love to show you guys some professional pictures. Well, I'm keeping it short today, so have a wonderful weekend! (:
Blue Fitted Dress: Target
Black & Silver Dress: Goodwill
Dark Floral Blazer: Salvation Army
Black Feather Hat: Salvation Army
Brown Riding Boots: Target
Gold Chain Lion & Pearl Necklace: Belonged to my Step-Grandma