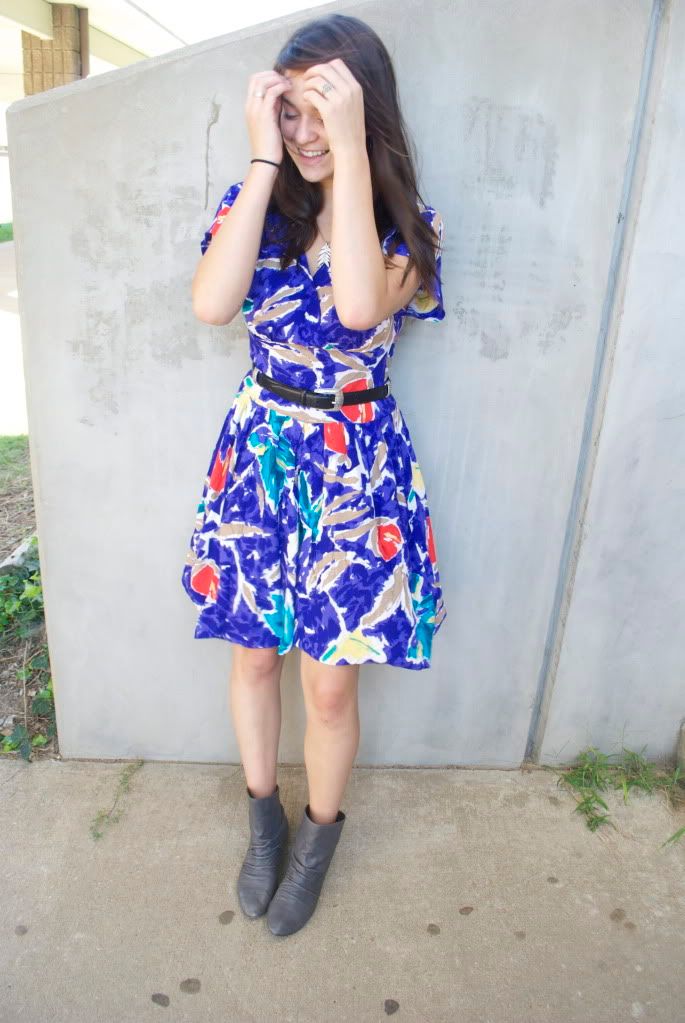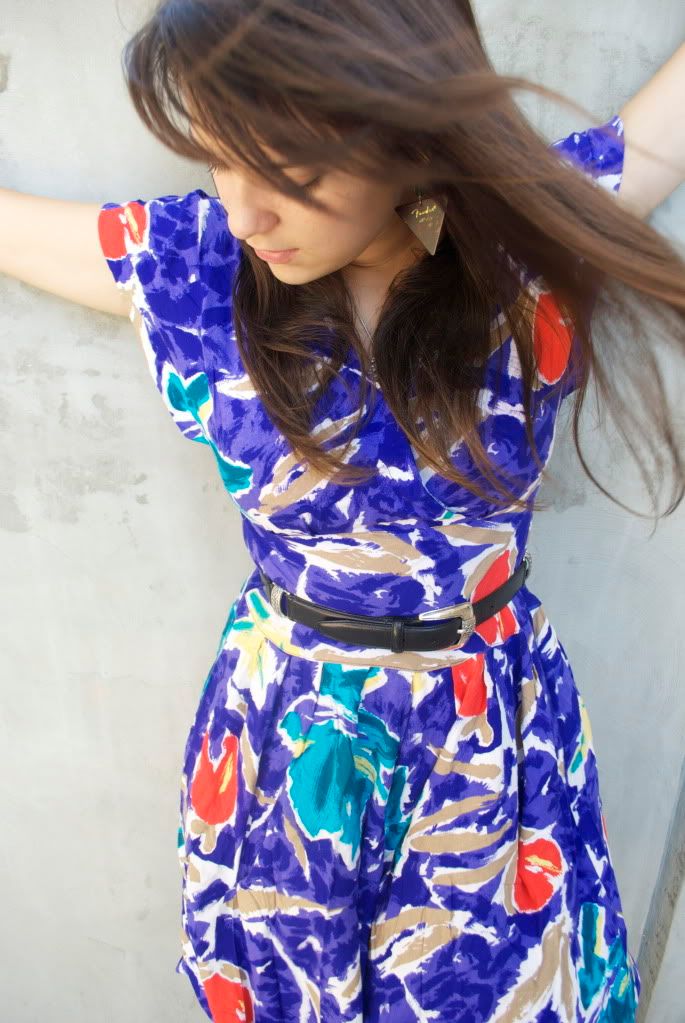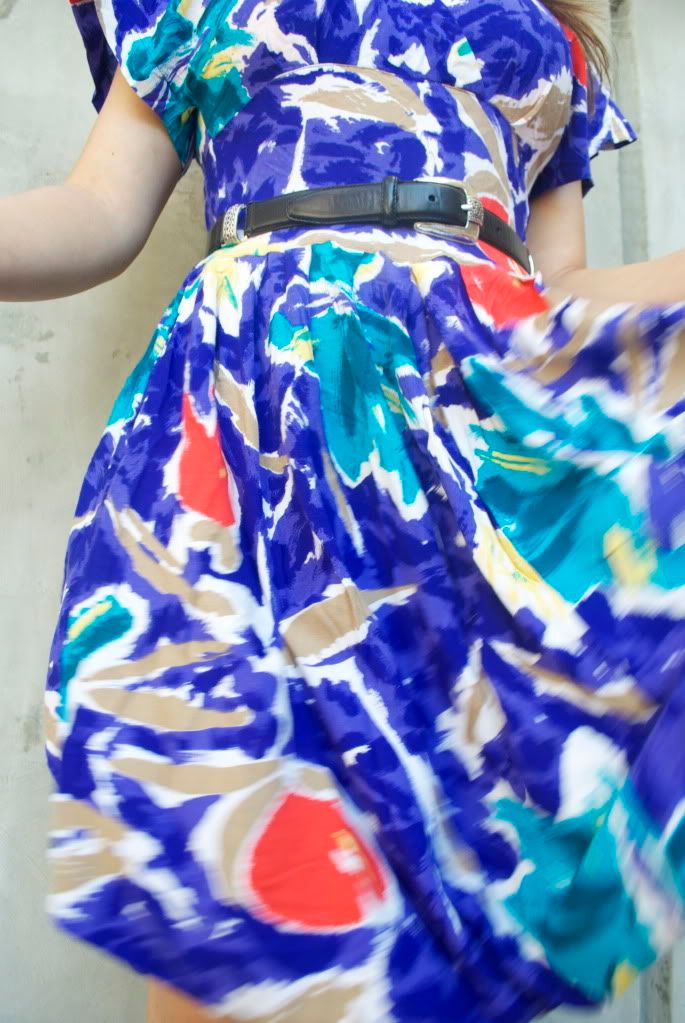 Well, remember the big game I spoke of between my school and Union? We lost. I think we where all expecting it though. After only winning twice in the past twenty eight years and what not. Oh oh oh, this is such a stressful week. Tests in my advanced classes three days in a row, on top of trying to improve my math score on the SAT. Wah. I'm starting to feel the pressure of school again and little amounts of sleep are making me feel overwhelmed. If I abandon the blog for a few days though, you know why, and in good reason!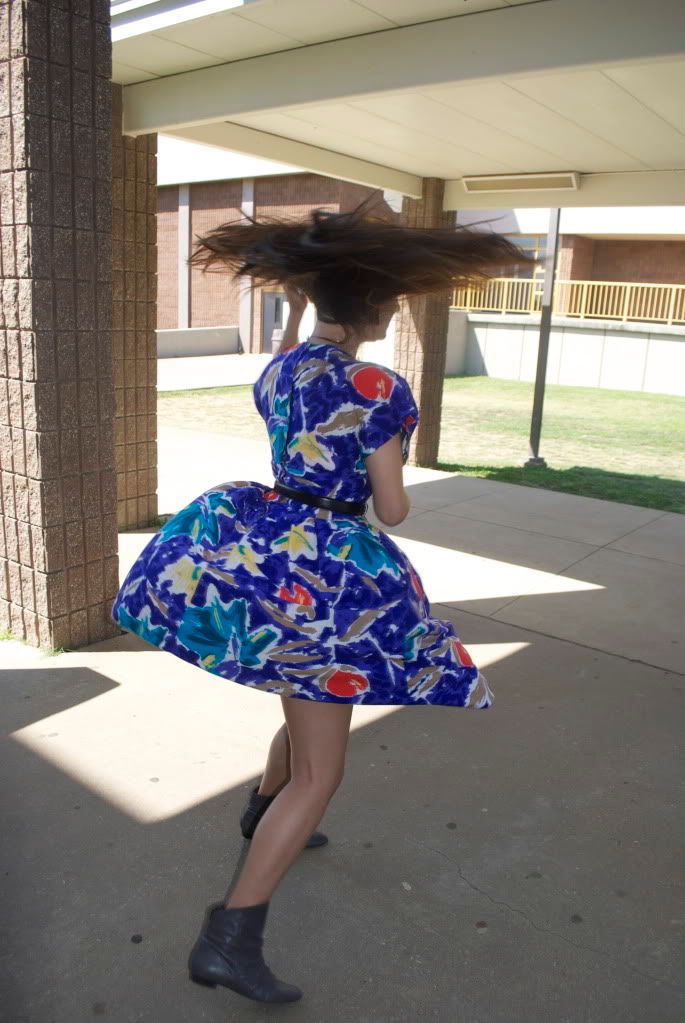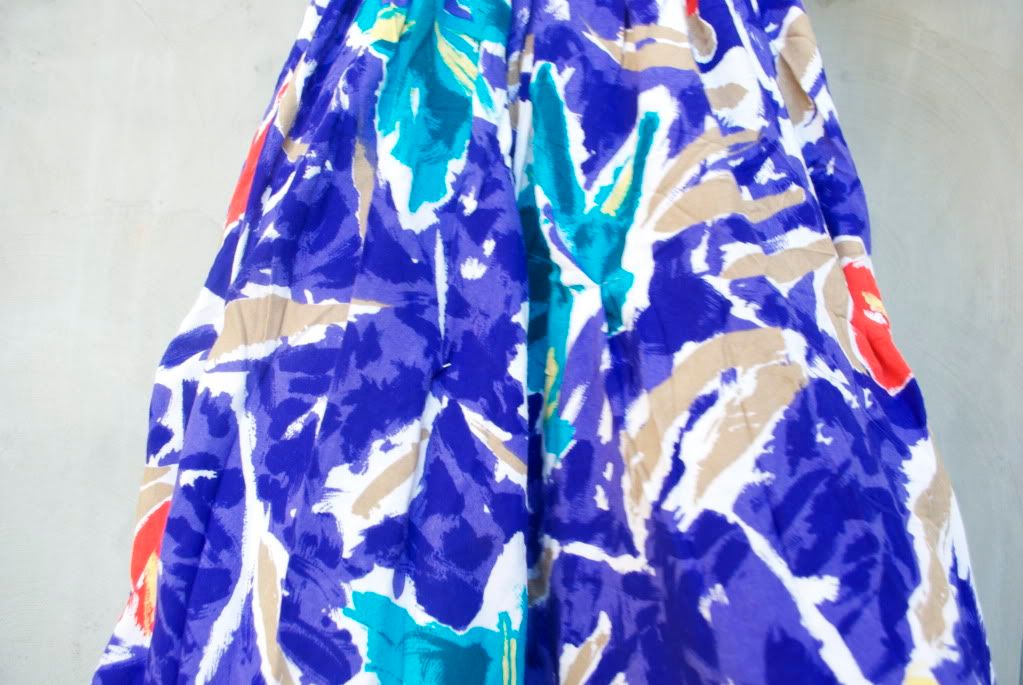 On Saturday, I took my friend Misty thrifiting. She had never been before, but she always talks about how much she loves the way I dress and has been begging me to "teach her how to thrift." I really don't think there is a way to teach it...it's just like shopping for me, no special technique. But Misty asked what I look for when I buy secondhand, and I told her that basically, I look at the fabric. Is is of good quality? Is it interesting? Color? Quality? I think fabric is the most important part of a garment (but it's is nothing without a good cut). After that, I look at the cut. Is it flattering, can it be modernized, does it fit into my wardrobe, can I style it, etc etc etc. One thing I never let hinder me in buying something is the fit, because that can be changed. Hems can be raised, waists can be taken in, sleeves can be cut, and any other thing along that line. I try to look at what it could look like, it's potential. And this dress is a perfect example. I was originally drawn in by the fabric. The pictures don't give justice to it's true color, it's the most wonderful indigo I've ever seen. Anyways, this dress is actually floor length. I'm really not a fan of maxi dresses (not on myself and rarely on other people), but I couldn't leave this print. So I pinned it up with safety pins until I can get it to my friend Sam to be hemmed. And this dress feels like it's easily going to become one of my favorites.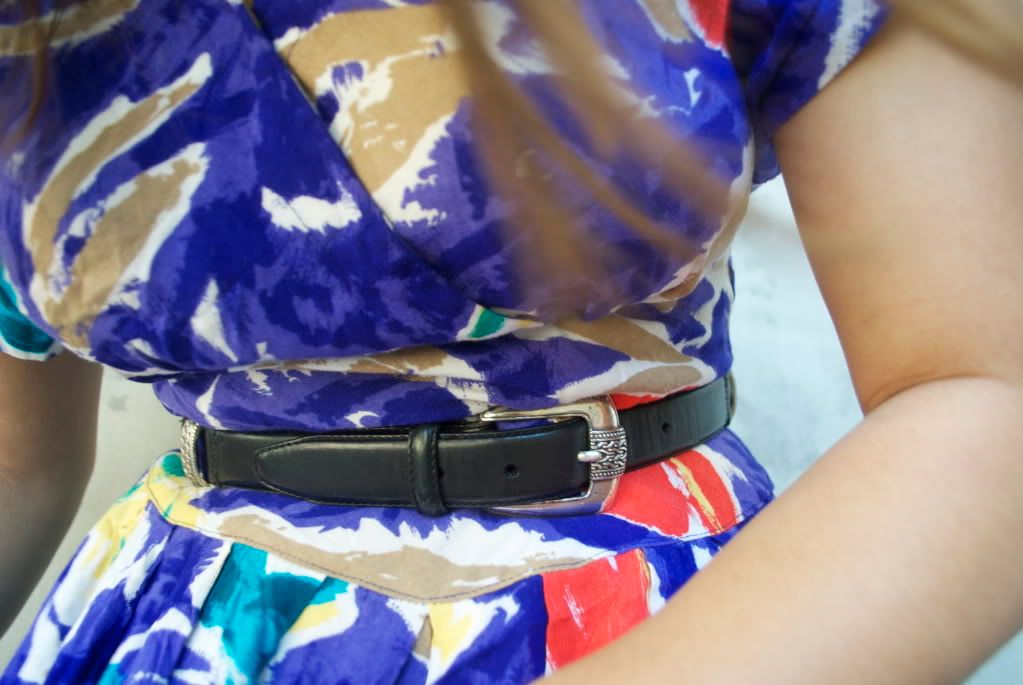 I also think the natural waist on this dress is gorgeous. The dress is from the late 80S / early 90S, and I think draping and cut for a women's body was always such a flattering shape then. This dress really made me feel womanly, it hugs around the bust, dips in at the waist, and then flows away from the hips. Plus I got compliments on it all day. On top of all of that, knowing it was only $3.99 makes you feel like a champion. Do any of you have a treasure you stumbled upon at a thrift store?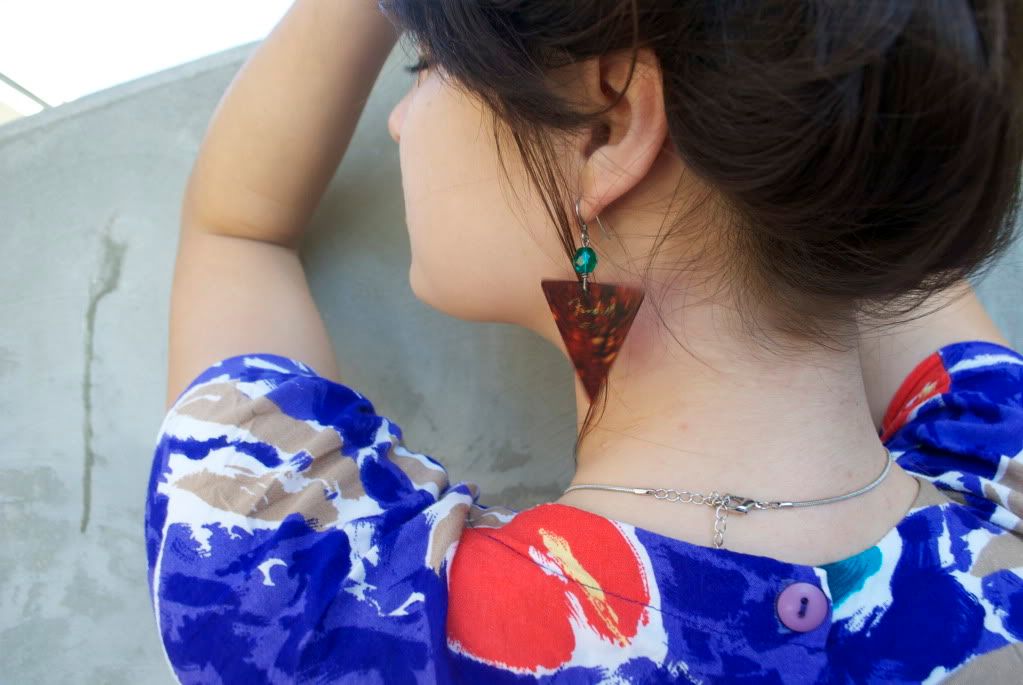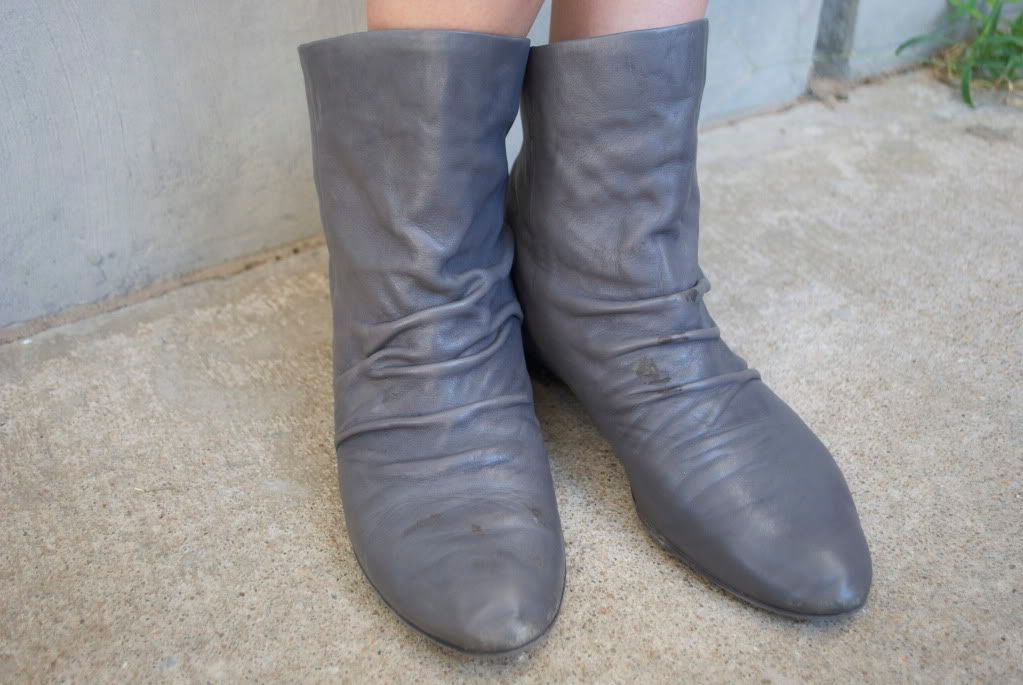 So today I sent off my first swapping item to Hope! I was last in the rotation of the three girls and I'm so so excited to see how the others style it. I wish I could just tell you guys all about what I'm sending, but I have to be patient! Killing me. On the up side, another post should be up for the swap within the next two days featuring something from Hope's closet! What are your opinions on our swap? Yay or nay? Well, we love it. Especially the journal. I poured my hear out in my last entry. You guys have no idea, I feel like Hope & Maggie have been my close friends for years. Well, it's almost eleven so I should probably catch some sleep. And don't forget to

enter the giveaway!

(: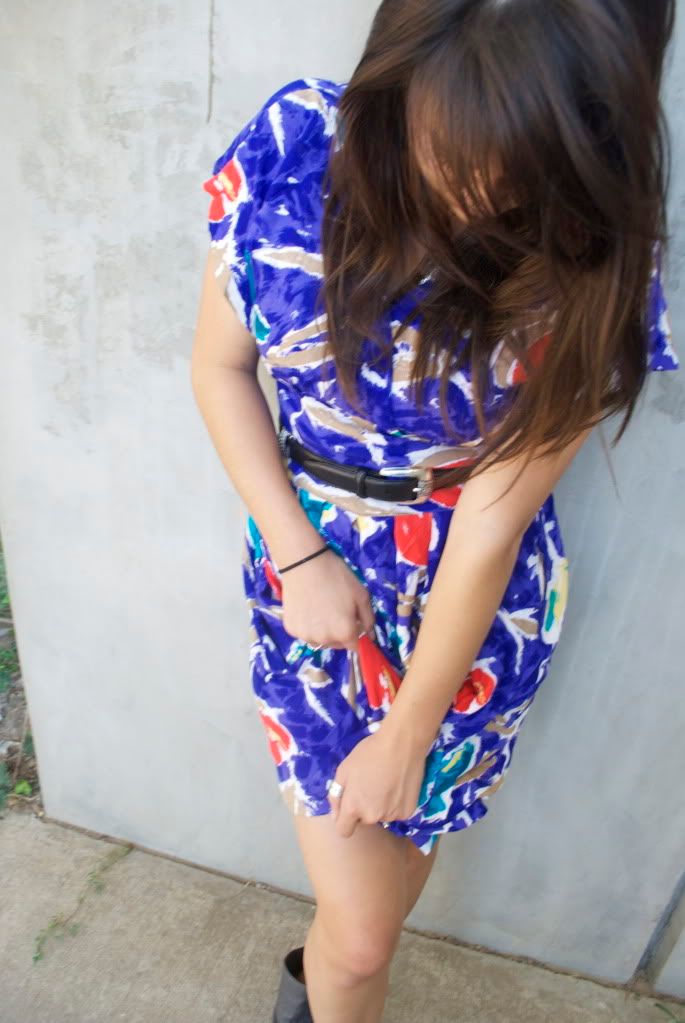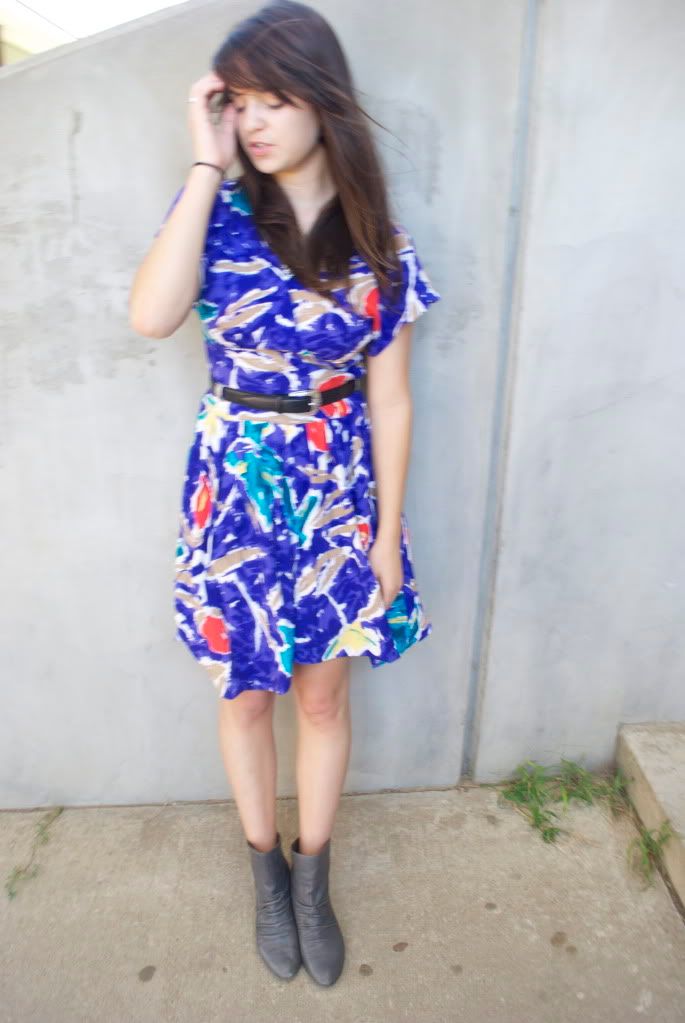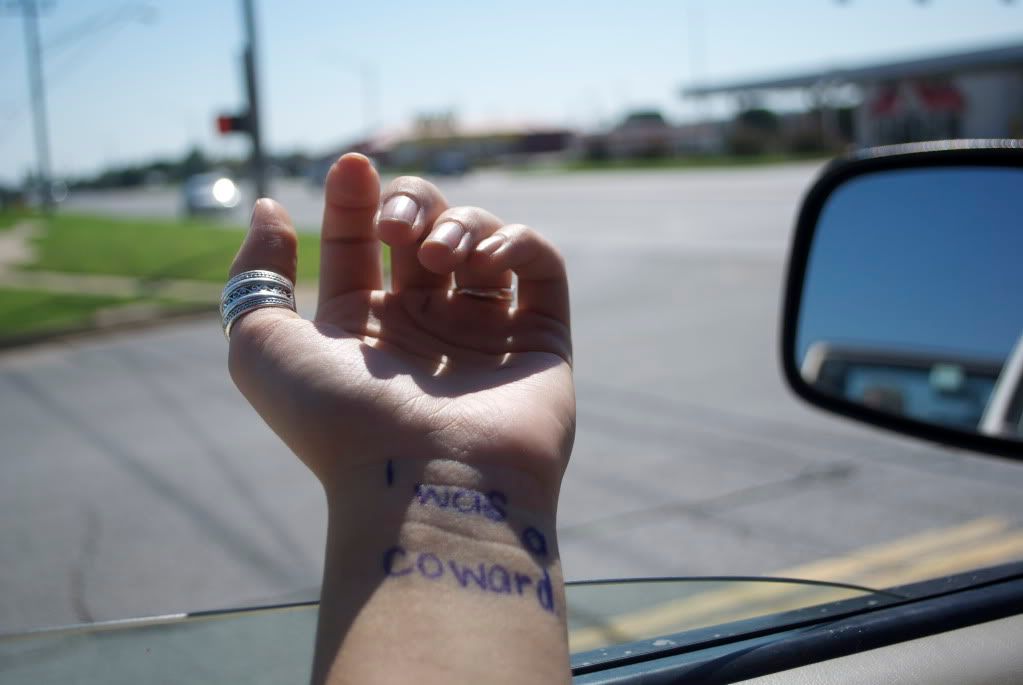 P.S.

Sorry for the photo overload. I just am so in love with this dress, and today was one of those days where most every photo was a good photo (THANKS LINDSEY!)...don't you love those? :D
What I'm Wearing:
Indigo Patterned Dress: Salvation Army
Jeweled Feather Necklace: Forever 21
Guitar Pick Earrings: Gift from Carey