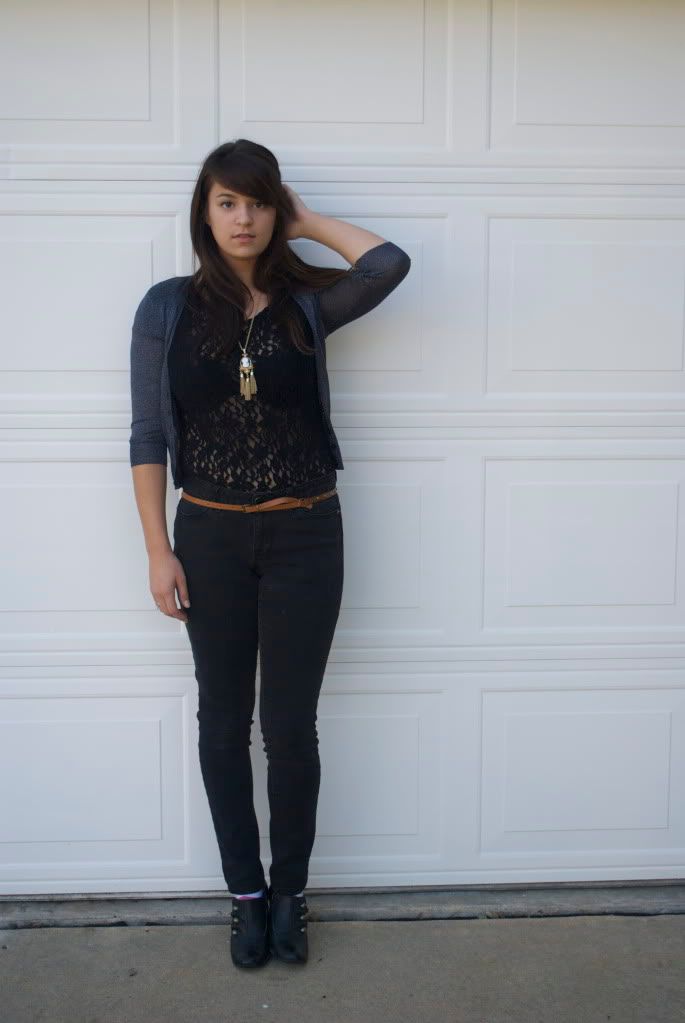 How was everyone's Monday yesterday? Good, I hope! I spend time with Jackson then came home and stayed up too late watching a movie called Mary & Max which I recommend everyone watch because it's so good that it made me cry. And I've good news! Today Larry and I went shopping and I got part of the giveaway. I'm keeping all clothes to a size medium or a six dress size. Firstly, it's the size I wear. I want clothes to be able to fit a bigger range of sizes, because who wants to enter a giveaway where the winning prize doesn't fit? Of course I'm including other things that I'll talk about tomorrow when you get to see photos of the things in the giveaway and hear details and rules and blahblahblah. (: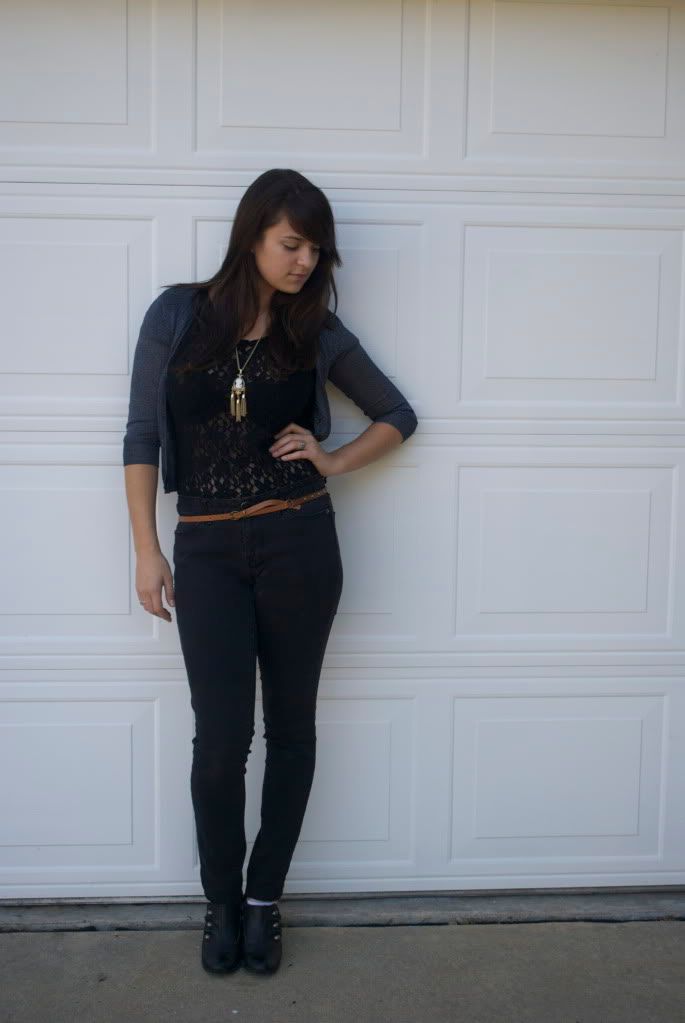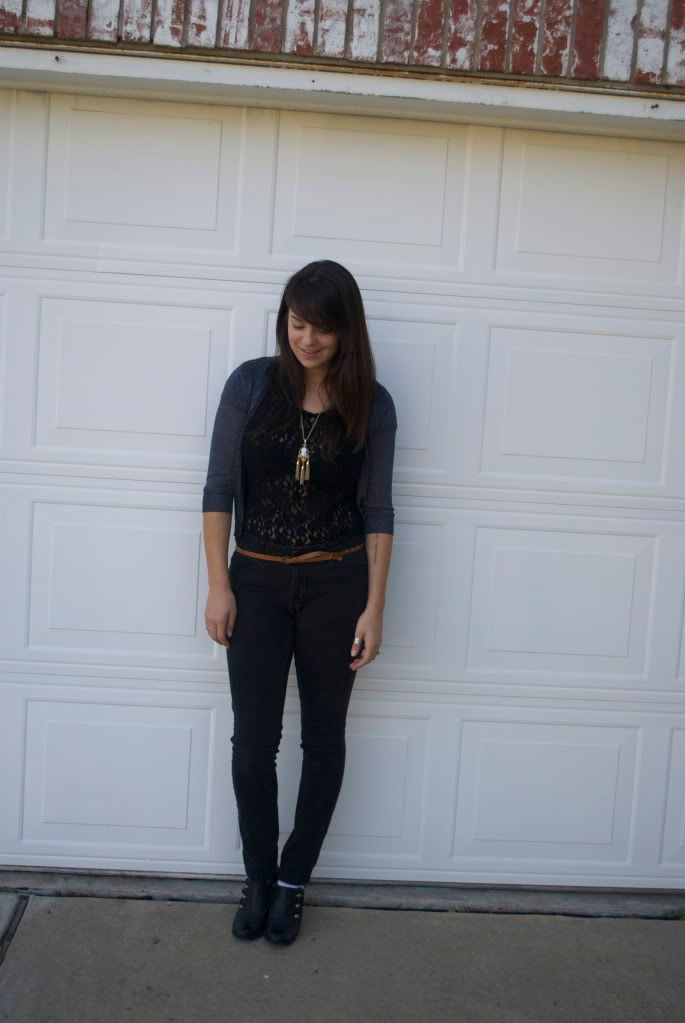 It's getting a little cooler everyday! I'm so excited for fall, you guys have no idea. I'd choose layers layers layers (I can start wearing my tights again!) over a dress and sandals any day. I just feel like there are so many more possibilities in cooler weather. Did you know I'm not a fan of warmer temperatures? Summer days always leave me feeling sticky and as though I need to take two hundred showers. Anyways, I didn't wear this to school, but something similar. I'm really weird about doing this thing with my clothes (Jackson points it out to me). I'll wear one thing to school, then after school, if it's past five and I hang out with Jackson or someone, I'll change outfits. I'll wear it for a few hours, then also the next day at school. I don't know what it is! But I do it all the time. So here is what I wore the mall with Larry, who kindly took my pictures without making fun of me too much. (: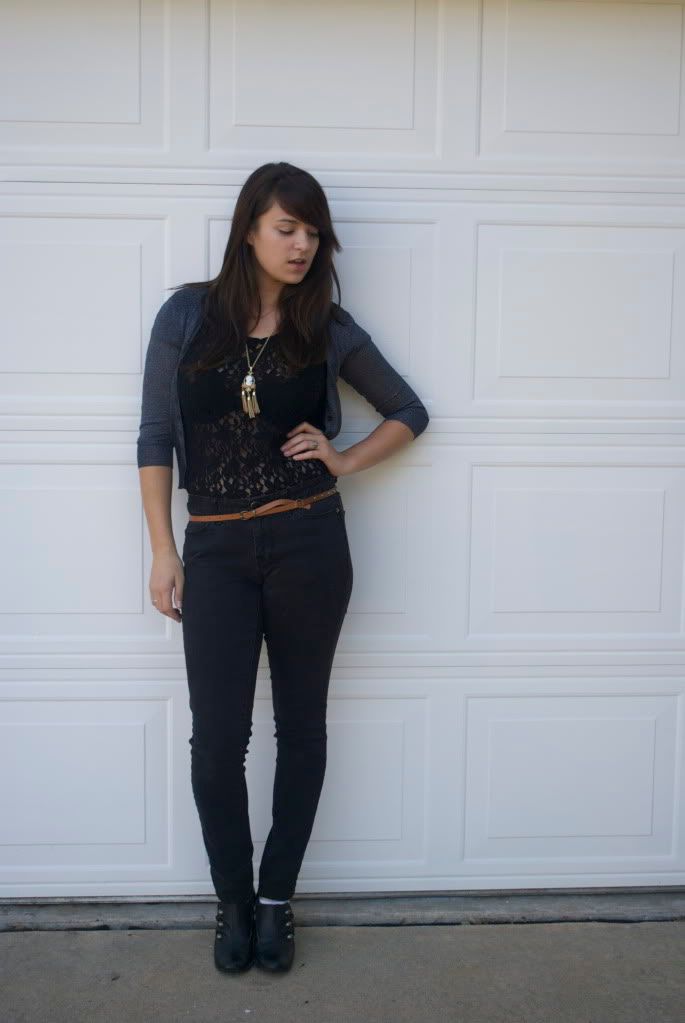 Are you guys getting tired of my black lace shirt? Hate to break it to you, but I'm not. It's just so versatile, don't hate me! I'll make an effort to have it appear less repetitively on the good old blog. It's just one of those stable pieces that I'm really, REALLY glad I bought. Ya know?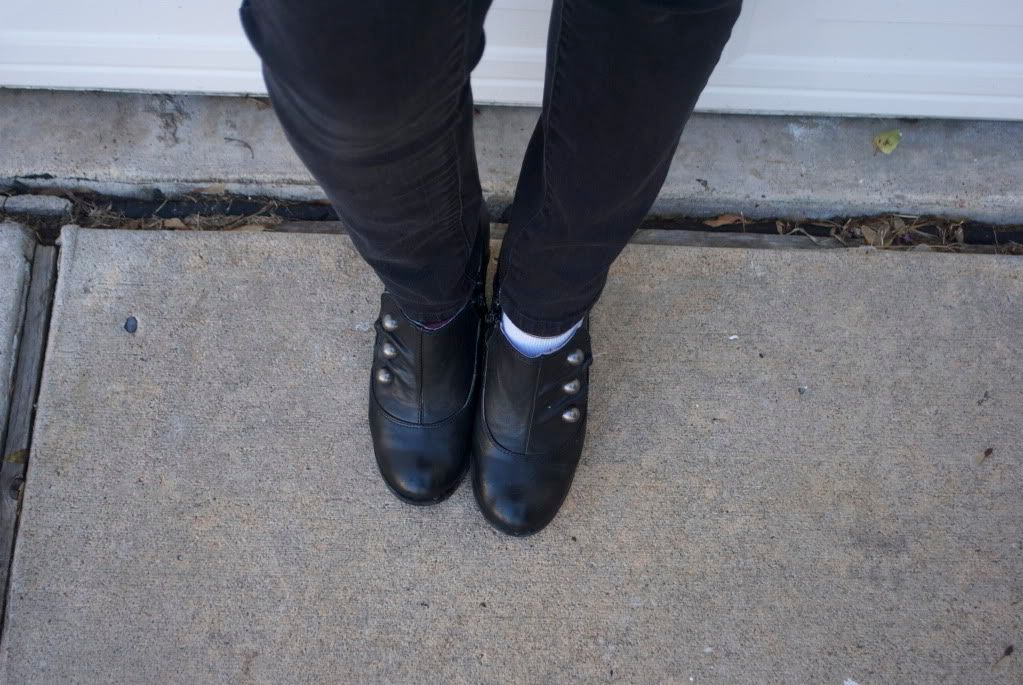 Yes, yes I'm aware you can see my mismatched socks but I'm really too lazy to find my nice dress socks and too afraid of smelly feet to not wear socks. I've only just now remembered the lace ankle socks Lindsey got me in Japan that would have been perfect for this. Wahhh. What else can you do? Those socks that claim to be no-shows is a load of crap. They either ride up the ankle on your shoe and stick out, or fall off your foot all together. As my Economics teacher would say, it's "B.S. - Baloney and Salami." Oh, and thanks for all your questions guys! You are all very sweet and ask things that I'm surprised I haven't mentioned yet (like what colleges I'm applying too!). Remember the link to my Formspring is over there on the side bar called "Ask?" and I encourage you to click on over and ask away! Now I'm so tired I'm going to pass out. Now I'll leave you with a picture of the new puppies in Jackson's house. Little baby teacup poodle, d'awww. Have a good evening! (: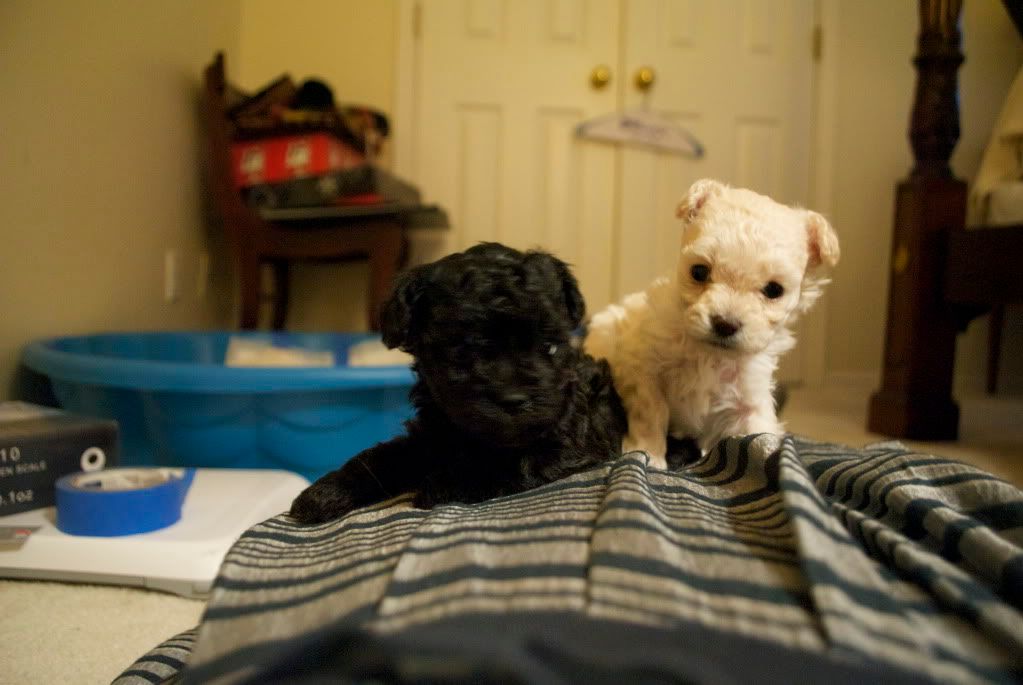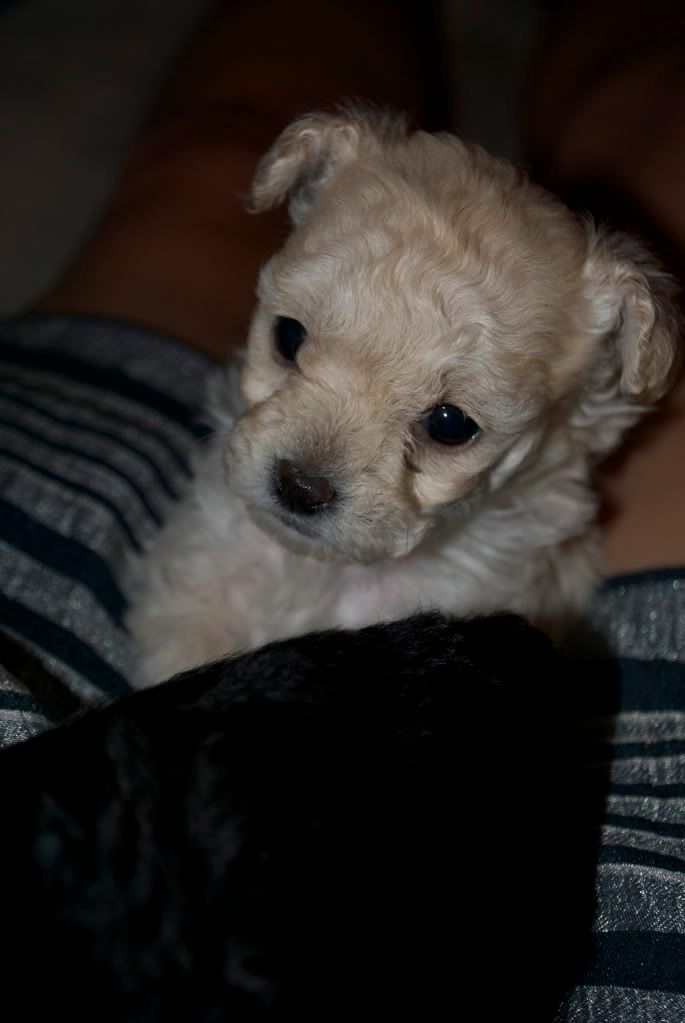 Black Lace Top: Forever 21
Long Gold Chain Black Cameo: Modcloth.com
Black Ankle Booties: Target
Metallic Cardigan: Express
Thing Brown Studded Belt: Forever 21