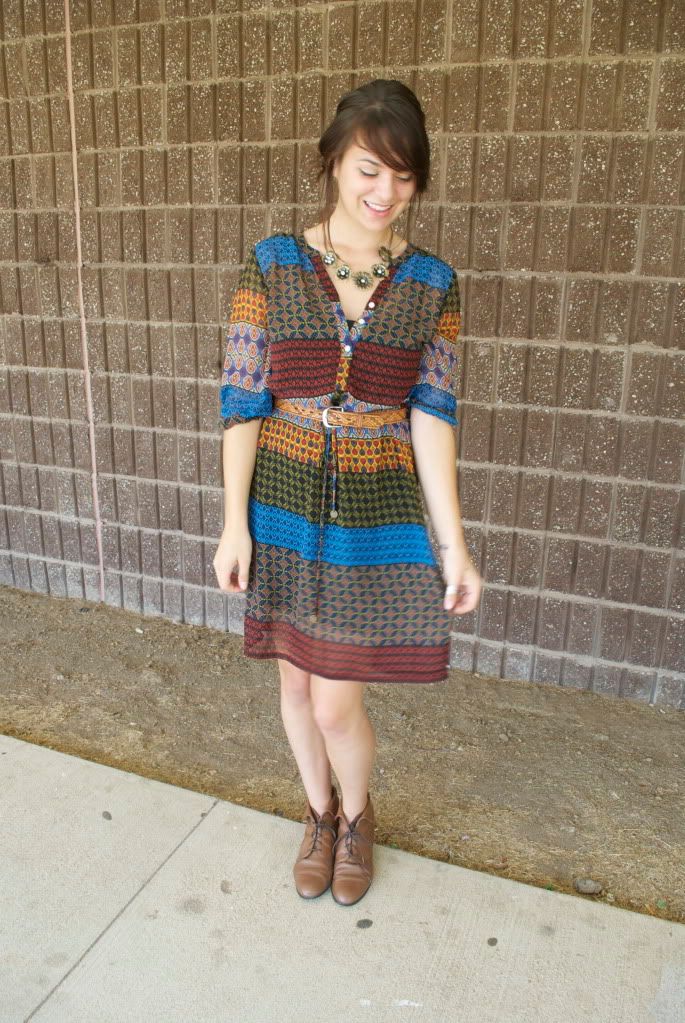 Hey all! Wow, it's been a busy week. Luckily we've got Friday and Monday off from school, and I've got a whole bunch of photos to share with you guys over the weekend. Lindsey's been harassing me again, and rightfully so. We take outfit photos most everyday, but I've been so lazy about uploading them! I just spent two hours uploading and organizing all the ones on my memory card! But now we're set, ready?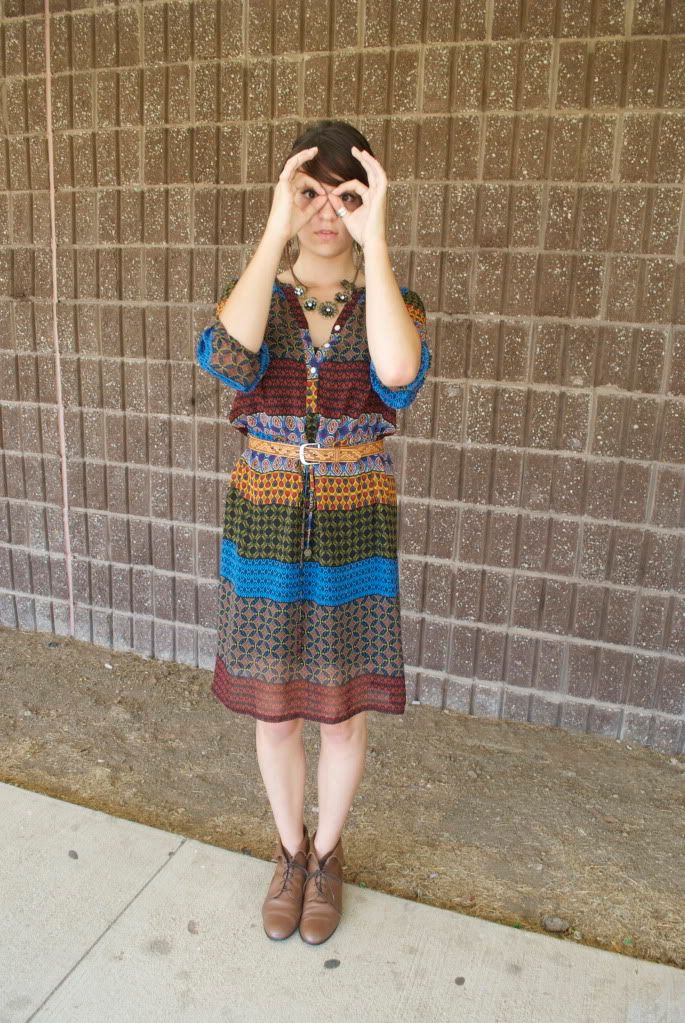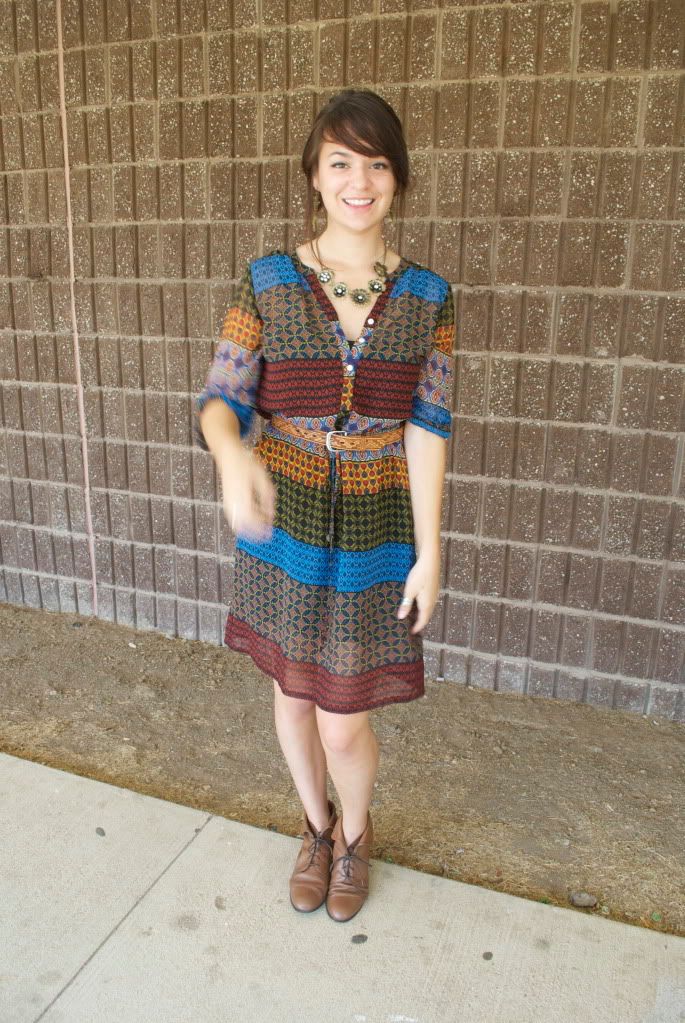 I will always love this dress. Nothing about this dress will make me move it into the "donate" box. Found on clearance at Target a year or so ago, I fell in love with the long, flowing fabric and the beautiful pattern. It reminded me so much of India, so I bought it. I love Indian culture (India Indian, not Native American...even though I am Native American and I do enjoy my culture!). Plus it's so comfy! This is one of the dresses that the slip was sew in, but it tore so I used one from another Target dress that I cut out.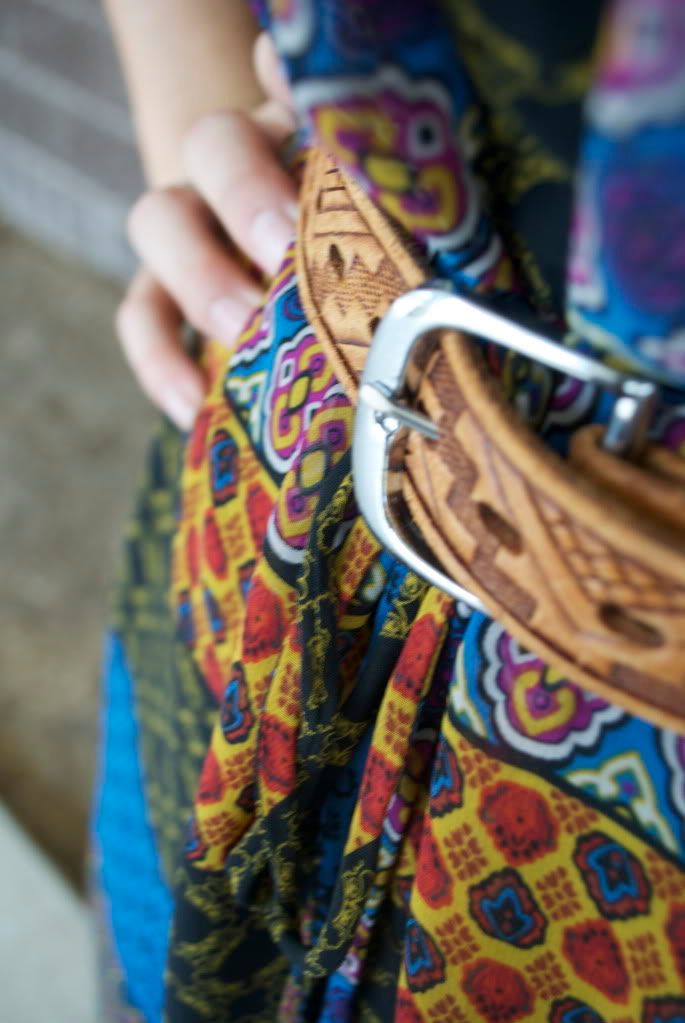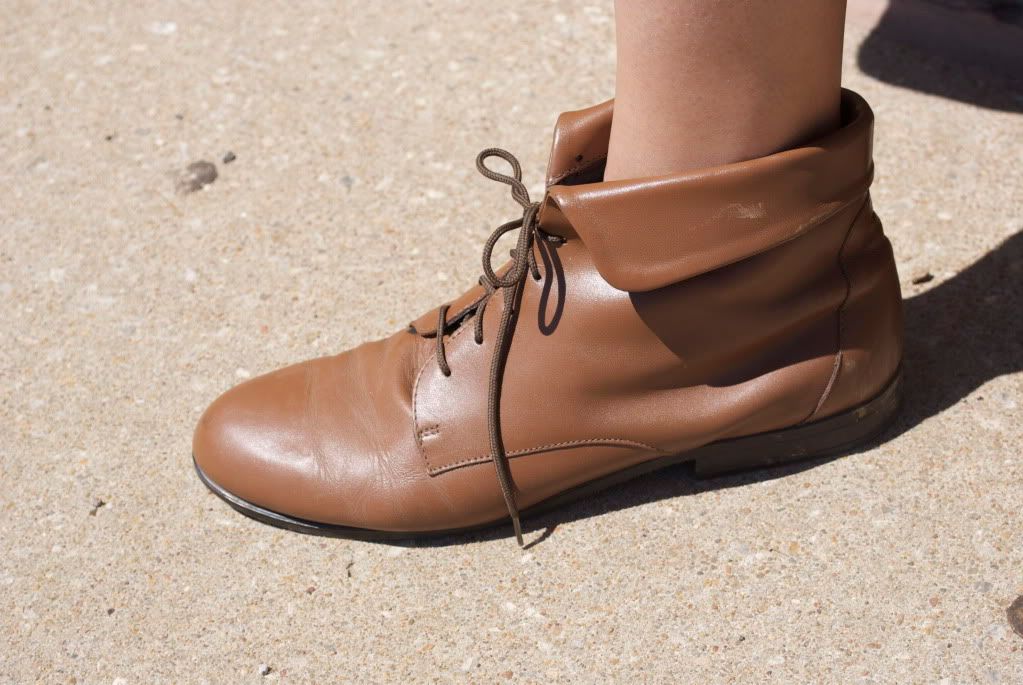 Check out those pixie boots! I'm in love, you guys have no idea. I went to Salvation Army to poke around, because I had been since last school year. I saw them sitting there and didn't even check the size because I knew they were so lovely that somebody had to have them. Luckily, unlike is usually the case, they where too BIG. Shoes that are a few sizes too big are a lot easier to cope with than shoving your feet into neon yellow flats size five and a half when you're a seven (guilty!). These are size ten in men's according to the bottom of the shoe, but they fit more like a women's nine. I just tie them tight or even wear them loose, because with this kind of shoe I don't really care if they look beat up or thrown together.
I also scored that beautiful belt at Salvation Army. It reminds me so much of a navajo inspired painting or something...I've pretty much been wearing it everyday. It's just one of those belts that goes with everything!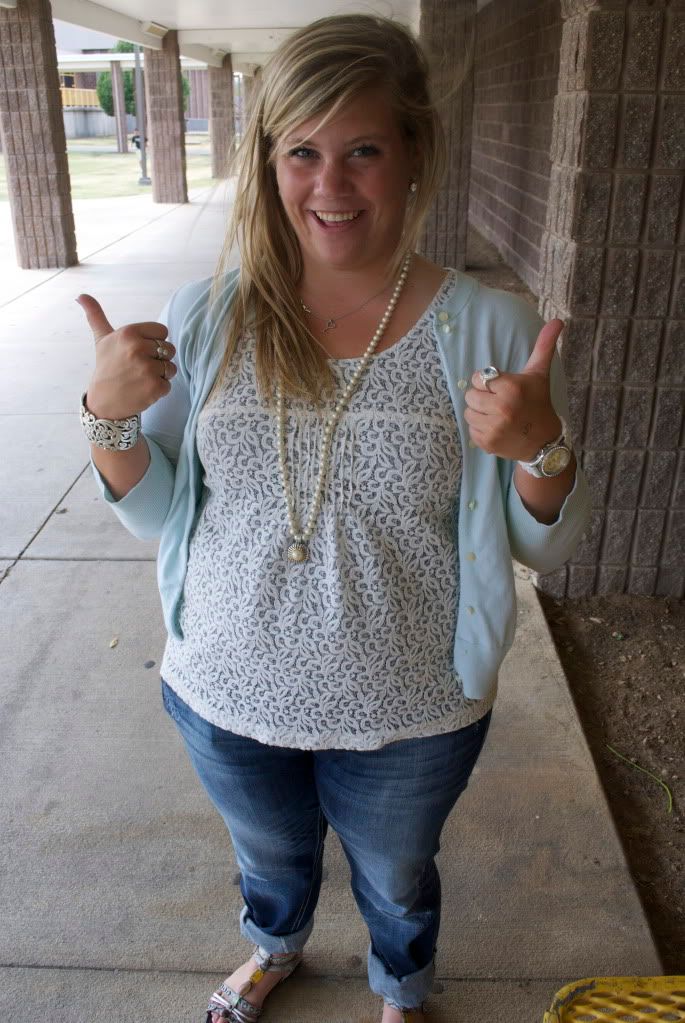 Me making weird faces and thinking I'm cool. Wahh, yeah. Look how adorable Lindsey is...I love her, hahahah. So what are everyone's plans for this weekend? Isn't it Labor Day Weekend or something? I'm bad...I don't ever really know why we get out of school, what with President's Day and professional days and blahblahblah, I'm always just happy to get to sleep in for once. But I'm pretty sure it's LDW...I'm about to Google and find out...and I have surprises in store for everyone about more blog updates and stuff! Seee yaaa. (:
P.S.

The new Matt & Kim song is so good, it reminds me of Brooklyn so much... "A five seat, bright, red van. Curbside view, turn off of Grand."
I lived just off a Grand Street when I was in Brooklyn. Wahhh, I miss Williamsburg so much you guys have no idea! ):
Patterned Bohemian Dress: Target
Brown Worn Pixie Boots: Salvation Army
Creamy Leather Navajo Belt: Salvation Army
Brass Flower Necklace: Target
Bronze Feather Earrings: Target