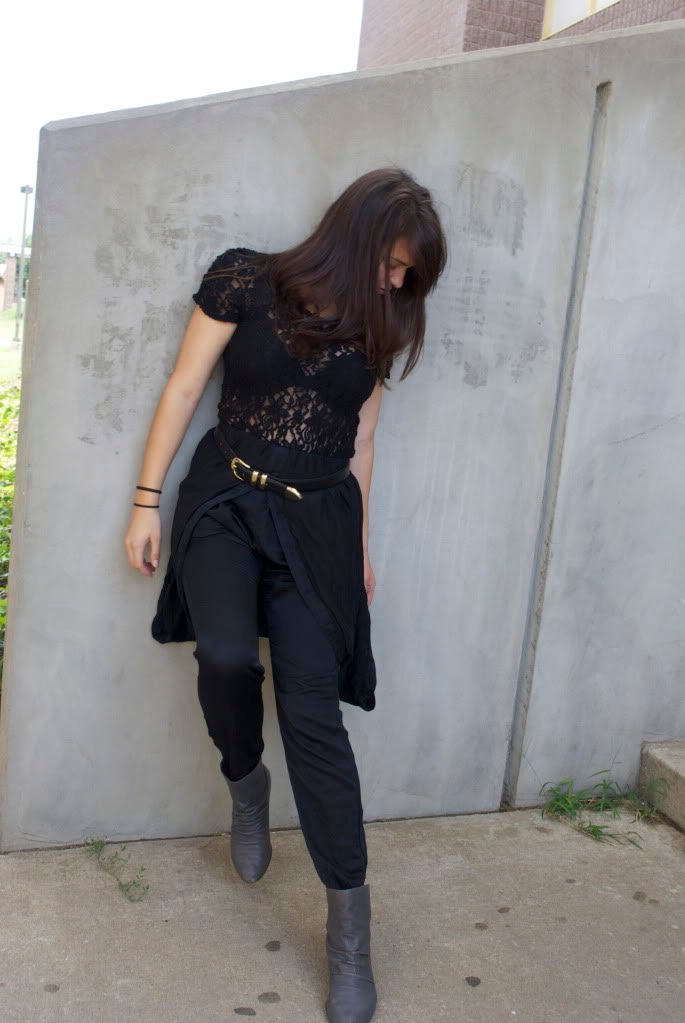 Lazy, lazy Sunday. Except not really, I worked all morning and then ran around before spending time with Jackson and now home again to do homework and work on college essays (avoiding that). But last night was great because I got to see Tegan & Sara preform live. They were so good! They did an acoustic set, a twenty minute break, then they played us a rock show. I got to go with all my friends and miss work, so it was fun! They even told us we were the most inspirational and best audience so far on their tour! :D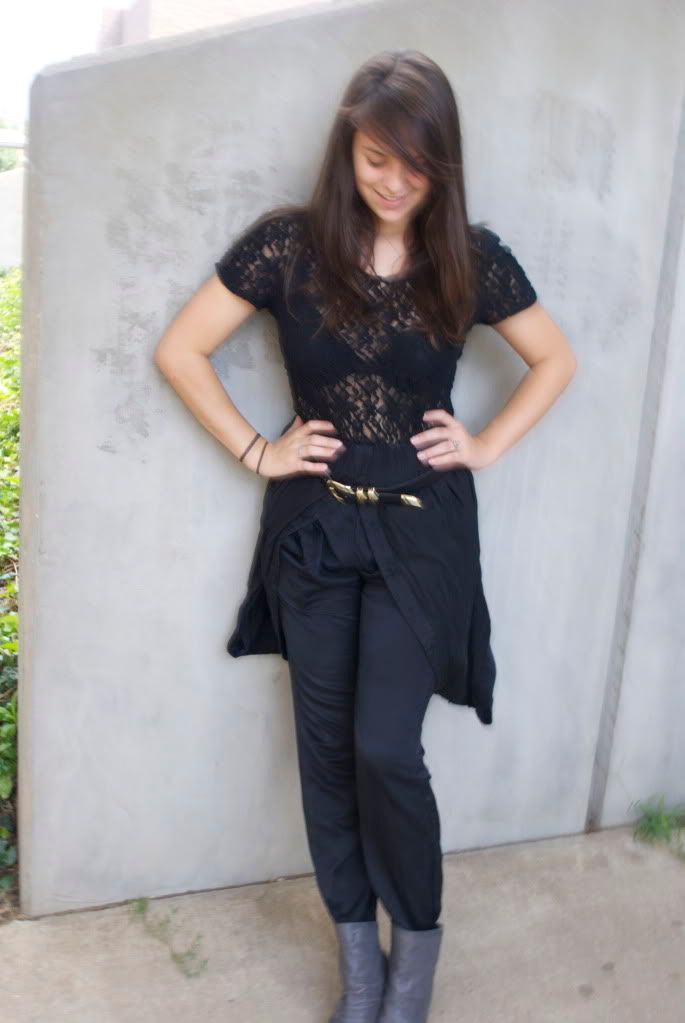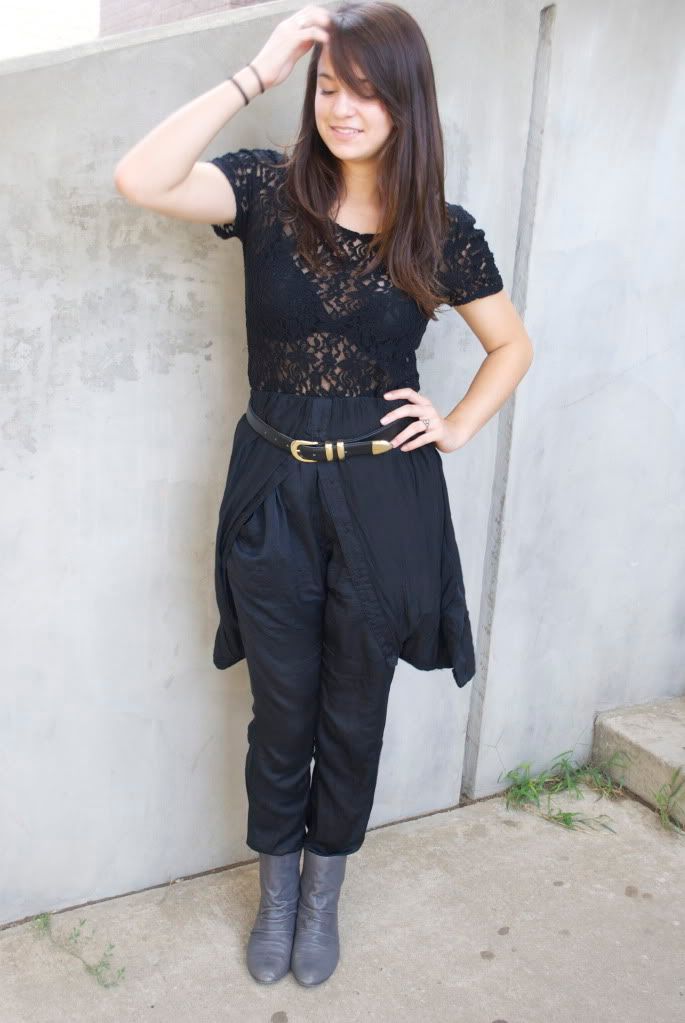 Remember when I was in New York and told you guys that I'd finally got my hands on a black jumpsuit on sale at Zara? Well, here it is at last. It really is the most perfect jumpsuit ever. Besides the fact that I paid half price for it, it's comfy beyond belief, fits me wonderfully (it doesn't do that annoying thing many rompers / jumpers do where the bottom half rides up on your legs) and never fails to make me look effortlessly chic.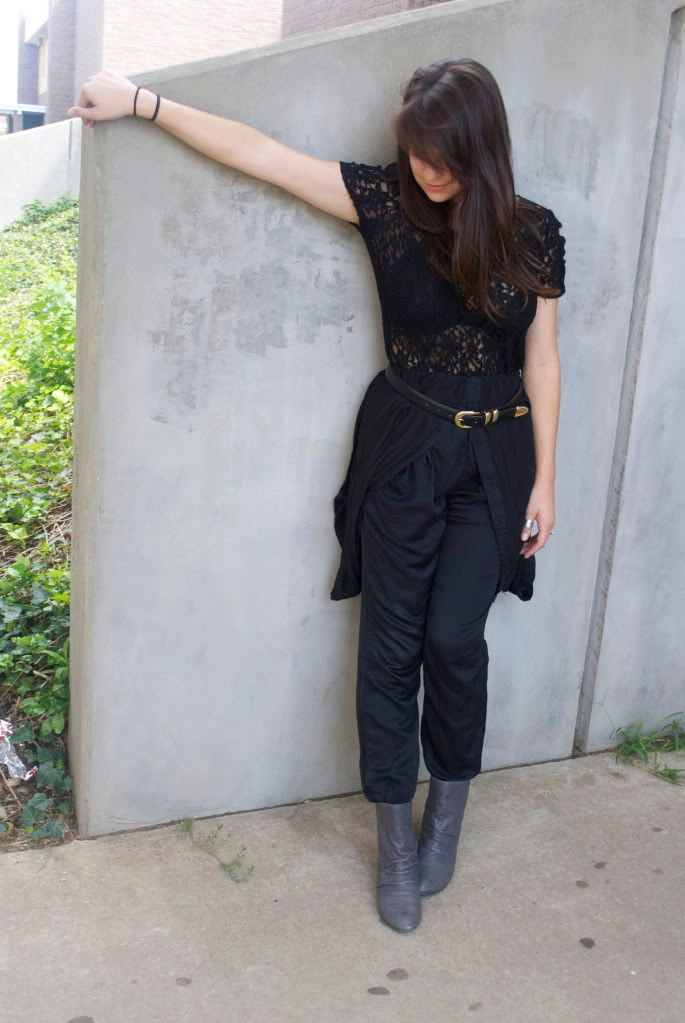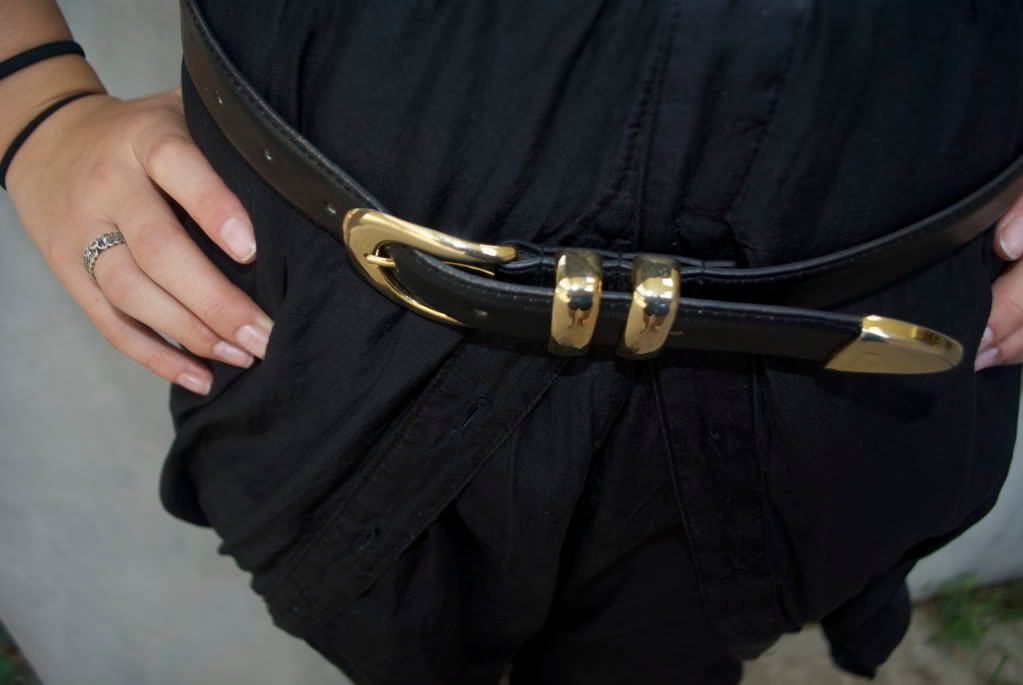 Unfortunately, the day I chose to wear it, it ended up being so hot! I thought it would be cool, but the thermostat was in the mid-nineties. Ugh! Way too scorching to wear it with the top half up, so instead I opted to pull it down, belt it, and show off my favorite lace top (and undergarments, as everyone pointed out at school...yes I'm aware guys, thanks).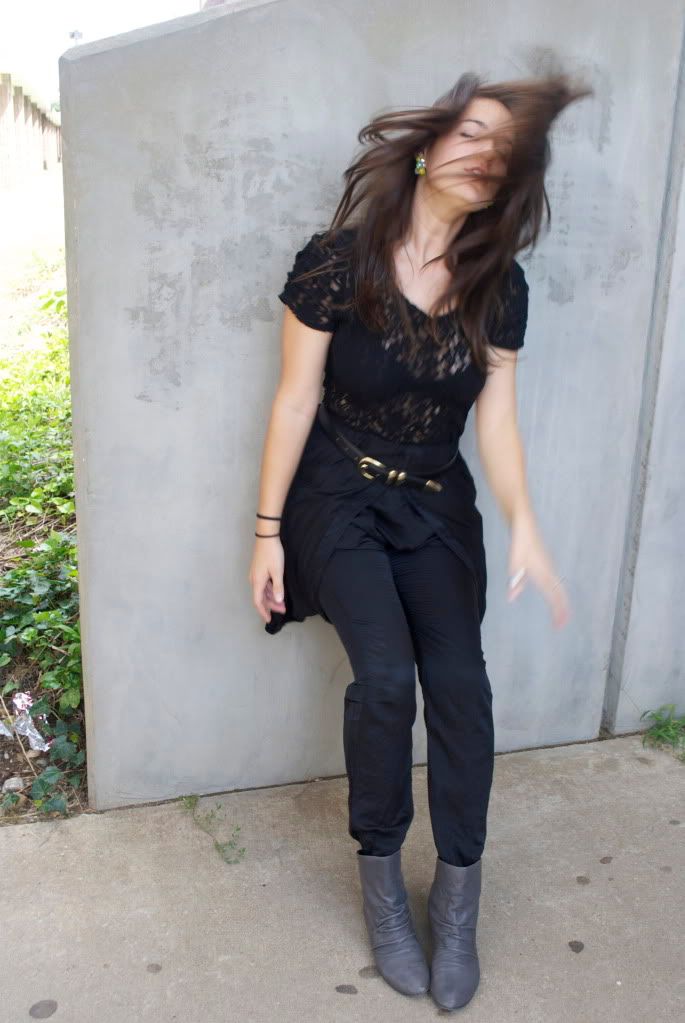 And can you see my lovely beaded green earrings? My friend Katy got them for me from a vintage shop in California back in June, but somehow they have yet to make an appearance. They're clip on earrings, and by the end of the day my ears are always sore from wearing them, but I don't care. They're too lovely and a most amazing shade of green for me not to wear them nonstop. In fact, I keep them in the cup holder of my car so I can put them on in the mornings. Oh! And you may have noticed I added two new picture links on the right side. The "swap" one is obviously a link to all the posts involving Maggie, Hope and I's Divine Swappings of a Blogging Sisterhood. And the "ask" one is a link to my formspring...which I have been neglecting and just remembered today that it exsisted. Now I'm busy answering all the questions you guys have piled up! Sorry about the wait, forgive me.
P.S. I've reached 100 followers (technically 103...meh)! Really exciting, and I always said I'd do a

giveaway

at 100, so be looking for that within the next two or three days guys! You deserve it! (:
What I'm Wearing:
Black Silky Jumpsuit: Zara
Black Lace Top: Forever 21
Black Bra: Stole it from Katy.... (:
Green Beaded Earrings: Gift from Katy, vintage shop in California