Tomorrow's Friday! Ahh, I've had so much homework lately...AP Micro / Macro Economics is killing me. I'm so glad it's almost September, because it's just much closer to October. My favorite month, perfect crisp fall weather. This outfit is from a few days ago, but today I got to style something of Maggie's for our exchange, and it was so AWESOME. I was texting her and I was like...I'm totally wearing your clothes right now! Haha, she's the best! Sending it on to Hope tomorrow. Ooh, and guess what I just did? Indulge in this amazing lunchbox from Modcloth! I can't wait for it to get here.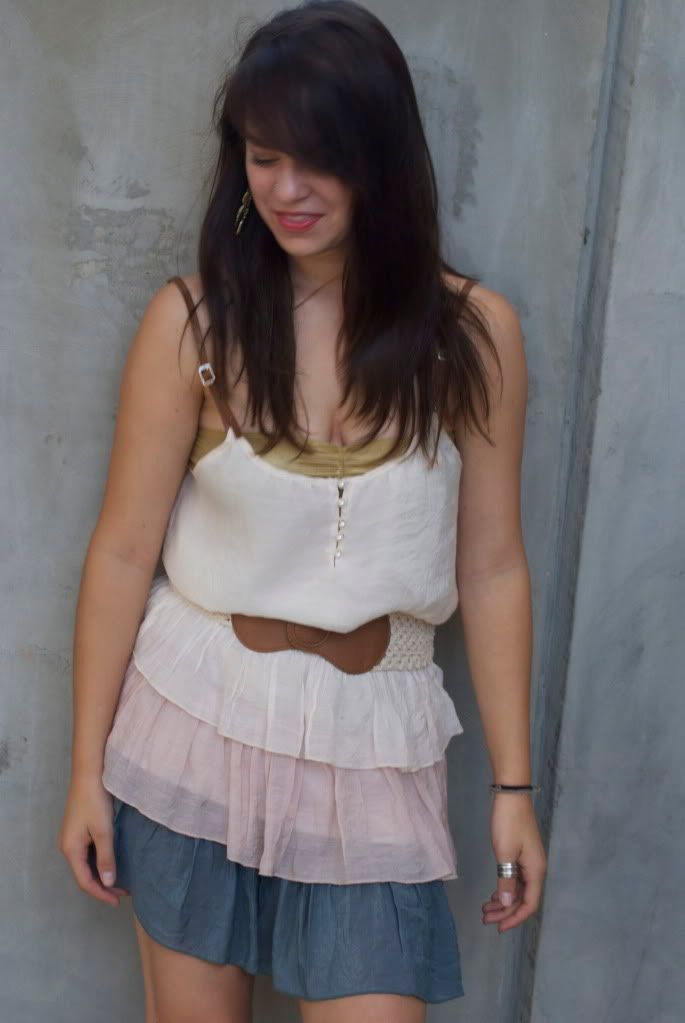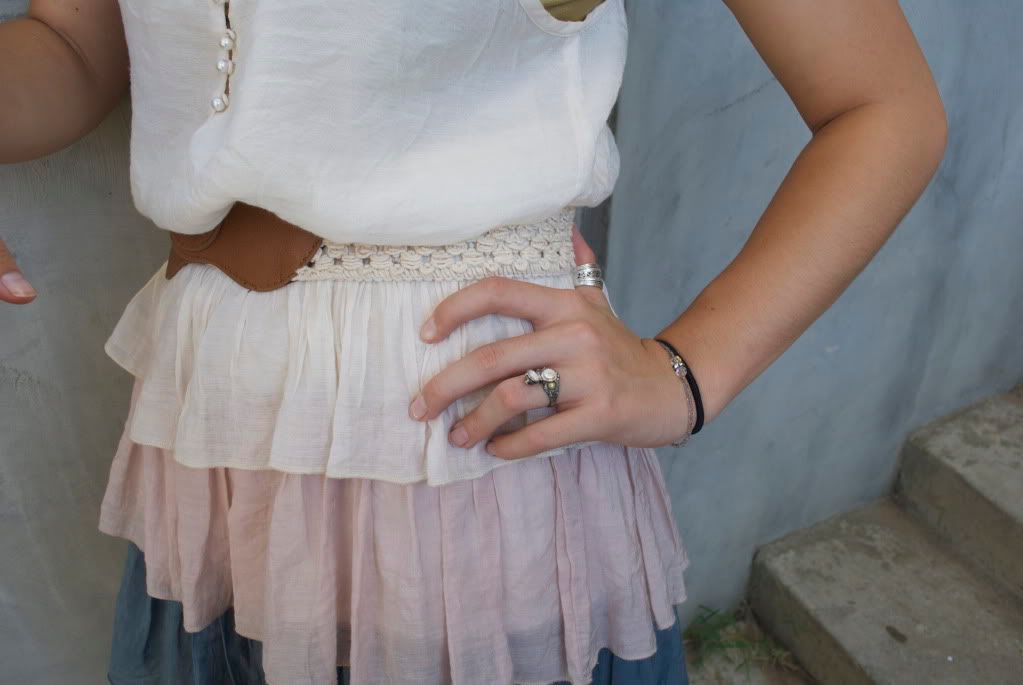 I love this dress SO MUCH. I got it in New York for like $20! It's perfect for the terrible hot weather, light and airy, colorful and pretty. Plus I love how the straps aren't the same fabric as the rest of the dress, it's really quirky. And with an included belt that isn't ugly, how could I resist? Check out that shiny gold bandeau! Courtesy of my kind friend Katy, who saw my need for a strapless bra and let me borrow this shiny gold one from American Apparel. I need to give it back, and I love it so much I'm ordering a black one pretty soon!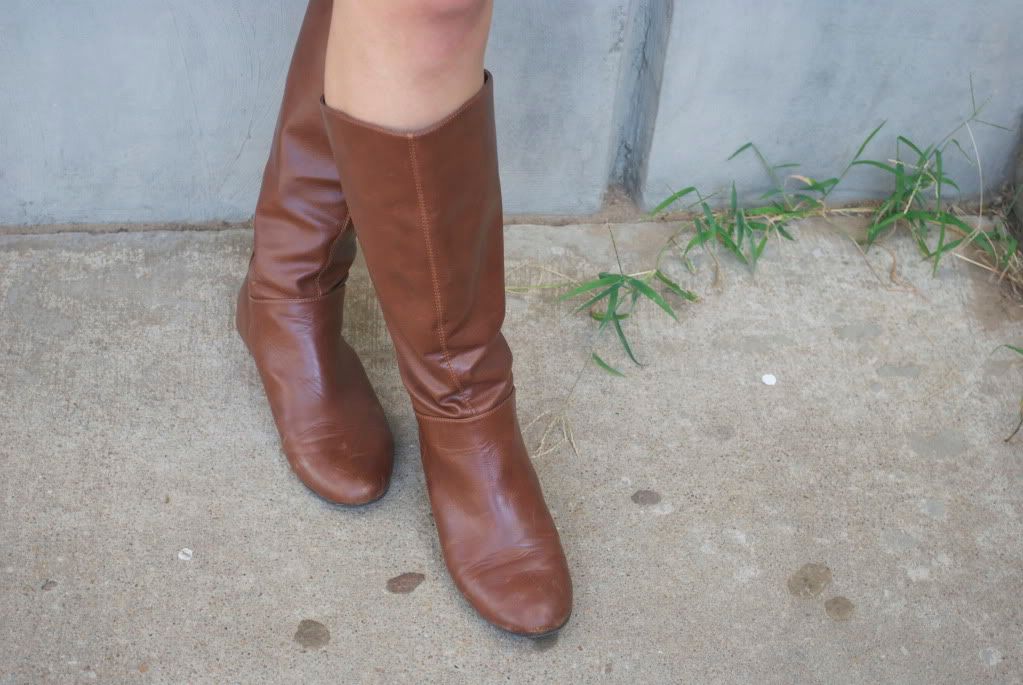 I wore it with my classic brown riding boots that I almost forgot existed, buried in the back of my closet. I was wearing a long brown cardigan with this too, but it was so unbearably hot outside that I HAD to take it off. And here's me doing some weird poses trying to make fun of someone's senior portraits...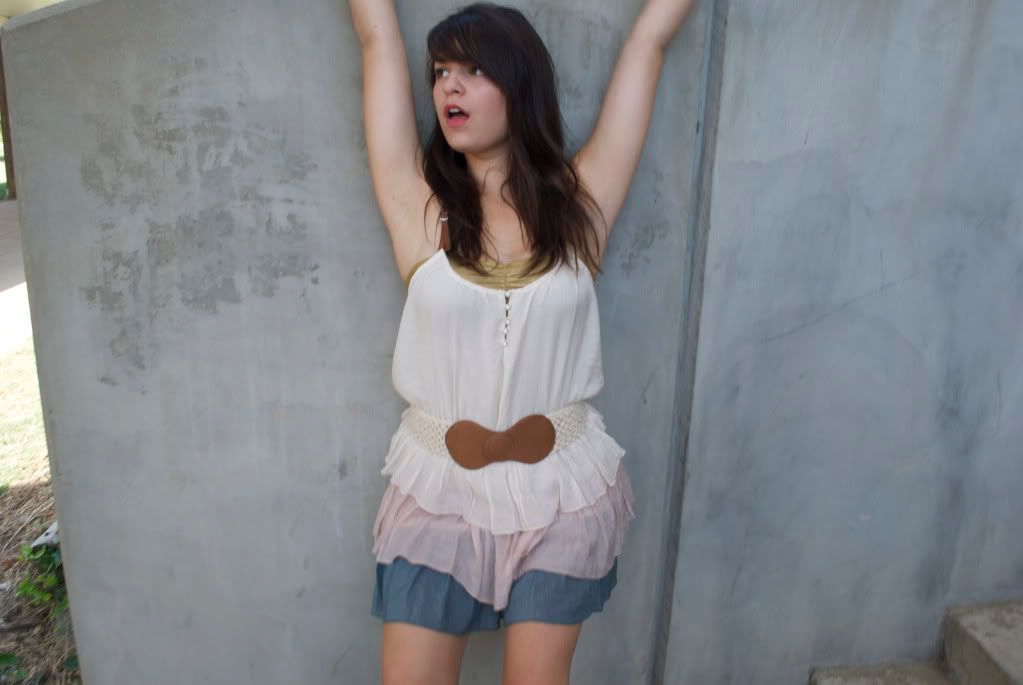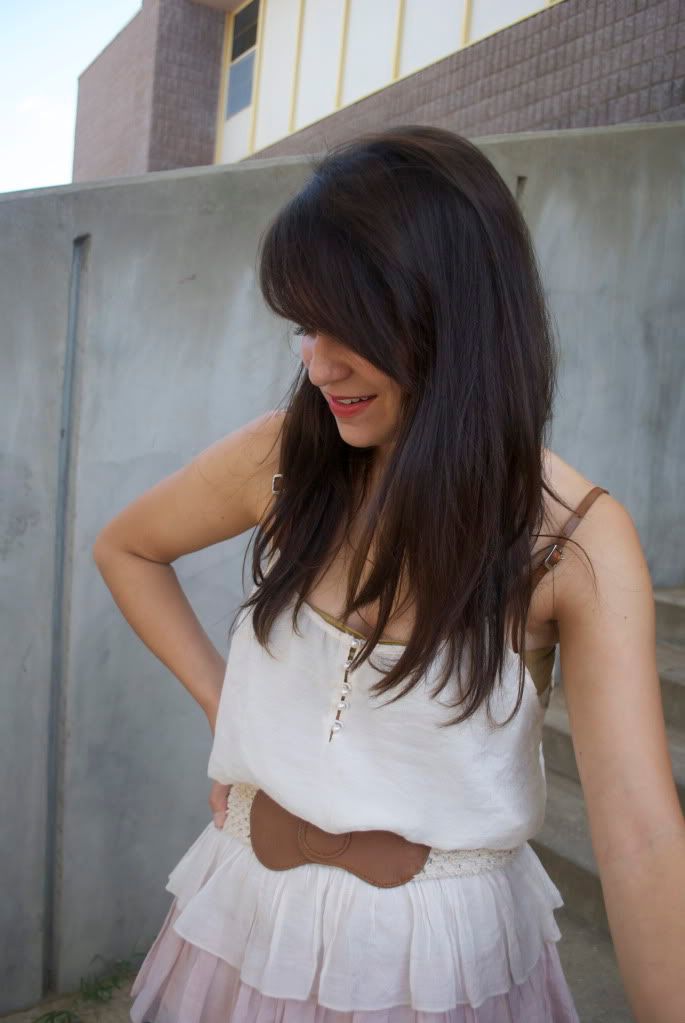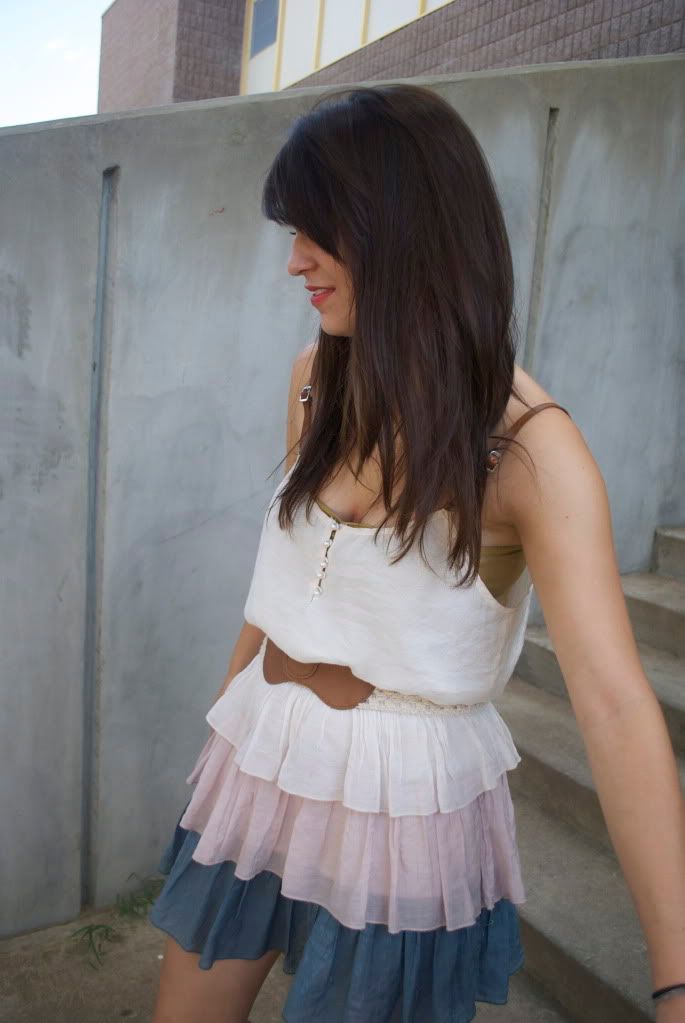 Not much else to say, I need to finish doing my Economics homework....blah. Have a wonderful weekend, and I can't WAIT to show you guys how Maggie, Hope and I styled our stuff. (;
What I'm Wearing:
Berry, Teal & Creme Tiered Dress: Mystique Boutique of Soho
Cream & Tan Belt: Boutique in New York
Shiny Gold Bandeau: American Apparel
Brown Riding Boots: Target
Bronze Feather Earrings: Target