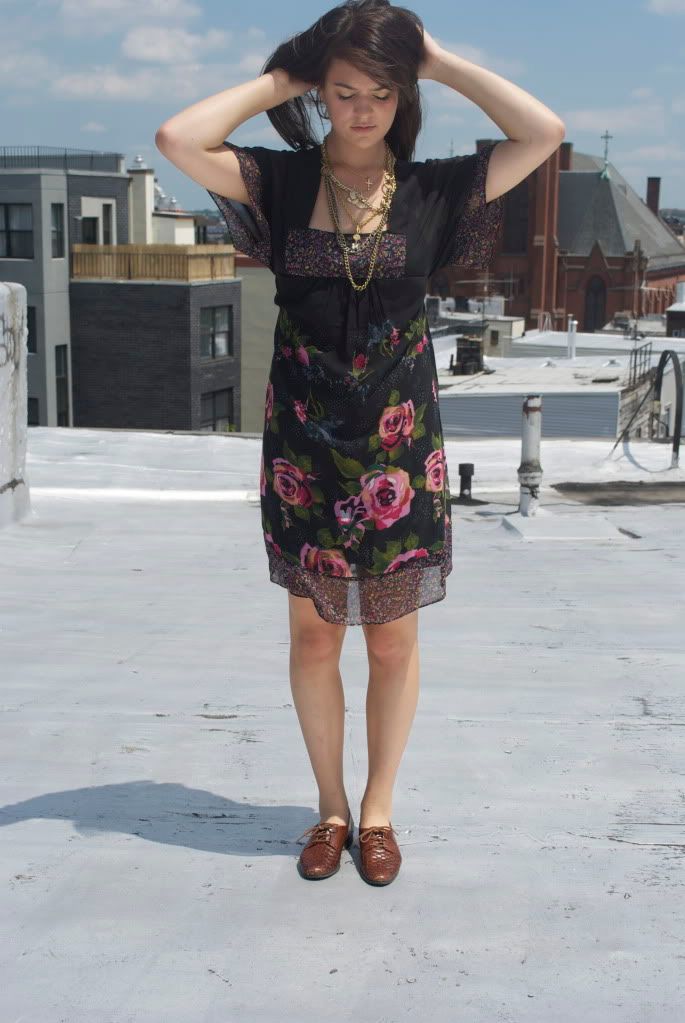 Oh, an outfit from happy Brooklyn times that I've been promising. I got around to uploading and sorting through all the photos yesterday, so sad but so happy. I miss all my Pratt friends so much, we've been Skyping with each other like mad. Look how blue the sky way! Ohhhhh. My best friend Larry gets back from his three month excursion in Finland today! I'm so excited, I'm going with my boyfriend and all my friends to pick him up from the airport in about and hour. Summer is winding down, school starts on Thursday morning and I'm busy trying to read three hundred pages of Invisible Man in about four hours (I will persevere), and I couldn't be less excited....I should be ecstatic, it's my senior year, but after spending time at an art school doing what I love to do with people who acted the way I do, it's hard to want to go back to a place where people are so caught up in trivialities. I just feel like I'm ready to move on with my life. I'm also ready to travel to Finland next summer with Larry, ahhh, I'm so excited to hear about his trip!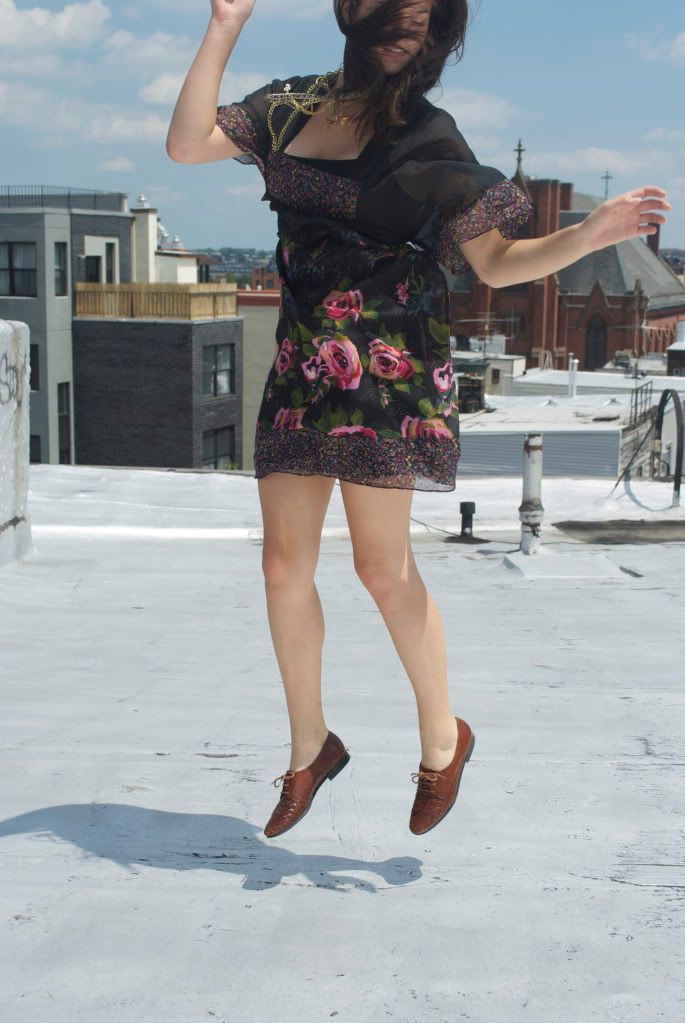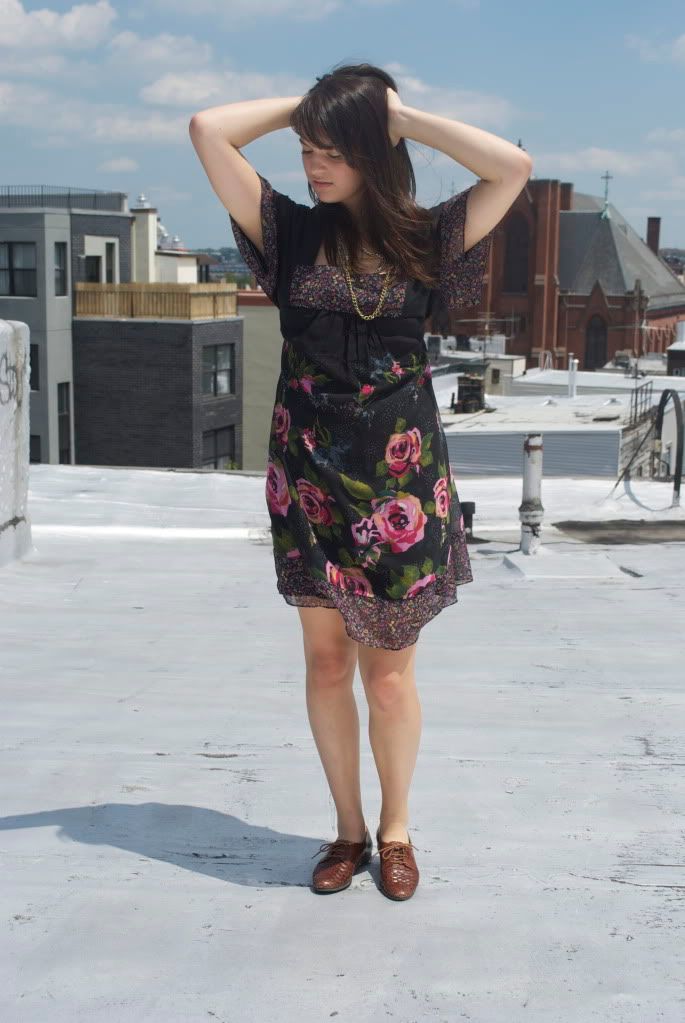 A perfect, flowy dress I got from Target the day before I left for New York. It's so light and breezy, perfect for the fiery weather we're dealing with right now, and probably will continue to experience for the rest of August. I'm not a summer person, I love autumn to death and would rather face the crisp bite of winter over the drowning humidity of summer any day. Plus I'm sure you all know I'm a sucker for floral.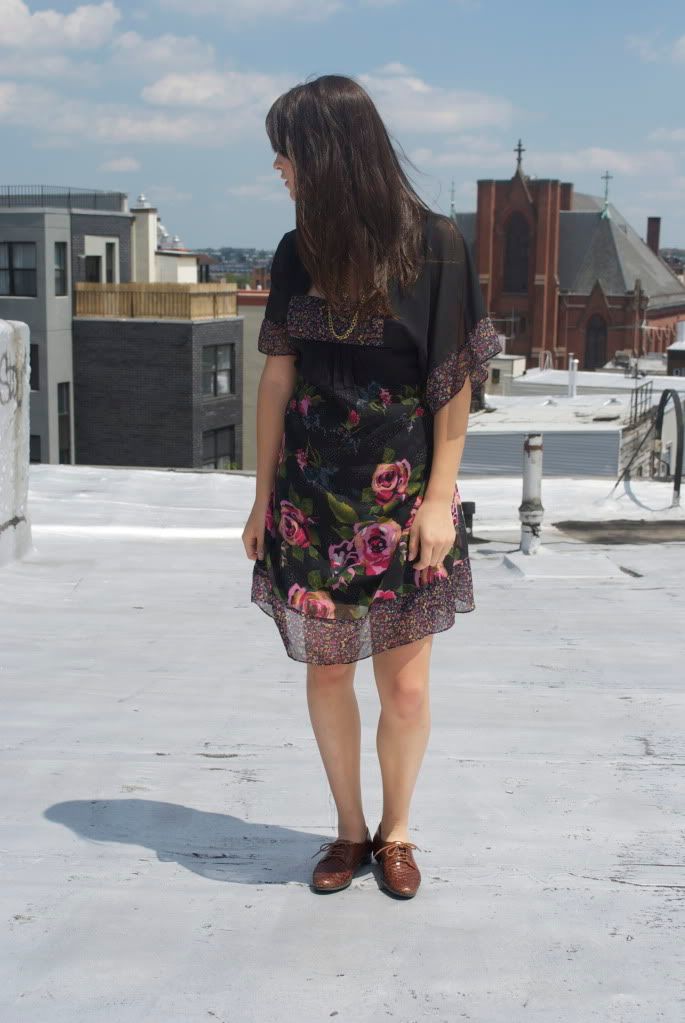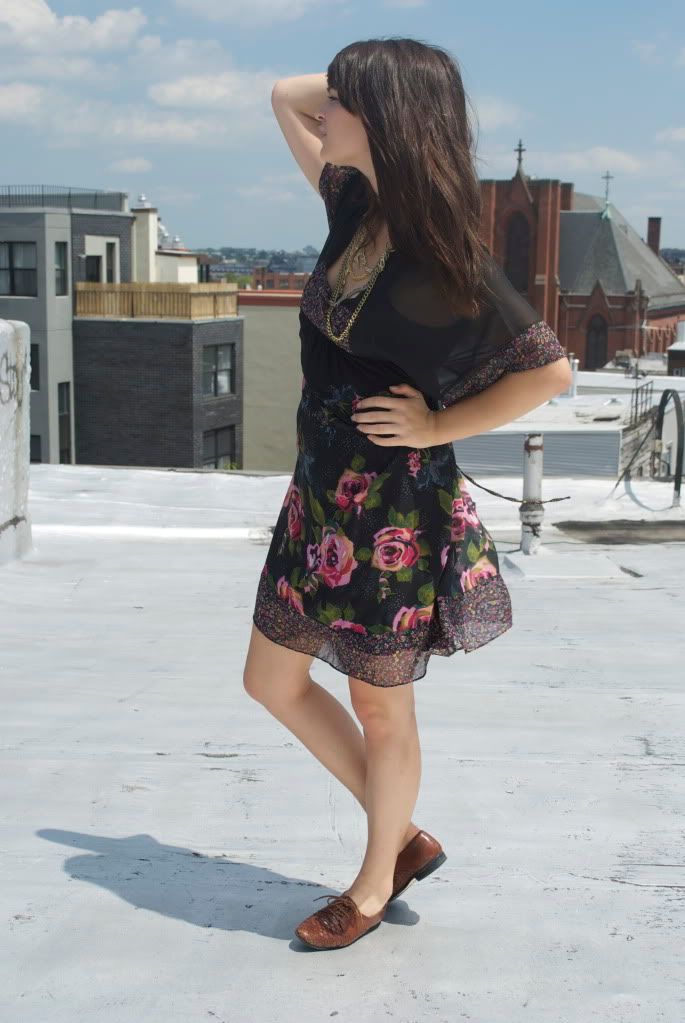 Paired with piled on gold jewelry

à la

Lykee Li (I GOT A BLACK JUMPSUIT....will be making an appearance as soon as it's cold outside!) and simple brown woven flats, this felt really perfect for summer. Plus it was great for running around on subways, campus, errands, etc. This dress saw wonderful things during my time in the city...can you tell I'm bitter about being back? There's nothing for me here.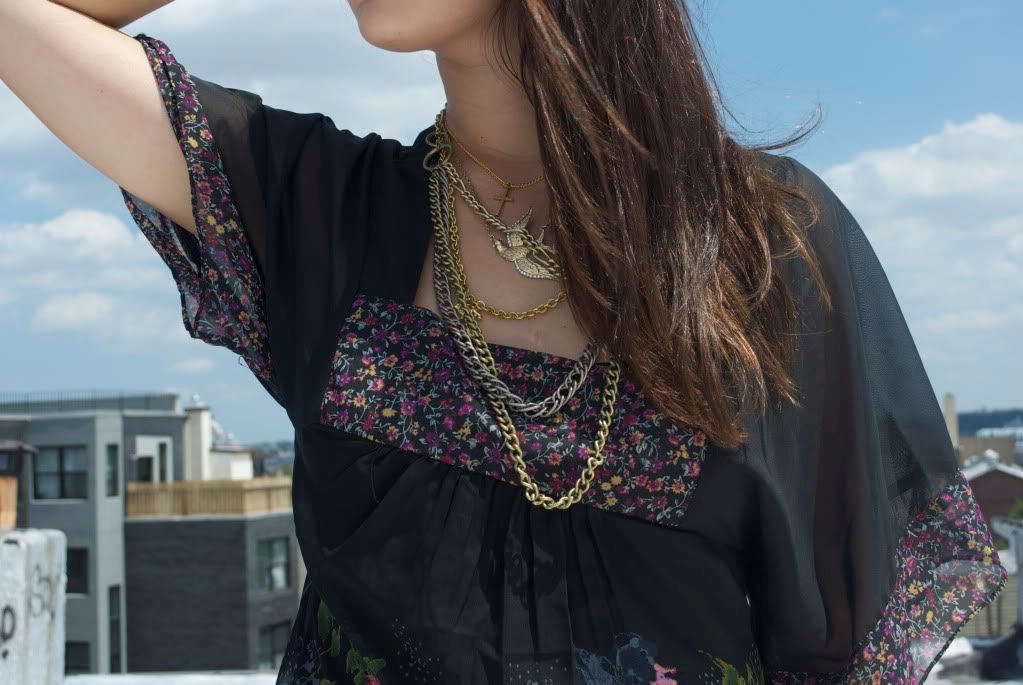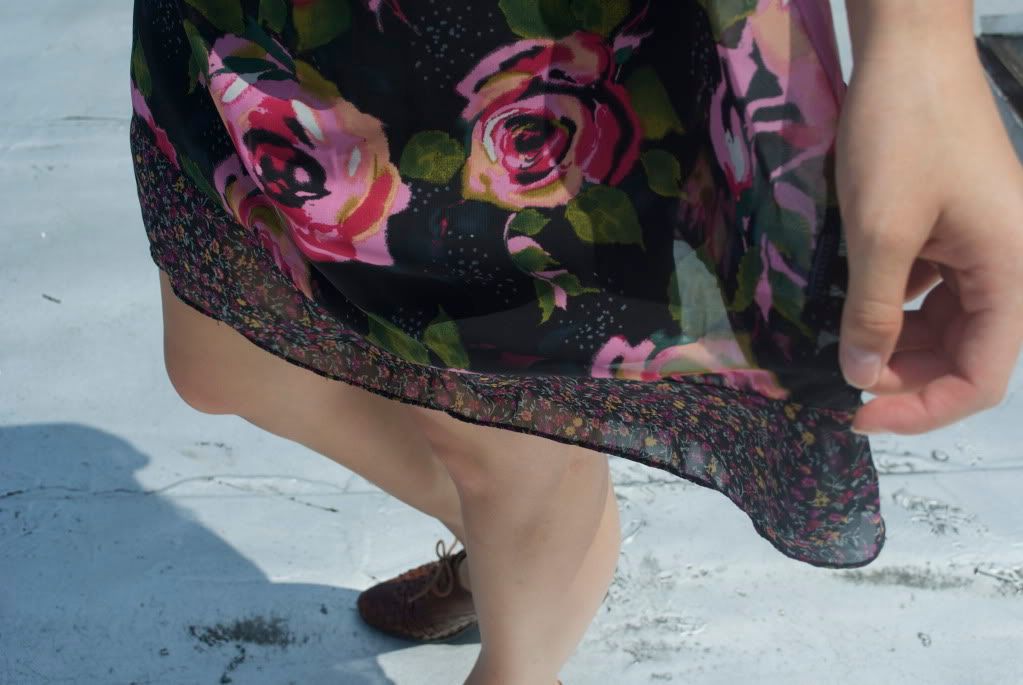 I have another dress from Target that is loose and of the same material as this dress, and they both came with a black slip sewed into them. I really hate when things are "built in." Remember camisoles with build in bras that where nothing like bras at all? Same situation. Except for that the slips are actually pretty nice! The once in the other dress had come unattached on the left shoulder, but I didn't own a slip and so I had to make due with tying the broken string to my bra whenever I wore the dress. Then I got this one and got smart enough to cut out the slip so I could wear it with anything. I love the death out of it too, it's so comfy! I sleep in it, and I even, unashamedly, wore it to class once dressed up with a vest and pretty earrings. And now I'm off to spend the evening with Larry and friends at Red Robin, then back to his place for drinks. Have a wonderful Tuesday! (:
Brown Woven Shoes: Good Will
Gold Layered Chain Necklace: Target
Gold Cross Necklace: Family Heirloom
Gold Sparrow Necklace: Forever 21
Gold Lion & Pearl Necklace: Belonged to my Step-Grandmother