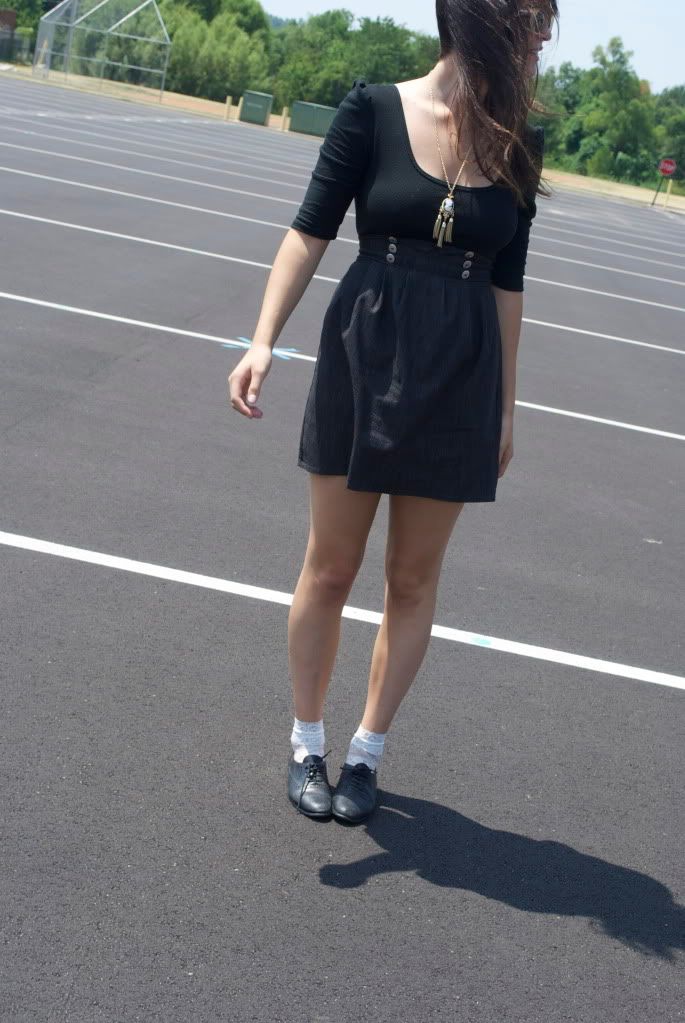 How was everyone's week? Great I hope! I've spent about a week in school and already I'm feeling the stress...mostly it's just my AP Micro / Macro class. Mr. Robinette is a killer! But an awesome teacher, nonetheless. So...here's an old outfit. I wore this on the second day of school...and I've got to say, I looked SLAMMIN' on the first day. Don't you ever have those outfits where you just ooze confidence? It was one of those. Funny story...my school has a dress code that I never follow because I believe in dressing for your body, not for skirts that are two inches past your finger tip. And my dress was too short. Of course I bluffed to the administrators and said I had a pair of shorts in my car, and I was told to go put them on and come check in with the office to make sure they where all right. This is all happening during lunch (when the administration is on the prowl) so I grabbed my friend Sofia and had her wait in the bathroom, pant-less, while I sported her shorts into the office. It worked like a charm!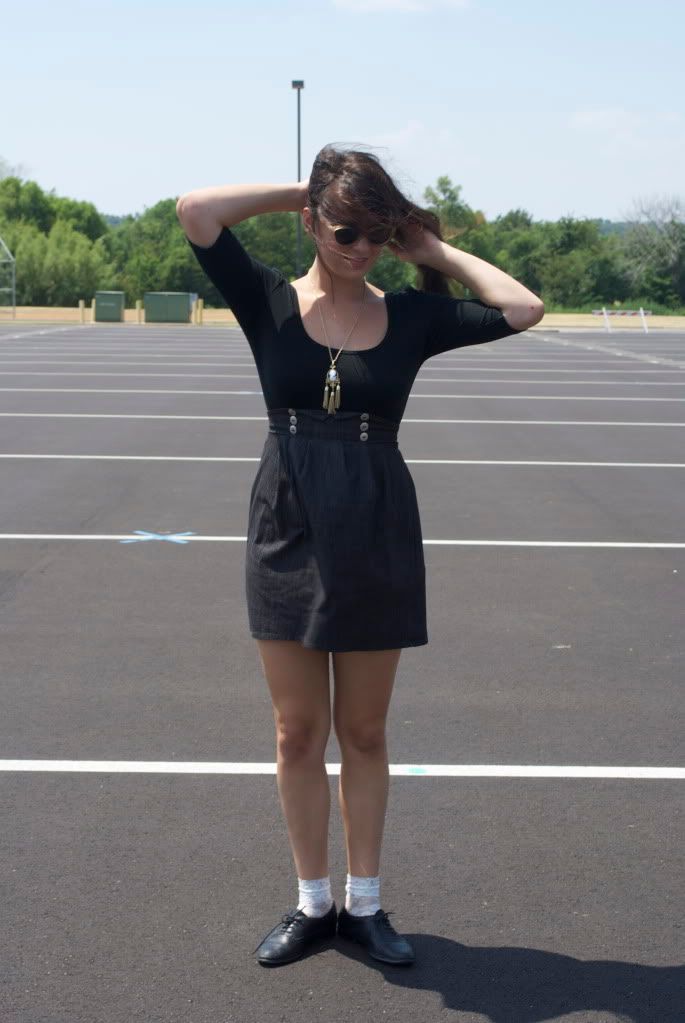 Luckily, that was just the first few days, and now they don't care so much. None of my teachers are really too concerned with dress code, unless your body parts are hanging out or something. I take all AP classes, so they treat us like adults with self-respect to dress. Just the administrators are hawks, so my friend Callie and I play this game called, "avoid the admins," during lunch when they prowl about. Then again, my high school (made up of only Juniors and Seniors, Freshman and Sophomores go to either North or South, not the "big" high school), does have over 2,000 students. It's in the top ten largest high schools in the nation...I like it that way. It feels more like college. ANYWAYS, enough babbling about school.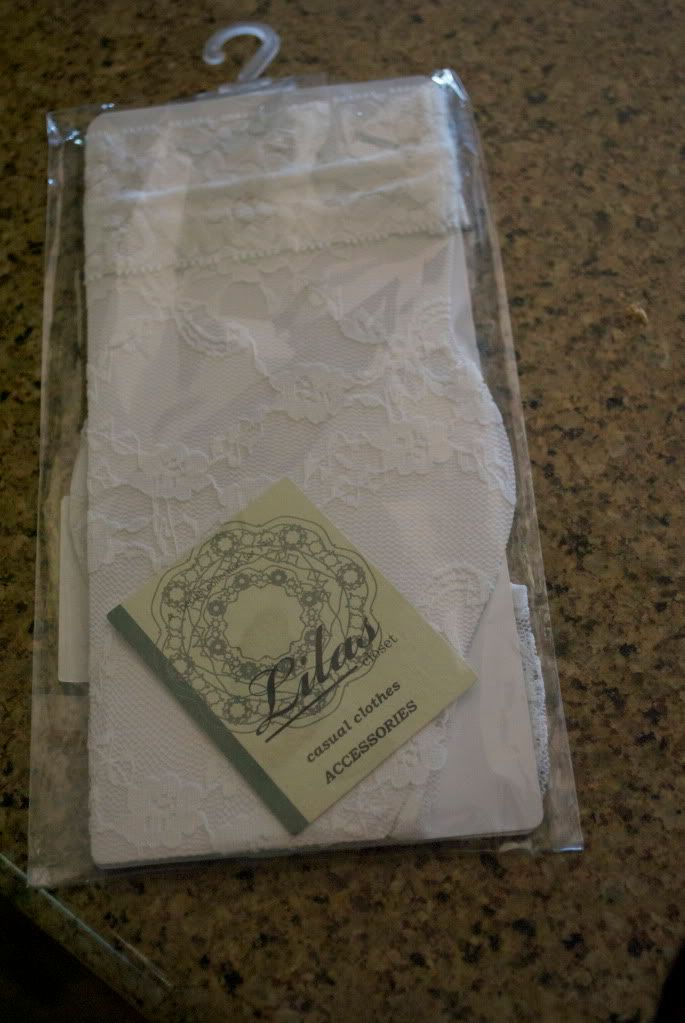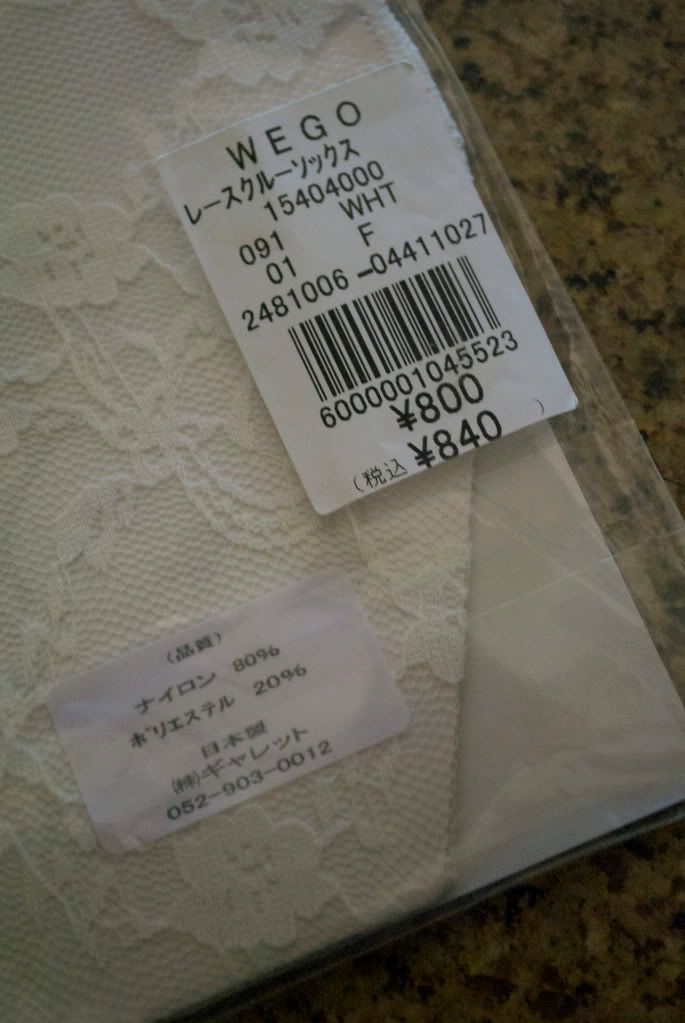 Lace. Socks. So perfect. My friend Lindsey got them for me this summer when she was in Tokyo, thinking they where lace tights from the way they were packaged. When we opened them and discovered they where socks, I was almost even more pleased! I've been drooling over the cute ankle socks I've been seeing across editorials, and these are perfect! They're so tiny though! I feel like I might rip them, and I only wear a seven. Those Asians and their tiny feet. No offense. I love Asian food / clothes / the culture and people in general. It's unhealthy, but I can't help myself. Anyone who knows me knows I love Asians. Hahahaha. School has made me crazy. Can you tell by these pictures where I'm making weird faces in all of them?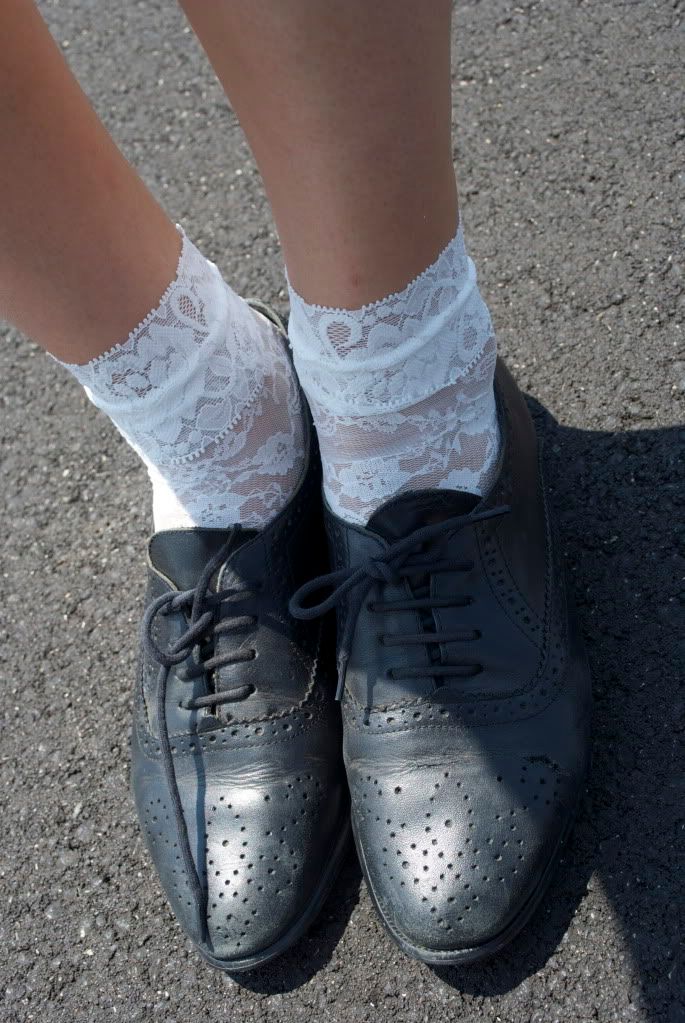 So lately I've been a little obsessed with LA Ink...blame Netflix, but I can't get enough. I think Kat Von D is gorgeous, even if I would never get even 1/10 as many tattoos as she has, I just love her! Oh...and also, I got a Formspring...dun dun dun. I swore I never would, I do kind of think they are the stupidest idea. It's setting your self up for people to be mean to you anonymously. But, I'm using it solely for my blog, because sometimes when you guys email me I don't exactly respond in a timely fashion. I totally stole this idea from Sarah over at Bad Penny, I don't know why I didn't think of sooner. Durrr. Okay, so I've decided just to NOT post the link on Facebook or something. Because not too many of the people I know in real life read my blog, and the ones that do I love and trust.

So...

ask me whatever!

I'll probably get around to putting in the sidebar. OH, and

speaking of Facebook

, you guys can add me if you want! I'm friends with a couple of bloggers like Frassy and the beautiful miss Erika Moreno of Dear Dear Closet, so you can search my name Cheyne Romero or just click here! Try and remember to add a personal note saying you read my blog or something, so I'm not like WHO ARE YOU? Now, have a grand weekend. Who's ready for fall? October sounds so good...
Grey & Black Button Detailed Dress: Target
White Lace Ankle Socks: Tokyo, Japan; a gift from Lindsey
Tassel Cameo Necklace: Modcloth
Neutral Cat-Eye Sunglasses: Ralph Lauren