So my boyfriend deactivated his Facebook...because he's easily distracted and spends too much time on it. And now I can't write obnoxious things all over his wall and update his status for him about stupid things. Wahhhhh. Today was a nice, lazy Sunday which consisted of running errands and finishing up my homework. And my amazing roommate made peanut butter cookies that were so good. Not so good on subway travel though. I attempted to take one in a plastic baggie to Jackson but by the time I got to Washington Heights it was smashed into a deformed mess. We ended up throwing it out and getting Mexican food instead to eat while watching Weeds on Netflix. Nexflix is slowly eating me alive. I love it.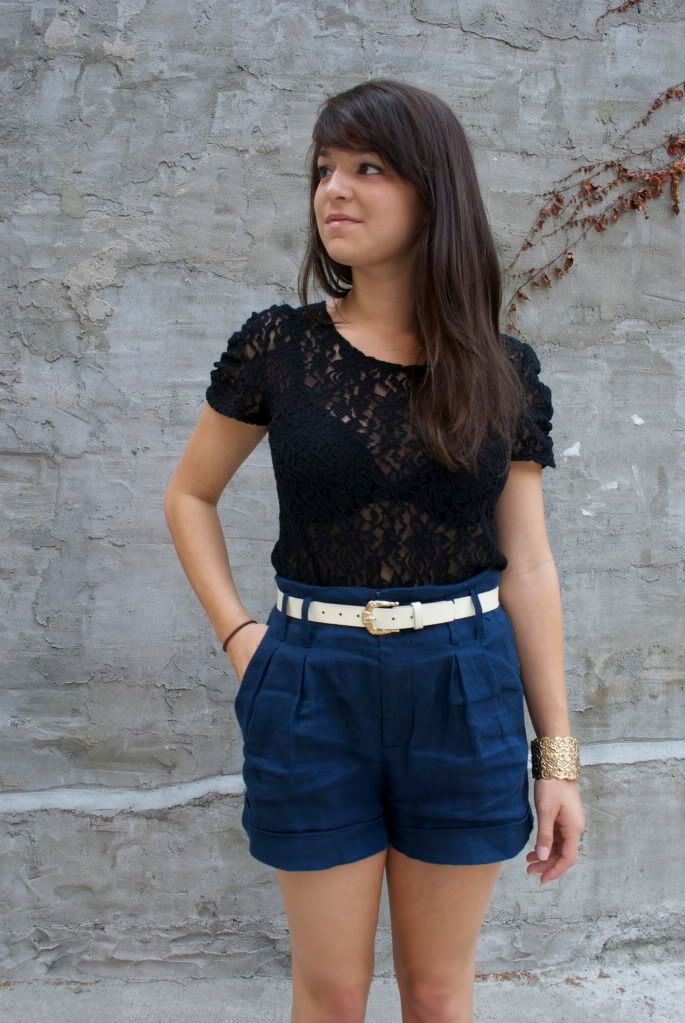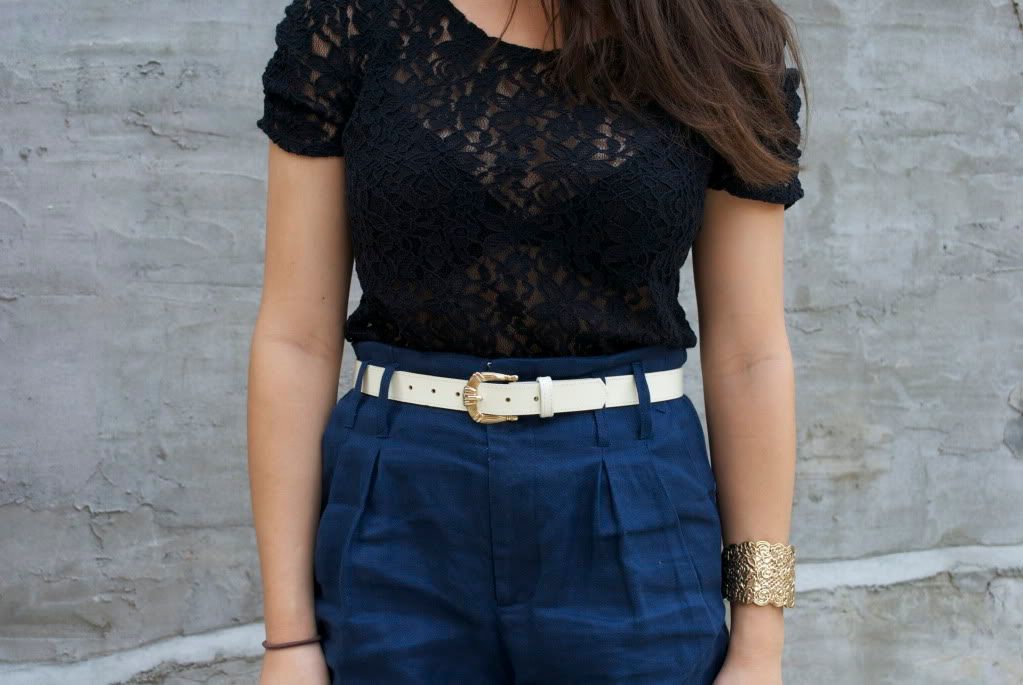 I have kind of been wearing variations of this outfit for the past three days. I just really love this lacy, black blouse. The strong shoulder kills me! Plus it's been so hot it feels nice to reveal a little skin...but high waisted shorts are a necessity because nobody wants to see any belly button action. It'd cross the boundary between being playful and being overly revealing, I think. This is the closest I'll ever get to the whole "mid-drift" trend that ate up 90S fashion and is slowly and unfortunately returning these days. Can you tell I hated that trend? I hate short tops. I have to have all my things long or it drives me crazy!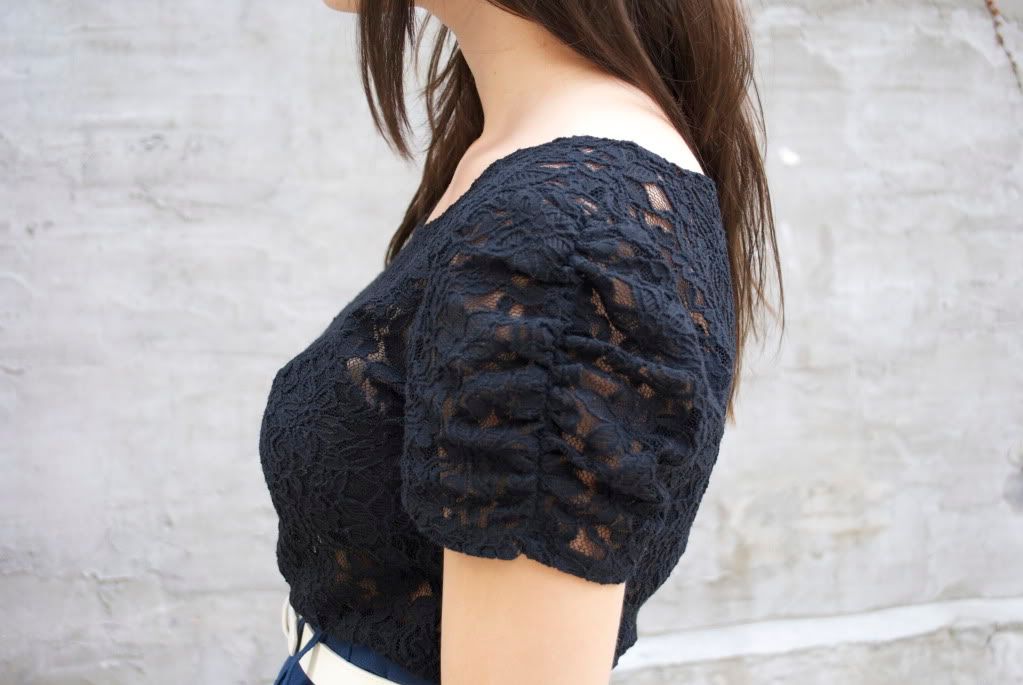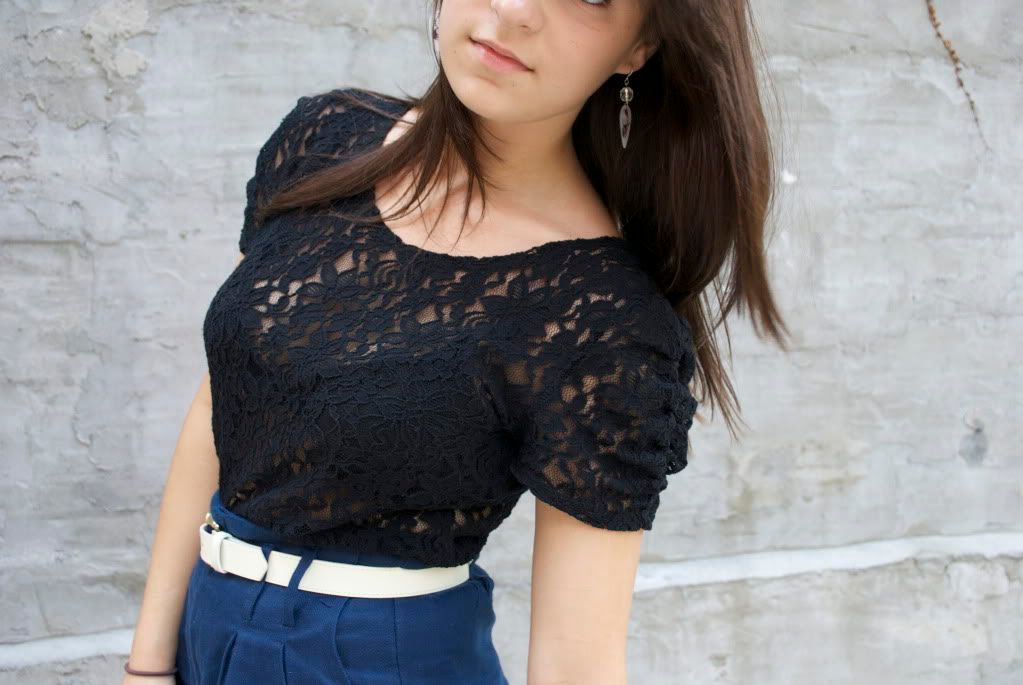 I had a pair of thrifted black oxfords just like these babies...and lo and behold last time I was in New York they fell apart! They were so old I just don't think they could handle all the wear and tear of New York...subways and sidewalks and just nonstop walking. So I was kind of timid to wear this replacement pair I found just a month before I left. I feel like all the shoes in thrift stores are tiny! Size sevens were monster feet back in the day. But these are holding up a lot better and I can only hope they last the month! On a more positive note, not only does my roommate make cookies...she also decides to bestow gifts upon me. I've never been a Hello Kitty girl. I never got into the whole mania of it, but Carey gave me these earrings which are made out of recycled Hello Kitty guitar picks and I can't get enough of them! I've worn them everyday since she gave them to me and Jackson likes to poke fun at me for it, but I adore them! I'm going to be so sad when I have to go home...I'll miss making fun of Brett and imitating old man Merph with Carey.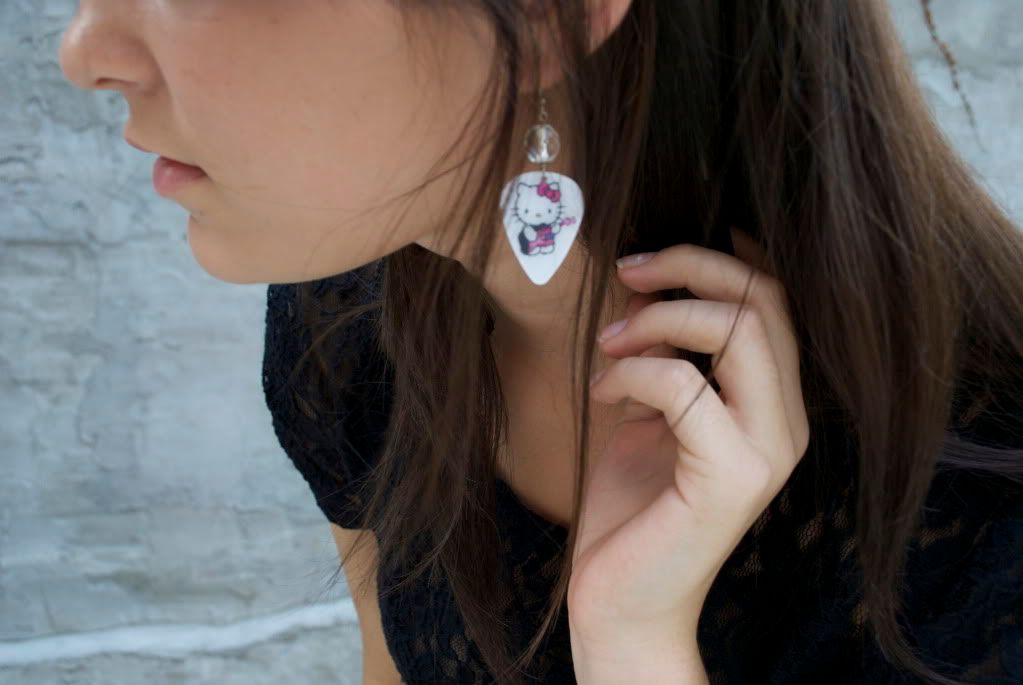 What I'm Wearing:
Black Lace Shirt: Forever 21
High Waisted Jean Shorts: Forever 21
Gold Wrist Cuff: Birthday gift from Lindsey, Forever 21
Hello Kitty Guitar Pick Earrings: Gift from Carey