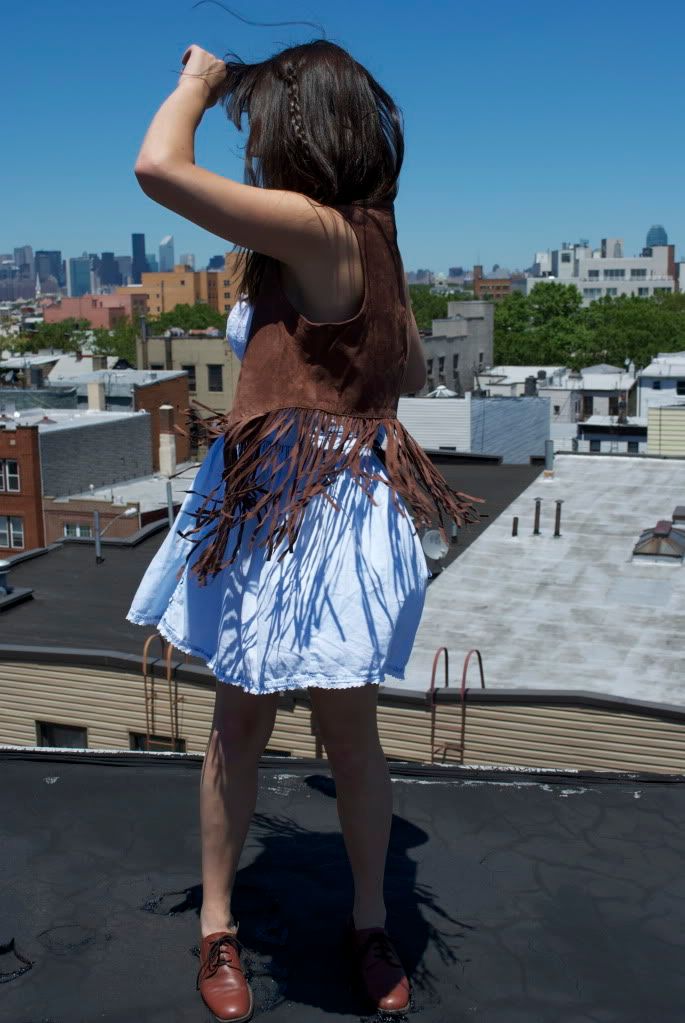 I can't believe three days here are already gone. Everything is just so fast paced I guess. When I woke up this morning I was determined to show you all my new vest that I felt terrible about buying because it's leather. But I was lured in by it's fringe goodness and 70S (my most favorite decade) charm. Also there was Sofia saying, "Just buy it! The cow is already dead!" I've pretty much been wearing the heck out of it. It goes with most anything, and sporting it makes me feel less plain when I throw on a simple dress and good walking shoes. I miss my heels. I may have to invest in a Dr. Scholl's for Her Insole...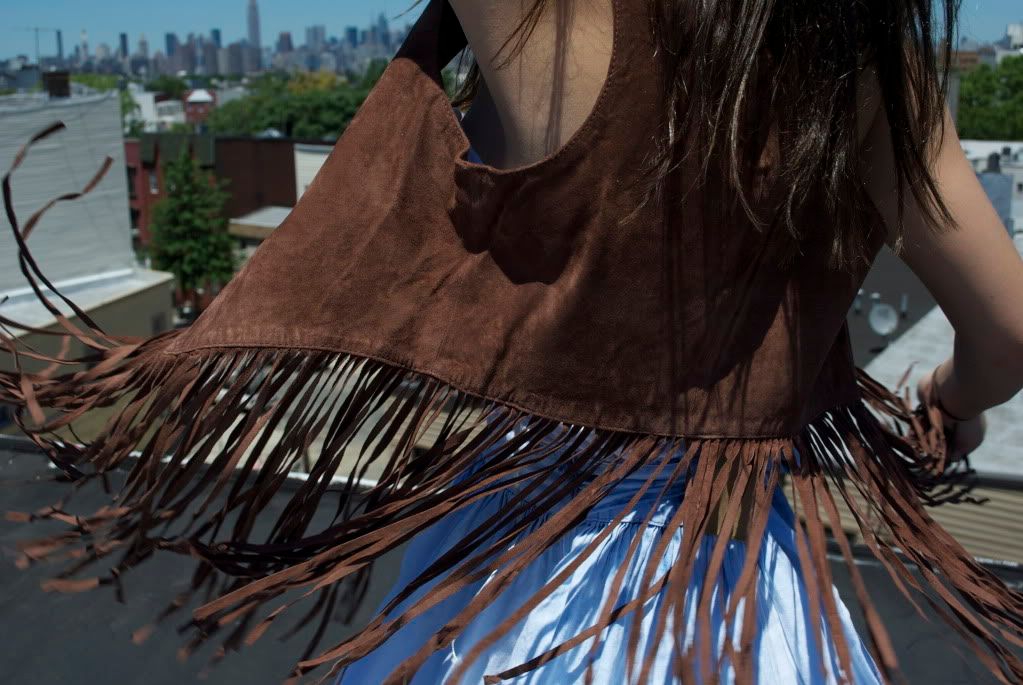 Like I promised, here are some shots from the top of my building. Little do you know that the tar beneath my feet is melting and sticking to my shoes. It's so hot and sunny, and the black tar just slips and slides as soon as you step on it. Jackson and I encountered this problem yesterday when we climbed up, but I wanted to get at least one documented photo session with that killer view...but as much fun as scraping tar off my shoes sounds, I won't be traveling up there anymore. At least not when it's 70+ degrees.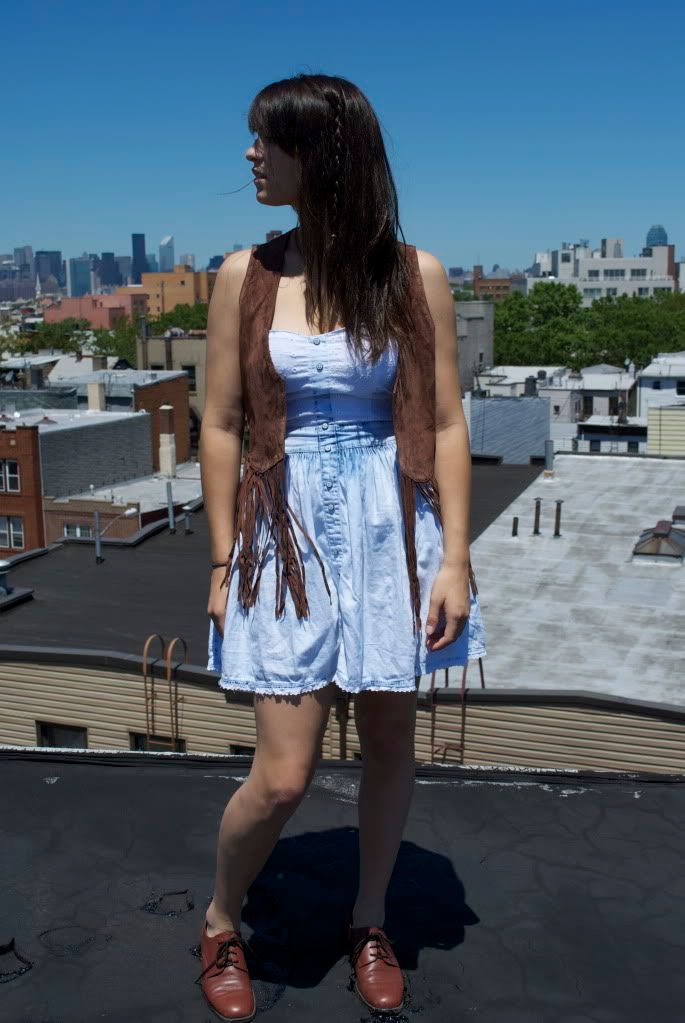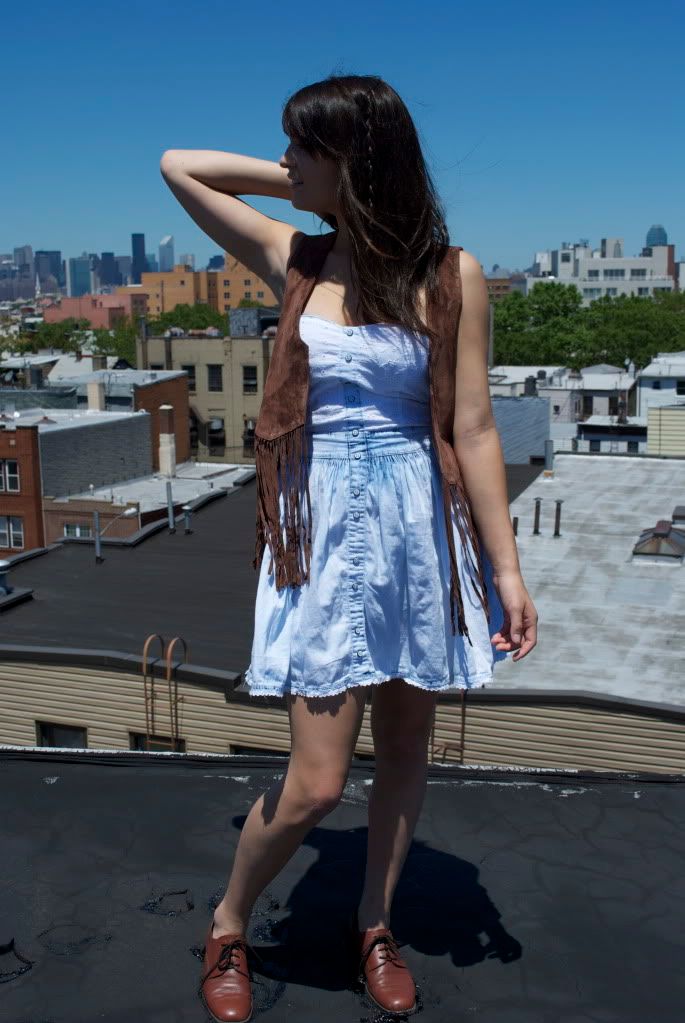 This is the beautiful and most perfect Zara dress I talked about buying (on sale!) yesterday. Sorry about the lack of close ups...but with that messy tar I was just trying to get som basic shots and then get the heck off that roof! Then I met up with Jackson and we headed to the city and I spent to much money on shoes at Urban Outfitters. Then we met up with his brother Taylor, went and saw Cyrus which was incredibly funny! Then I dragged Jackson to the fruit and veggie market so I could pick up some things for dinner, and now I'm home and about ready to pass out.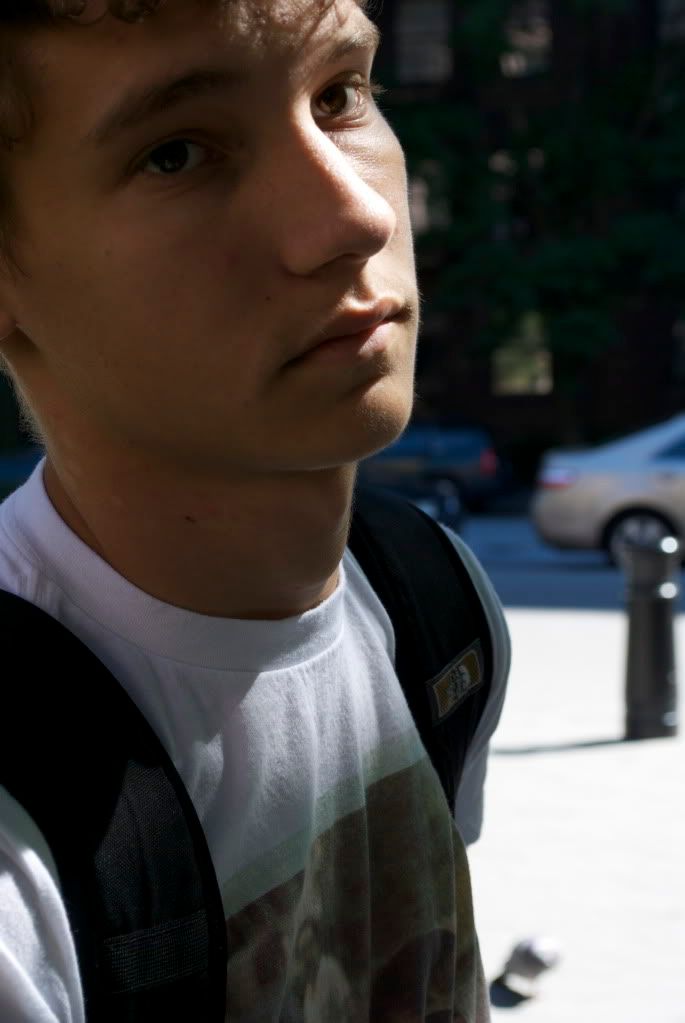 Is everyone ready for the fourth of July? Jackson, his boss Brett, Brett's mother Susan, Brett's father, my roommate Carey and I are all heading out for brunch at New Leaf, then to the free She & Him concert, and maybe some drinks and fireworks (good combination?) afterward. I'm so excited! :D Hope everyone has a great weekend!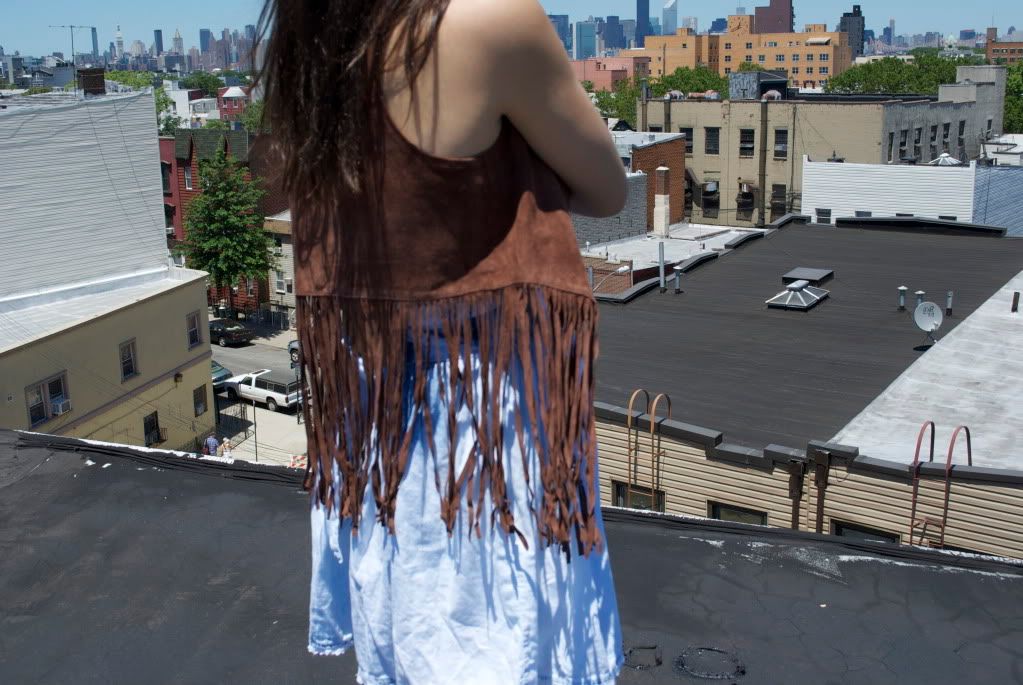 P.S. Just ready in one of Jane's posts that says she is coming up to Tulsa soon...why, the one time I am ever NOT home, does Miss Sea of Shoes decided to come up? Agh.
Also, could you guys

please vote on the shoes if you haven't already? I'm ending the poll on Monday at 12PM Eastern time and right now it's a tie between my two most favorite pairs and picking one of them is really the whole reason I made this poll. Thanksssss. (:
What I'm Wearing:
Faded Denim Dress: Zara
Leather Fringe Vest: Fossil
Old Man Shoes: Goodwill