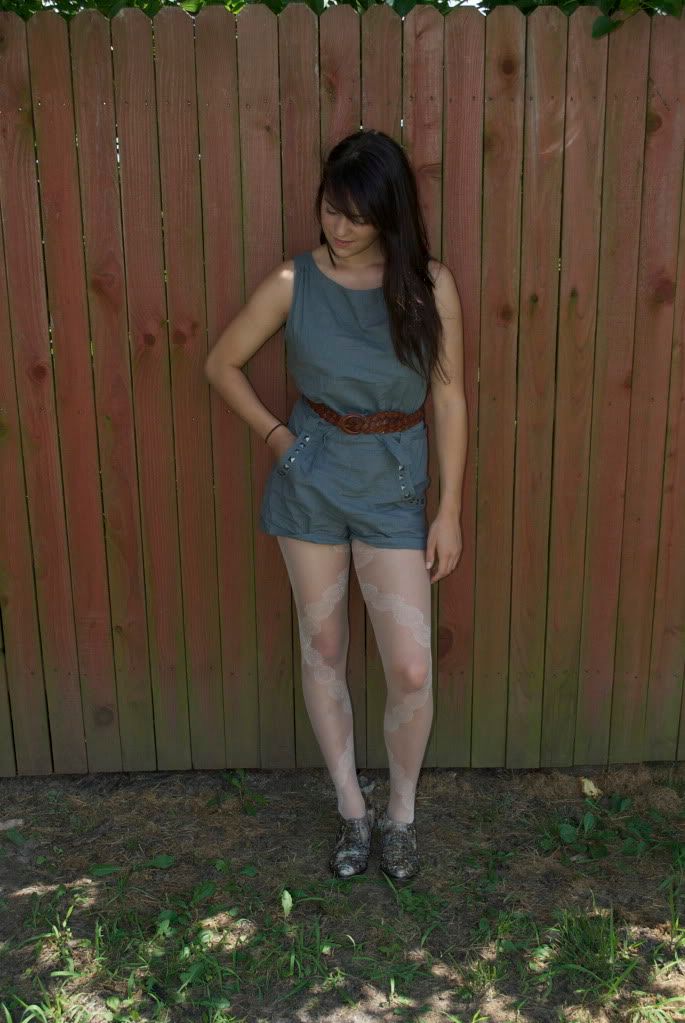 Thanks to everyone who's voting on which Doc Martens I should get....I'm going to keep the poll up for a few more days so you should go pick a pair if you haven't yet! Only two more days until New York, so I'm trying to spend as much time with my friends as I can. Watched funny shows on ABC with Sofia yesterday, then that night I drove twenty minutes to Sapulpa to hang out with the guys. They were house sitting for a couple of people who are all organic. They have a rock climbing wall in the living room, organic vodka (they make that?!?), a salt water pool, chickens, and even a water bed! We stayed up until three in the morning swimming and playing video games and frying pickles with organic wheat pancake mix at one point.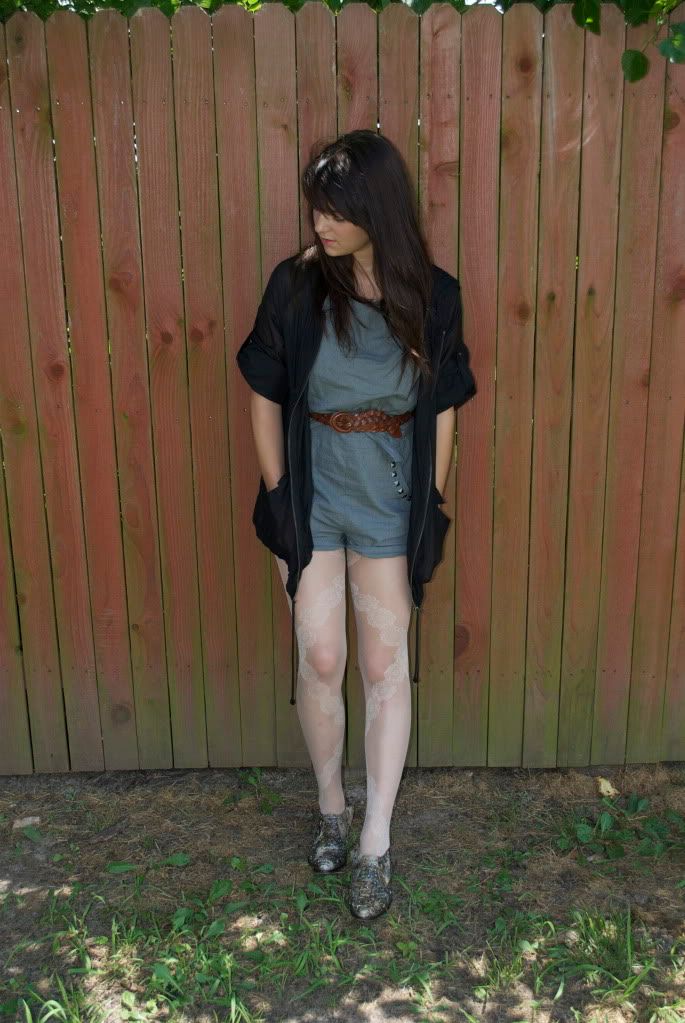 Hope your nights were wonderful as well, and now here is the Miley Cyrus / Max Azria romper I promised...it's a little wrinkled from me being lazy and not hanging it up, but it was still alright for photos. And the black anorak is the very first piece of clothing I've owned from BB Dakota. I've been in love with the cut and detail of Gloria Brandes' designs since I stumbled upon them around three years ago. The brand used to be so small, but now I see her dresses in Vogue spreads and popping up on the pages of Elle.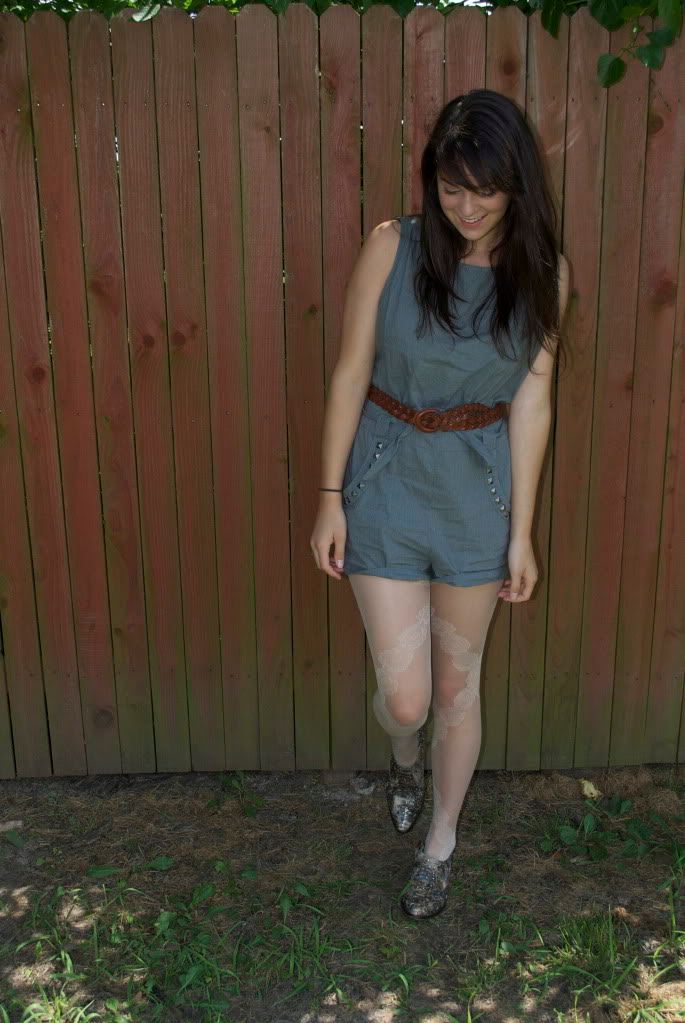 These white lace tights are an indulgence from Urban Outfitters...I wish I would've gotten them in black too, I love the lace design. Worn will my favorite Jimmy Choo for H&M studded alligator shoes...Jackson told me I looked "so metal," hahaha.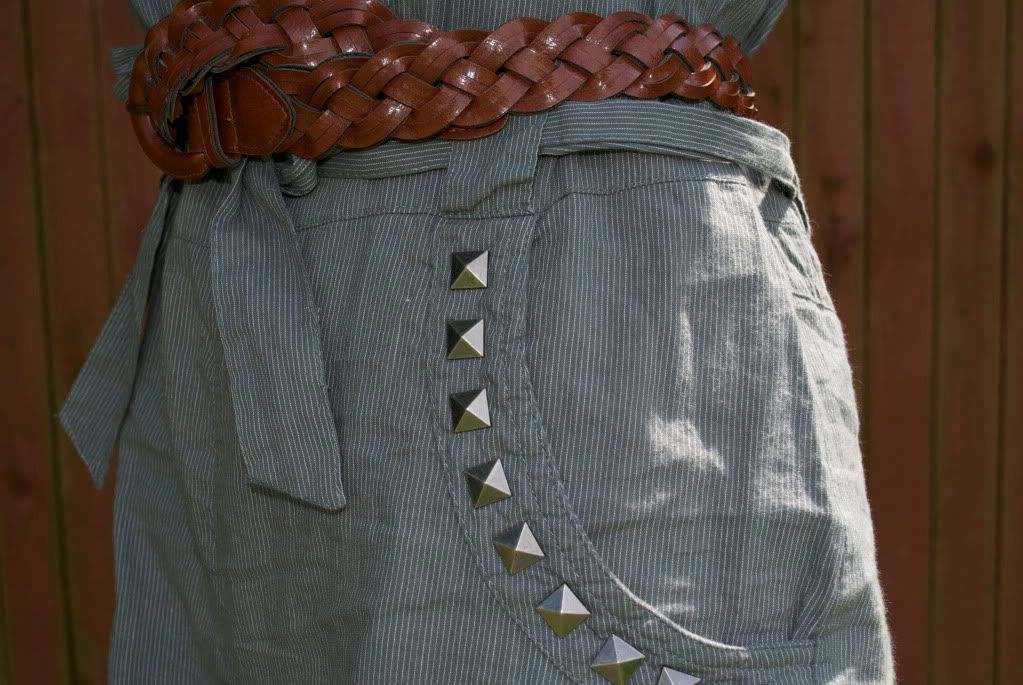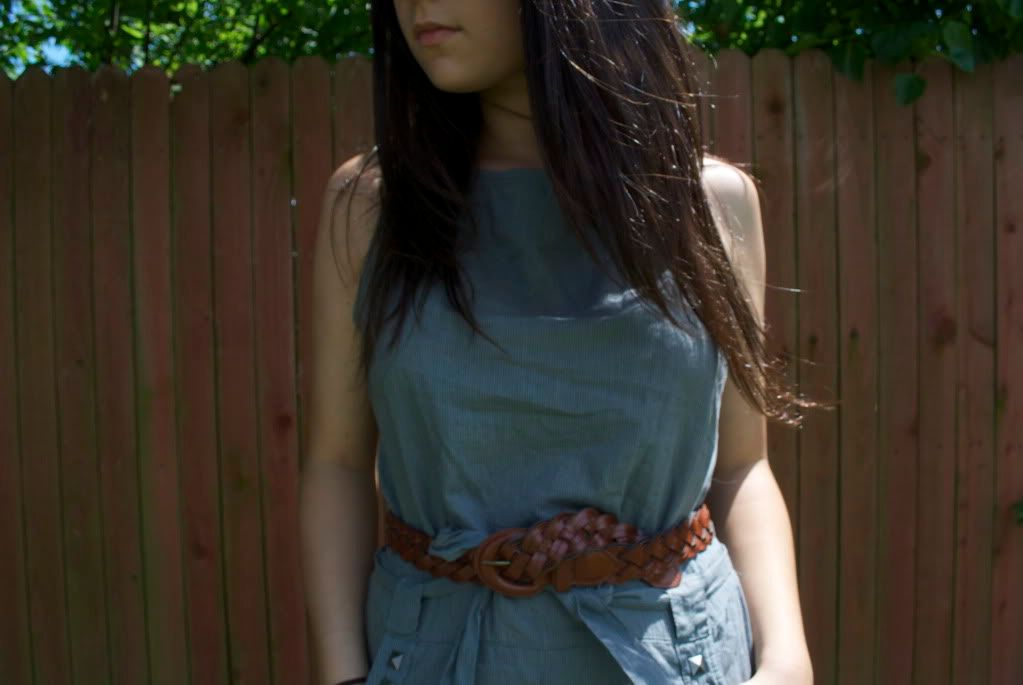 I loved the studded detail on this romper, but I really wanted to add a brown, woven belt to keep the shorts part in place. I feel like shorts on rompers always always ride up on me...that's probably why I rarely find a romper I like! Oooh, almost forgot, I got my car out of the shop yesterday! I missed it, I suppose. I'm attached to my car, and when I saw it I knew it was going to be my car, which sound may silly but it's true. And now I have a shopping date with my friends Sofi and Jordan...time to use that Forever 21 gift card Miss Lindsey got me for my birthday! (: I also need to pack for New York...ugh, it's like impending doom!
What I'm Wearing:
Studded Romper: Miley Cyrus / Max Azria for Wal Mart
White Lace Design Tights: Urban Outfitters
Studded Alligator Shoes: Jimmy Choo for H&M
Brown Woven Belt: Good Will