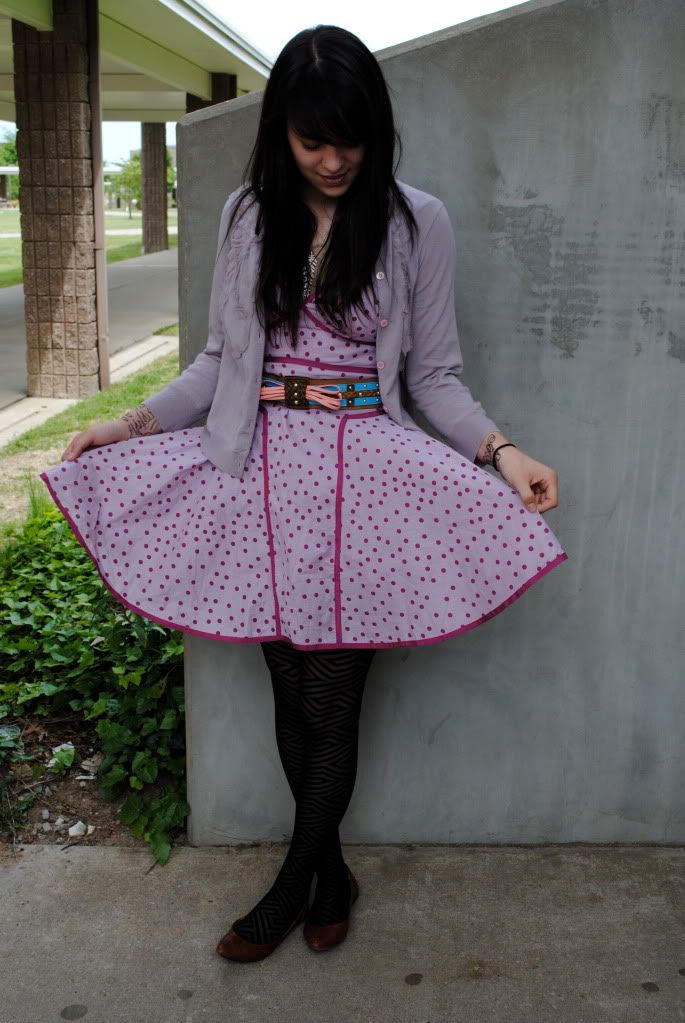 AP test are killllerrr, I have my European History one on Friday and English Language next Wednesday and sorry I've been a recluse but I've been working and studying and working and studying. Summer is so close and I'm so ready for tan skin and getting enough sleep and having enough time. And Of Montreal concert with friends, then camping after, then birthday, then New York. Jejejeje. :D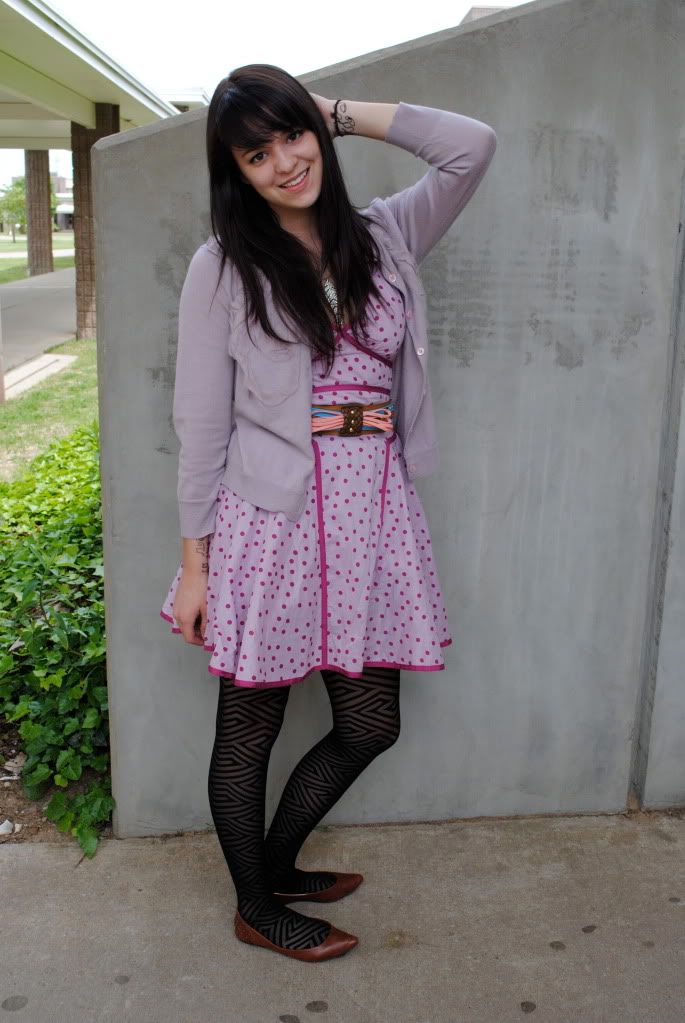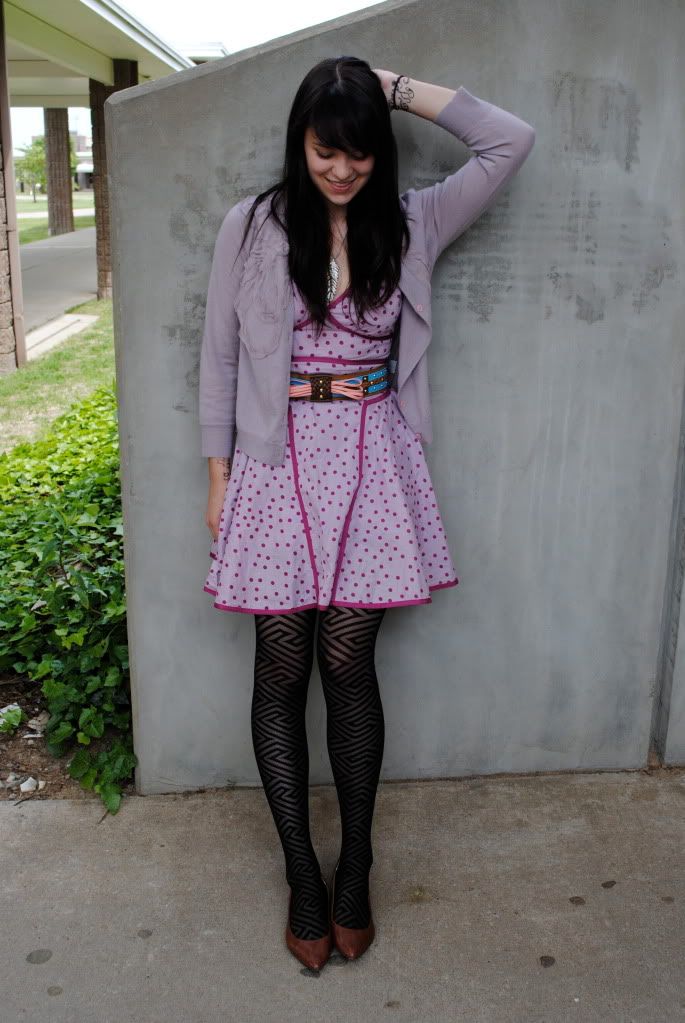 Ohh, Zac Posen for Target! Well...part of me wants to say it did not disappoint and part of me is disappointed. The pieces I got, this dress for example, I'm absolutely in love with. However...I only ended up with three pieces. I need to go to a different Target though, because they were out of my size (and the size below and above mine...) in most of the things I wanted. I'm so glad I got away with this sweet little tea dress though. The cut reminds me of something from the 50S, and I think Katy Perry would love this dress. The color seemed so unappealing on the hanger, but I ended up finding it subtly bold, and the length is just so perfect. My first true summer dress for the upcoming hot June days.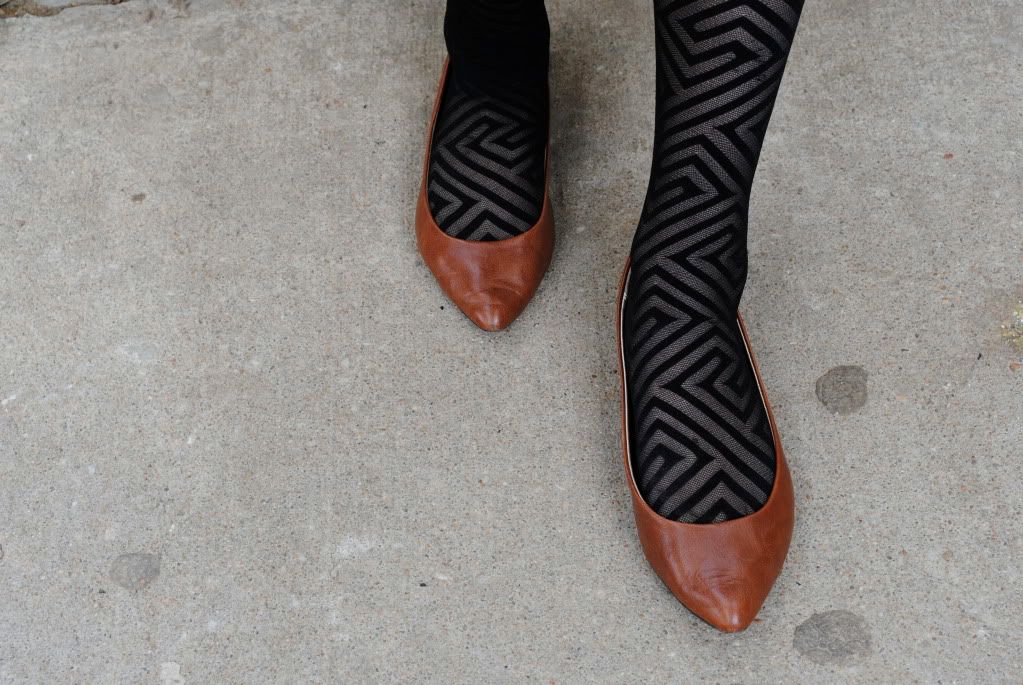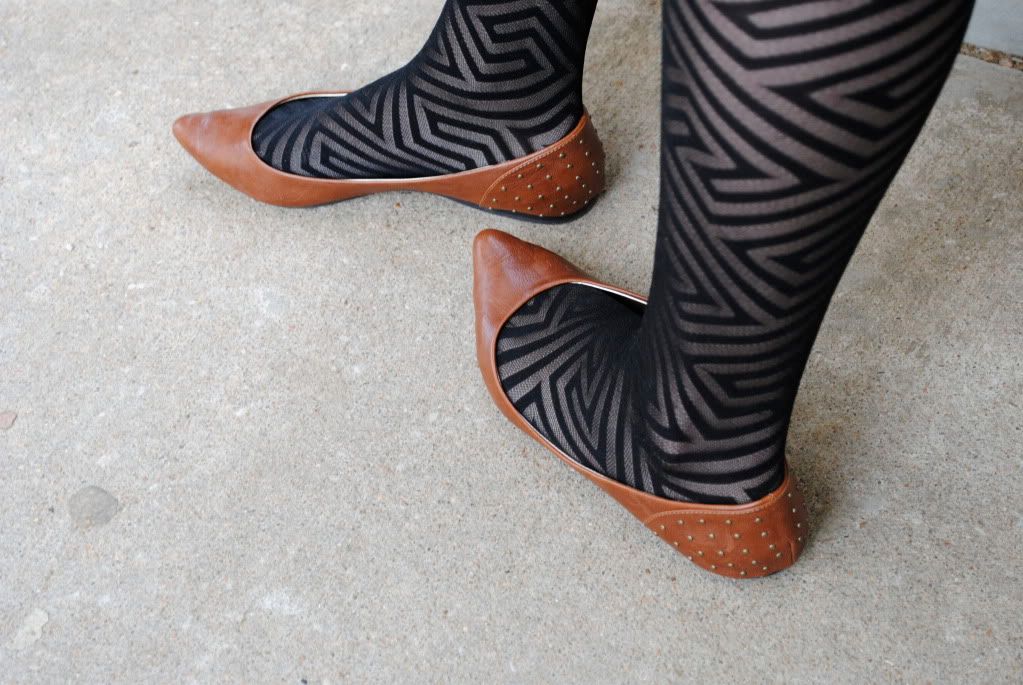 I was going to wear this dress with some new wedges I got, but honestly I've never really liked wedges, and the ones I do like end up looking out of place on me. And when I tried on mine in the morning I just felt silly and so I changed to my other new shoes, these flats in the perfect honey brown color. The metallic detail and pointed toe aren't something I usually go for (okay, I'm lying about the metallic detail part), but the color got me. They just seem so versatile, and have yet to prove them selves anything but. And some patterned tights I have been keeping back in favor of my dot tights. But since my dot tights are already snagged and ripped from constant wear, I switched to these.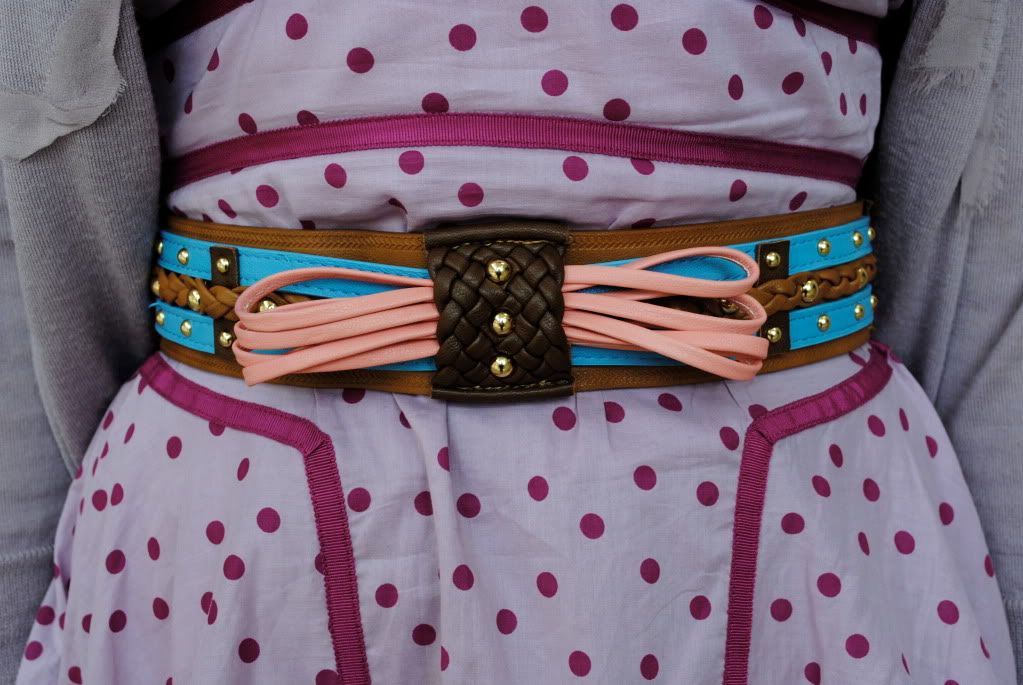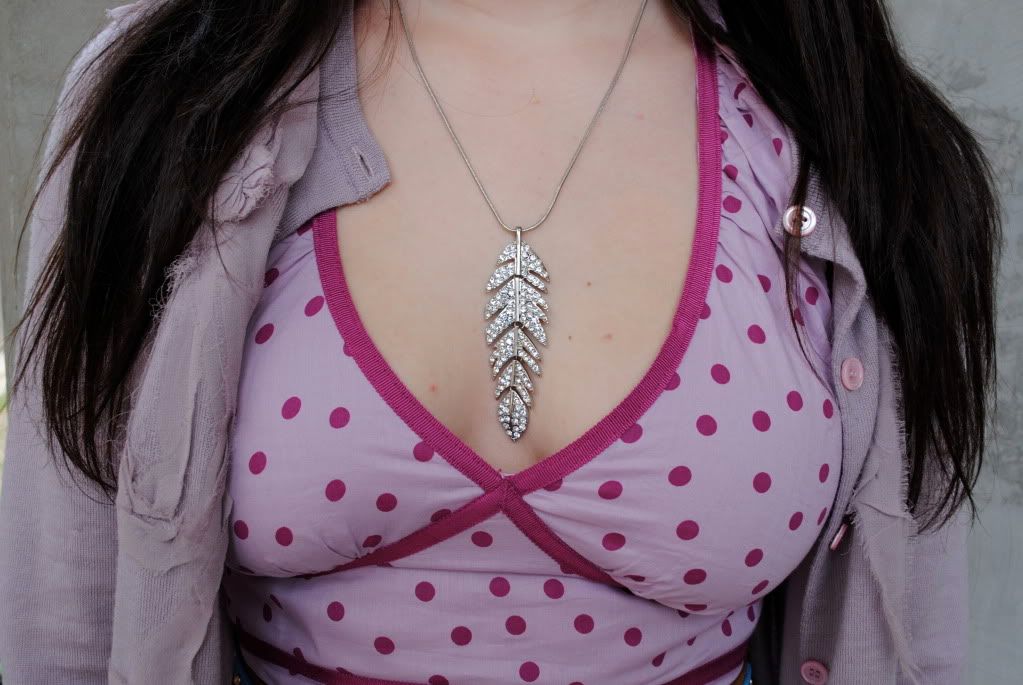 This belt, another Zac Posen for Target grab. It's probably the most beautiful belt I've ever seen, and I'm going back for the black one soon. I need to buy another pair of dot tights anyways. And my favorite necklace right now, a pieced feather.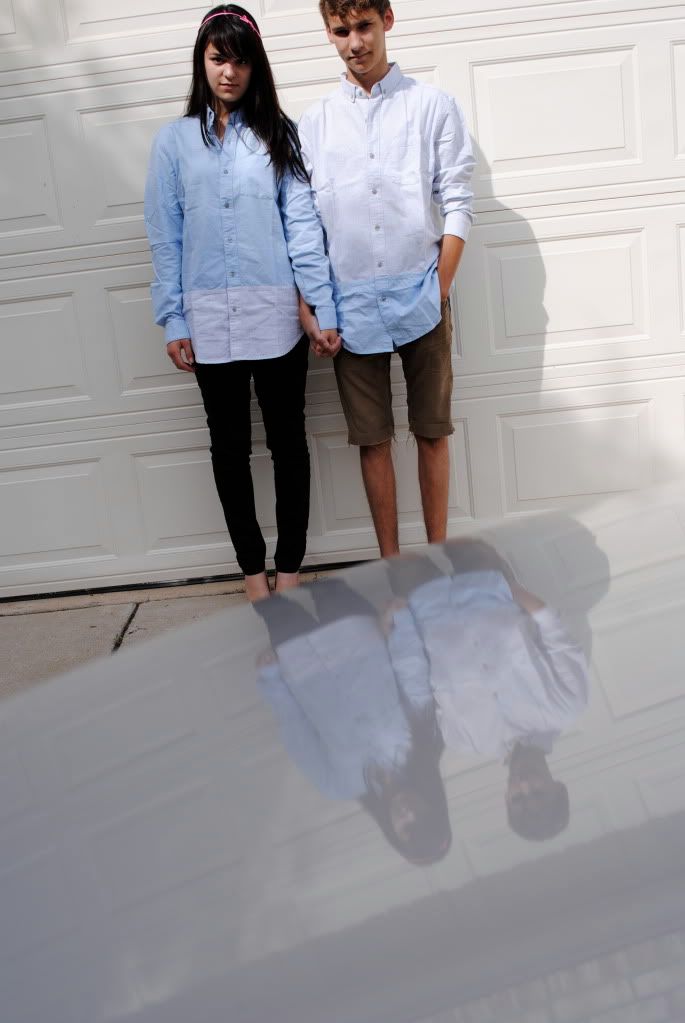 When I got the email from Urban Outfitters with this picture, I got a good laugh at the model's expressions, but I still generally like the button down. So when Jackson needed new clothes and was picking some out, I suggested this one and some way or another we ended up getting one for me too mostly so we could just imitate this picture. Ours isn't nearly as level and well lit. We're gay. Jackson and I spent this afternoon together. We went and saw Greenberg, which I actually liked even though Ben Stiller was in it. Not really a Stiller fan...but it was good. I won a t-shirt from the theater with a quote from the movie on it, and it's a 2 XL, so only about five sizes too large...it's good to sleep in though. Then we got delicious Mongolian stir fry and I'm mailing in my Pratt tuition money tomorrow, so I'm going for sure for sure for sure. I'm so excited. It needs to be July, now!
What I'm Wearing:
Magenta Polka Dot Dress: Zac Posen for Target
Mauve Lace Cardigan: J. Crew
Pink, Aqua, & Brown Belt: Zac Posen for Target
Black Patterned Tights: Target
Caramel Pointed Flats: Target
Silver Pieced Feather Necklace: Forever 21