Long time, no see! School is finally overrrr. (: I got an 86% on my Pre-Calculus final so all the studying was worth it. And now I get to enjoy summer. Sleeping in and cooking and being tan. Only a month and six days until New York! I am so excited. And guess what I am doing on the Fourth of July?

Seeing a free She & Him concert on the beach with my boyfriend.

I don't think I could ask for a more perfect Independence Day, and Zooey Deschanel is going to be so wonderful I know it. She's my style crush + my boyfriend's celebrity crush.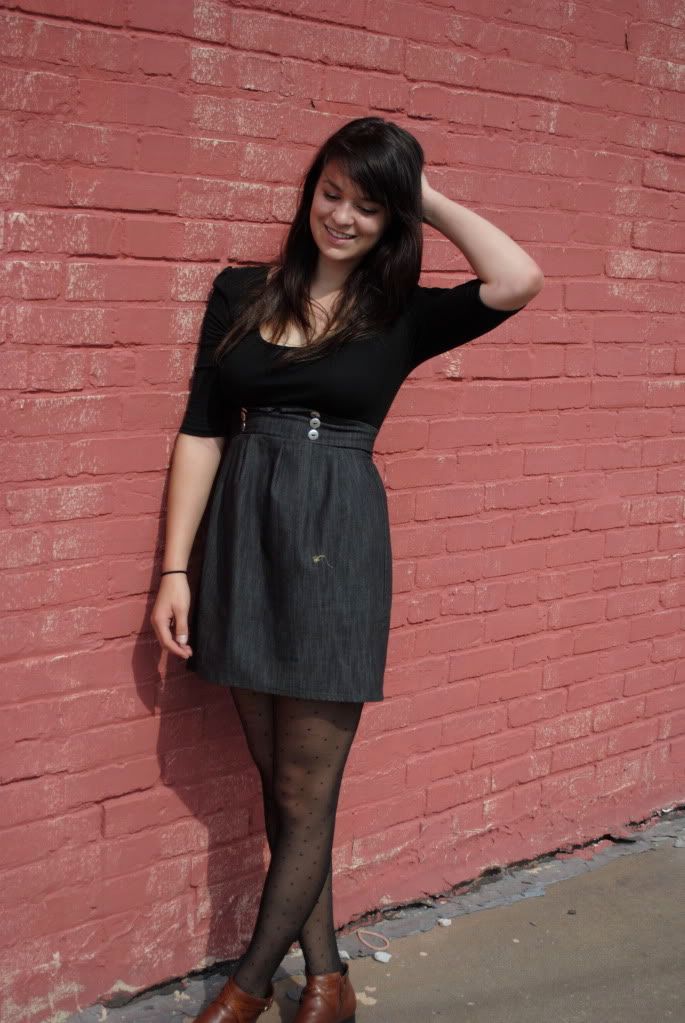 Today was really the first day of my summer because I'm working A LOT this month and June. Not being at work for the entire month of July, I need to save more $$$. But today I slept in until ten, hit the gym for the first time in way too long, cooked a veggie and rice mix, and went downtown with friends to horse around. I harassed Cayla into taking my photos for me today. I was really hot. Can you tell? Ignore that small yellow piece of thread on my dress, but do look at my most favorite new boots I got at Goodwill.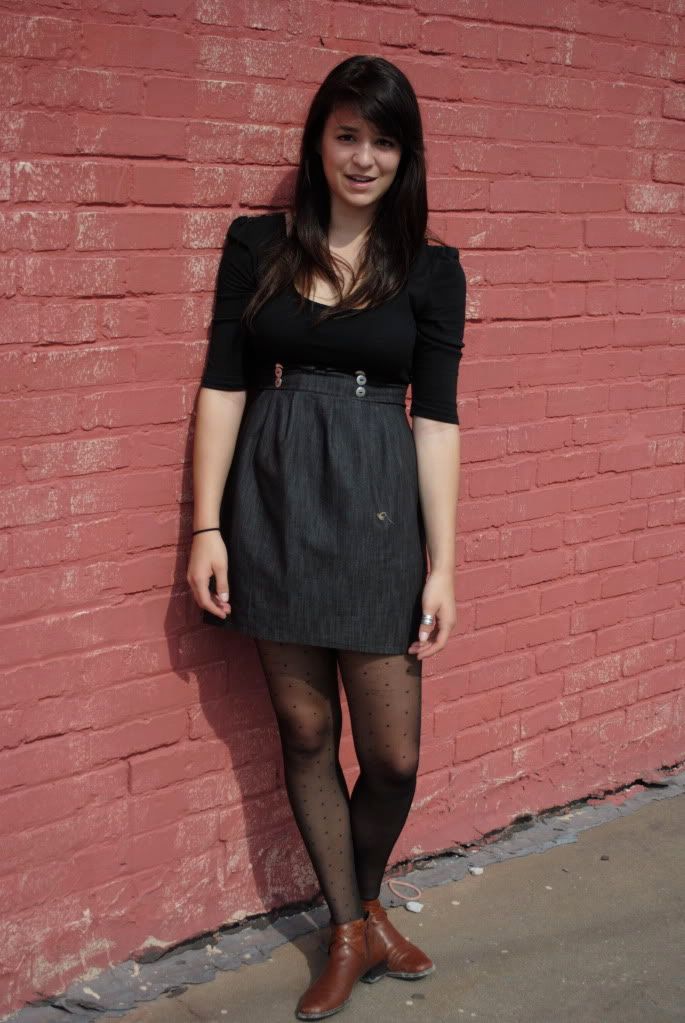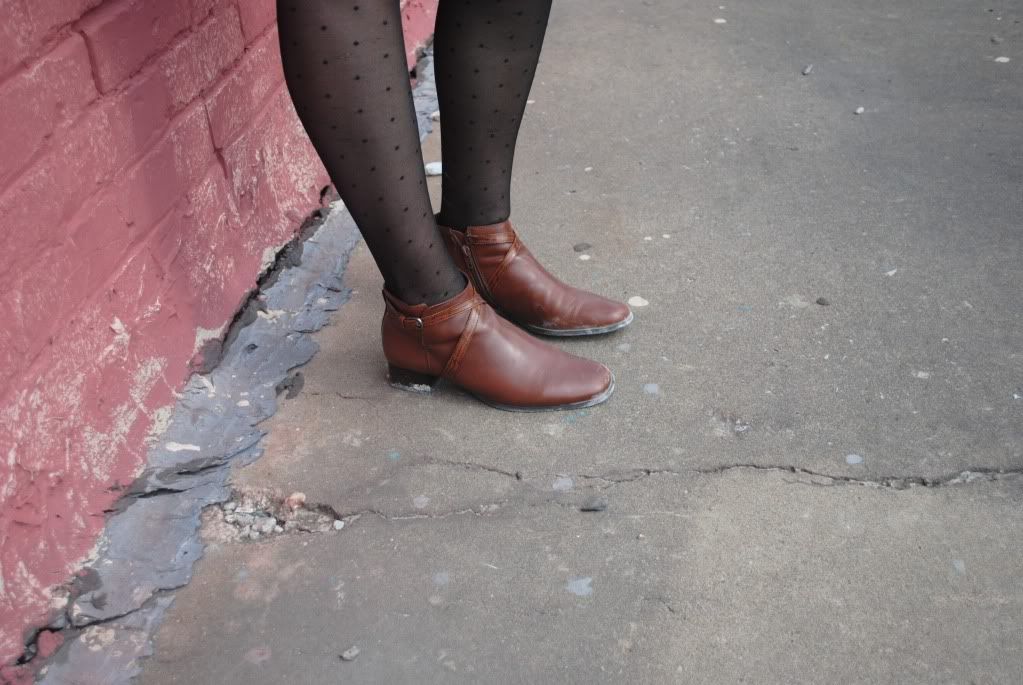 Cayla, Katy, Sarah, Justin and I climbed eight stories in a parking garage and climbed over a gap onto the fire escape stairs in order to sneak into the Tulsa Club, an abandoned building that used to be home to a hotel / club type-thing in '94. There was broken glass and scattered employee uniforms (of which I took two...don't worry I'm washing them twice!), old papers and moldy chairs. Katy asked if she had fulfilled one of my fantasies by taking me there...to which I truthfully said yes! I've always wanted to explore an old abandoned building, especially after seeing the wonderful ones that Jen from Sally Jane Vintage always seems to stumble upon. Here are some photos to enjoy.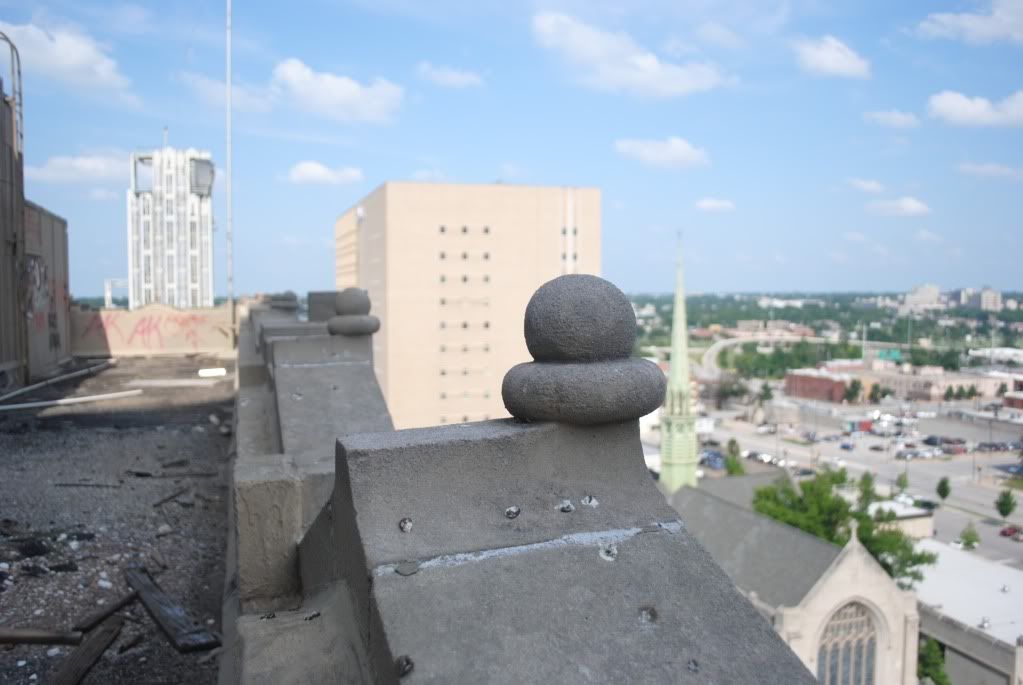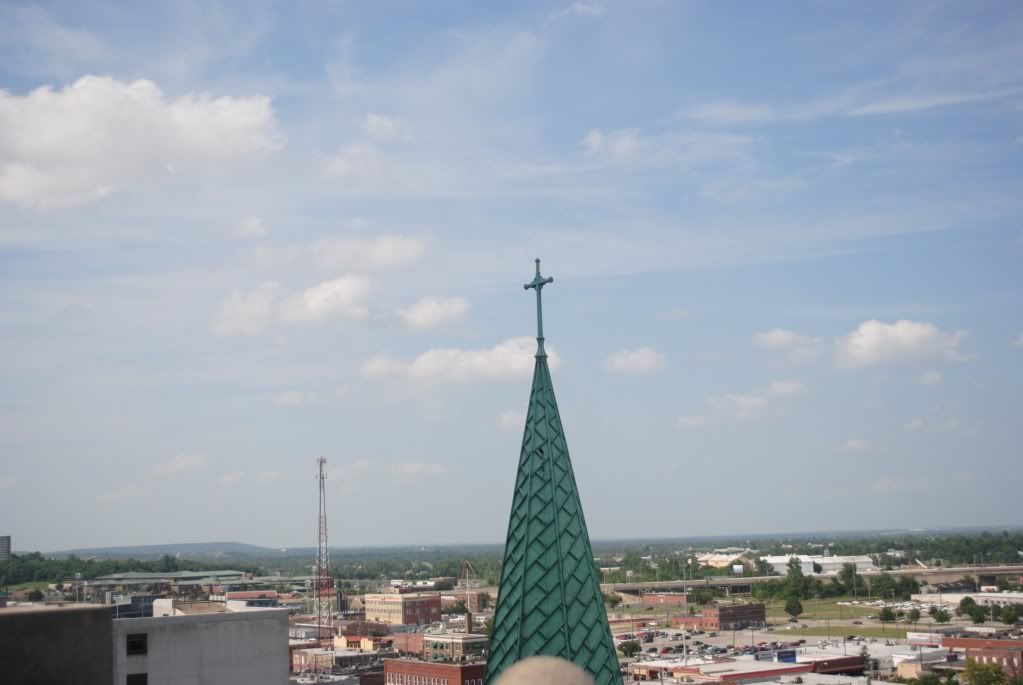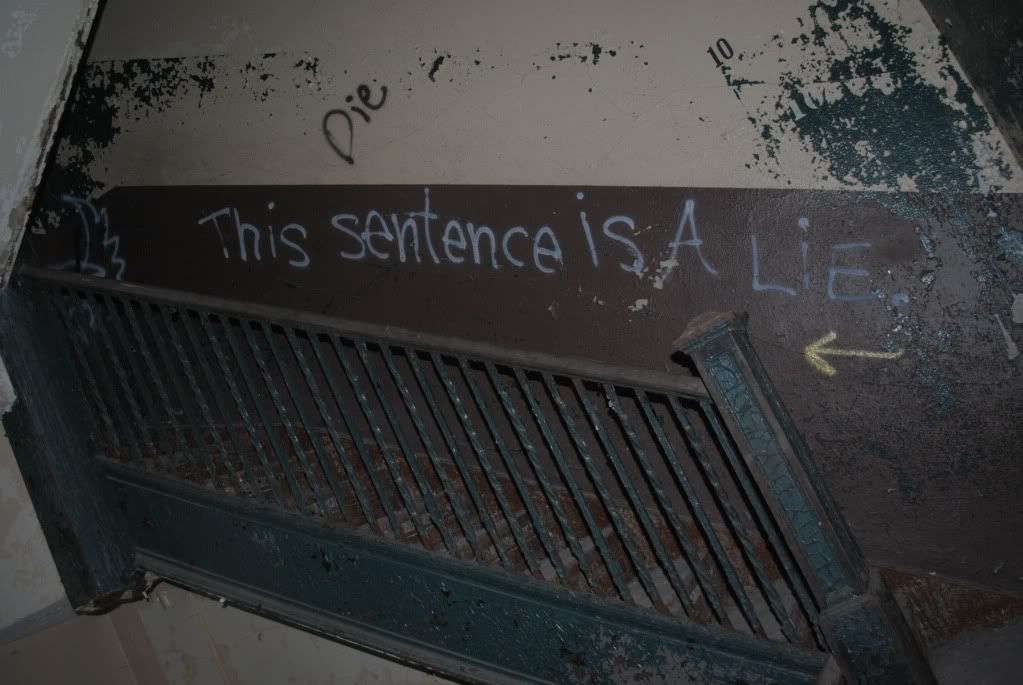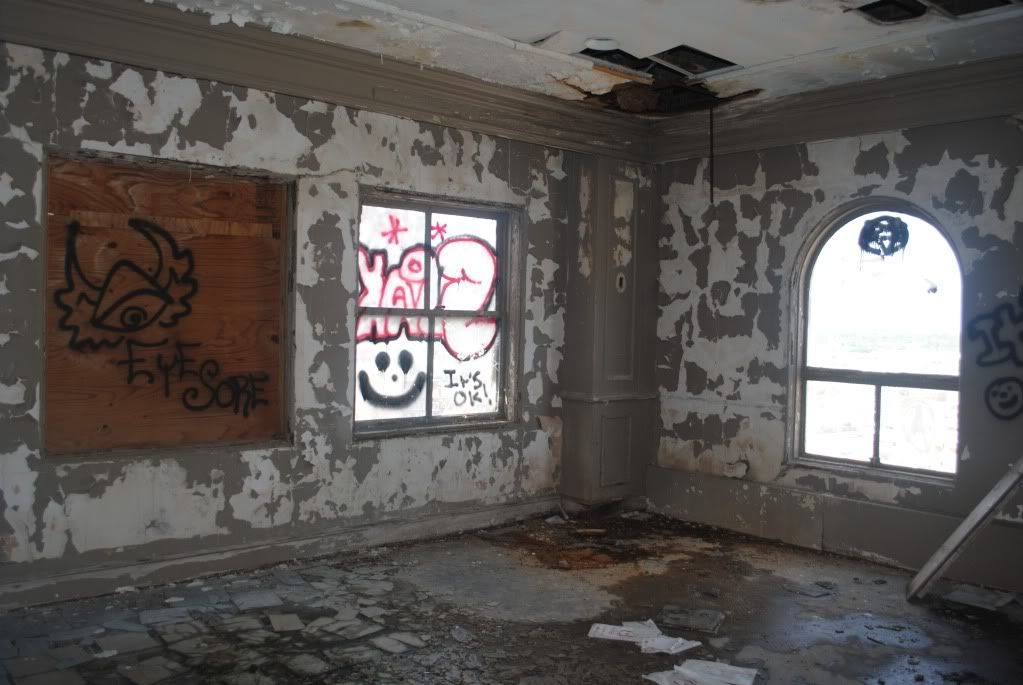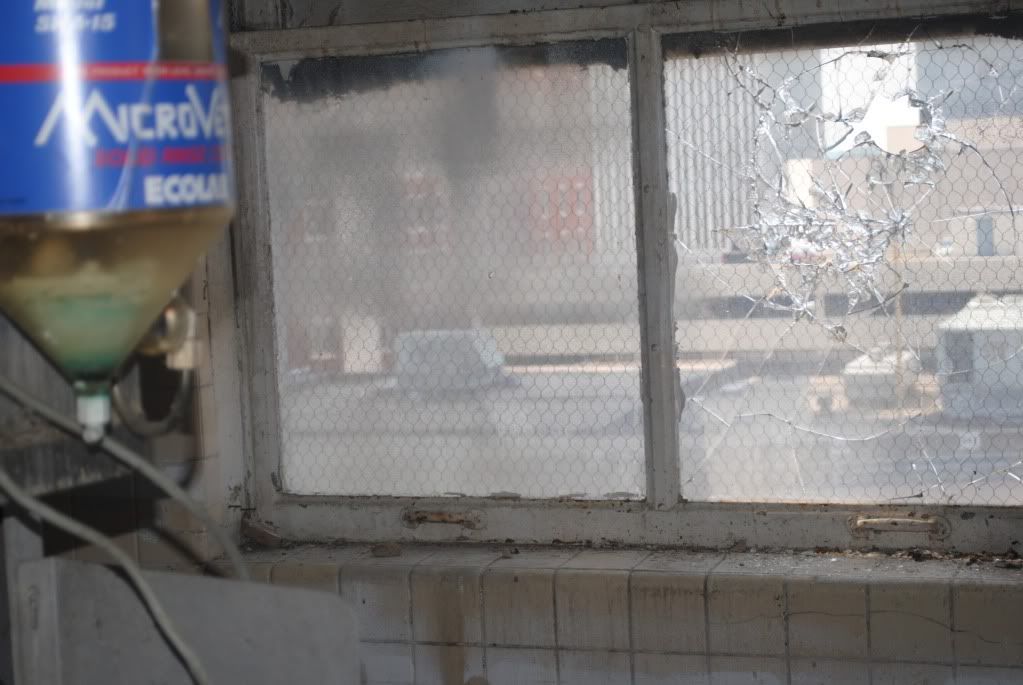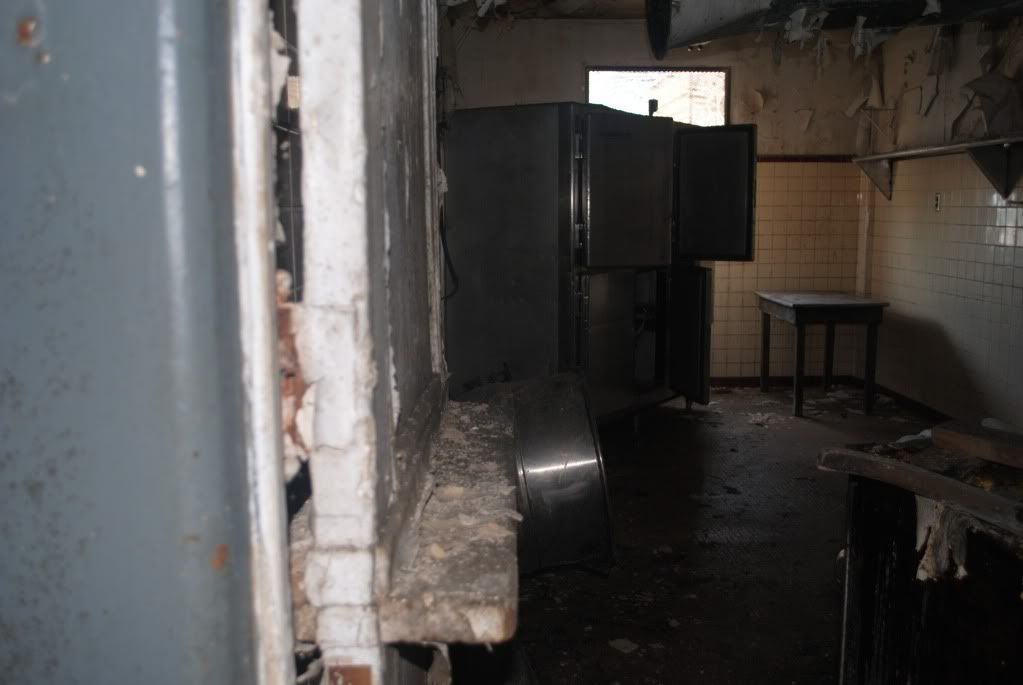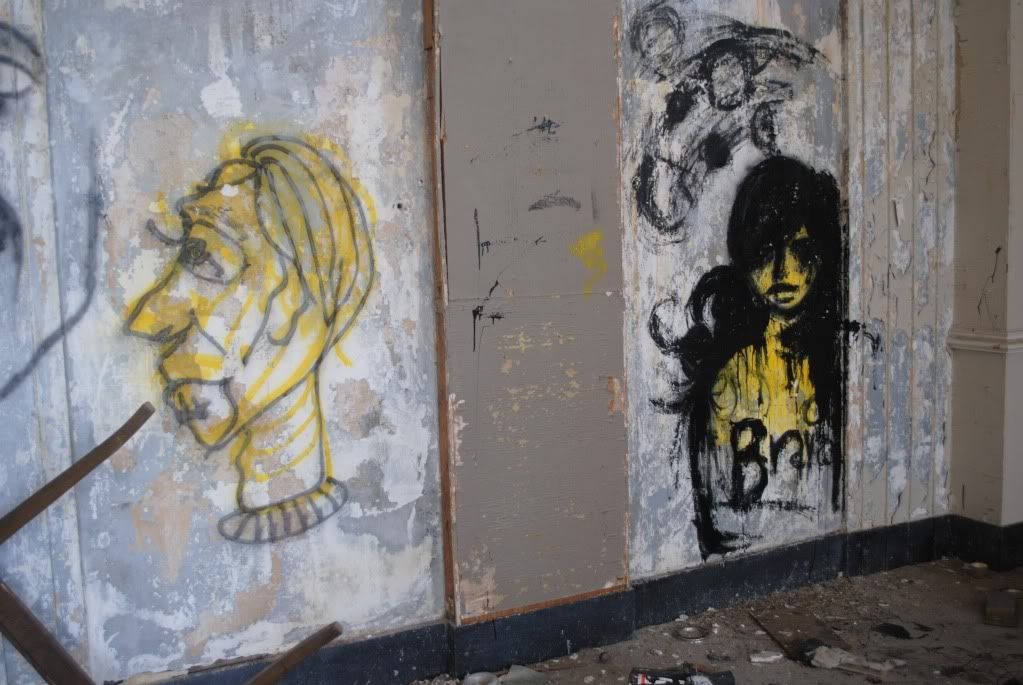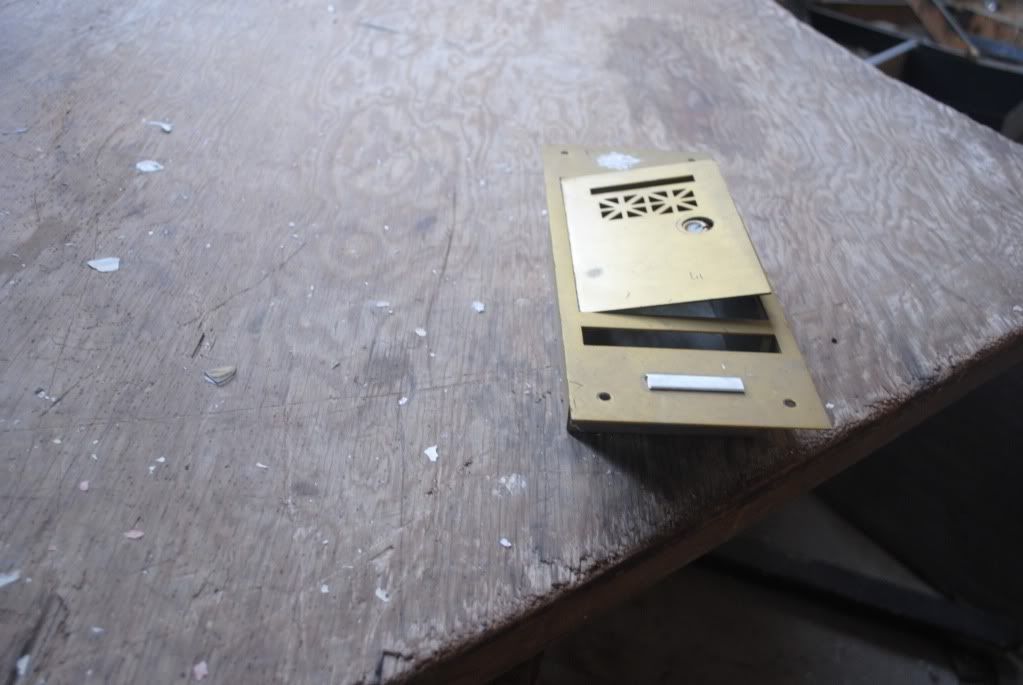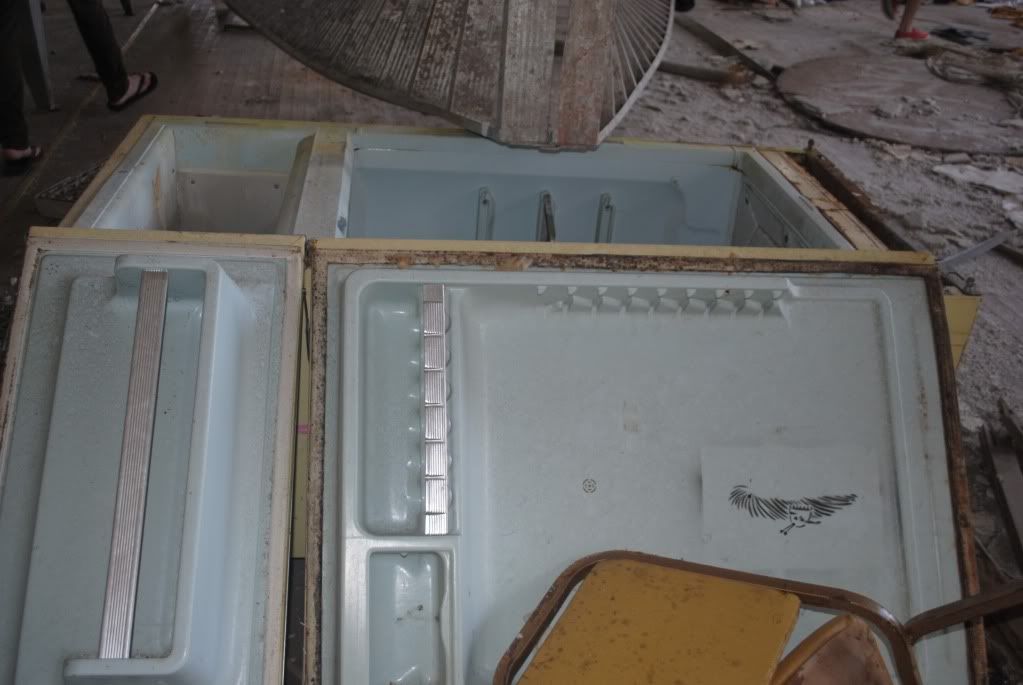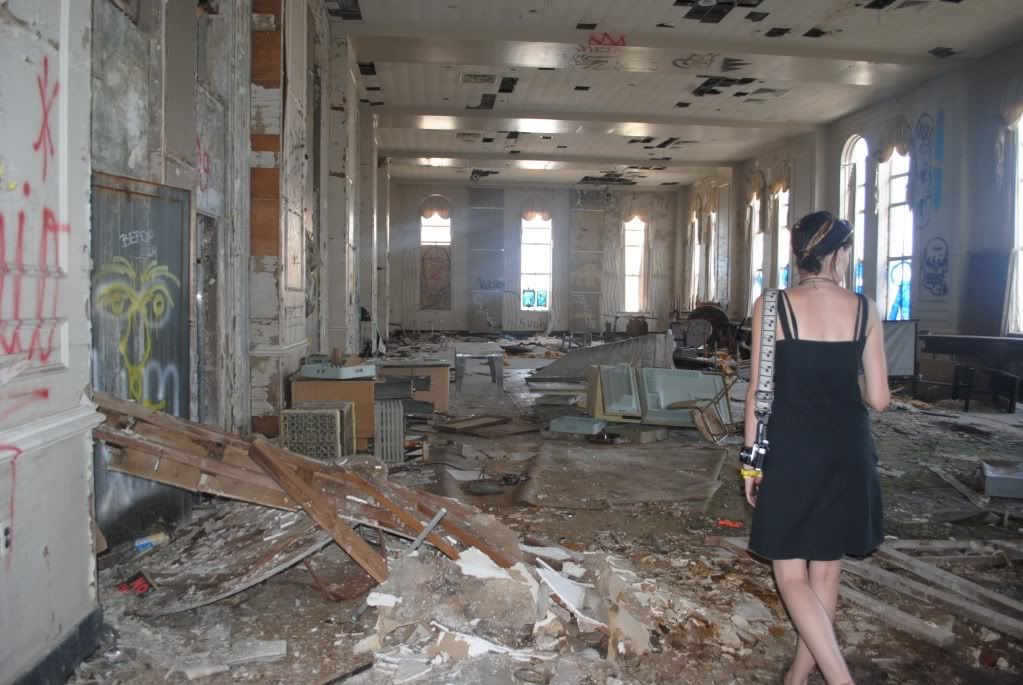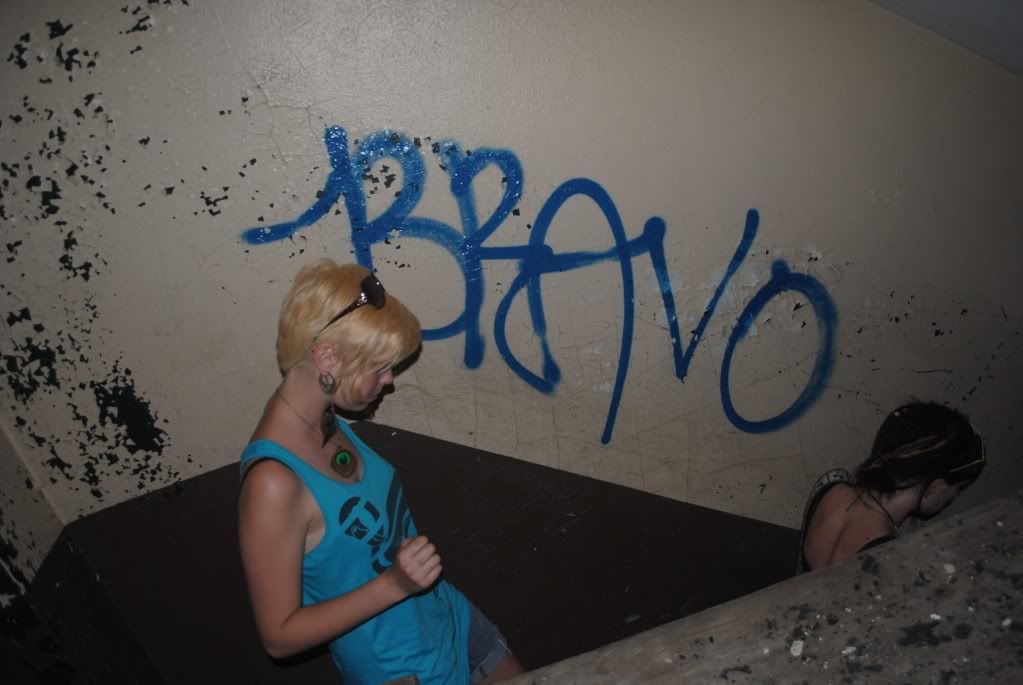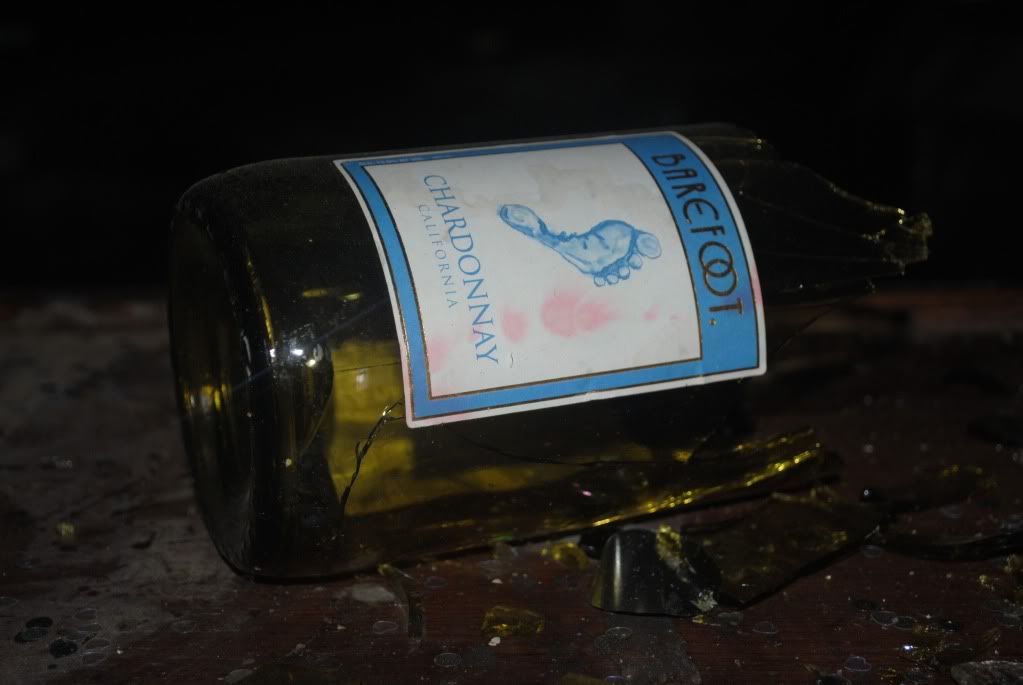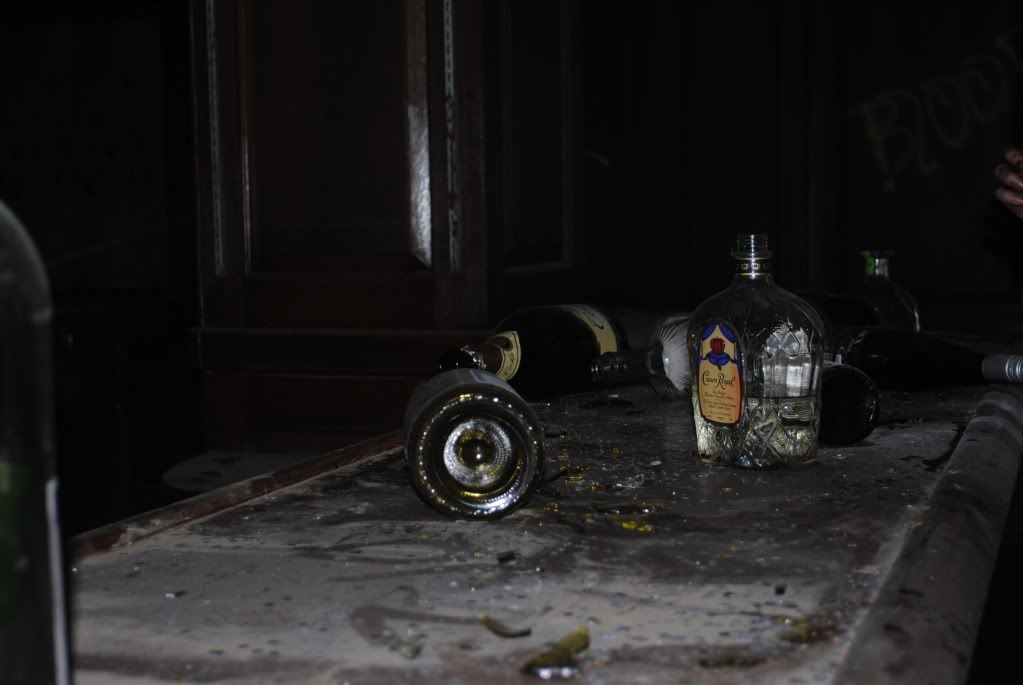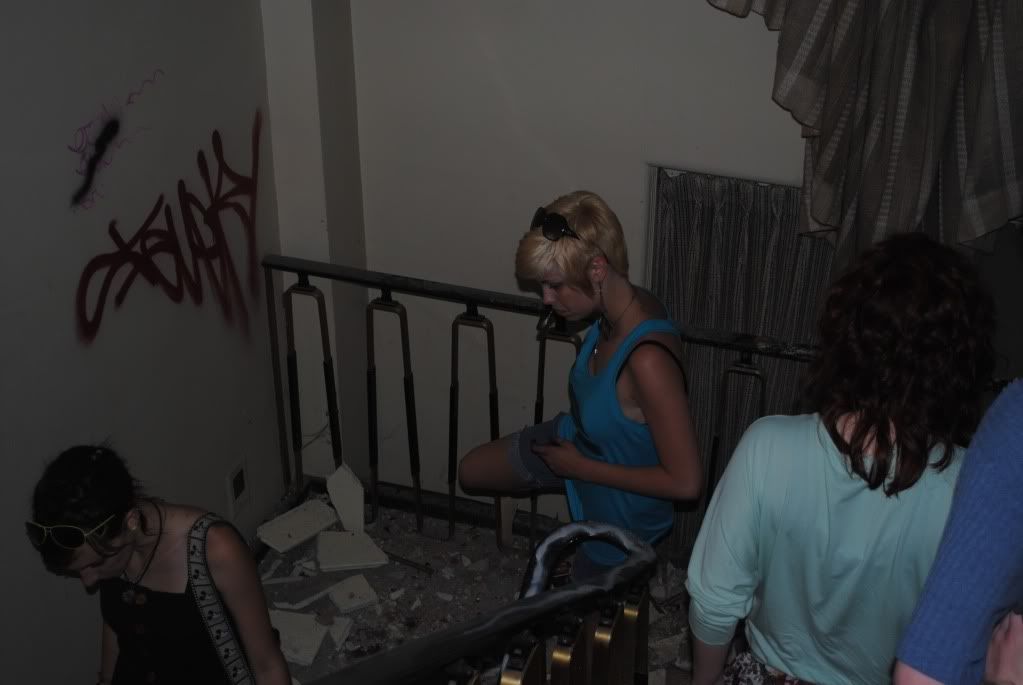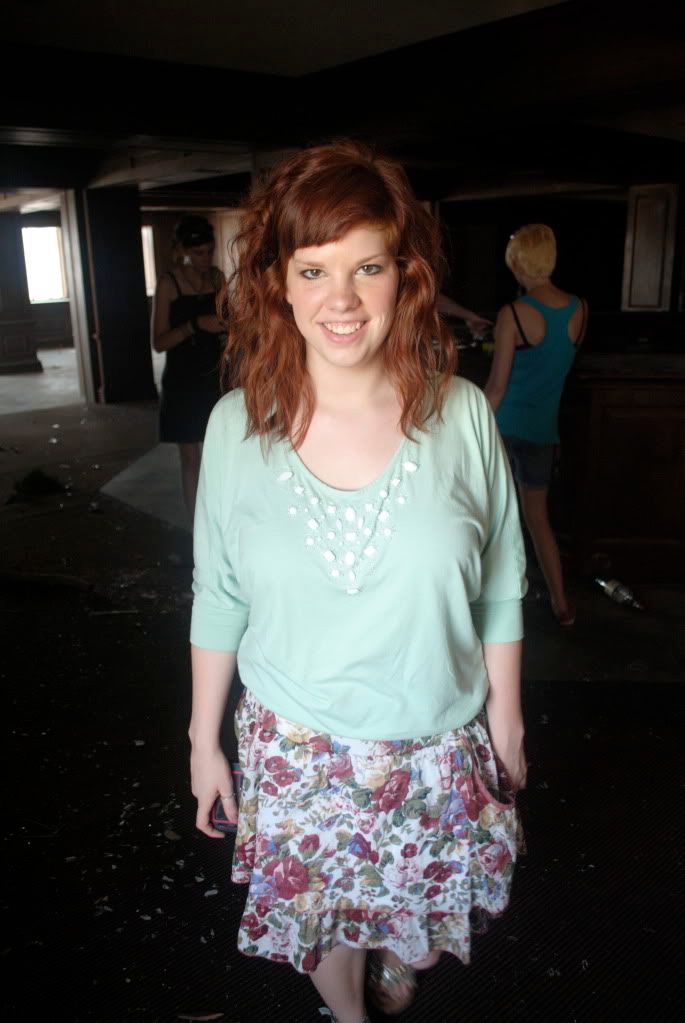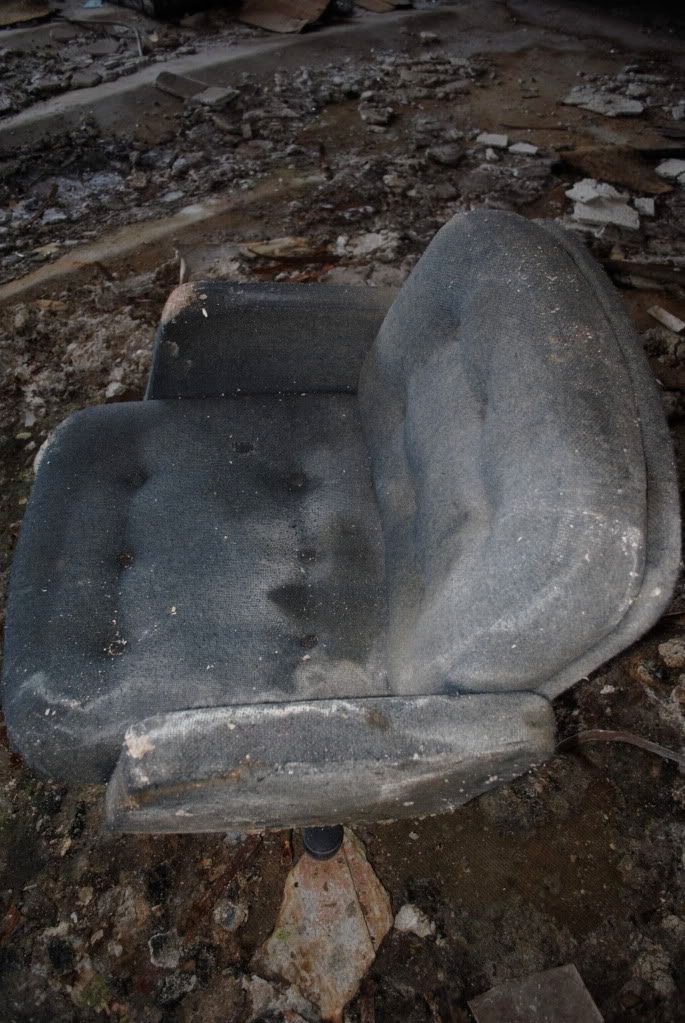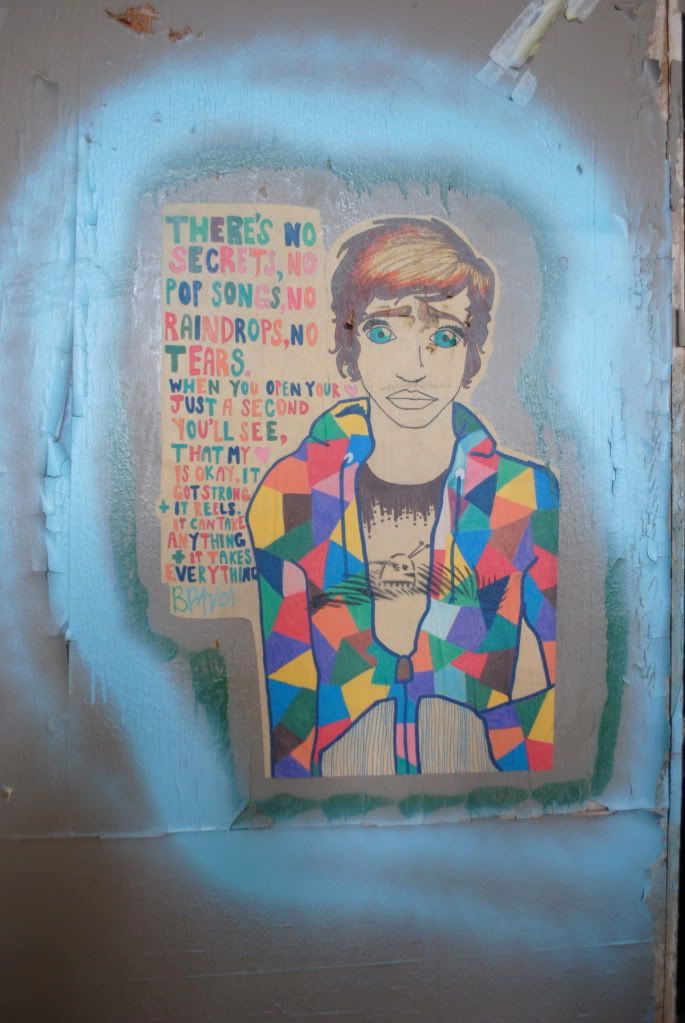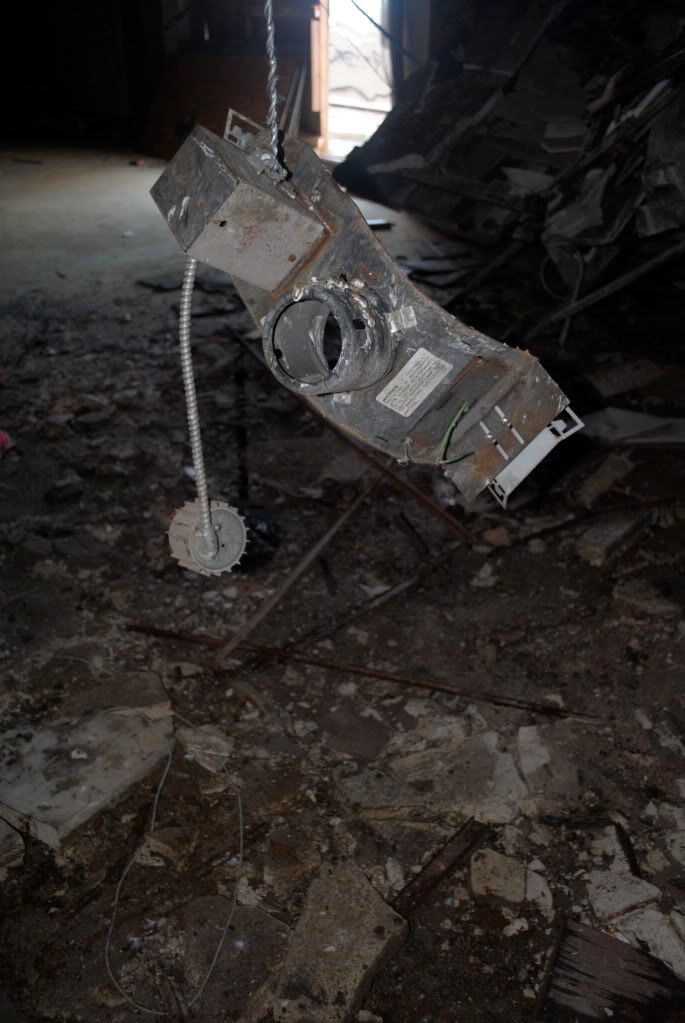 I may force some other friends back there with me, because it was loads of fun and there's so many rooms to see. It stretches out over several stories and I could get lost in there. A bit creepy though...and dangerous! Sarah cut her foot on some glass and had a nasty, bleeding cut. Plus the entire time Cayla and I thought we were going to run into a crazy homeless person. And it was so so hot in there. No air, but still worth it. It's time for me to get ready for my friend Callie's birthday party we're having at my house tonight. Now I hope you have a happy Monday! :D
What I'm Wearing:
Black & Grey Dress: Target
Brown Heeled Boots: Goodwill