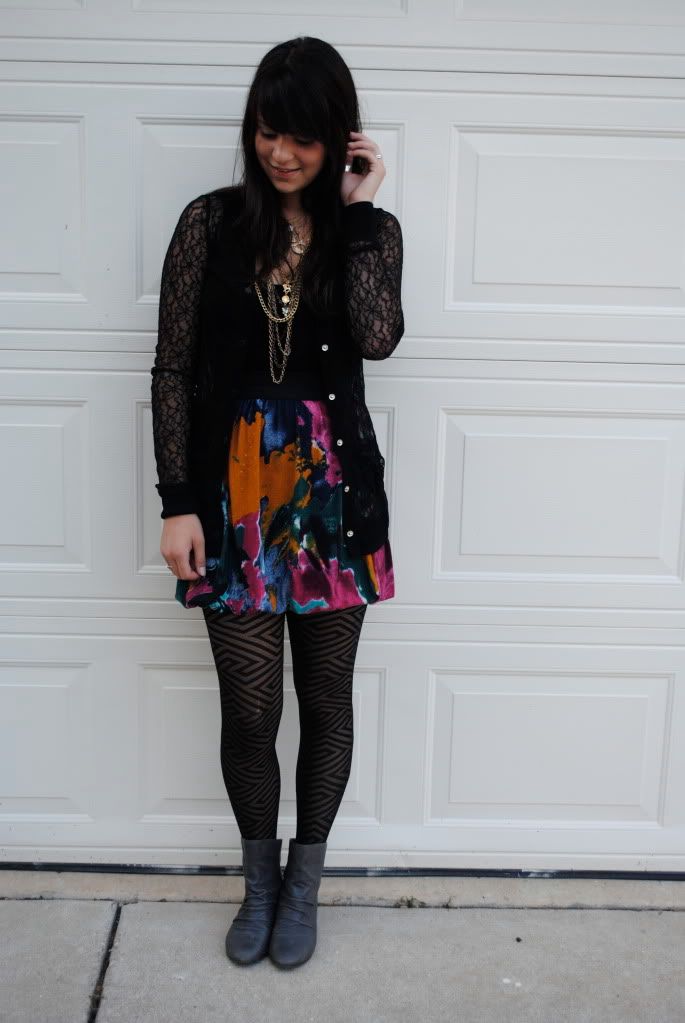 Oooh, tonight was the Of Montreal concert and it blew my mind. The visuals and acts and music and everything was just so perfect. They even were blowing feathers into the crowd at one point! I went with boyfriend Jackson and my friend Sofi. I danced a lot, but Jackson likes to think he out danced me...not a chance! They played my favorite song which I've got linked on here for you to take a listen, and it was probably the best show I've ever been too. I wore tights instead of jeans because I wanted to be able to dance and I didn't want to get really hot. Plus some layered gold jewelry, a nod to Gemma of
Fade to Black's
most perfect jewelry mixology. When I woke up this morning my left eye was swollen shut! It was so strange, not bruised or blackened or anything. Sofi and I figure it happened like this: Last night when we were all laying out on my trampoline at Callie's birthday party, we decided to head inside because we were getting eaten alive by mosquitos! Since my eye was only swollen and didn't hurt at all, and was not black or blue, we decided a mosquito must have given me a bite close to my eyelid. I iced it though and kind Sofia went out and bought me Benadryl in the morning, so it was all healed in time for the show tonight. And now concert photos!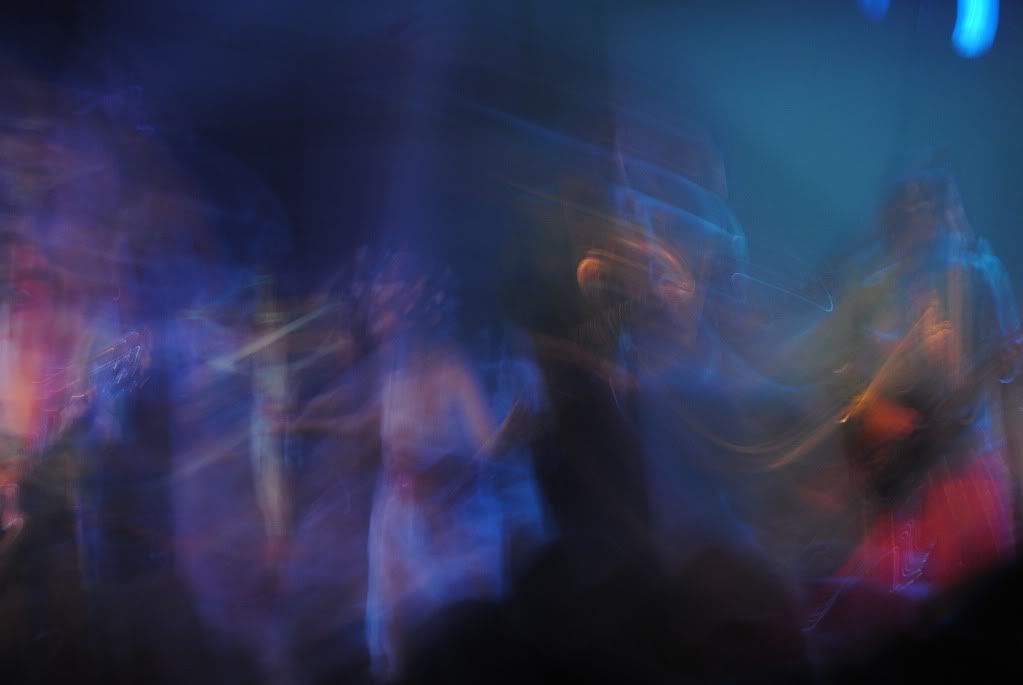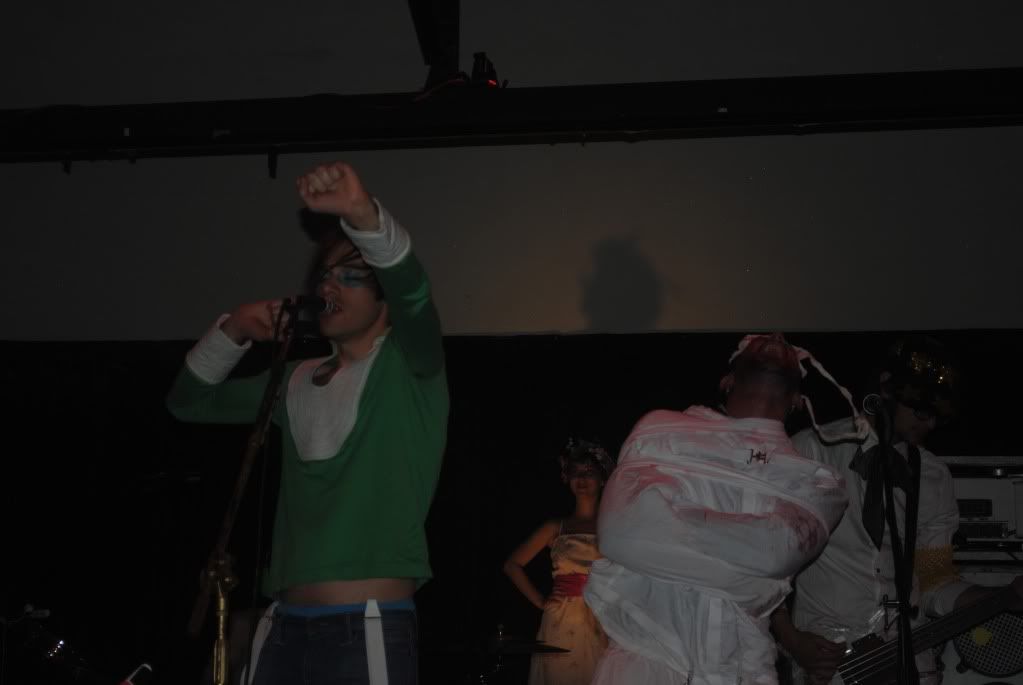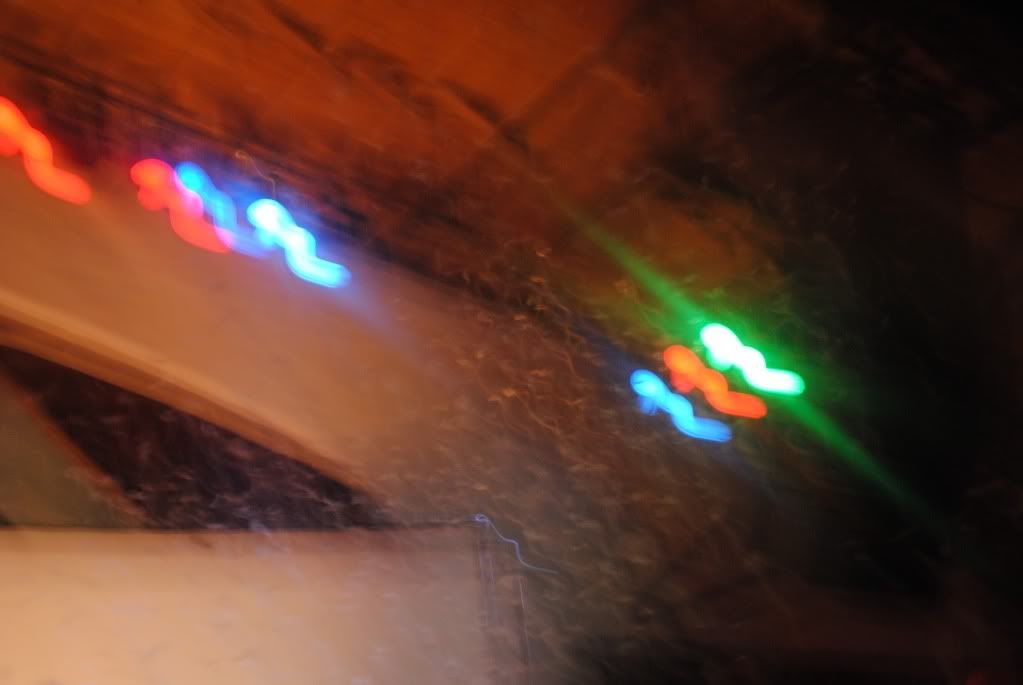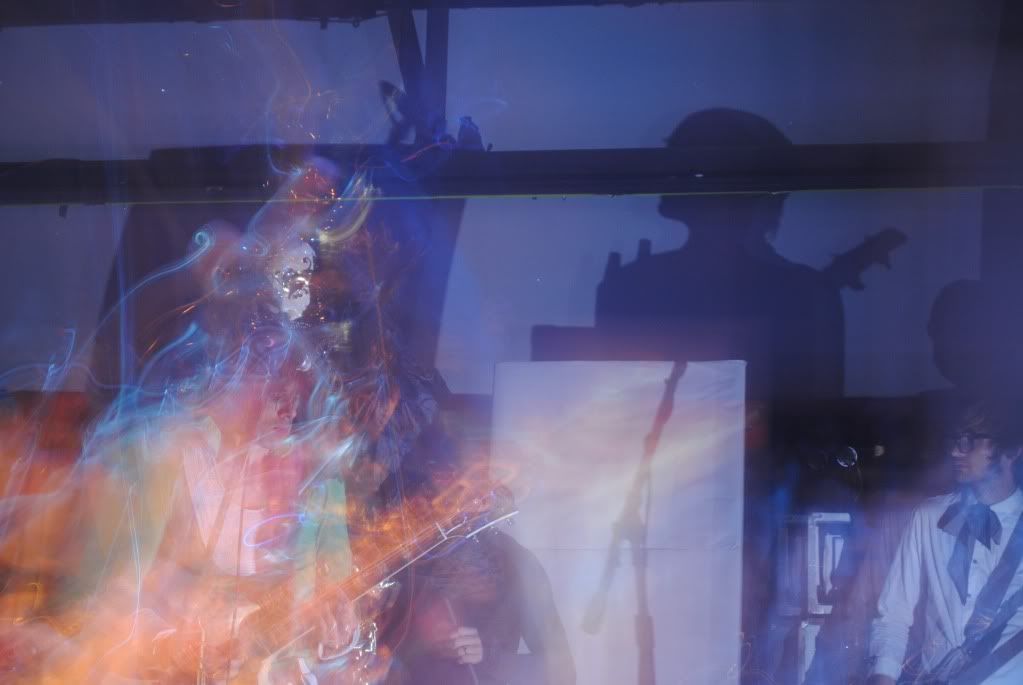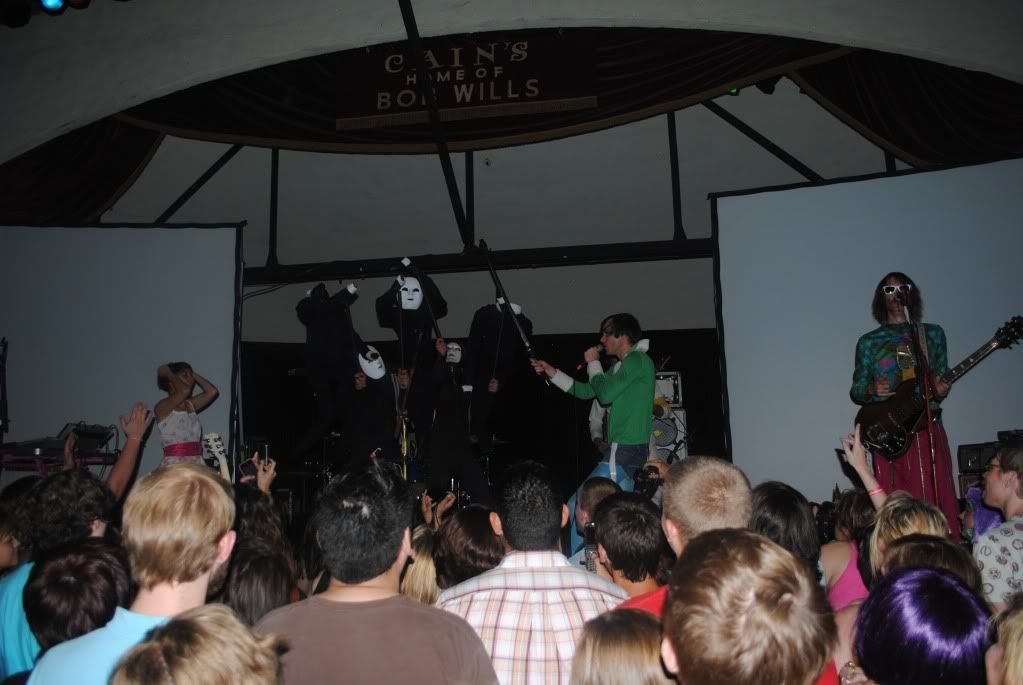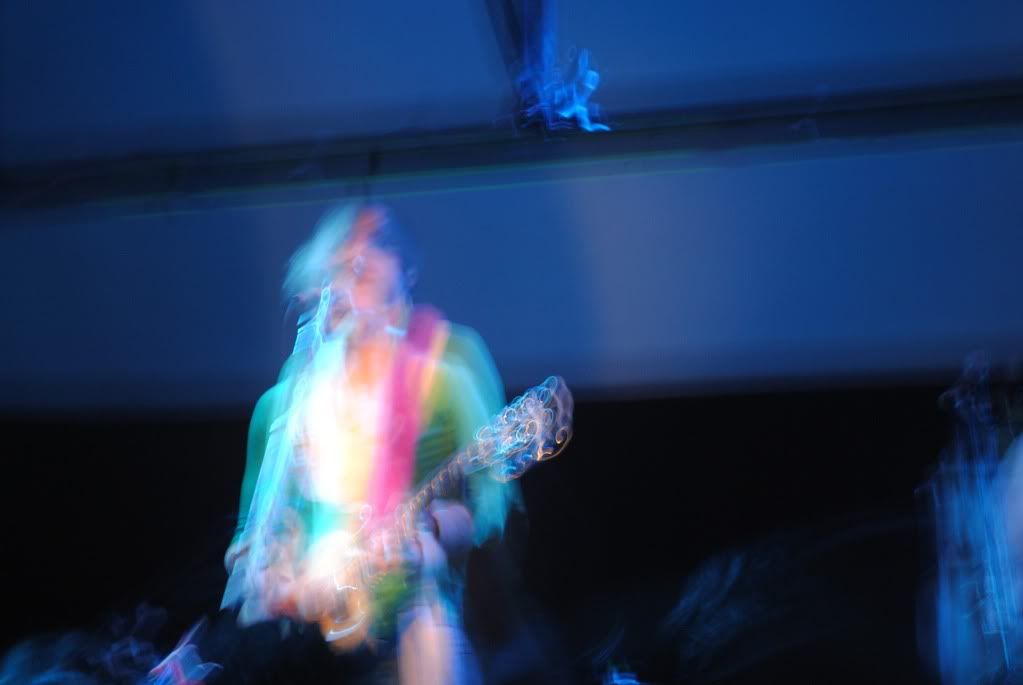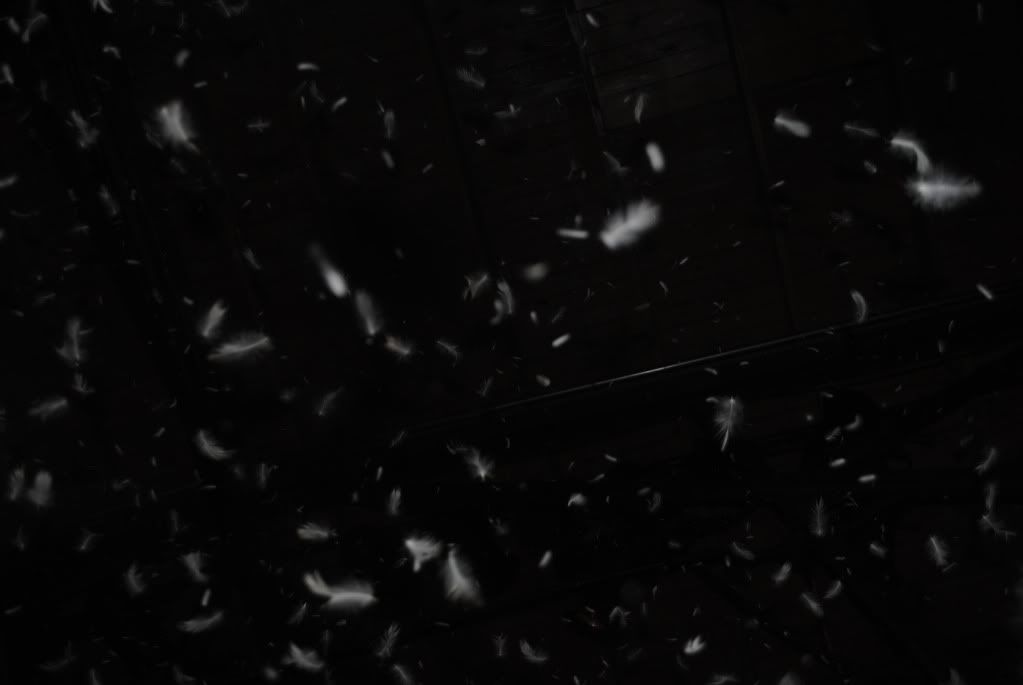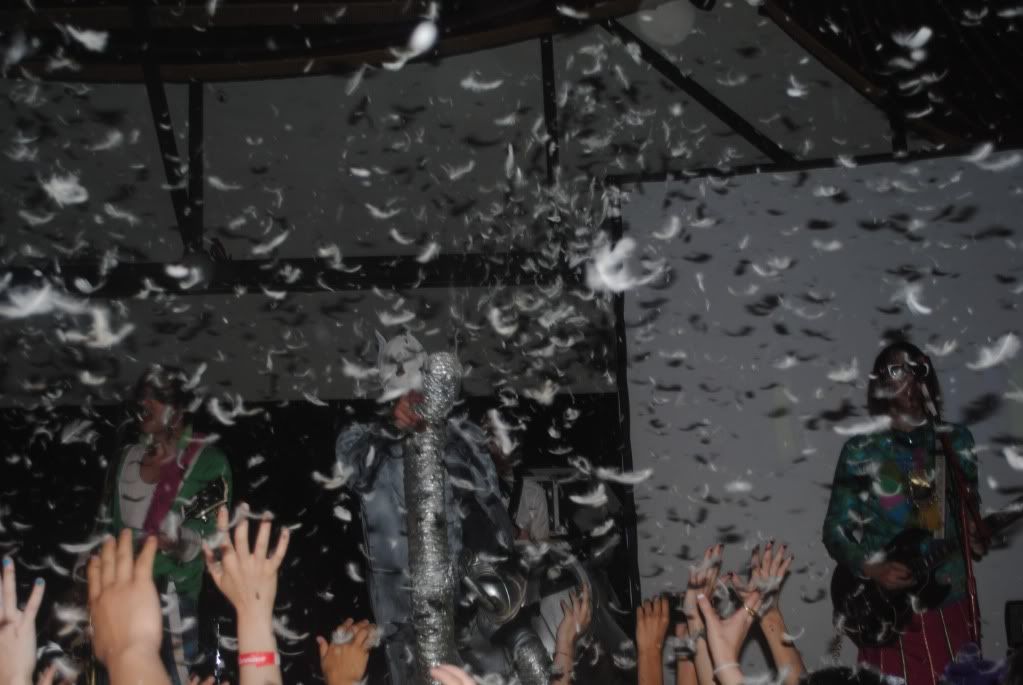 Listen listen listen!
What I'm Wearing:
Multi-Colored Bubble Dress: Franchesca's
Black Lace Cardigan: Rodarte for Target
Black Zig Zag Tights: Target
Gold Necklaces: Target, Forever 21, my mother's, my great grandma's, etc...