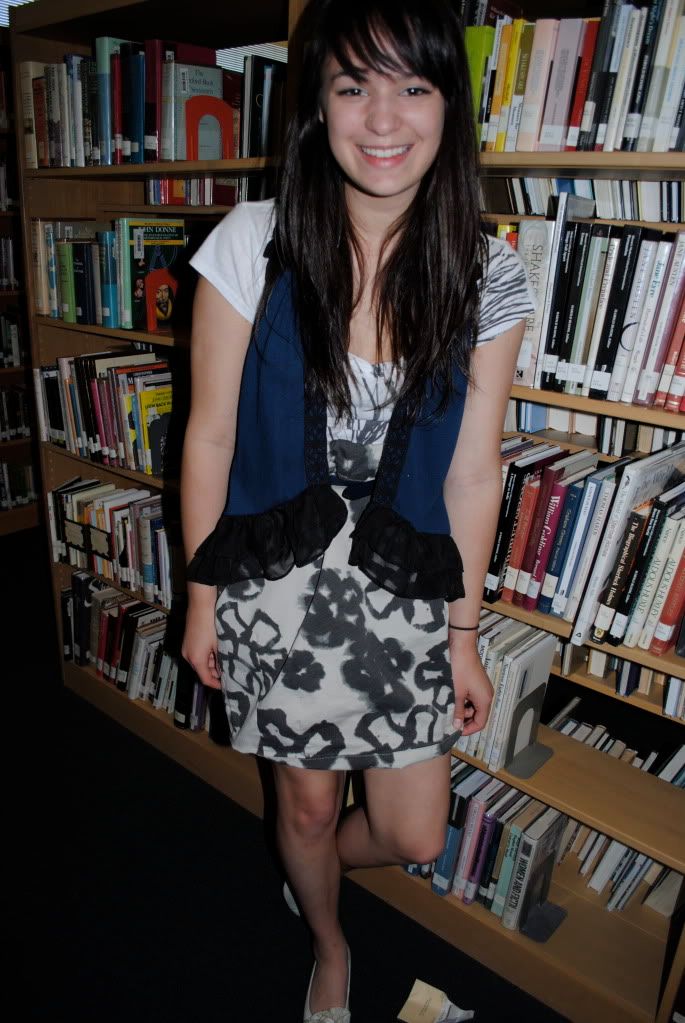 It's been a while! Only one more week of school, mmm. All my AP tests are over and there is a huge load of stress off of me. I don't think I've ever gone so long with out updating, but the good news is that I have a lot of pictures and stuff that I have to figure out how to string out over the next few posts. Here's something I wore a week ago (sorry!), and I really liked it. Notice something different? Indoor photos! That's a first...and a last. I hateeeee indoor lighting.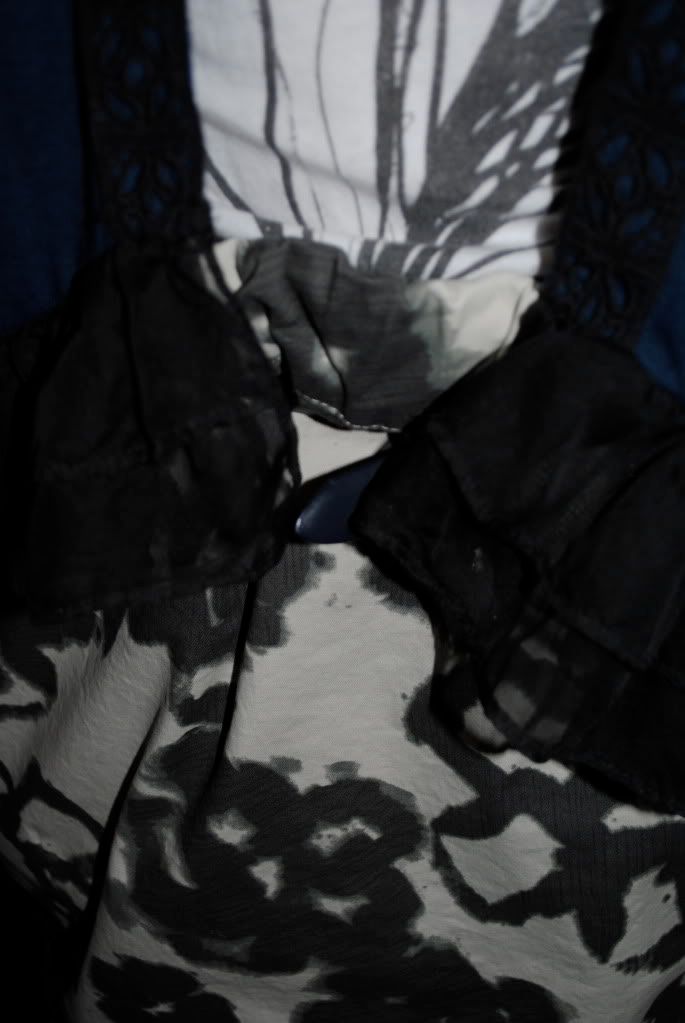 This little blue and black vest is one of my most favorite things ever. I wear it so much. It's in the washer as I type, as a matter of fact. It's an easy way to dress up a t-shirt without the sweating to death in a cardigan.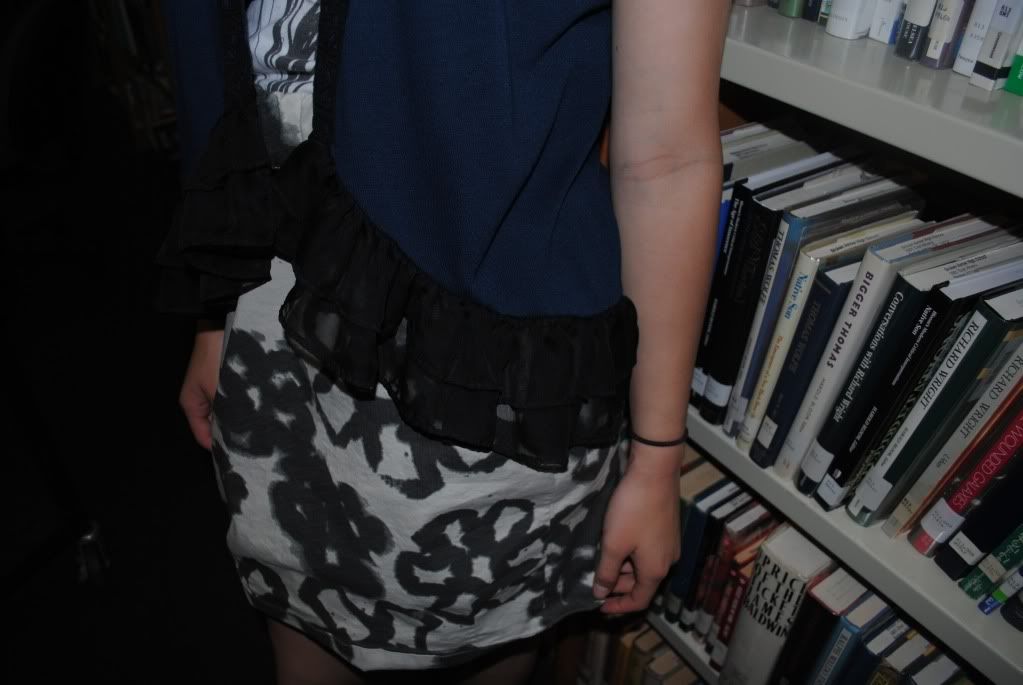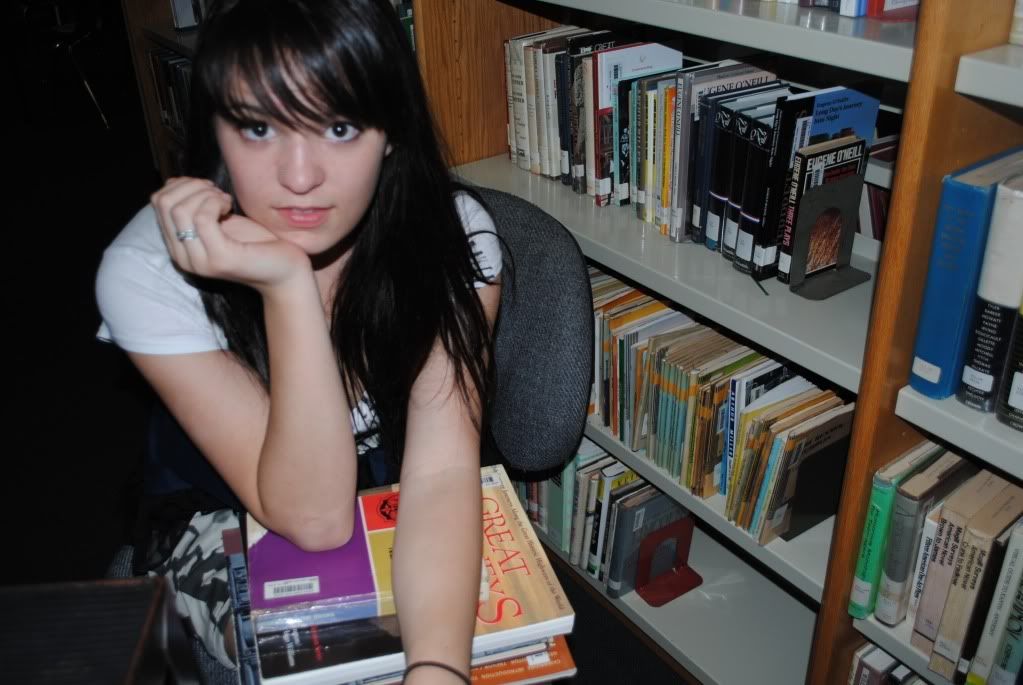 Ohhh, you may not be able to tell in these photos, however, one of my darling shoes is missing it's flower! It fell off at school that morning and so I was carrying it around in my skirt pocket. Luckily it's been fixed back on, and all is well. :D
Here are a few photos from my weekend. What a weekend...haha. A lot of dancing and walking and driving and roofs. And Katy doing the Boot Scoot Boggie and kittykat Rizzo. Oohhh, haha.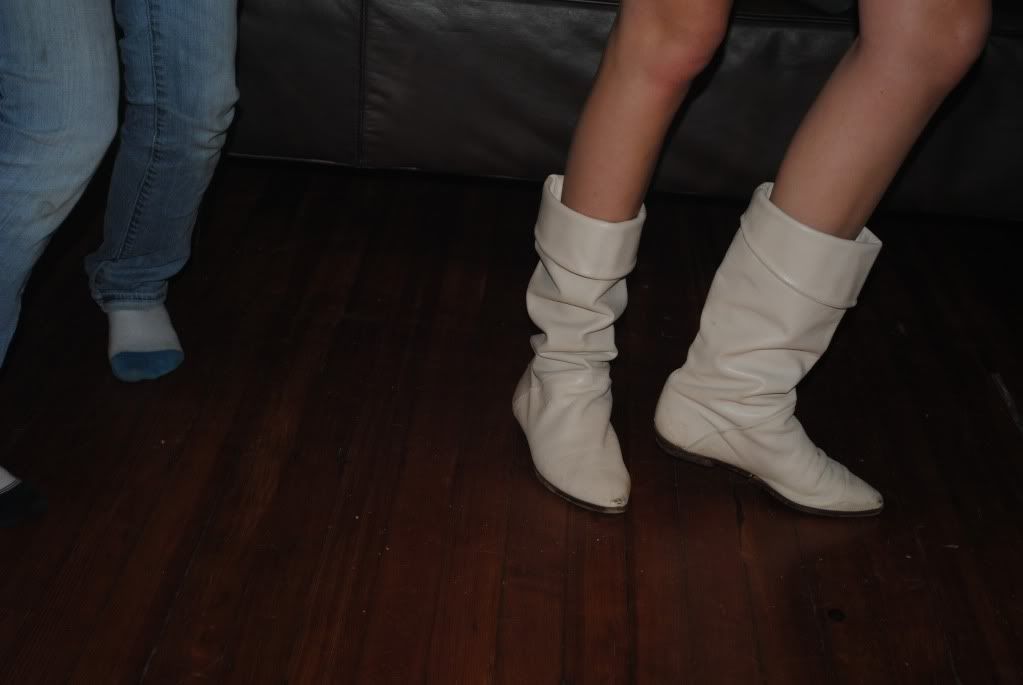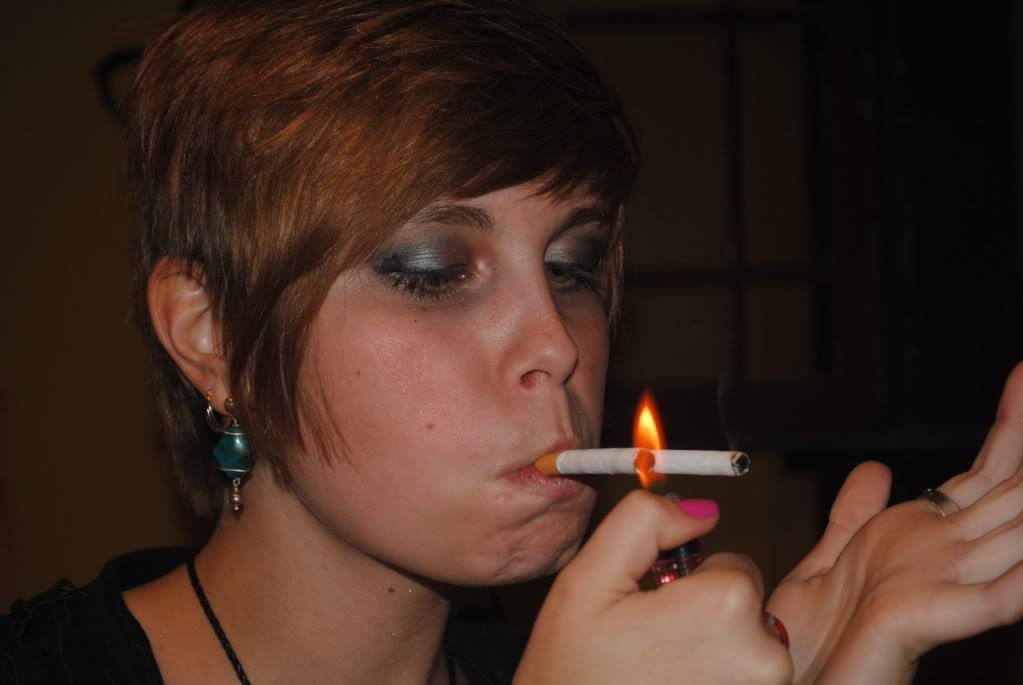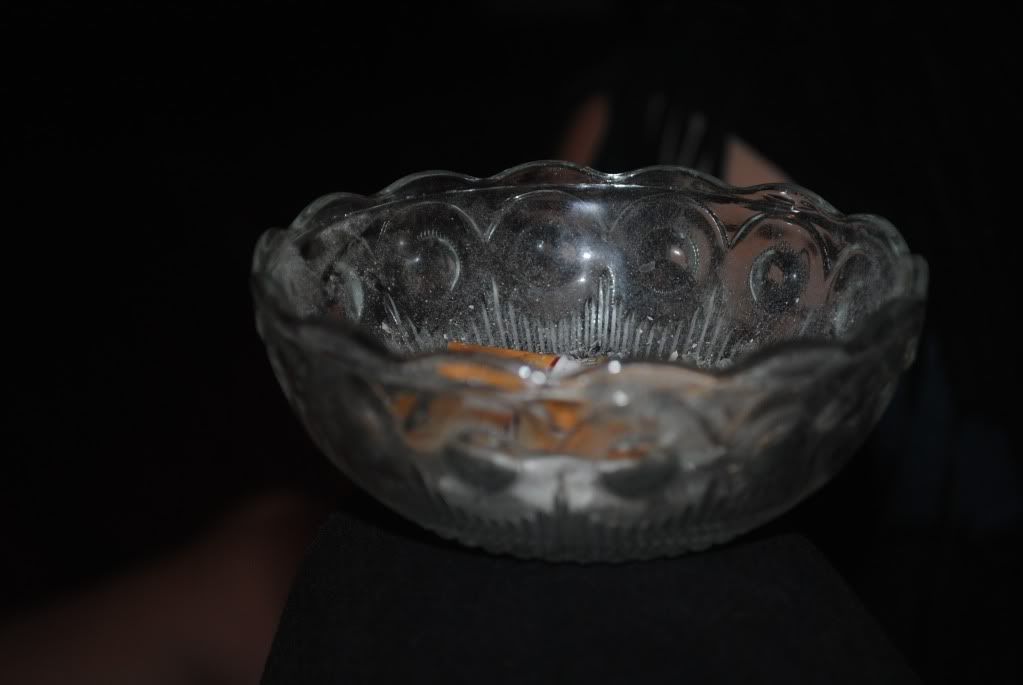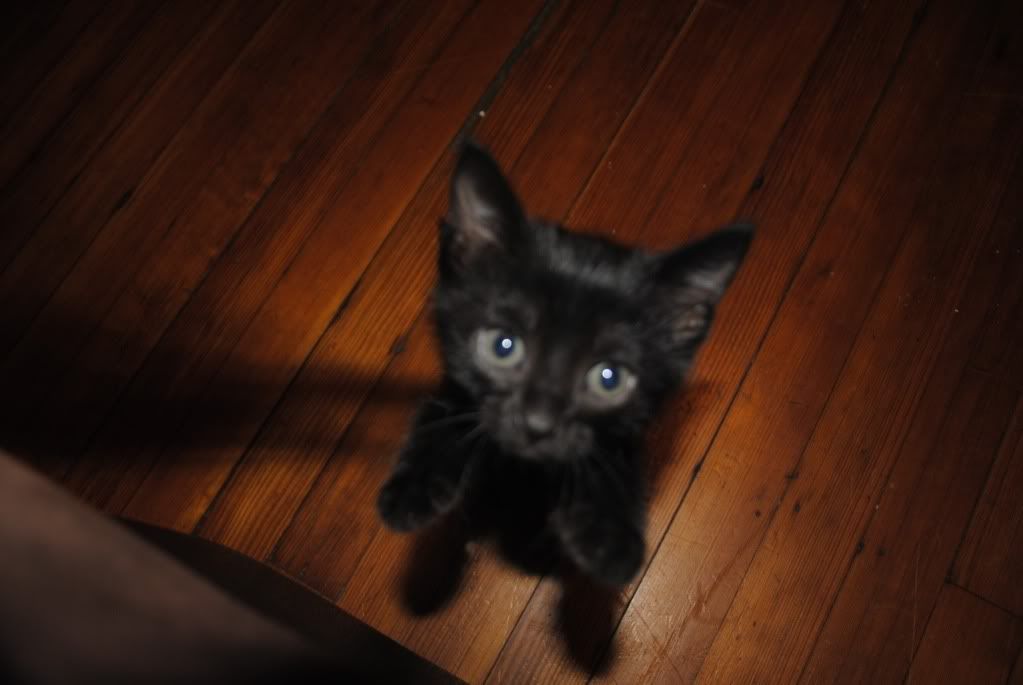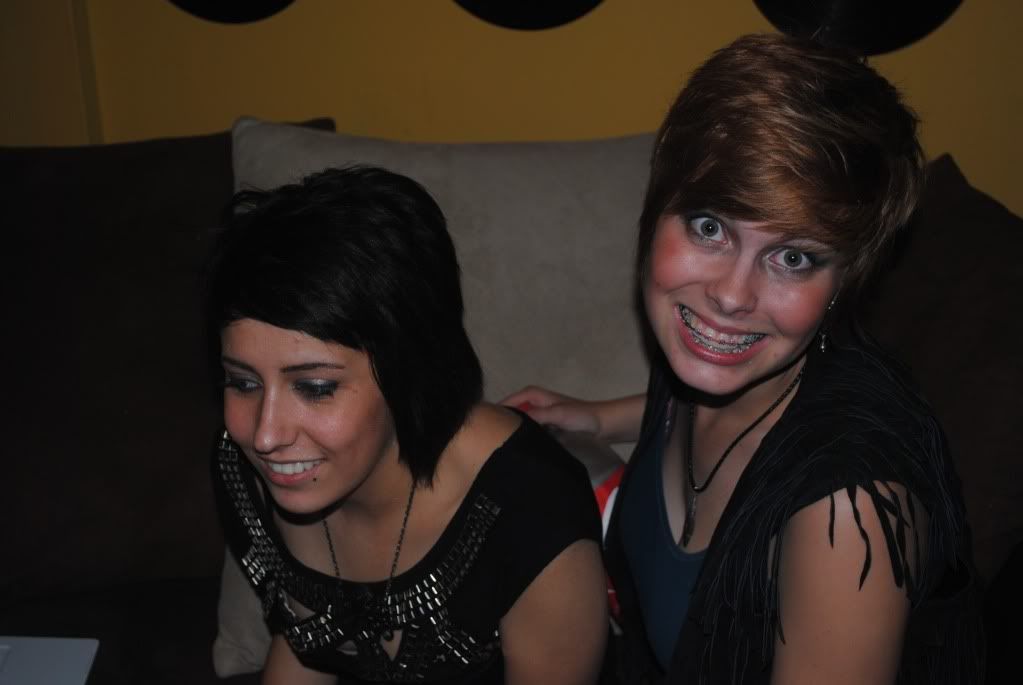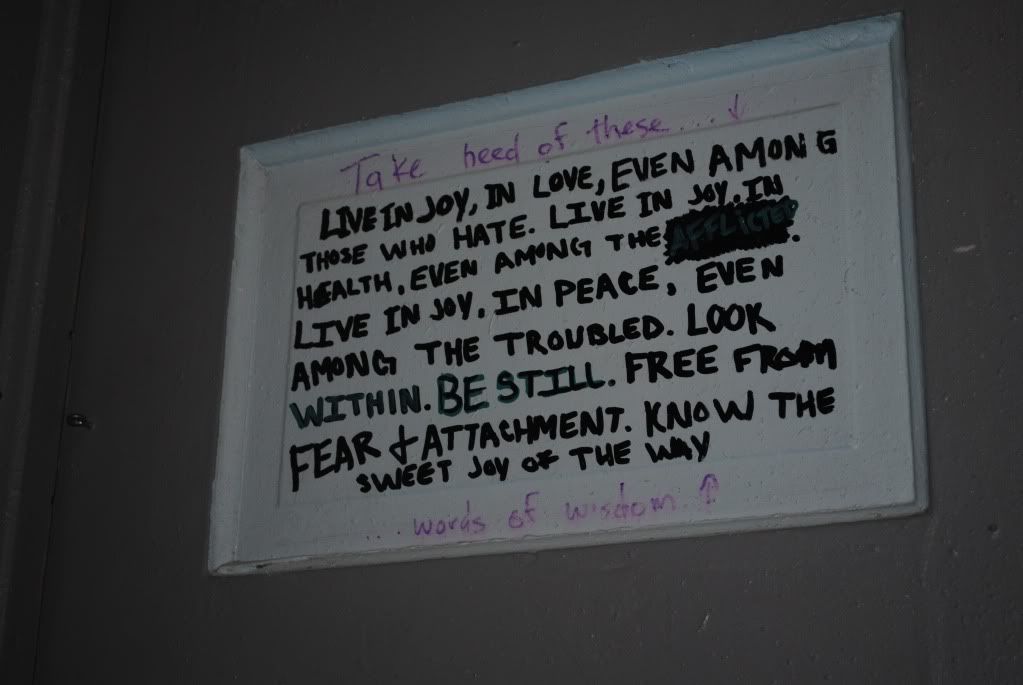 What I'm Wearing:
White Feather T-Shirt: Target
Floral Skirt: Goodwill (Vera Wang)
Blue & Black Vest: Forever 21
Mint Rose Shoes: Yesterday & Today Collectibles