The weather outside is so perfect. And today I spent two hours washing my car and attacking brown spots with a Mr. Clean Magic Eraser. And now I have a slight tan line and my car is white again!
I remember when I first was looking through the Rodarte for Target collection a few days after it came out I knew I had to have this dress. I wanted some neutrals and this has bows and lace and it's perfect. Every time I wear it, people tell me it looks like a night gown. But I don't really care because it's one of my favorite dresses. It's so delicate without being too feminine since it's in a light tan color...now I wish I would have gotten it in black as well!
Since this dress is a little on the short side, I usually pair it with tights...but the weather outside was too nice for black tights, so I just went with my favorite shoes instead. Over the knee boots are something I think everyone should own. They're extremely versatile and chic and so so perfect in every way. (: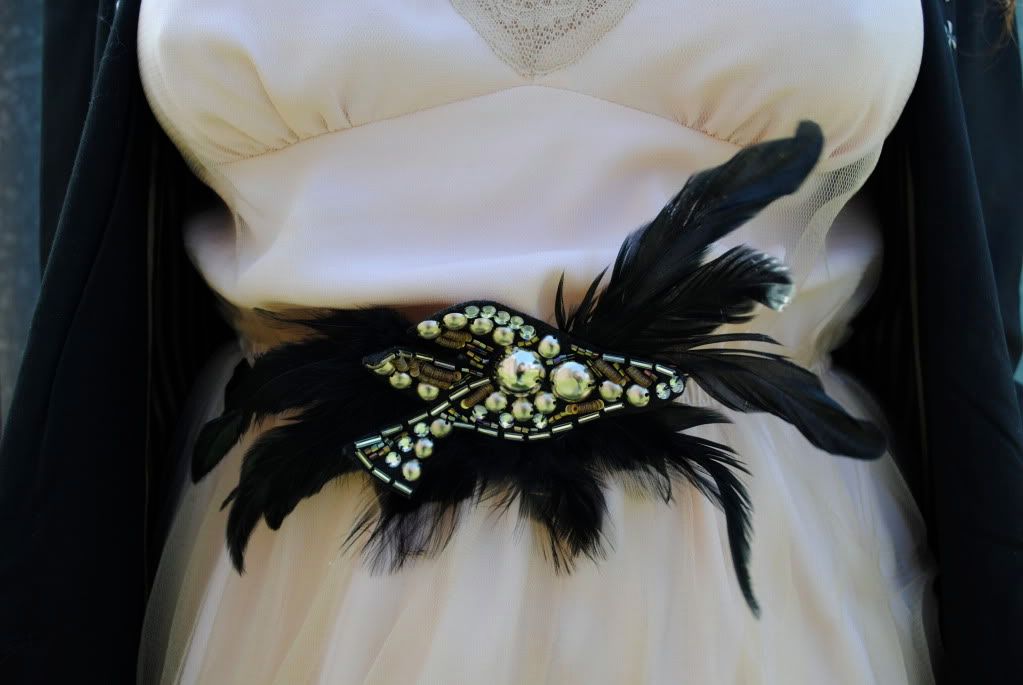 I love this dove feather brooch. It's the only brooch I own, and I don't wear it too often because it feels so fragile and I'm afraid of breaking it. It's handmade and the beading is so intricate. So smack dab in the middle of my waist it went. And this ring is something I also don't wear too often. Like I said, I'm not too crazy about jewelry. The only thing I always wear is that silver ring on my right hand that was a gift from my step mother who knows how long ago. It's simple but has a little sparkle and shine too, and I always get compliments on it.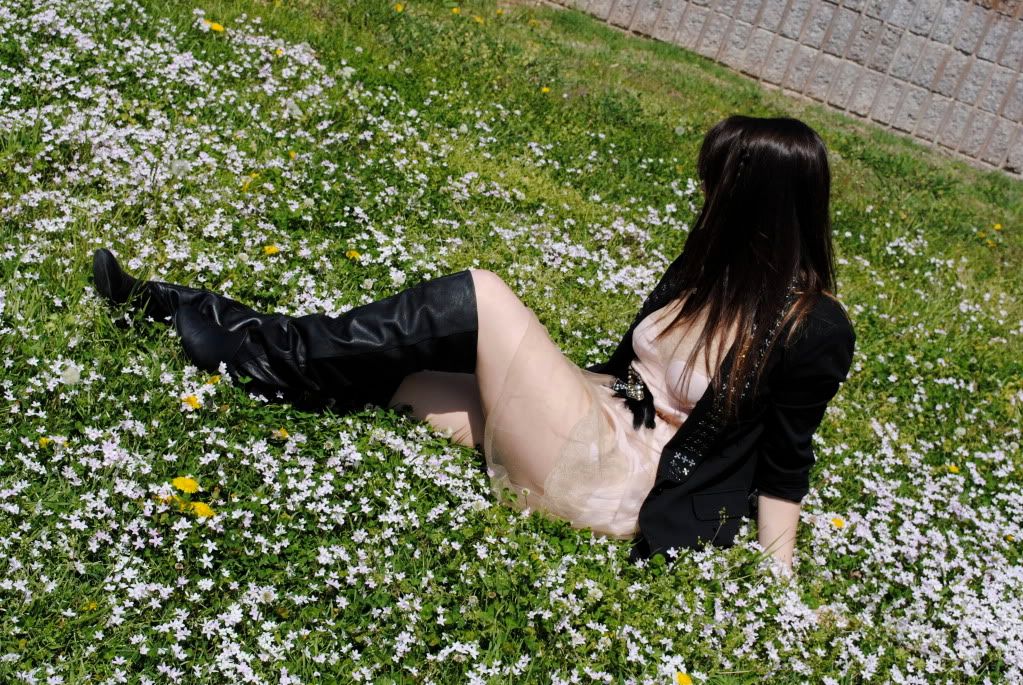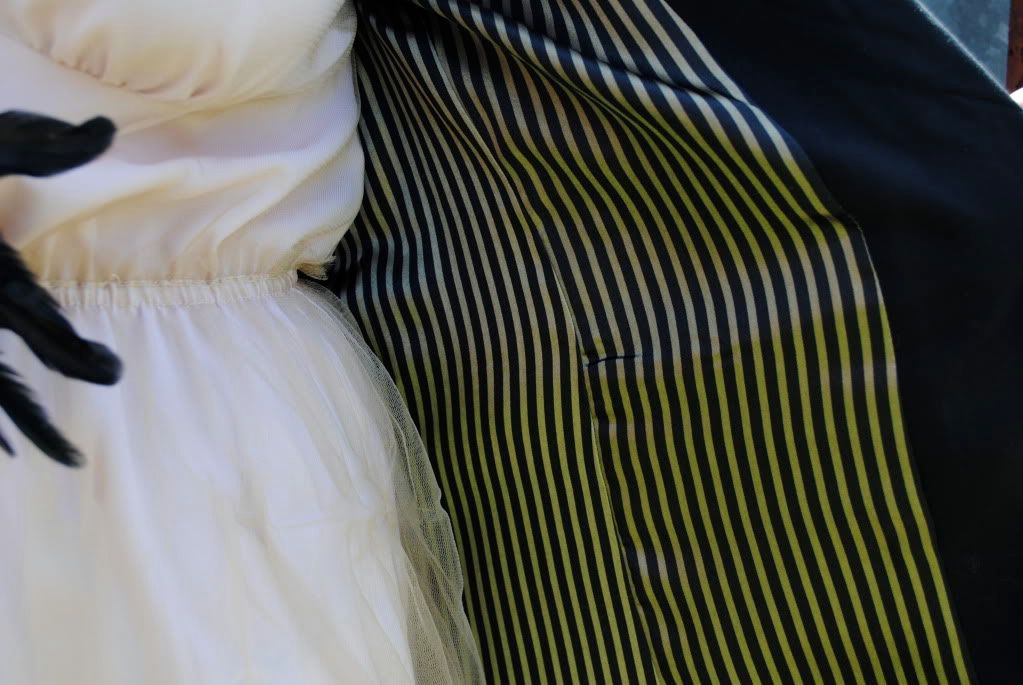 And now you finally get to see the striped detail on the inside of this blazer I talked about. I remembered to take a picture of it this time, haha. I hope you all are having a great weekend, and if not, I hope it gets better! :D
P.S. Wow, two awards in a row? This time, thank you so much to Dianne at Candid Phobic for giving my blog an award. :D :D :D
What I'm Wearing:
Beige Lace & Tulle Dress: Rodarte for Target
Black Metallic Detailed Blazer: Forever 21
Black Feather Dove Brooch: Boutique in Norman
Black Over the Knee Boots: Urban Outfitters