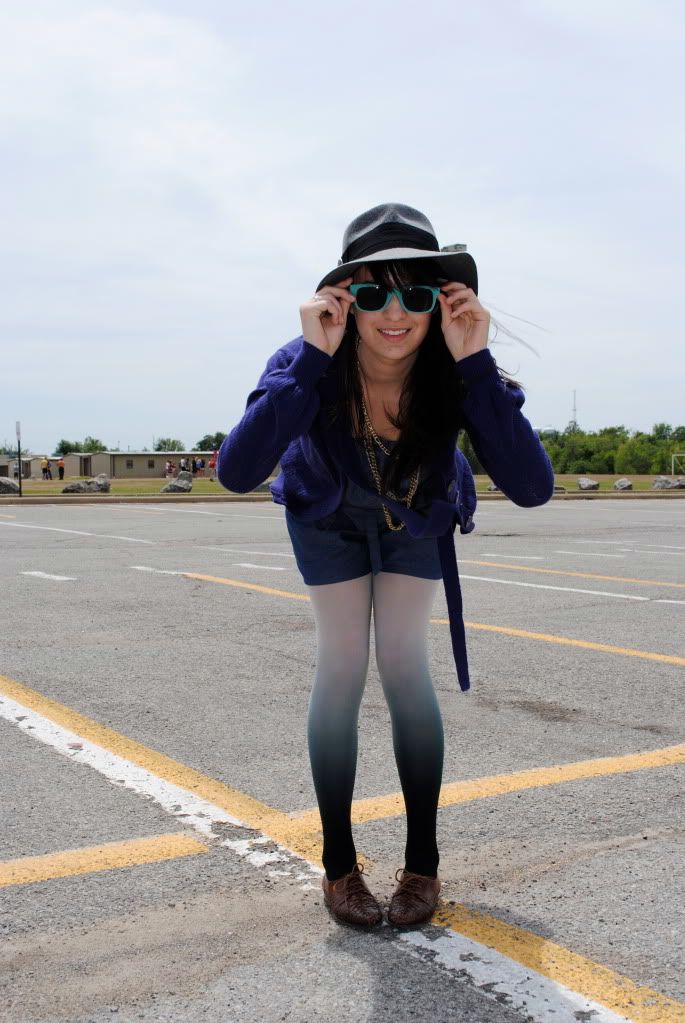 Today was good and bad. Good because I didn't have to go to school until forth hour, and then it was just Tiger TV and two hours of Magazine. Bad because I had a doctor's appointment this morning that required four shots. It was so terrible. I'm not too good with shots, because I think about some foreign liquid in my veins and the Biology of it freaks me out. I get the chills thinking about it, so I guess we could talk about my clothes instead?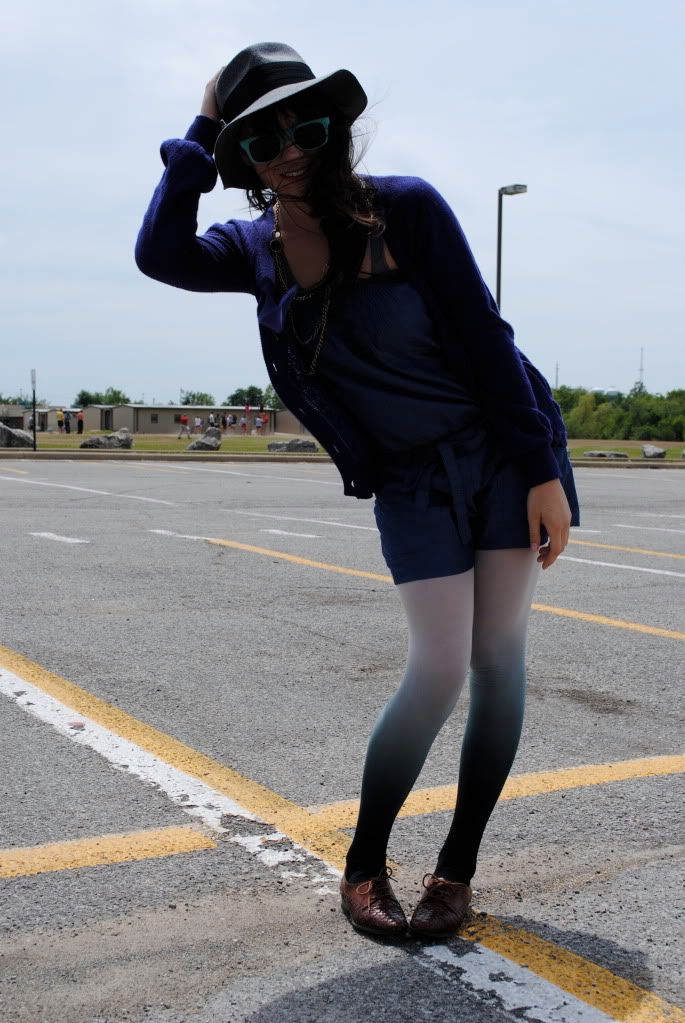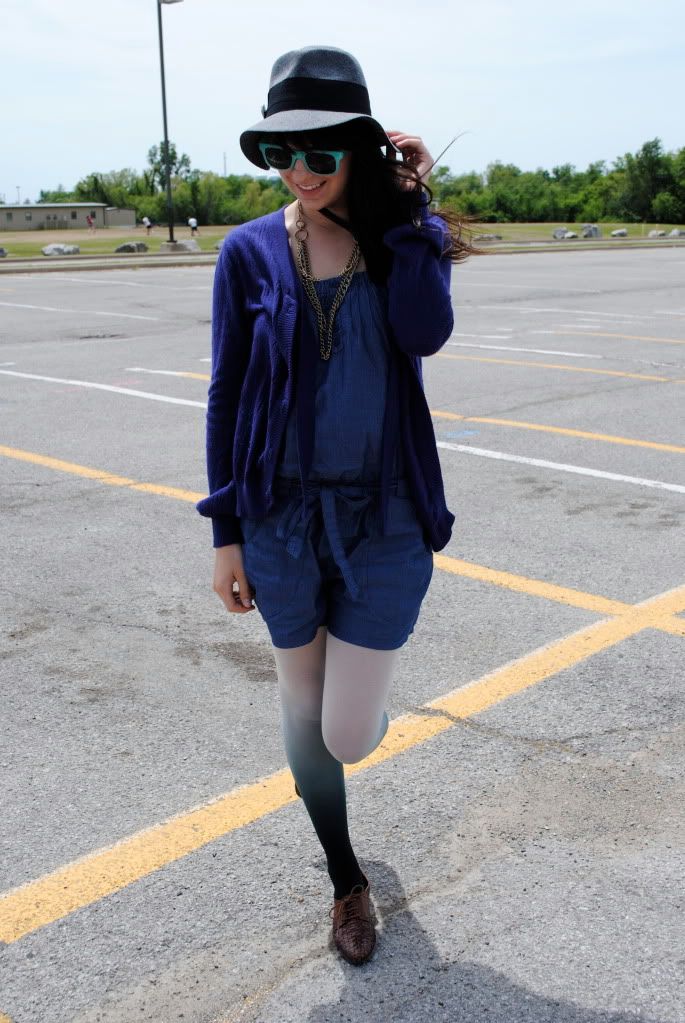 Romper! That recent Target raid I went on resulted in two rompers, and I already wore the first one but it seemed to slip through the day without a photo. I'm sure you'll see it soon though. This little jean on is nice, and it has a sweet little bow tie, buttons, and it's just the right length. Well...it's the right length for me anyways. Since I went to the doctor's this morning, I had to check in with the attendance office when I made it to school. Our school dress code is not something I really follow. I think as long as you dress for your body it doesn't matter. No hoochie clothes! However, the administrators enjoy slicing my outfit to pieces, and I've made narrow escapes from detention every time. "Oh, we had a debate that we were supposed to dress up for, and this is the only appropriate dress I had." That's the excuse I got out on last time, coupled with a promise to "never wear this dress again." Moving on, I had to run home and grab a pair of sweatpants before I went back to school so I wouldn't get an earful about just exactly where this romper hits on my legs. Tights make no difference to them. Ugh...but as soon as I was out of the attendance office you can bet those sweatpants headed straight for my purse. Luckily none of my teachers enforce dress code harshly, only the principals and such.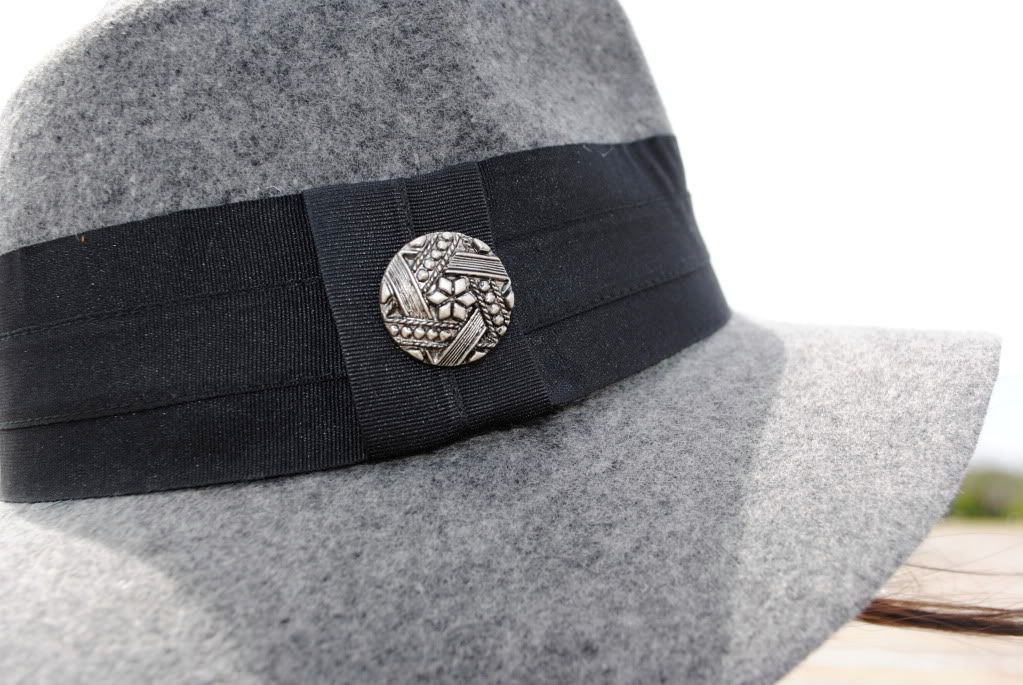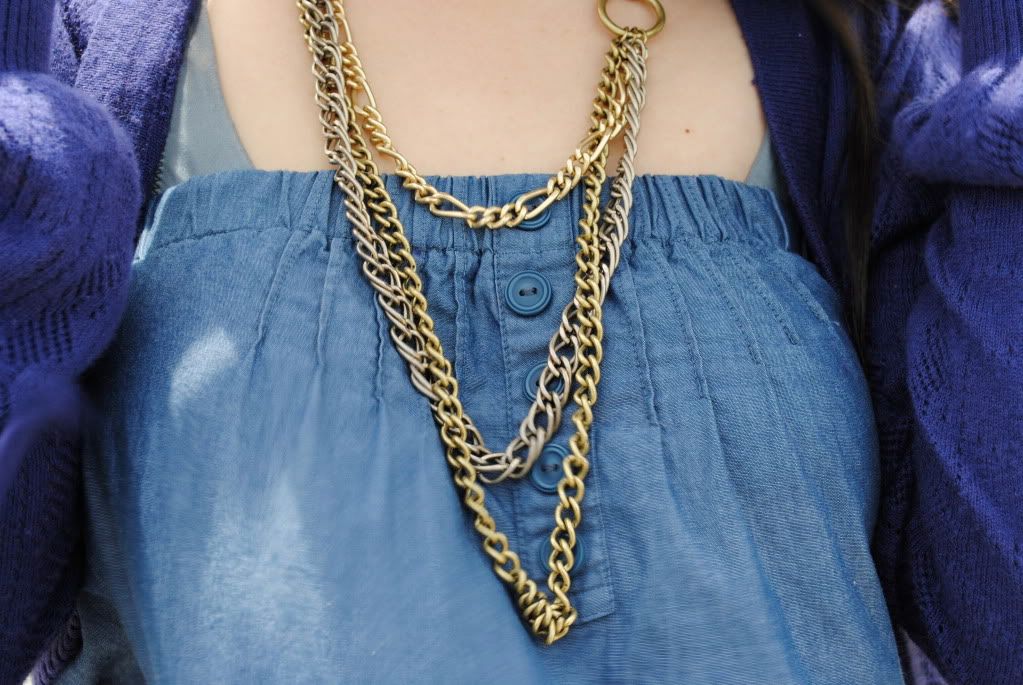 Worn with my favorite tights right now (every nurse at the doctor's office loved 'em, haha!), tye-dyed from Target. I wish I would've boughten another pair, I'll be devastated when these rip. It seems all my accessories are from Target. The heavy gold chain necklace and cute little hat. I'm really into hats. I can't get enough and usually get away with wearing one (also out of dress code...) most of the day, except from my first and second hour teachers. And these are the only pair of real sunglasses I have ever felt compelled to purchase. Usually I just settled for the crappy gas station ones, because I've never been big on eyewear. My view was: they break in my purse. But these are really sturdy and I'm thinking about ordering them in lavender as well.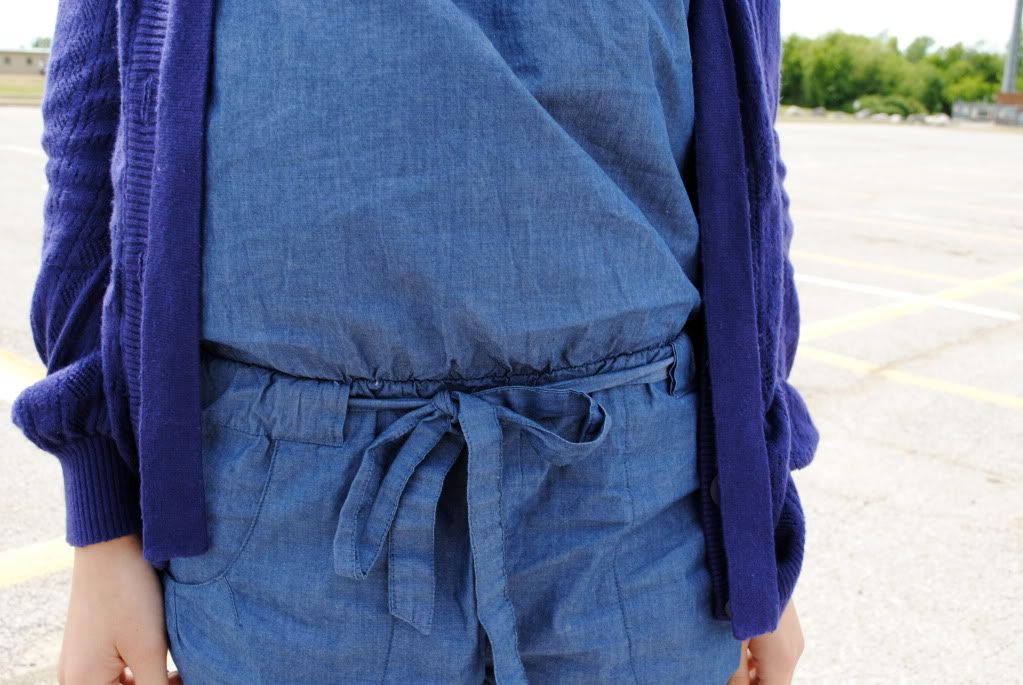 What I'm Wearing:
Purple Cardigan: Mod Cloth
Brown Woven Flats: Salvation Army
Thick Gold Chain Necklace: Target
Aqua Sunglasses: Urban Outfitters
P.S.

In my magazine class, my friend Dylan and I spent a majority of the time on his DSI, morphing our faces and voices. I want one, but the only game I could play would be Nintendogs. Haha. :D