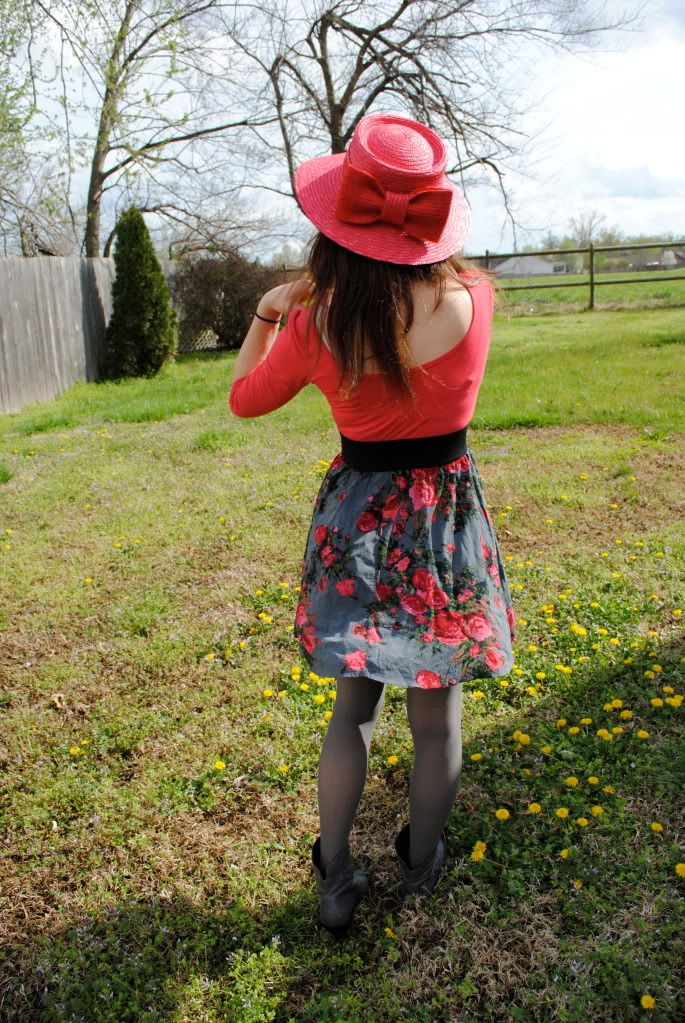 Okay, enough about the perfect weather I've been raving about for the past week. Except yesterday it did rain really hard, which you might be able to notice my shoes sinking in the mushy grass. I slept in this morning and I'm still so tired...Larry and Cayla spent the night last night and we pretty much spent the entire evening laughing and listening to Cayla say, "Gosh-b-gosh." And I think Cayla is going to be getting a blog soon! (: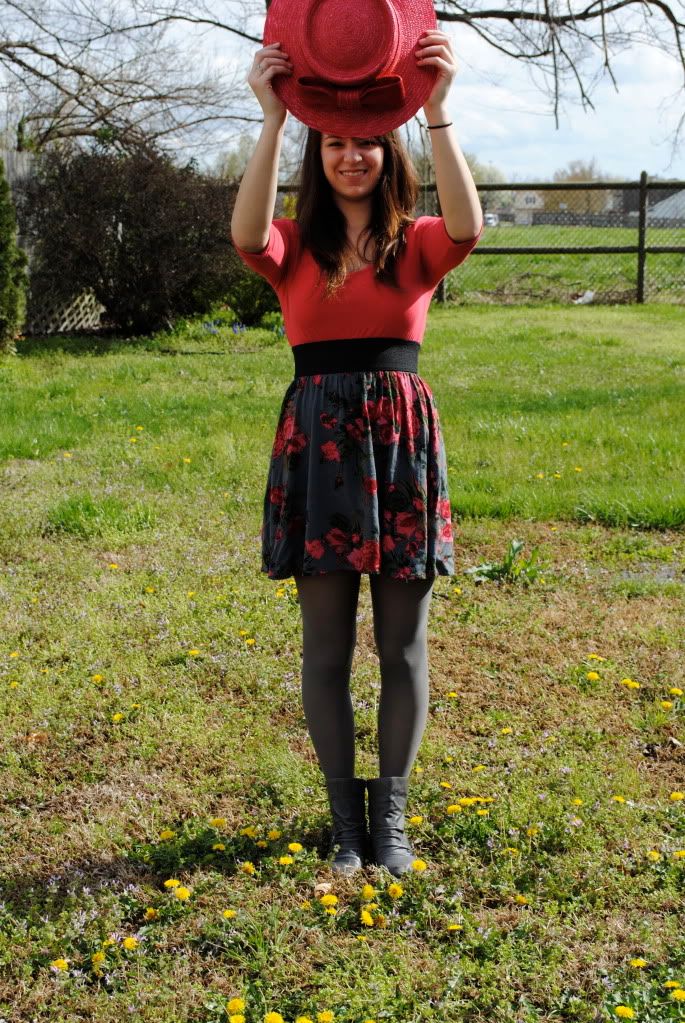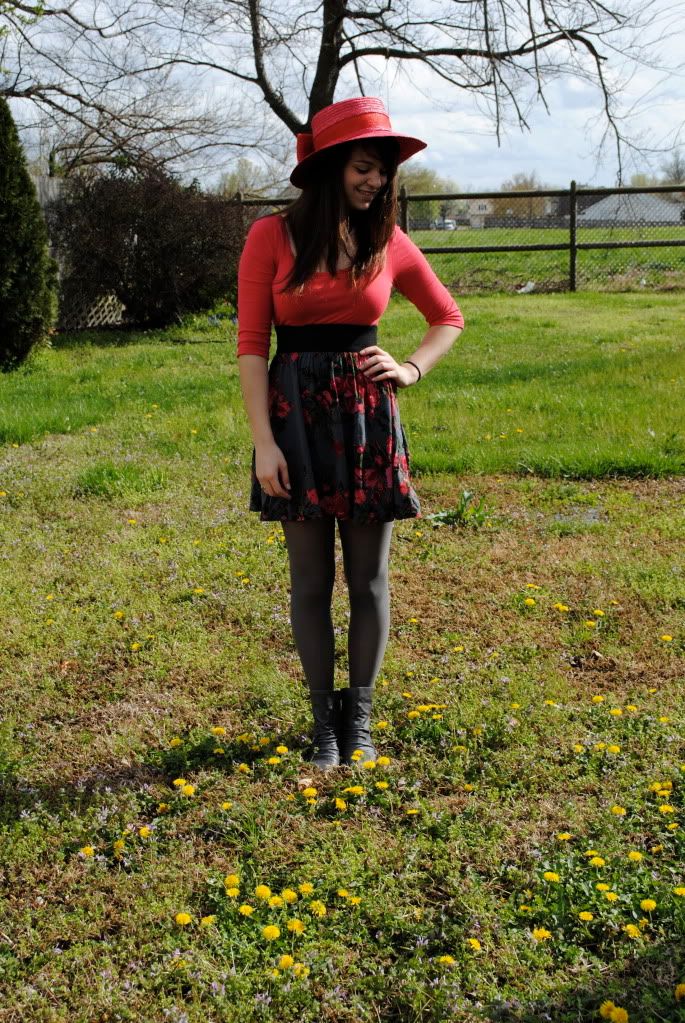 This is one of my favorite dresses because of the cut of the skirt. It doesn't have a bubble hem like most of these type of dresses do, and it's just very loose and relaxed. Plus I love the color of the top and I'm a sucker for floral prints.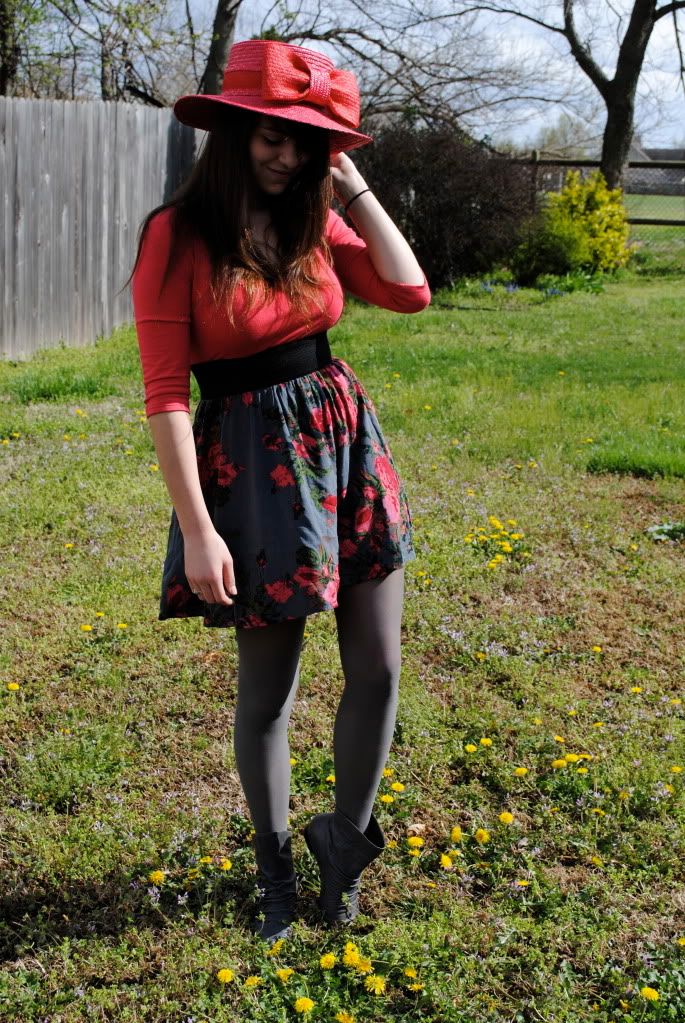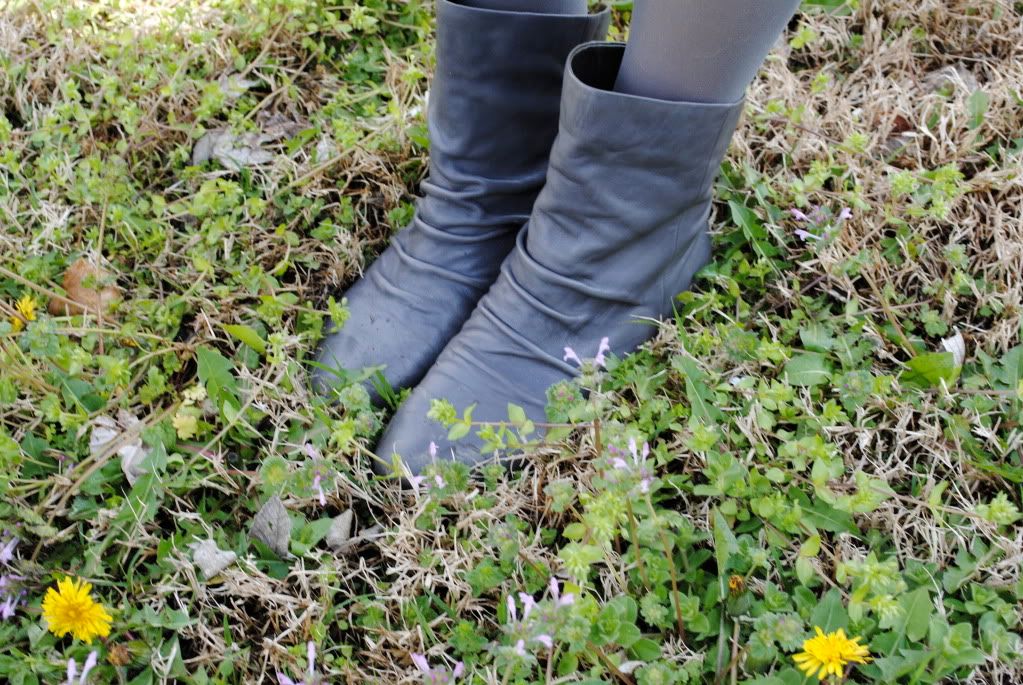 Cayla and I thought this was the perfect place to take pictures. The sun was shining at the right angle and my yard is pretty green and alive with its dots of yellow dandelions. I'm getting used to wearing tights that aren't as opaque as the ones I wore in the winter. Pretty soon it'll be too hot for tights, ugh.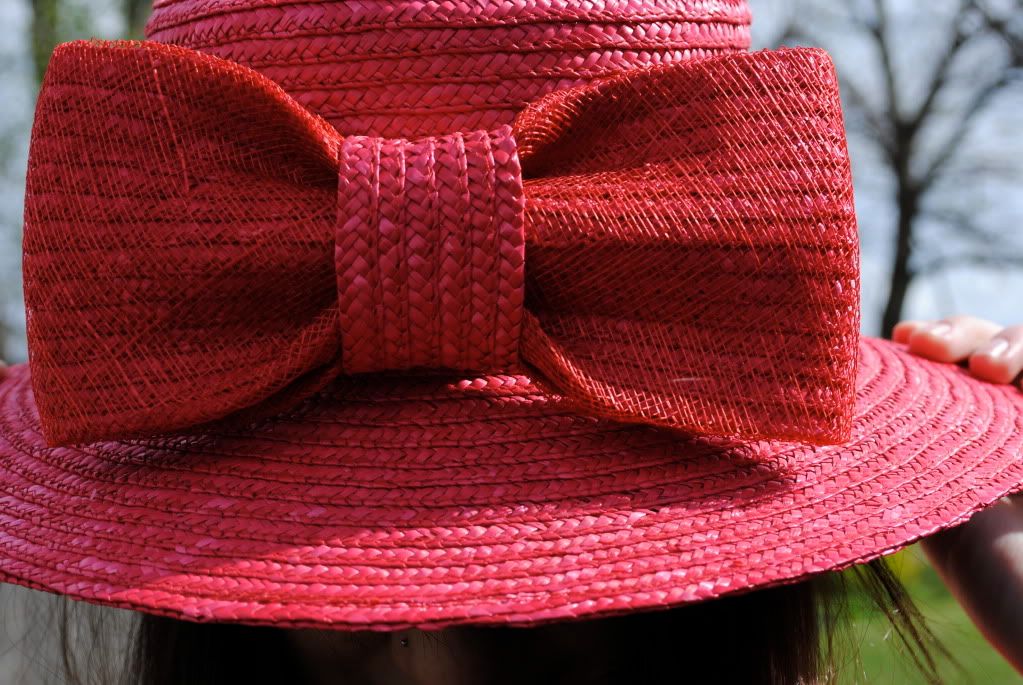 I really wish we could wear hats to school. Everyone would probably told me I looked like an old lady going to church, but I would've worn this hat anyways. I got it at a vintage shop in the winter and now the weather is just getting right enough to wear it. The huge red bow did me in...I love bows. Plus it's meant to be worn where the bow faces the back of your head which I like even more, even though I turned the hat around for pictures.
What I'm Wearing:
Pink & Grey Dress: Target
Red Straw Hat: Yesterday & Today Collectibles