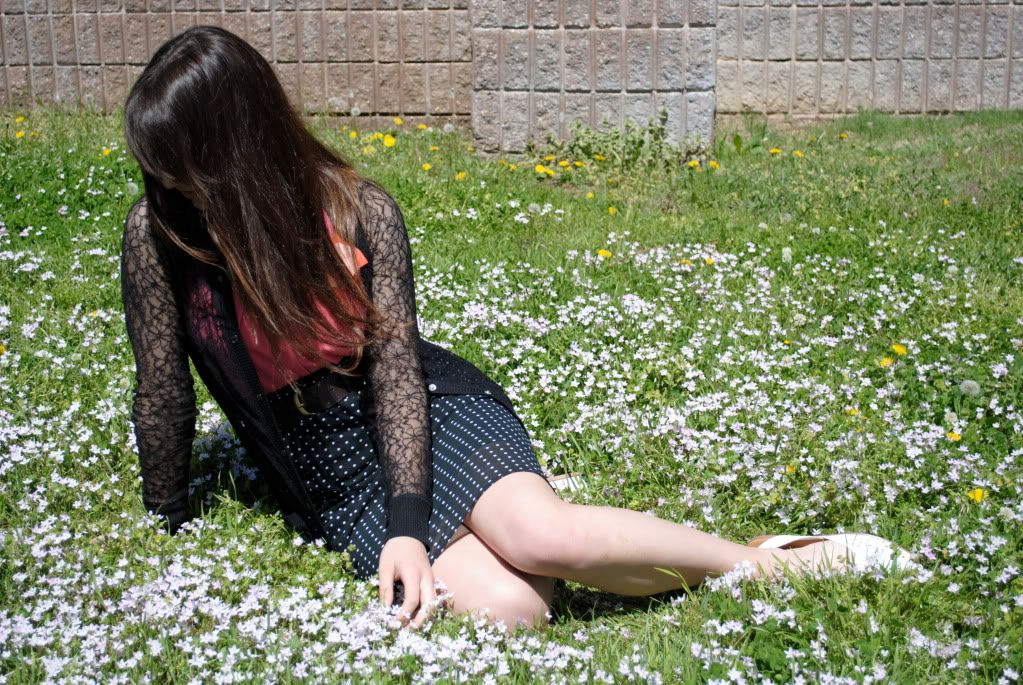 I've been so so busy lately...I had to stay late after school today to work on my video for my film class, then I had to run home and write up three stories for my magazine class that have been assigned for some time now, I just like to procrastinate. Then I headed out to opening night of Bye Bye Birdie, our school's musical this year. It was so great! Even though it was terribly hot in the Preforming Arts Center, and my back was aching from sitting in that stiff seat for three hours, I still loved it. We got Sonic afterwards and it's 11:41 and I probably got home only twenty minutes ago. I'm going to be exhausted tomorrow...I should be writing my lab report for Physics right now, but I'm not really in the mood.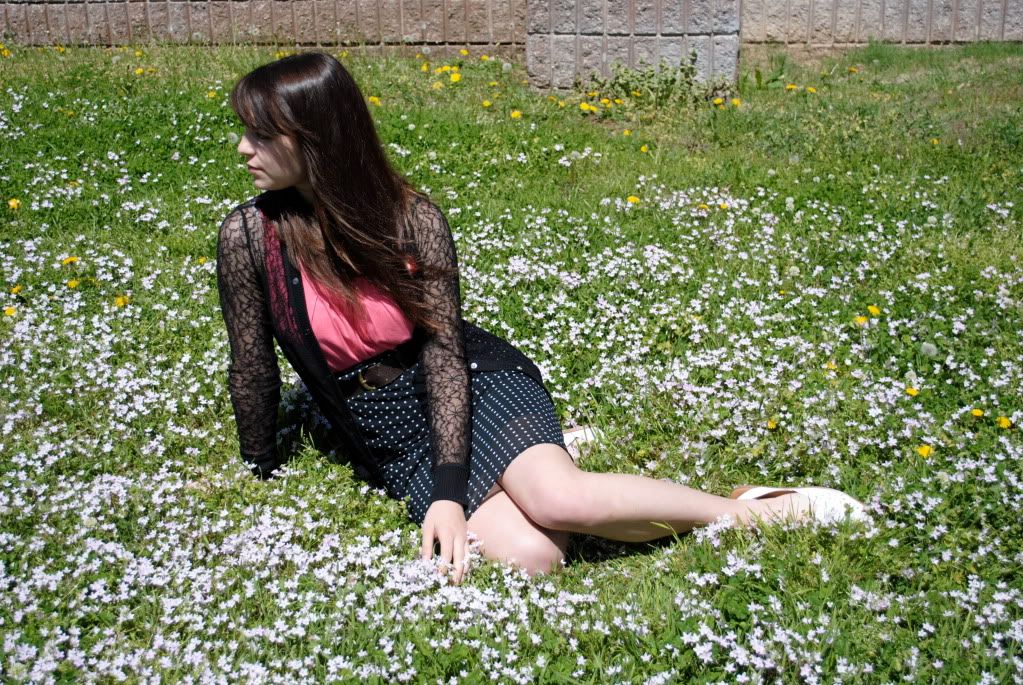 I never used to be a fan of polka dots. In fact, I wasn't really too keen on patterns (besides florals) in general. But Kelly of the Glamourai is such a great inspiration when it comes to pattern mixing, and I wish I was as good as she is in the art of mixology...but here is this perfect polka dot staple of a skirt that I stumbled upon last weekend at Quality Thrift. I've been wanting to play with longer skirt lengths ever since Urban Outfitter's Golden Age look-book was put up, but I didn't really want to spend half a pay check on a long skirt. No matter what, I'll always prefer shorter lengths. For some reason I find it more flattering and comfortable...maybe because tights with longer skirt and dress lengths look silly to me.
Another perfect thing about this skirt is that I can easily turn it into a dress. I wore this all day to school and even when Jackson took me out to Glenpool to shoot a gun for the very first time...which was loads of fun! I shot a .22 rifle and some handgun which made my fingers hurt. But it was fun. He taught me how to load it and everything, which was a lot more simple than I thought it was going to be. Jackson took a video with his Flip and uploaded to Facebook, but I don't know how to find the embed code and when I click the "share" button it only lets me post it in a message or to my wall. You can try to watch it here, but I don't know if the link will work! Anyways, after shooting in a skirt like a lady, Jackson and I went out to dinner at Copeland's, and I took off the tank top, pulled up the skirt, and adjusted the belt. Wala, dress! :D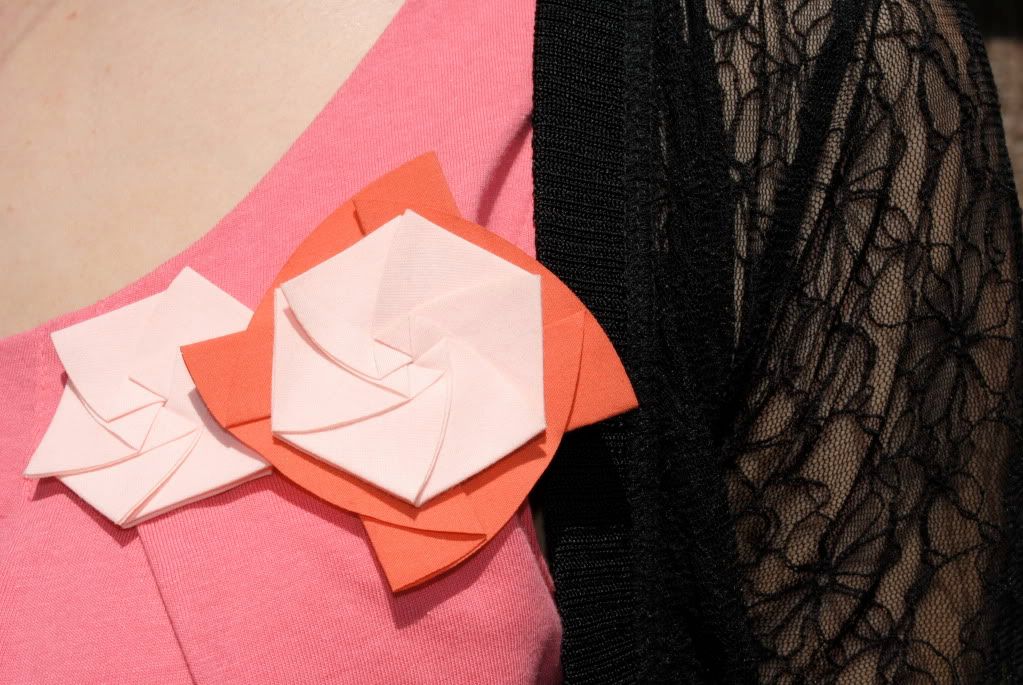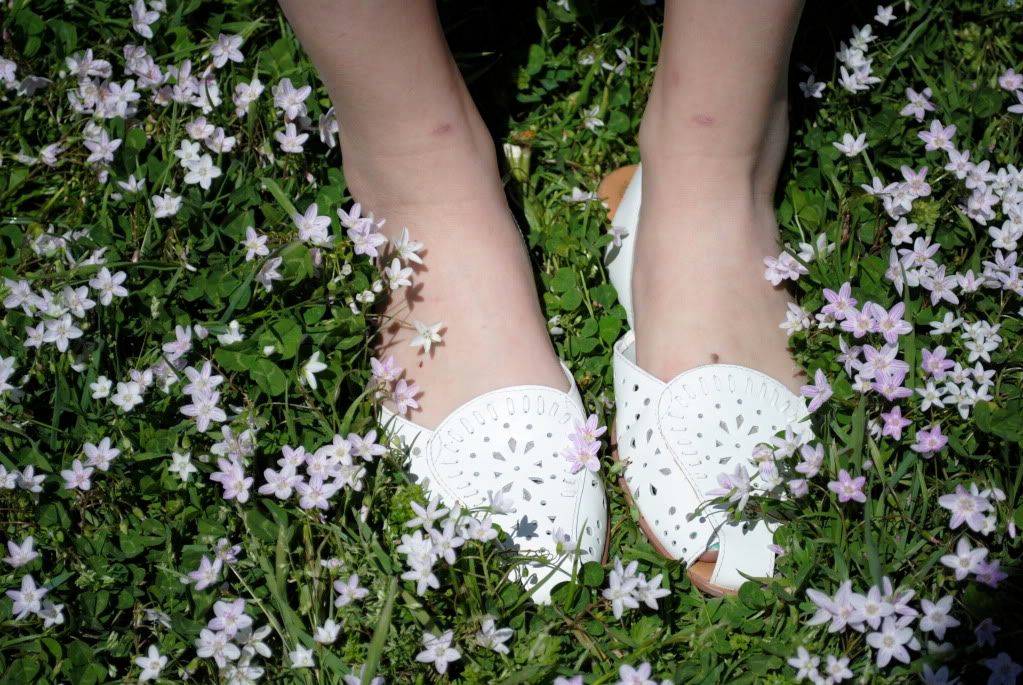 These white sandals are also from last week's thrifting, and I'm glad I finally found a sandal that covers my toes...I'm not a big fan of open toe shoes, which is a reason I dread summer. But these are perfect and super comfortable! It's getting so sunny...already I'm missing fall. But at the same time I love the warmth!
And thank you to the lovely Mimi for the blog award! (:
What I Wore:
Black Lace Cardigan: Rodarte for Target
Polka Dot Skirt: Quality Thrift
White Sandals: Quality Thrift