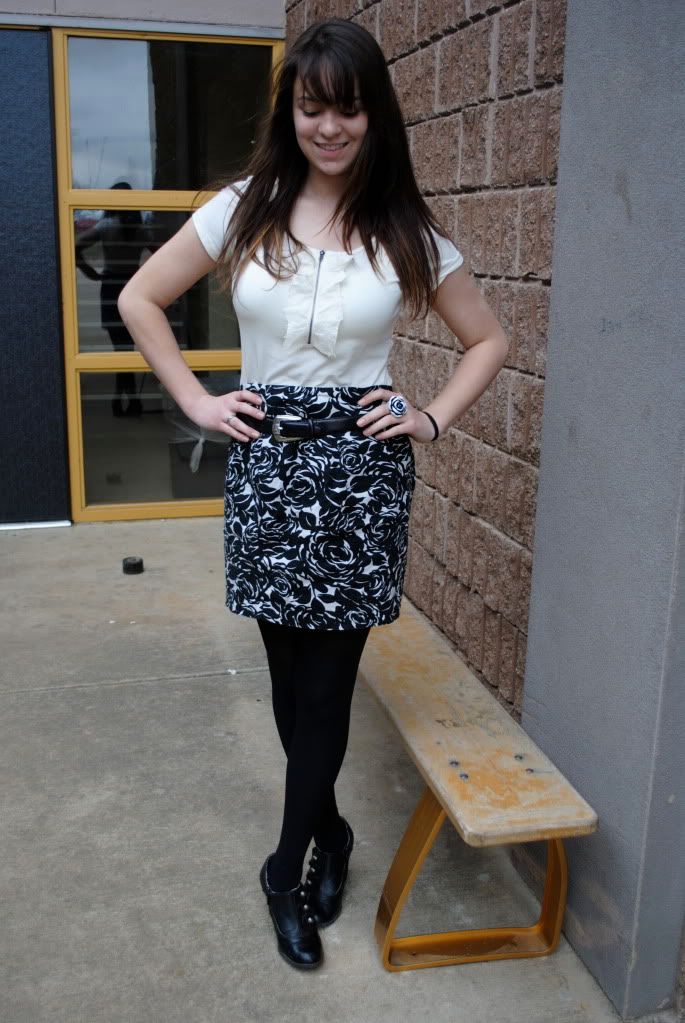 Thanks for all the good wishes about the feature guys! I was so flattered from all the sweet comments. Oh, today was such a good day. My Urban Outfitters order came in...which means finally my very first pair of knee high boots! And amazing sunglasses and a hilarious cat shirt which fits a lot better than white t-shirts usually fit me.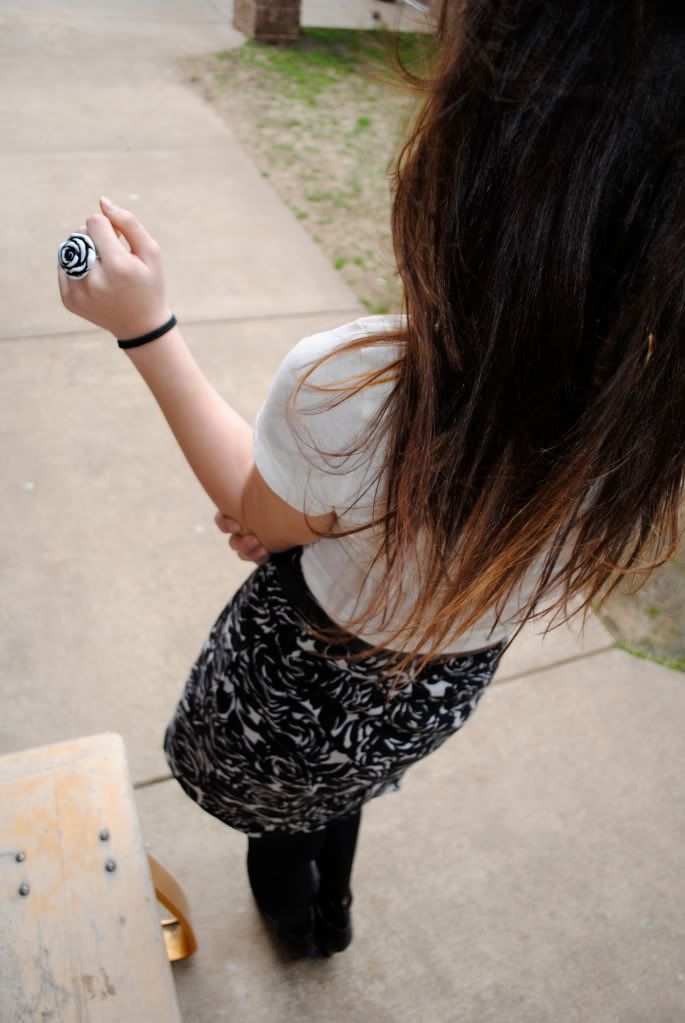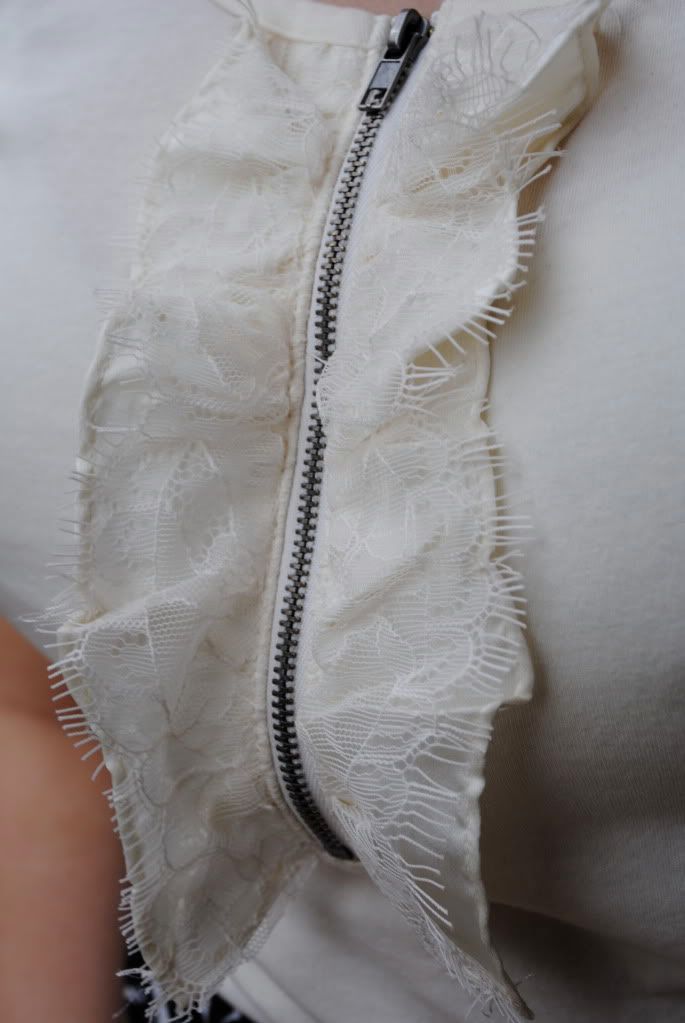 It was so windy today, my hair was all over the place during these pictures! Another of all my new things from Forever 21, this shirt. I'm a really big fan of exposed zippers. Some of my favorite pieces in my wardrobe that I consider essentials (like this and this) have exposed zippers, so I knew I had to have this to my small collection. The shirt's a little bit boxy though, but when I paired it with a high waisted skirt it created a much sleeker look.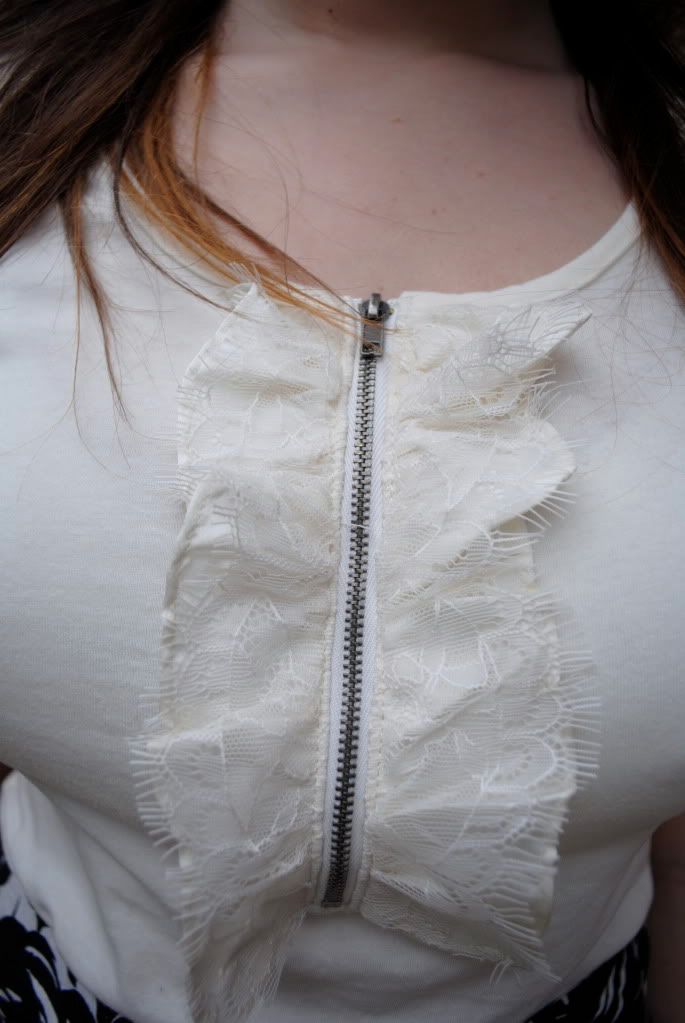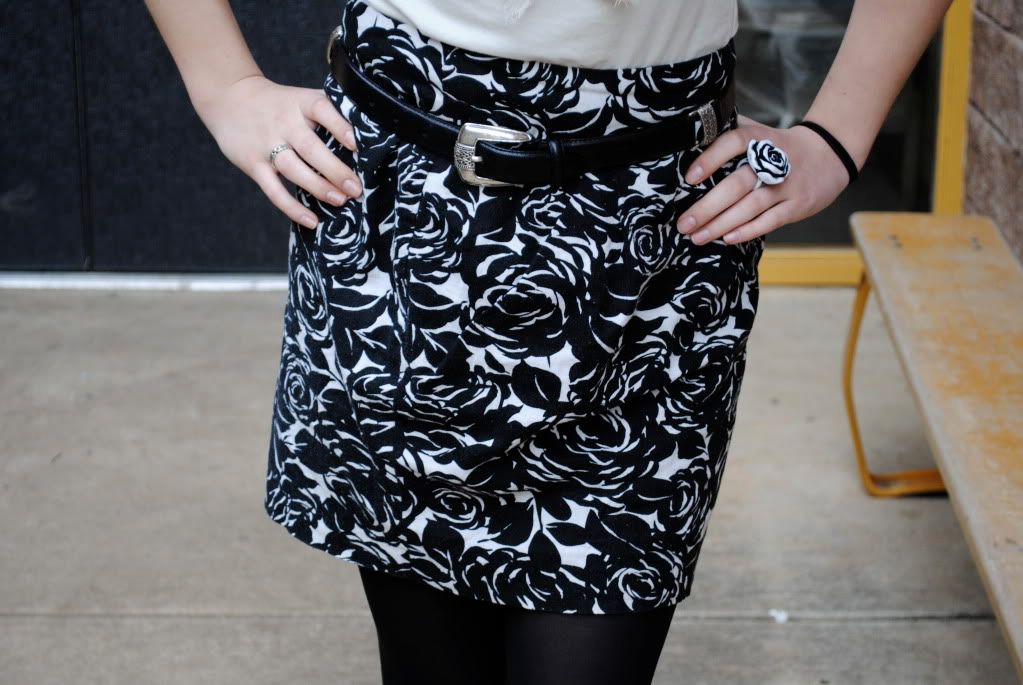 This is my go-to skirt with a print. Usually, I go for skirts that are solid colored, but with details like ruffles, tiers, or tulle. And I find that the few skirts I have with a print on them are style challenges for me....except this one of course. It's laid back floral design and goes-with-anything black and white colors make it one of my favorites.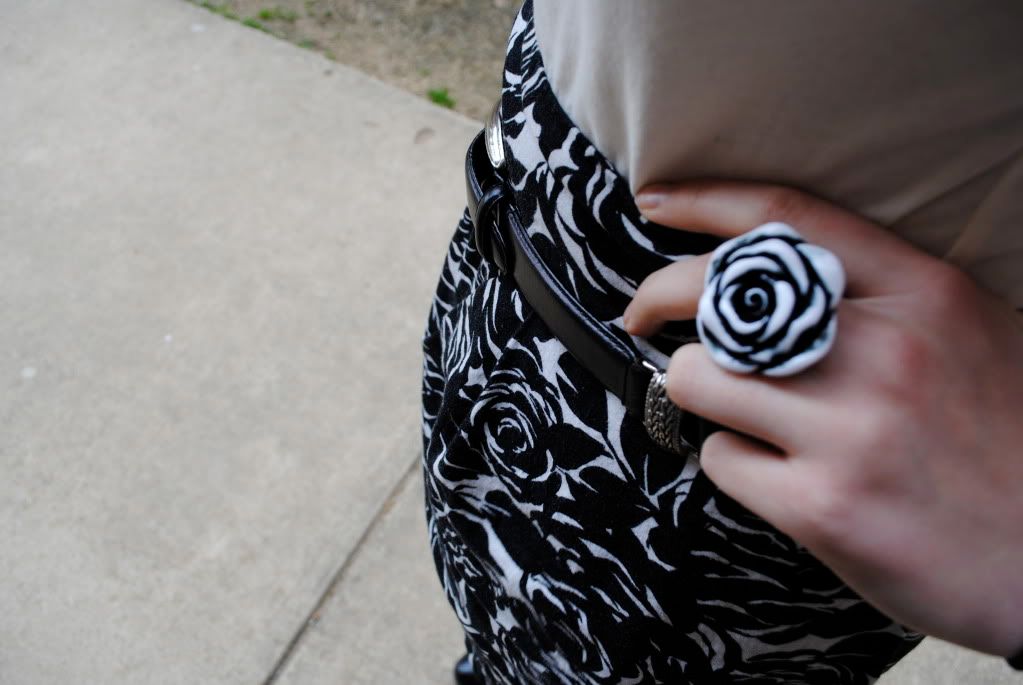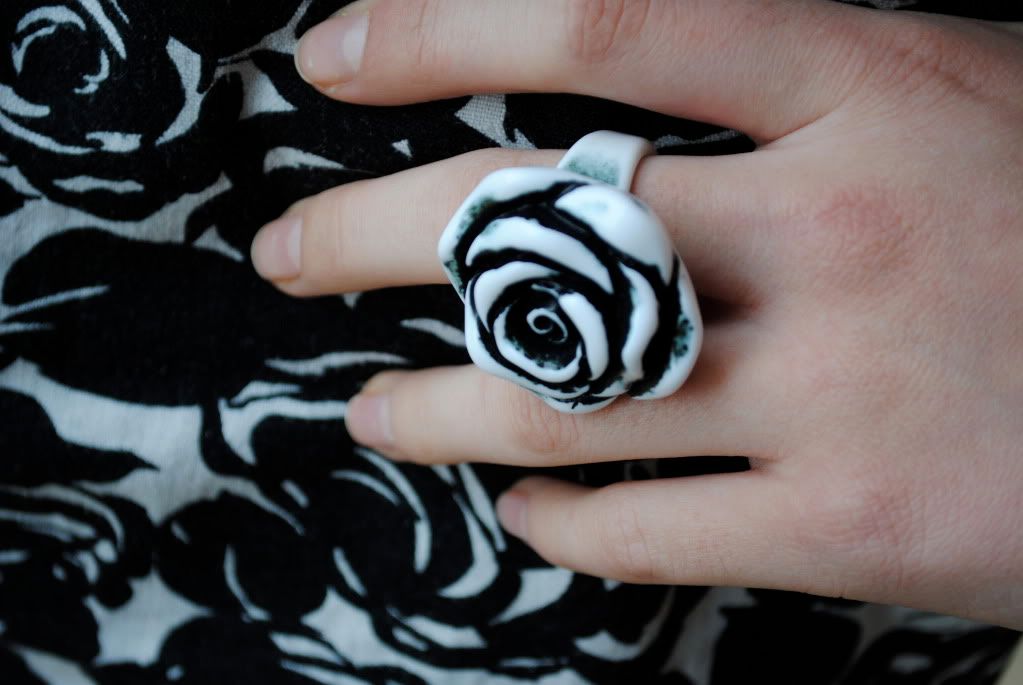 Bam! Big ring, huh? Snatched it from a shop in Oklahoma City last fall when I went to a journalism convention. Everyone was in love with it today, but I must admit it's a bit bothersome to wear. It's so huge that it feels distracting to me. That's probably why I don't bring it out too often. Spent all evening with Jackson watching Bring It On (haha), eating sushi and talking about how we eat too much Asian food, washing battery acid and who knows what else off my hands, Skyping with Larry, spitting out cold tofu...bleh I don't want to go to school tomorrow. Goodnight everyone! (:
What I'm Wearing:
Creme Exposed Zipper Detail Blouse: Forever 21
Black & White Floral Print Skirt: Forever 21
Large Flower Ring: Boutique in OKC
Black Ankle Boots: Target