It was actually pretty hot today. This foreshadowing of the sultry weather reminded me why I was so eager for fall and winter last September. As much as I love summer, I don't really love my hair sticking to my neck and not being able to layer cardigans and jackets and sweaters...and my tights.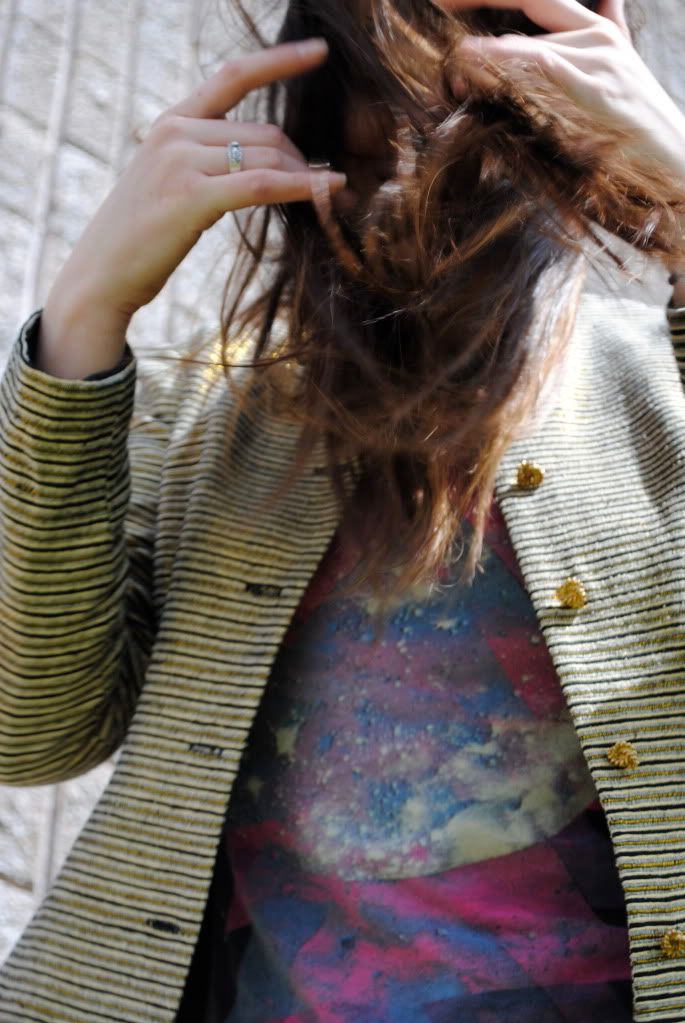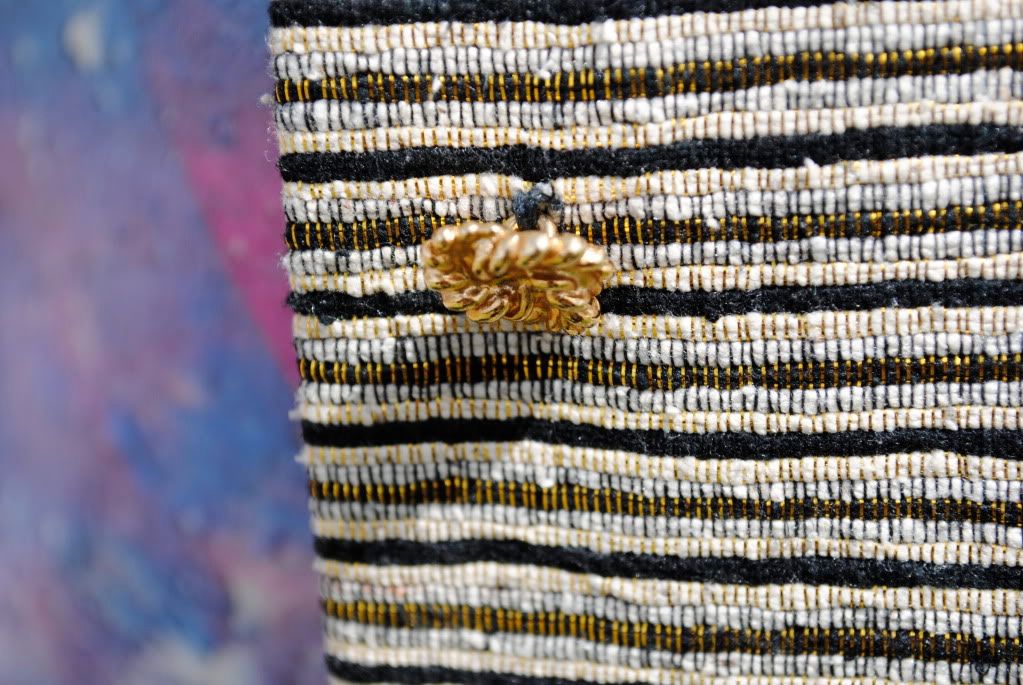 On the up side the grass is so green and the end of school is coming. With the weather getting hotter and all I figured I should get in a last round of all my warmer clothes. This blazer is such a statement piece for me. It's so gold and well-tailored and reminds me of Serena from Gossip Girl. I found it at Goodwill forever ago and cut out the shoulder pads, but when I wore it for some reason I didn't take outfit photos. Isn't the detail on the buttons just perfect? It makes me think of a little old lady in the 1950S, sipping iced tea at a country club while quietly watching a July golf tournament.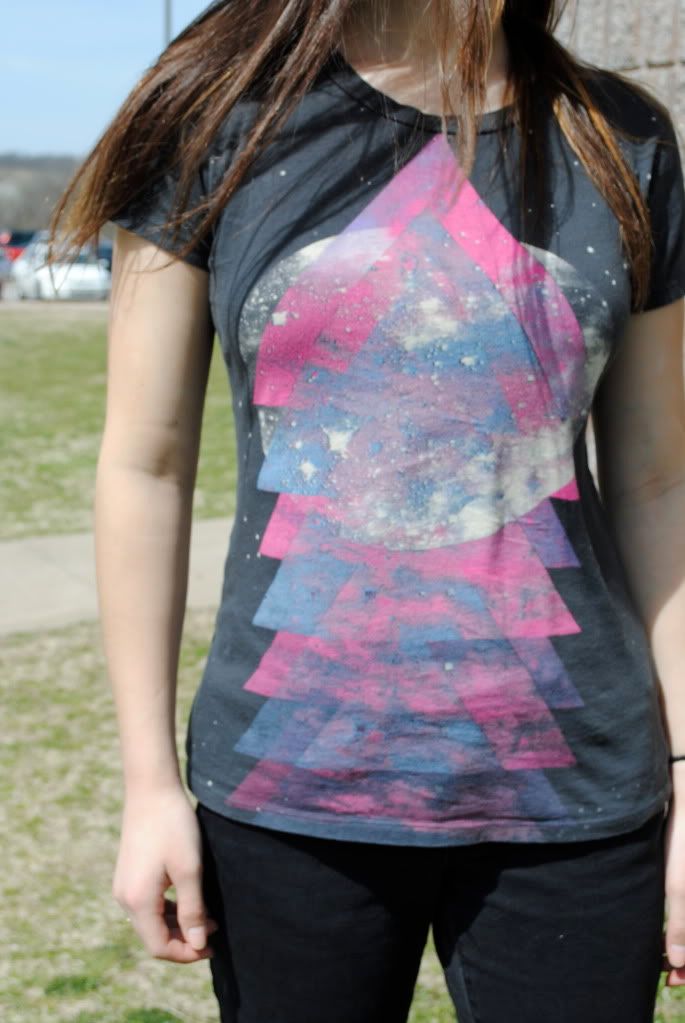 This blazer is also an attempt to add some kick to my boring jeans-and-a-shirt day. If you could call these pants jeans...they're really stretchy, but still have some fit since they aren't made of that terrible material that places like Hot Topic use when they pump out pants in every color of the rainbow. They're a bit big though, and so all day I was pulling them up and regretting forgetting to wear a belt. Lindsey got me to lay in the grass and I felt like Rebecca of The Clothes Horse, except not nearly as stylish and poised.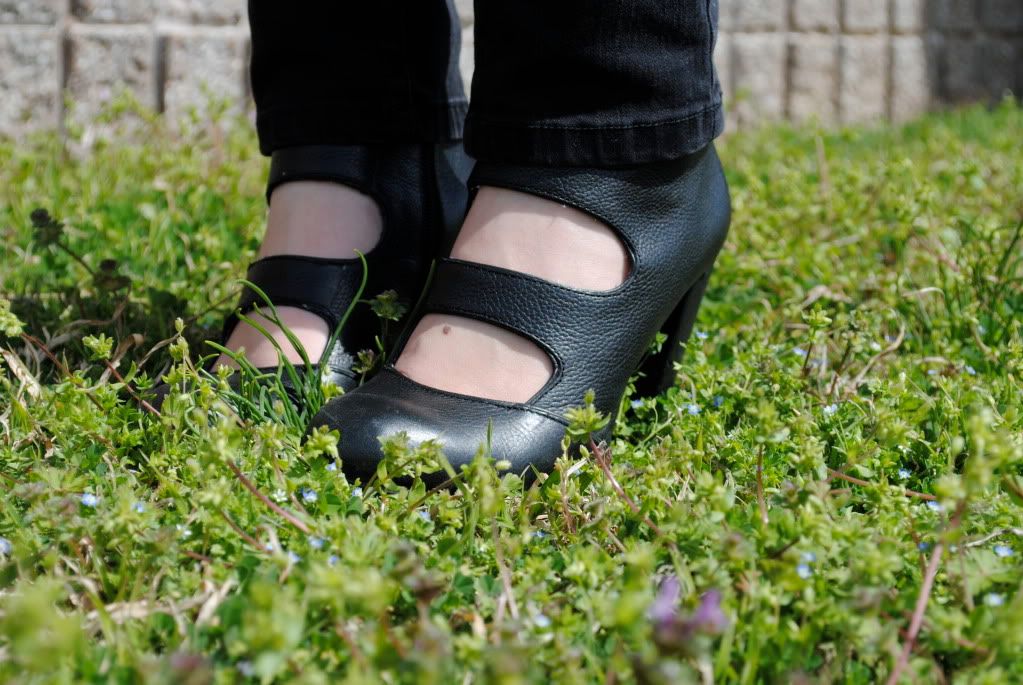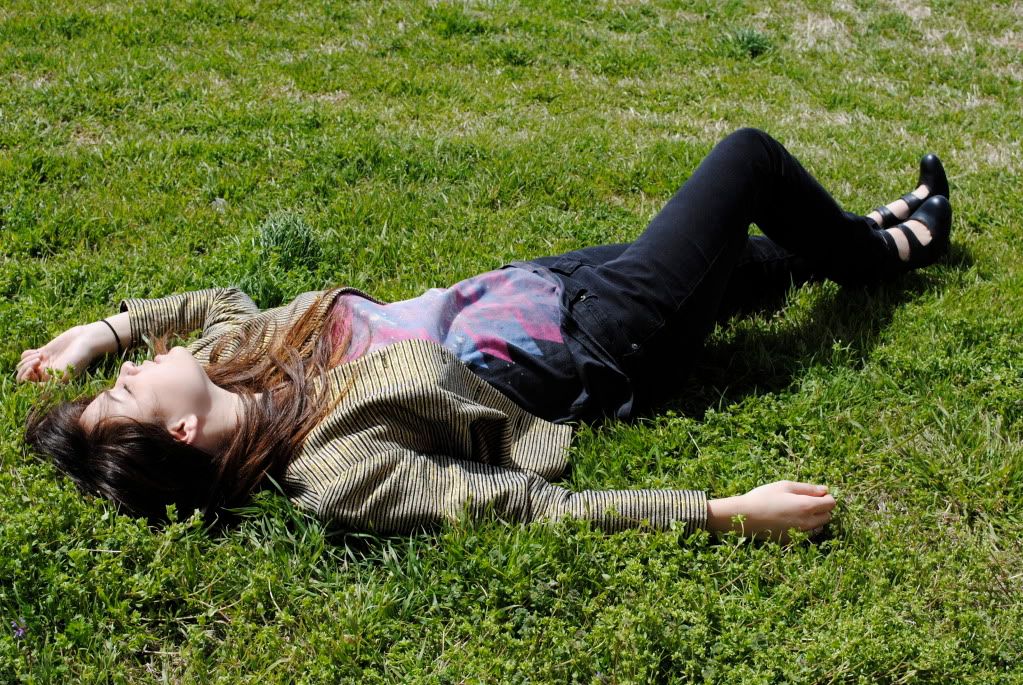 What I'm Wearing:
Gold & Black Blazer: Good Will
Archetypal Graphic T-Shirt: Urban Outfitters
Black Cut Out Heels: Urban Outfitters