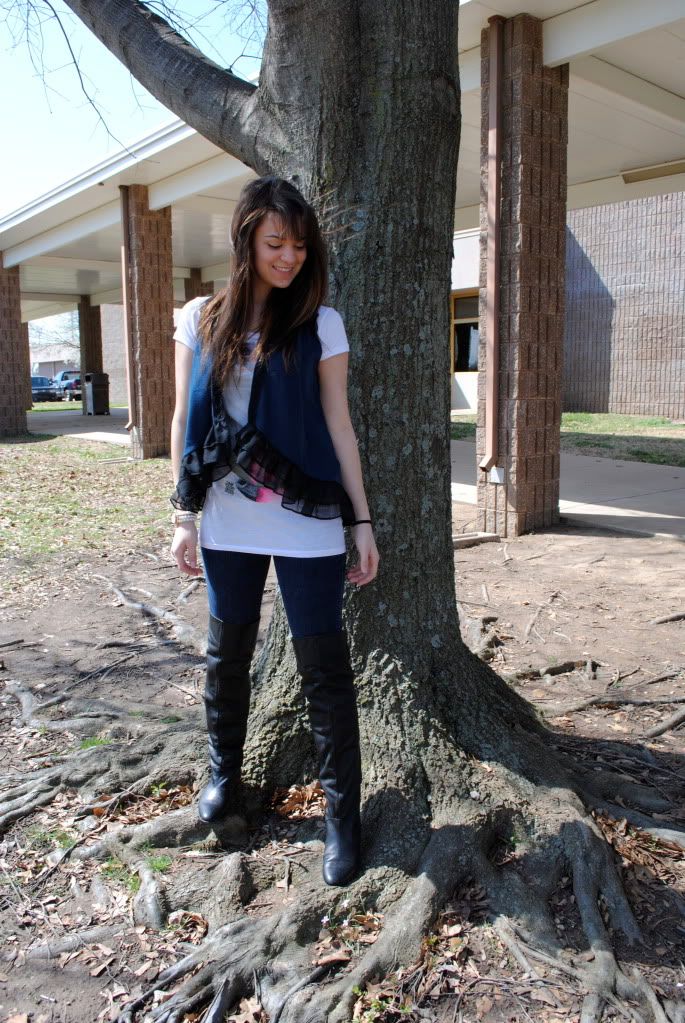 The end of the week is always the best part, and today it was so sunny and not terribly windy like Oklahoma usually is. I got to wear my new sunglasses and drive home with the windows down and it was just great! I know the only thing I won't like about the warm weather is I won't be able to wear tights and cardigans without dying from a heat stroke.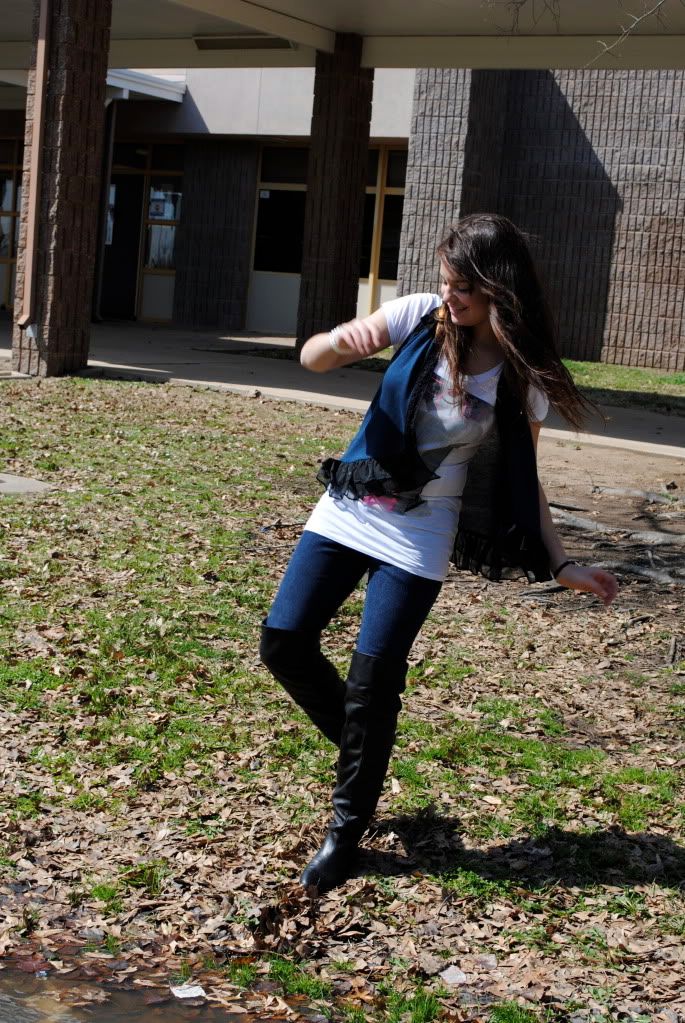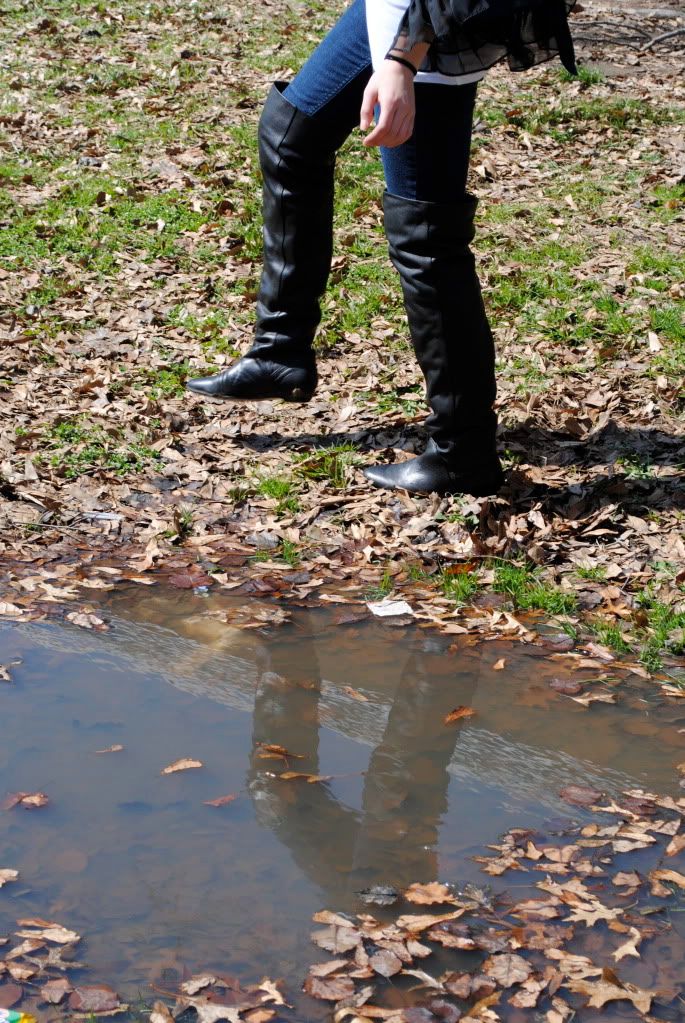 The only pair of jeans I own that I actually enjoy wearing because they're so fitted they feel like tights. And the revelation of my new boots! They're so perfect. You wouldn't believe how hard it was to locate a pair that was plain black, no heel, and no foolish adornments (I hate tassels). My friend Mike told me I looked like a pirate in first hour, which always gets my day off to great start.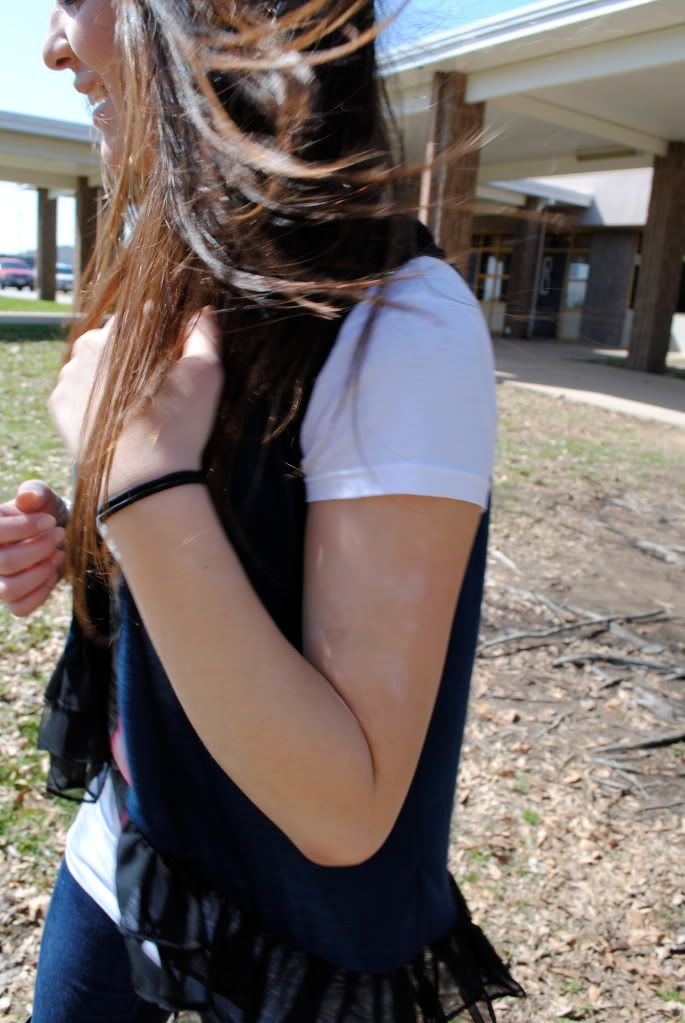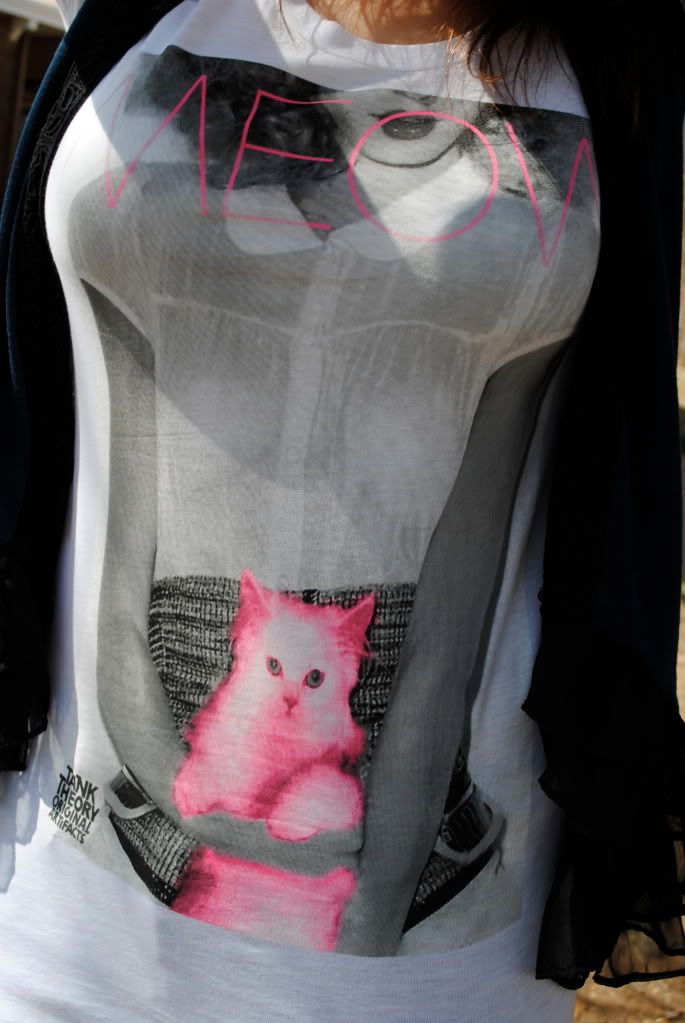 Another new shirt that I ordered with my boots simply because it was funny and on sale for ten dollars. I'm surprised I didn't get in trouble by a teacher or administrator at school for graphic nature or something, but I suppose none of them really understood what that pussy cat represented. I did get high fives and bursts of laughter from my friends all day, which made my Friday even better.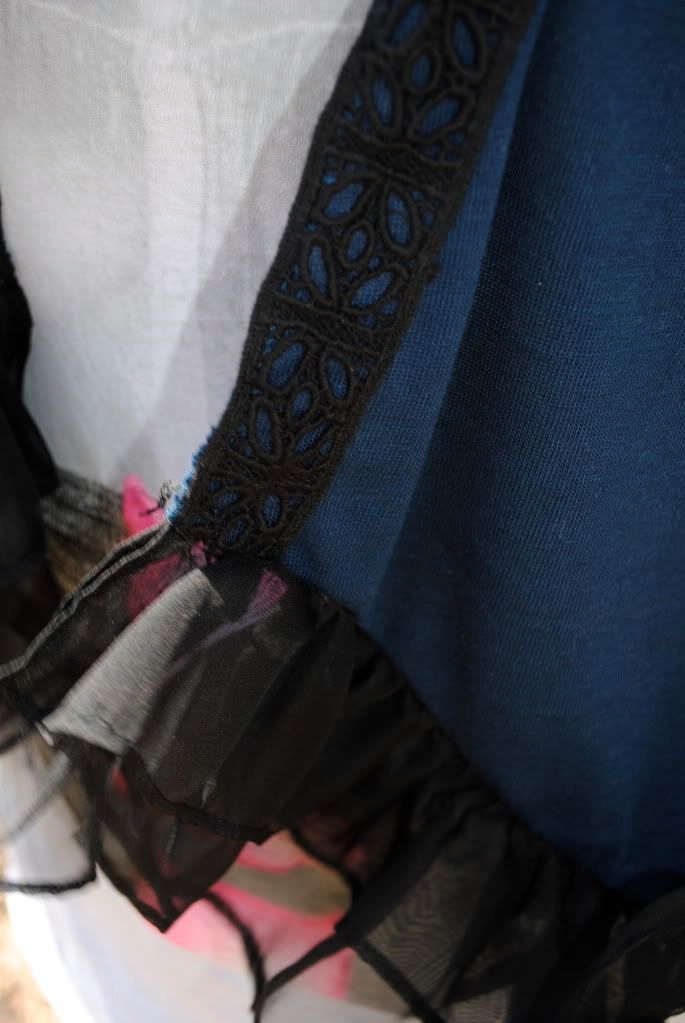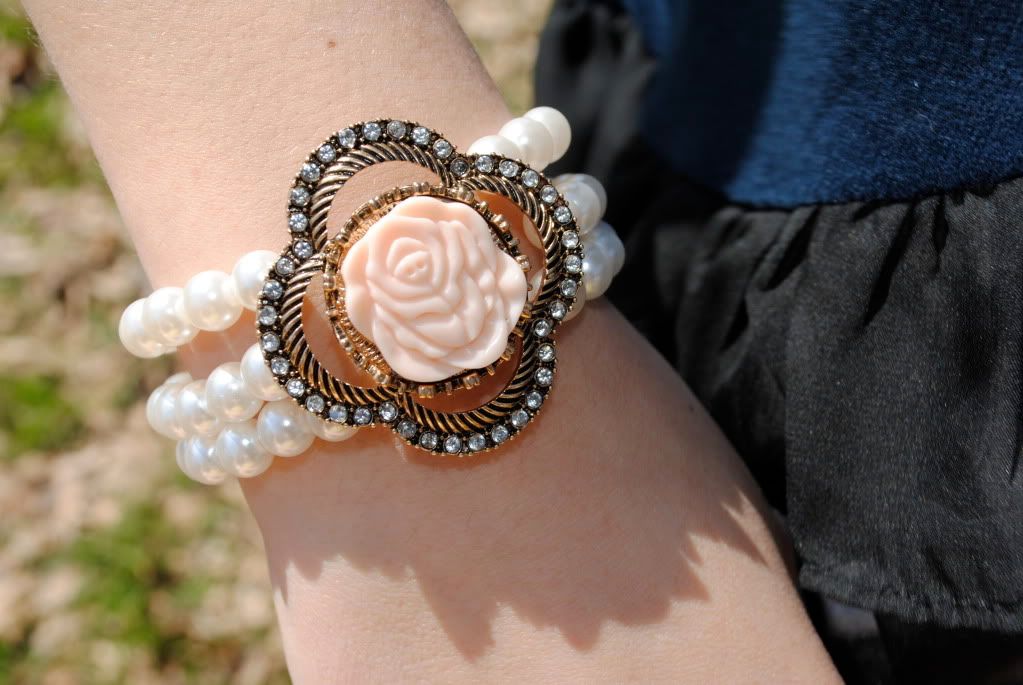 Yes yes, I know, you've just seen this little vest a few days ago...but I haven't had the chance to wear it to school yet and so you must suffer a little repetition with me! At least this bracelet is a virgin to my camera until today, a recent snatch from Charlotte Russe. Reminded me of the sweet and dainty things Merily always seems to have on her blog (which I love), Sequin Magazine.
P.S. And now I have exciting news!

My friend Annie Best's mom, who I went with to New York in January, has decided to help sponsor me to go take creative writing course at Pratt College's Pre-College Program this summer! I am so excited because not only will I get to spend most of July in New York, I will also get college credit for the courses I'm taking. The cost is around $4000 with the tuition, room, board, supplies, local transportation, and everything else. Hopefully my friend and photographer Lindsey's parents will sponsor me too and then I might have enough to go...I'm so excited! (:
What I'm Wearing:
Pink Cat T-Shirt: Urban Outfitters
Blue & Black Ruffled Vest: Forever 21
Dark Wash Jeans: H&M
Rose & Pearl Bracelet: Charlotte Russe
Over-the-Knee Black Boots: Urban Outfitters