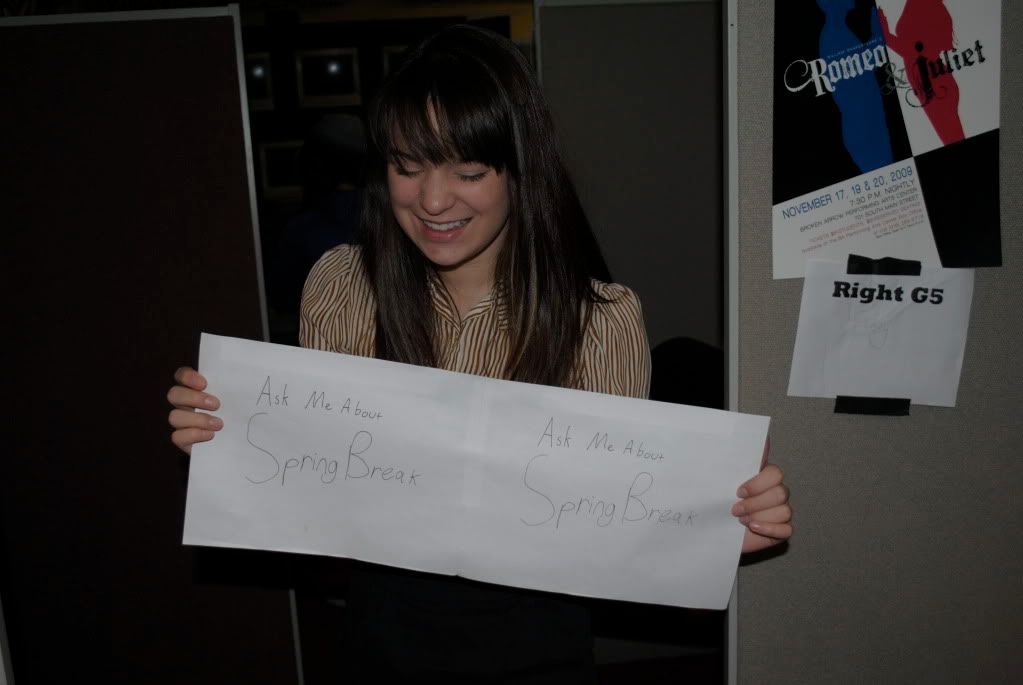 I am so very excited that tomorrow is the last day before Spring Break! I'm throwing a party tomorrow night to celebrate and it will be wonderful! :D Even though I'm not going anywhere special over the break, I've still got a lot planned...a trip to Oklahoma City with Cayla, lots of yoga, lots of cuddling, lots of sleeping. My favorite things! And what a great day...although most of it was absorbed in editing my video. After my last post with the green screen, I got a few emails asking about my broadcasting class, so I think I'll do a post on that soon because I've got so many pictures from that class that it's got its own folder on my computer. :D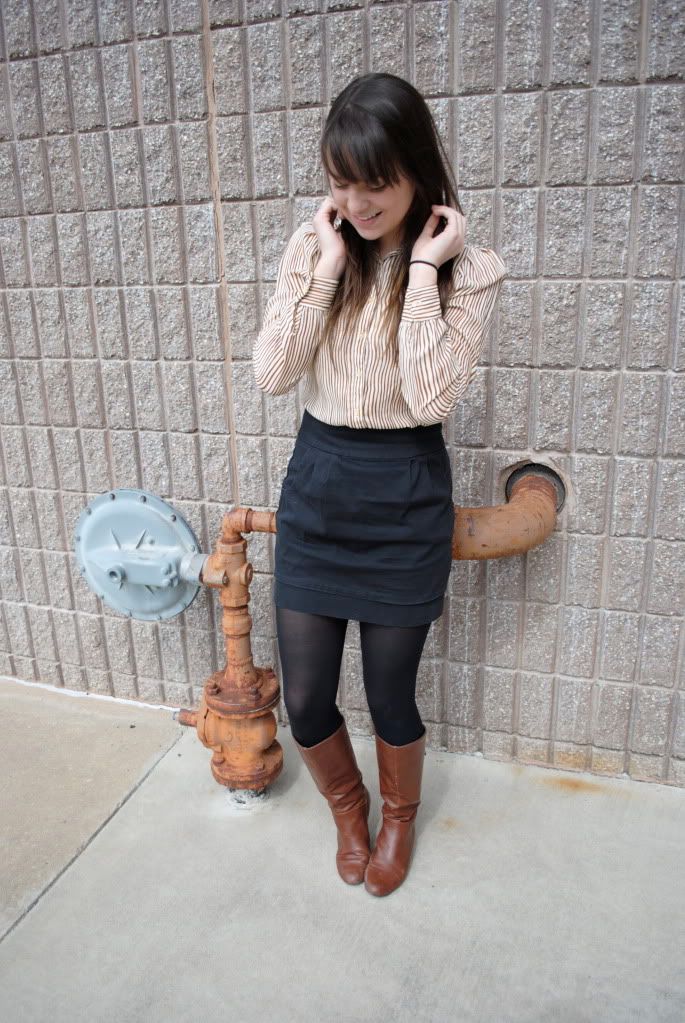 Onto the goods, the outfit. Mm, what to say? I've never really paid attention to that rule(?) that brown and black shouldn't be worn together. I don't see why not, I love the combination if it's done right! This top is very 70S College. I love the stripes and the sweet little ruffled collar. After thrifting it though I must admit it's been sitting in my closet for a while. It's really short and thus very difficult for me to style, because I like my clothes long and oversized. Plus, being more endowed in the chest area than most girls, it really annoyed me that the buttons stuck out and that one was constantly coming unbuttoned. The solution? Sports bra! And I felt great in this all day. Plus it was nice to take a break from heels with my favorite boots that are super comfy and go with any(every)thing.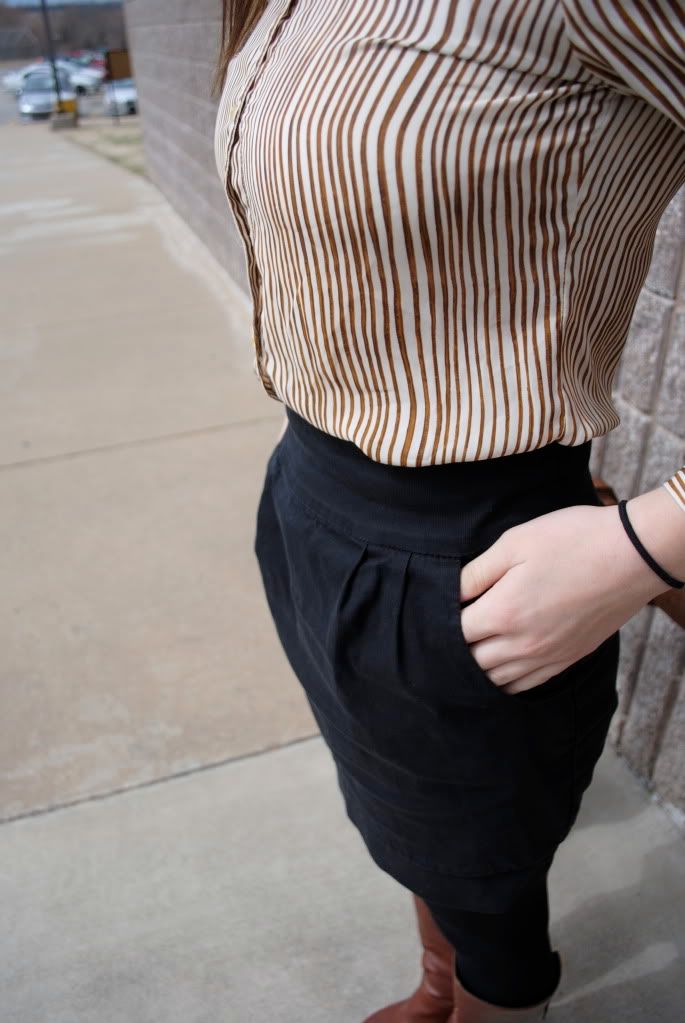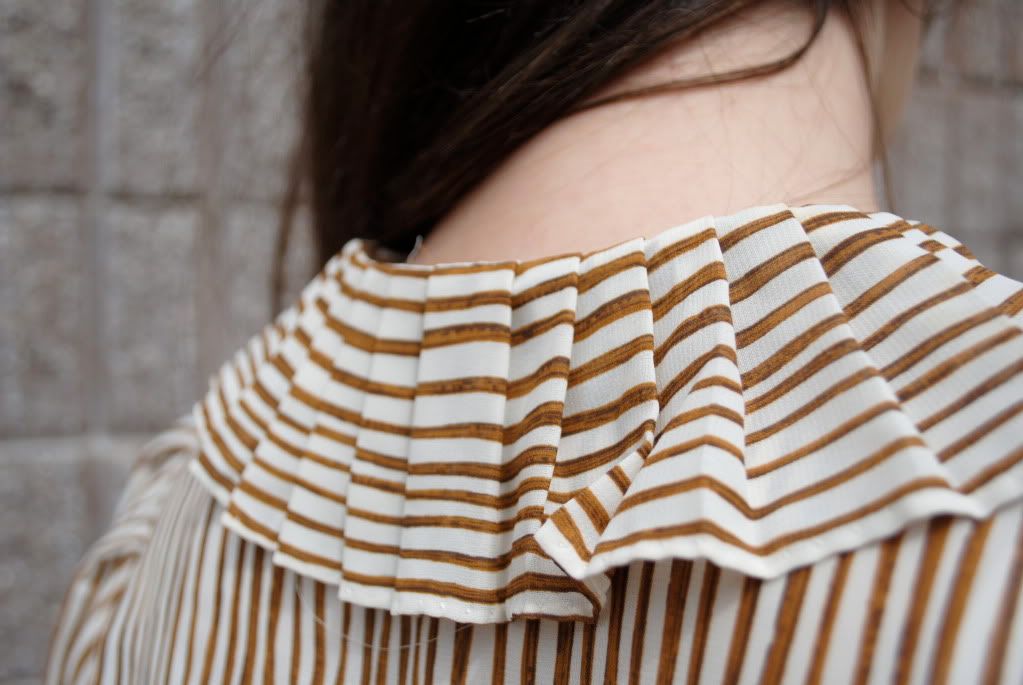 Today I really thought I was going to hate the way these photos turned out, because I was really busy and Lindsey and I only had a quick minute to take these, and we even stooped to recycling locations instead of scouting around campus for new ones like we usually do. But I really love them! Photographer Lindsey below!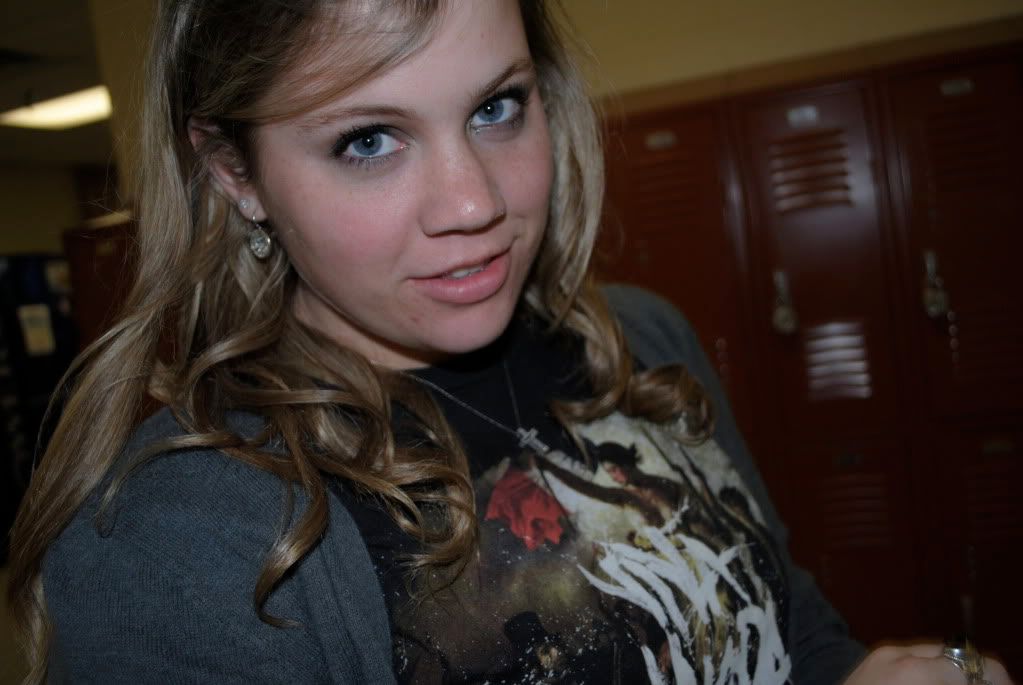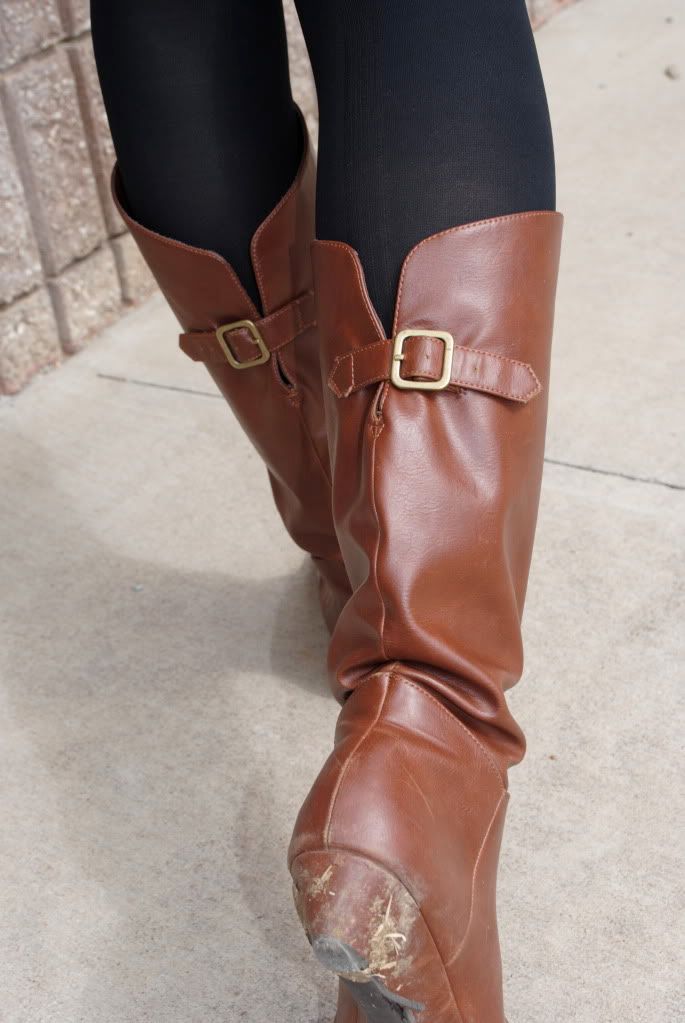 This skirt is my fall back skirt. It's got all the essentials: black, a nice length, tulip shaped, even with a gorgeous exposed zipper. This is one of my best purchases!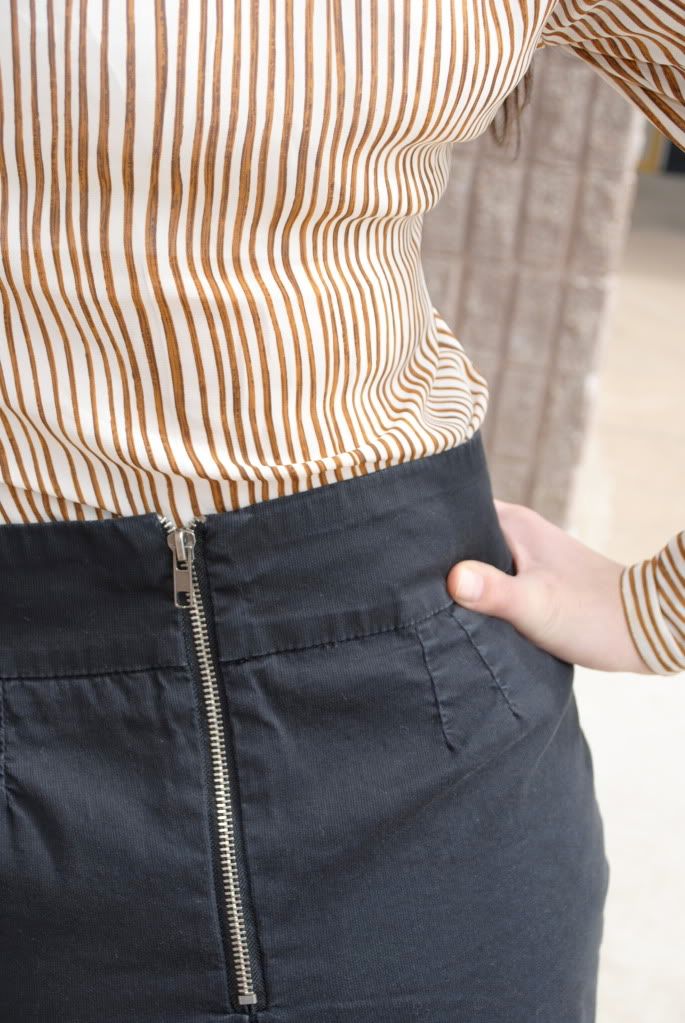 Alright, well now after a long, rambling post I will close with wishing you all a lovely weekend soon! I think I'm recovering a bit from my cold / allergies / whatever it was. And now I've got Fiest on repeat (I love Fiest...forever) and I'm admiring the lovely flowers my wonderful boyfriend got me for no good reason at all just because he's fantastic! Goodnight everyone! :D
What I'm Wearing:
Brown & Creme Striped Blouse: Good Will
Black Tulip Skirt: Urban Outfitters