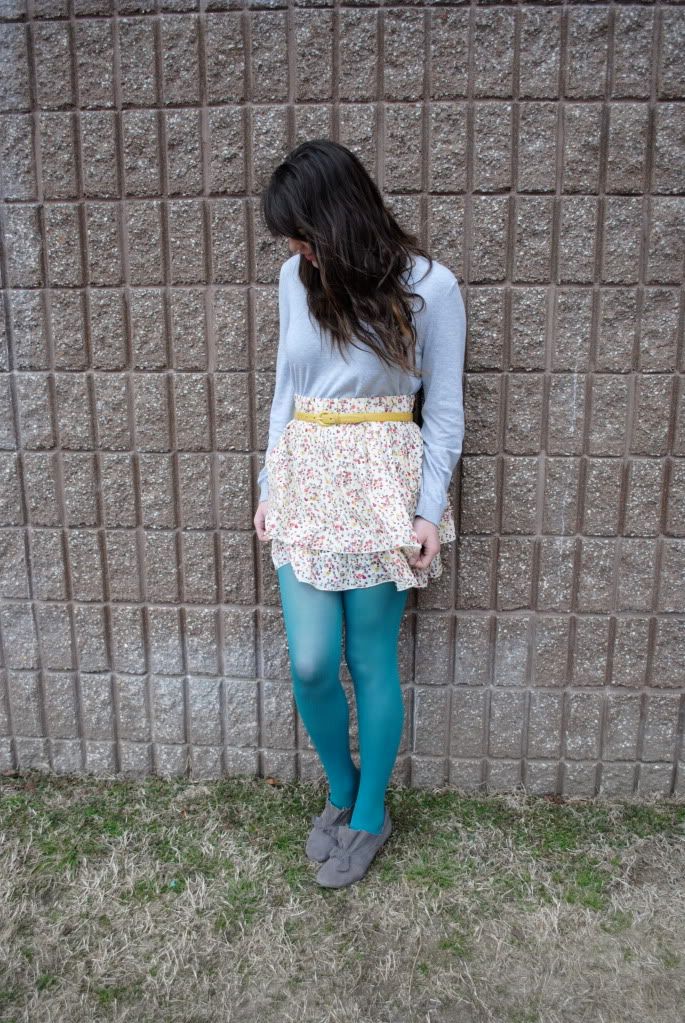 I was exhausted all day at school today, even though I got a decent six hours of sleep which is just a little less than what I usually get...and during my European History class I fell asleep on my binder. But other than that, it was a relatively good day. Plus my hair was curly, or at least curly for me. I suffer from pin-straight hair which refuses to do anything besides hang limp.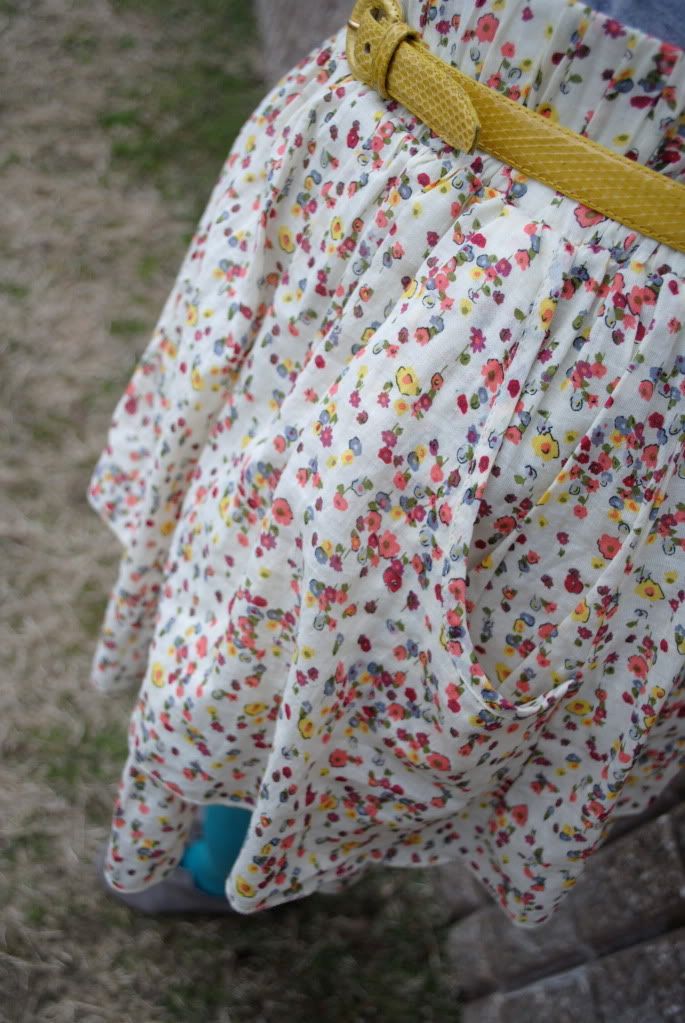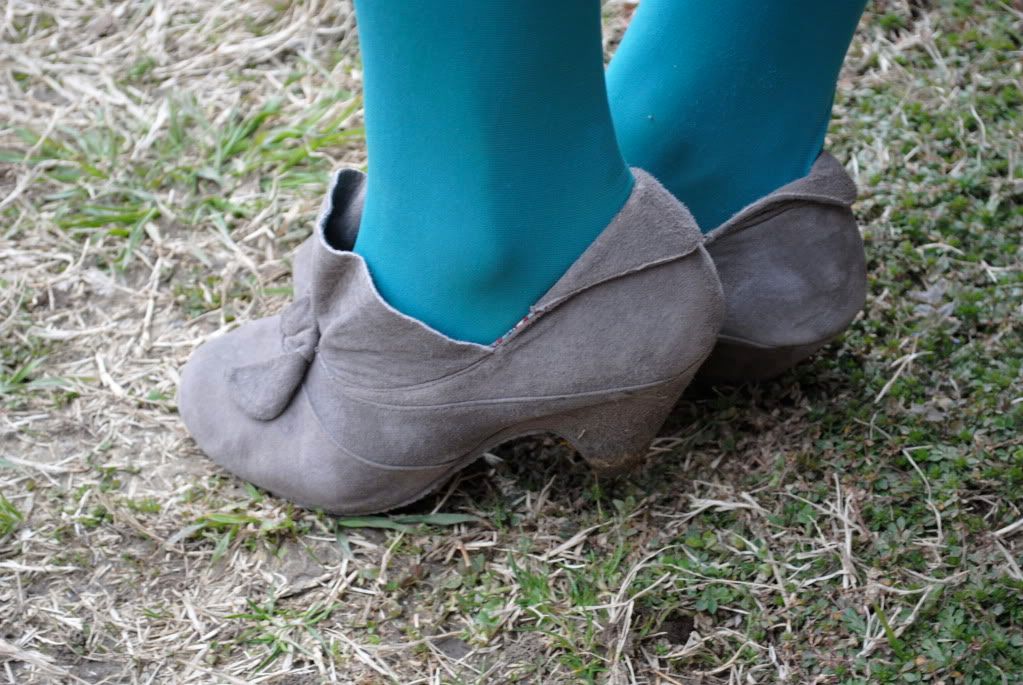 So this skirt...it's really wonderfully adorable, but for some reason, I found it REALLY hard to style. Something about the way the tier sits makes it look a bit bulky, but I couldn't resist getting it because I feel in love with the print which reminds me so much of spring time. This sweater actually belonged to my lanky boyfriend, but he out grew it (he's getting more lanky by the second) and so it went to me. It's really warm and probably the only suitable piece of winter attire I own. Ha!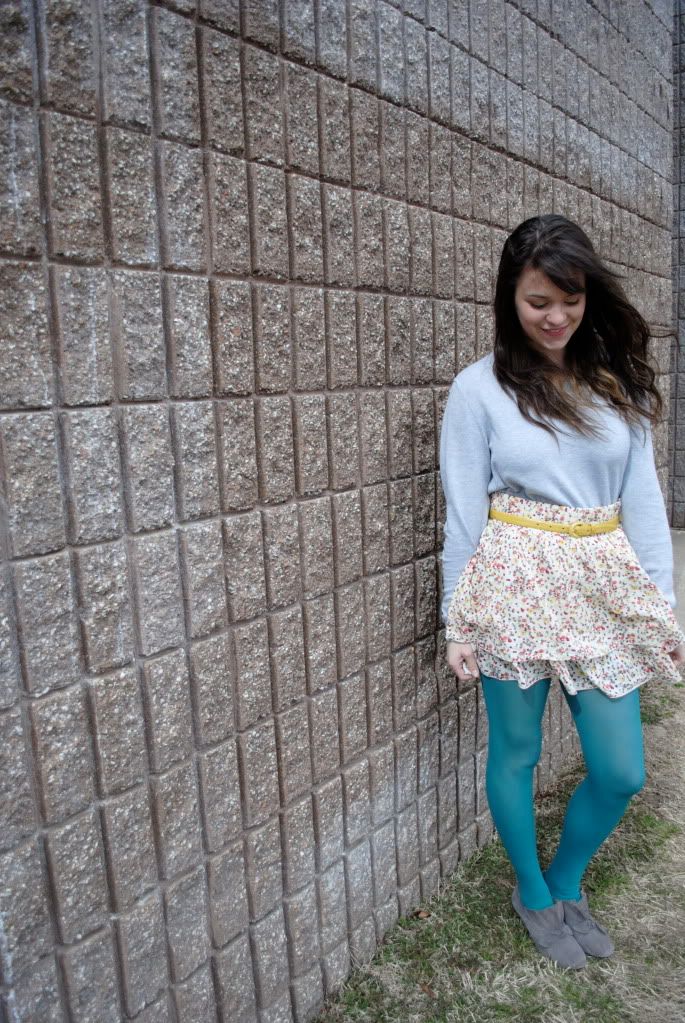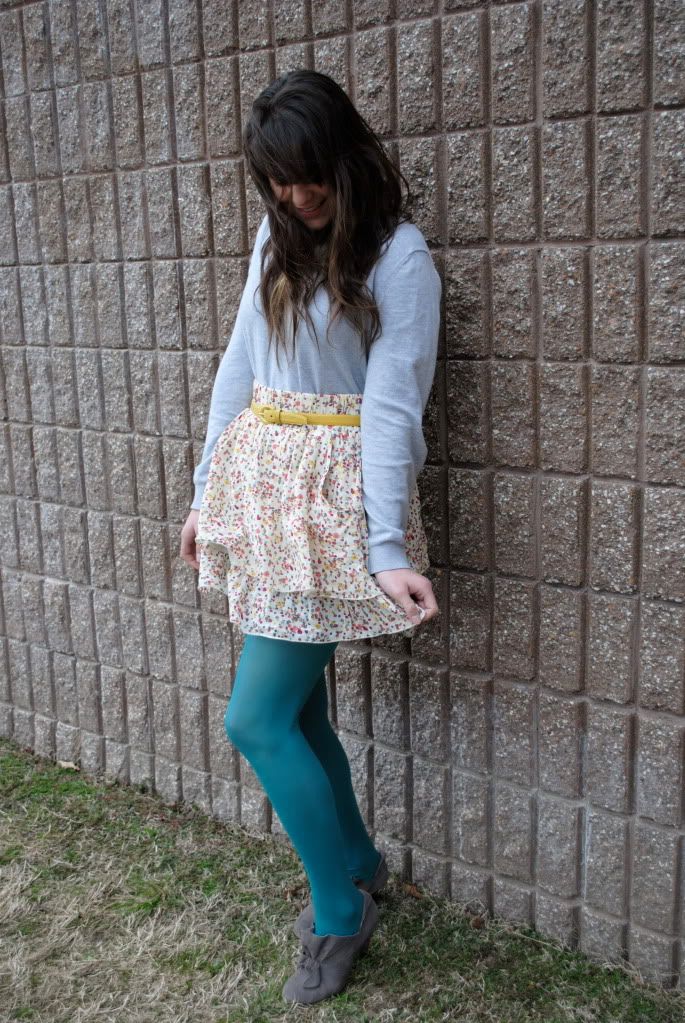 I am so completely jealous of the girl who takes my photos for me, Lindsey. Ever since she started playing around with my beloved Nikon D3000, she really enjoyed it's photographs...and guess what? She got a Nikon D5000! I lusted over that camera so much...but it was just WAY to far out of my price range. So I settled for it's lesser (but still awesome) sibling. The D5000 comes with a lot of features I wish I had like live view shooting and video.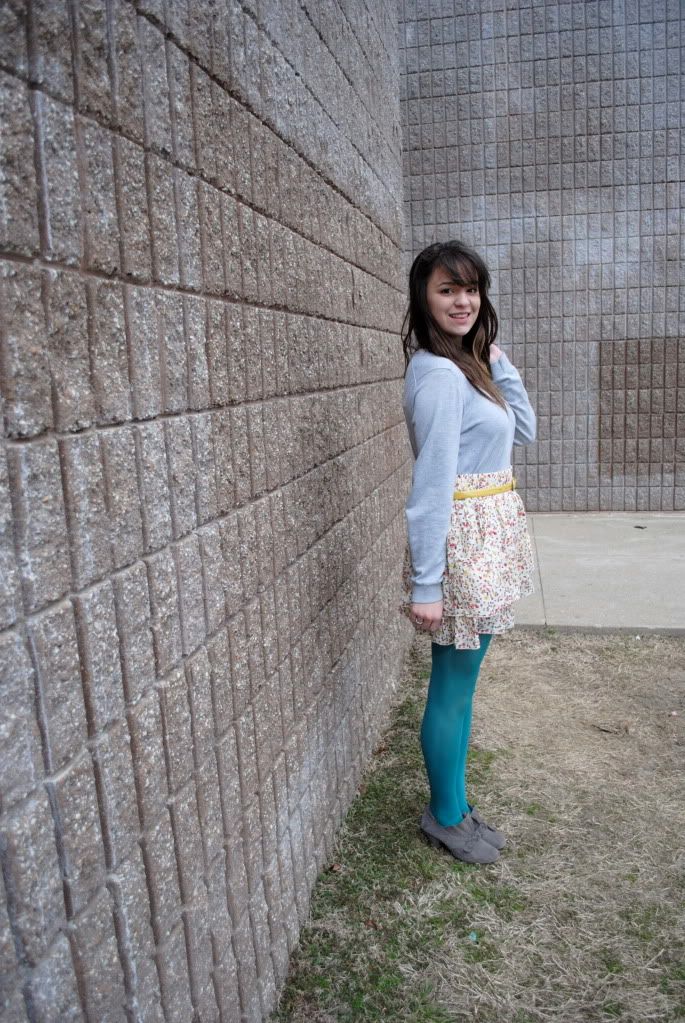 What I'm Wearing:
Grey Sweater: Banana Republic
Floral Print Tiered Skirt: Target
Thin Yellow Belt: Good Will
Grey Ankle Booties: ModCloth.com
Cheyne.