Today Lindsey and I ventured to some small fields, just a bit off the main campus. It's finally getting warm! I love it, I can't wait for spring. This little grey dress is really pretty and simple...but it's pretty tight, so I usually like to layer a cardigan or something over it. And the shoes! Ah, I felt like they were something I'd see Jennifer from Sally Jane Vintage wear. They're a nice navy and brown mix, with a wonderful little heel and they make me feel like I just walked out of the 1930s. They're a bit big, but hey, for three dollars, I don't mind.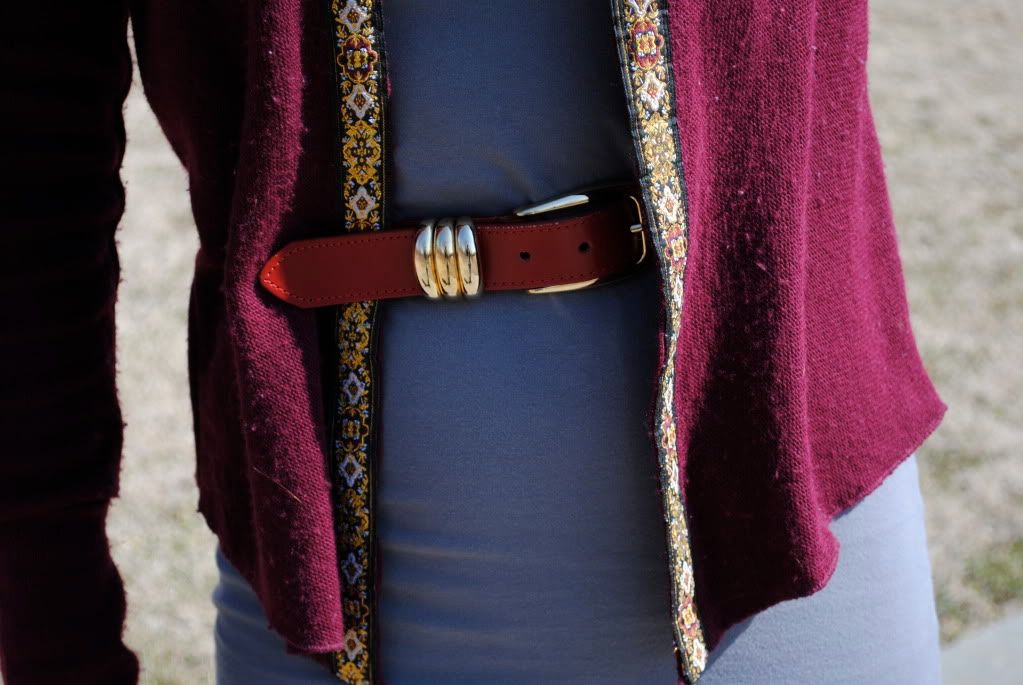 I felt like Rebecca from The Clothes Horse, taking picture in the trees. I wish Oklahoma had some prettier scenery...or at least around campus where I take my pictures, because Oklahoma actually gets quite beautiful during spring time. I bought this cardigan last year and only just now remembered I had it. It's Urban Renewal which I am always a bit hesitant about purchasing, because sometimes Urban Outfitters' Urban Renewal clothes turn out quite terrible. But I think I got lucky with this one because it's got a delicate trimming that I fell in love with.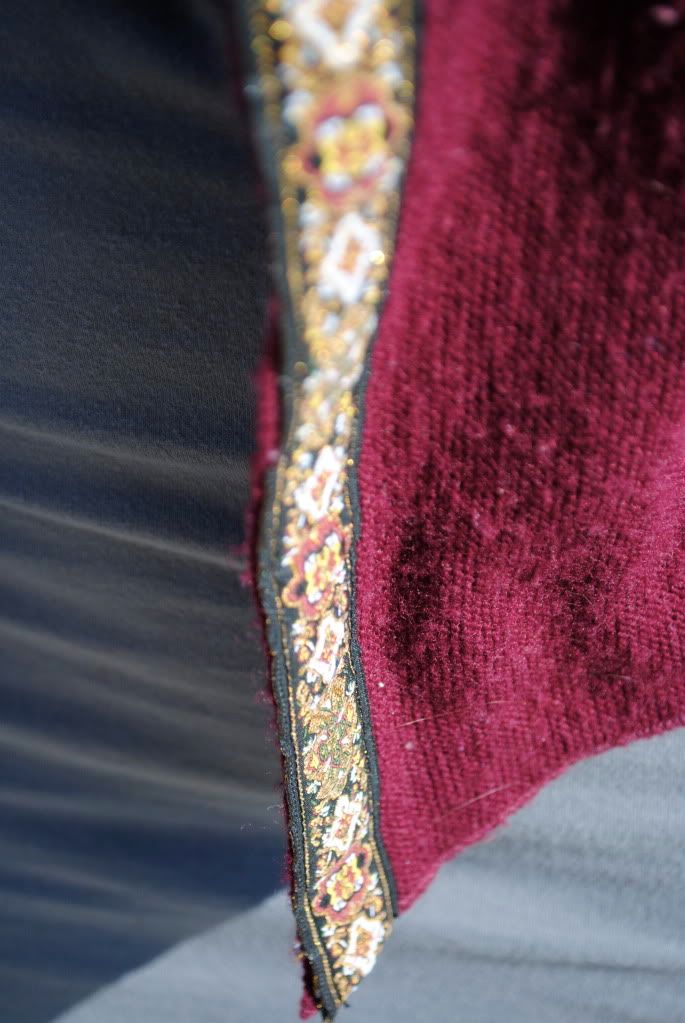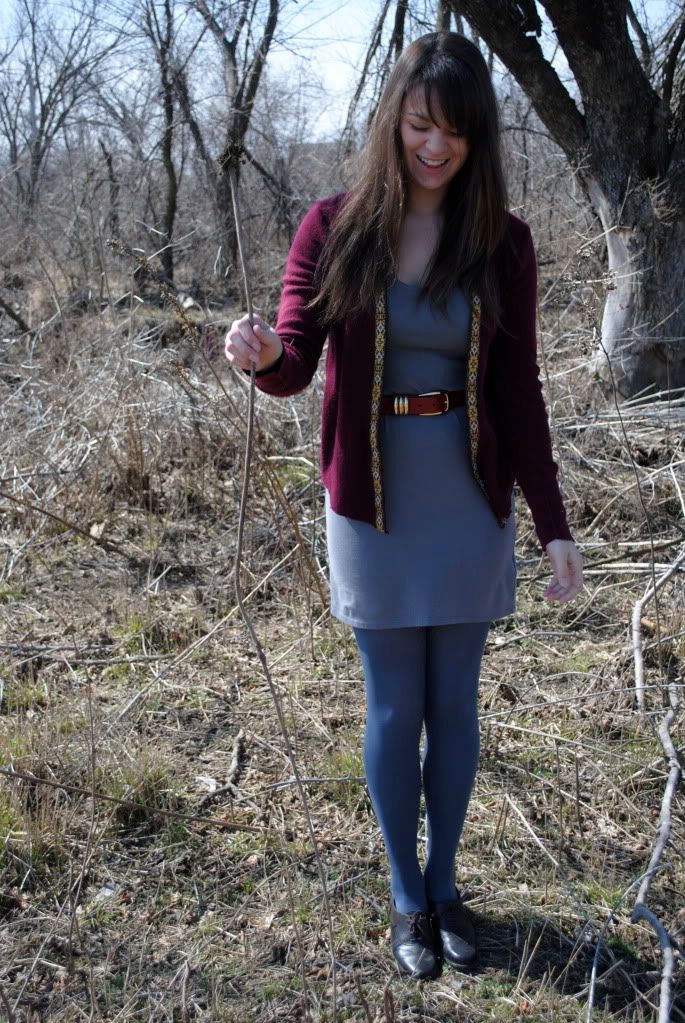 I have my second yoga class and I'm really excited. I loved the first one even though my hip flexors (I never even knew I had those) were really sore after the last time. I wish I could take yoga more than once a week, but all the other classes are either scheduled when I'm in school or working. Bummer.
Also

, thank you for all the comments and lovely words, emails, questions, recommendations, and just everything. This blog is just for fun, and I think it's kind of cool that people actually take the time to read it. :D I've had a few people ask me which blogs I follow and why...besides the ones I've always read since I first discovered fashion blogs, I have a strict follow-for-follow policy. Because I feel like if someone's following my blog, I should follow theirs. It's important to me to know who's reading...plus I found all the people that take the time to comment or email me are really inspirational and stylish. Well, that's all, have a good Wednesday! (:
What I'm Wearing:
Burgundy Cardigan: Urban Outfitters
Brown & Navy Shoes: Good Will