It was so nice outside today. Really windy, but the weather was great. Even tonight when I was at my friend Annie's to study for our Pre-Calculus test it was still warm. I walked out the front door expecting to dart for car really quickly to avoid freezing, but I was surprised at how perfect it was. I am still not looking forward to the ominous hotness that will submerge Oklahoma in a month or so though...anyways I'm sure you'll get a kick out of these cheesy photos. My usually photographer, Lindsey, wasn't here today so Uyen took them for me. She was giving me all kinds of positions and I just ended up laughing every time because I felt like a Sears catalogue model.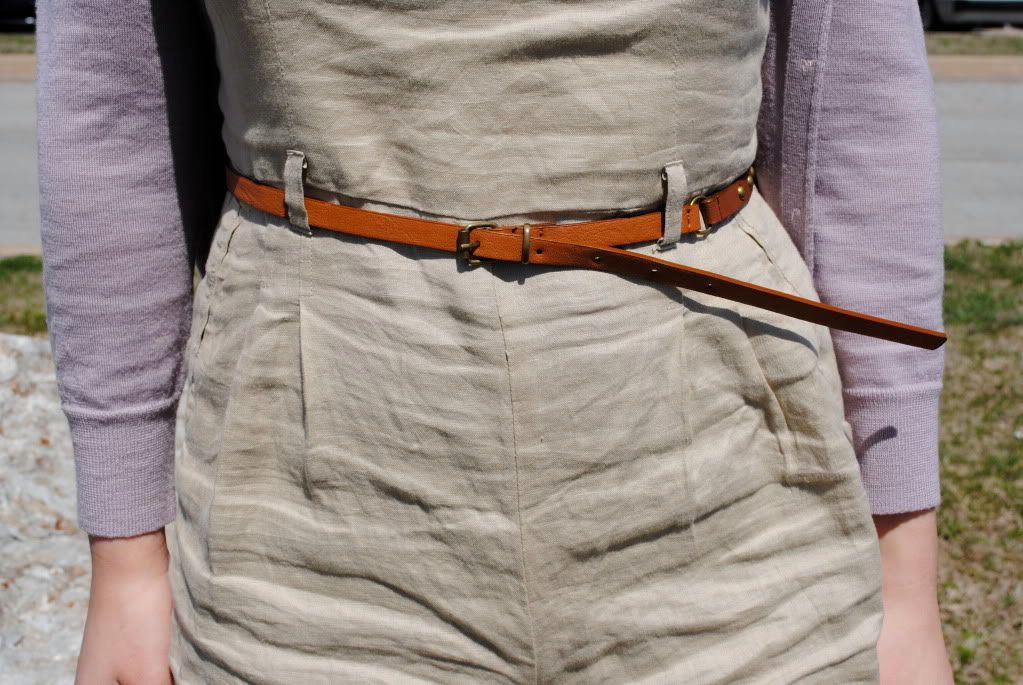 I've pretty much been on the hunt for a good romper for a month or so now. But most of the ones I've stumbled across did that odd thing were the shorts were long enough and they flared out awkwardly. But this is the first one I've tried on that didn't do that because they are cuffed and so it sits more evenly on my legs. And I love the neutral kaki and the breasted detail. Ahhh. (: I am kind of afraid to wash it though, because it's from Forever 21. And as much as I love their clothes, the quality is often horrendous and I discover little holes and fabric ware after about three washes.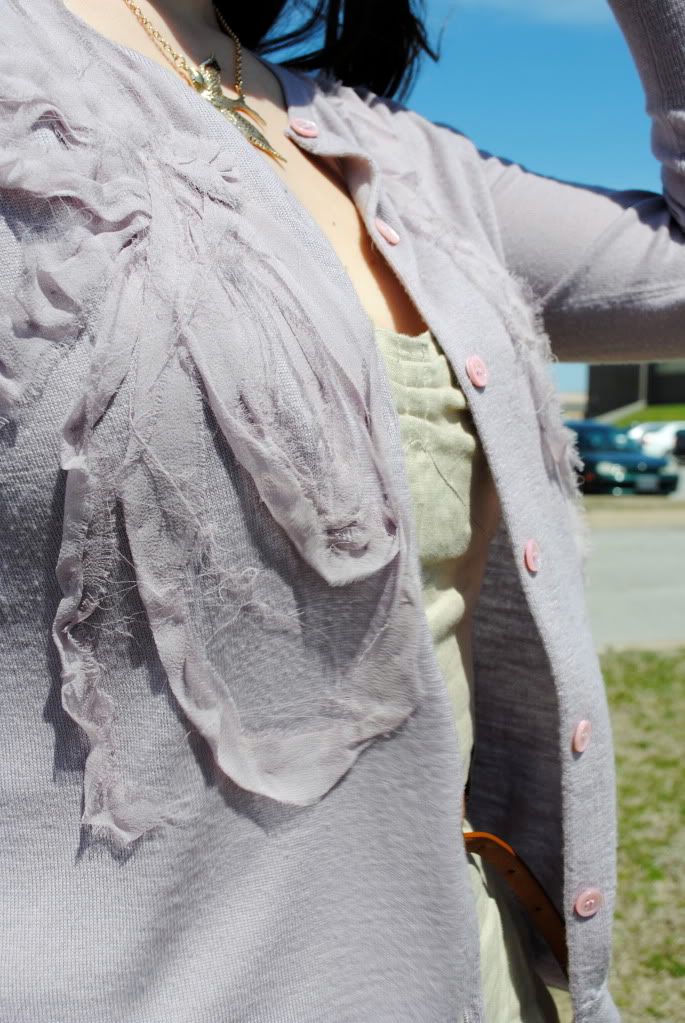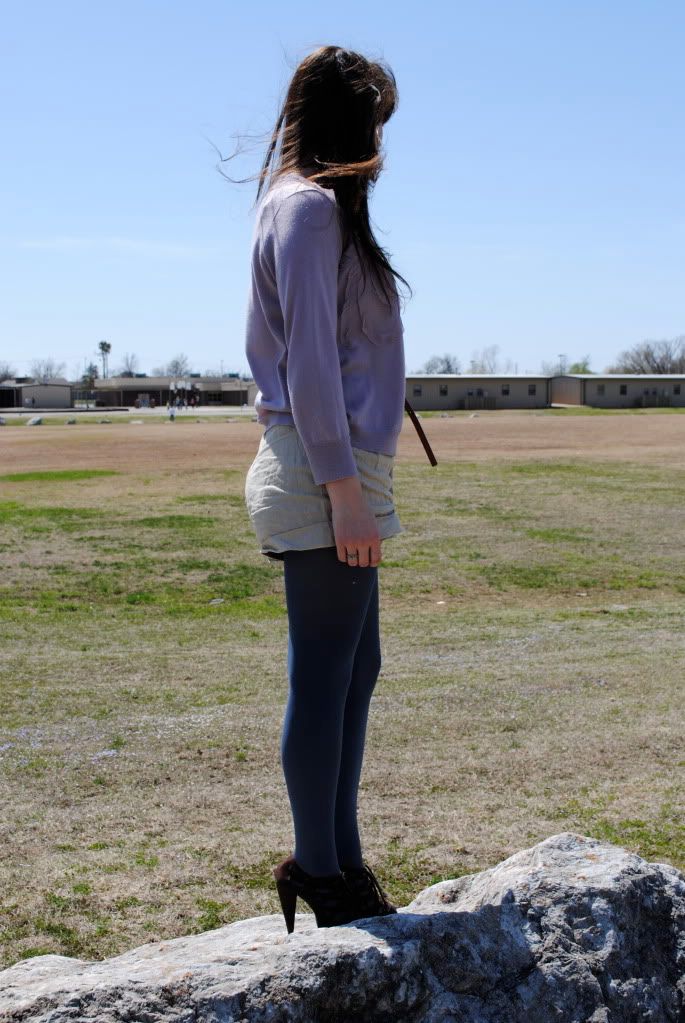 I love J Crew. A lot. I really do. I just don't like how expensive it is. It's so depressing to walk by the store window and see a blouse with a charming little peter pan collar only to later discover it's $90. However, this cardigan did steal my heart. The soft mauve and delicate detail (that has, sadly, deteriorated over time) make it perfect for spring. Plus it's light and airy so I won't get too over heated.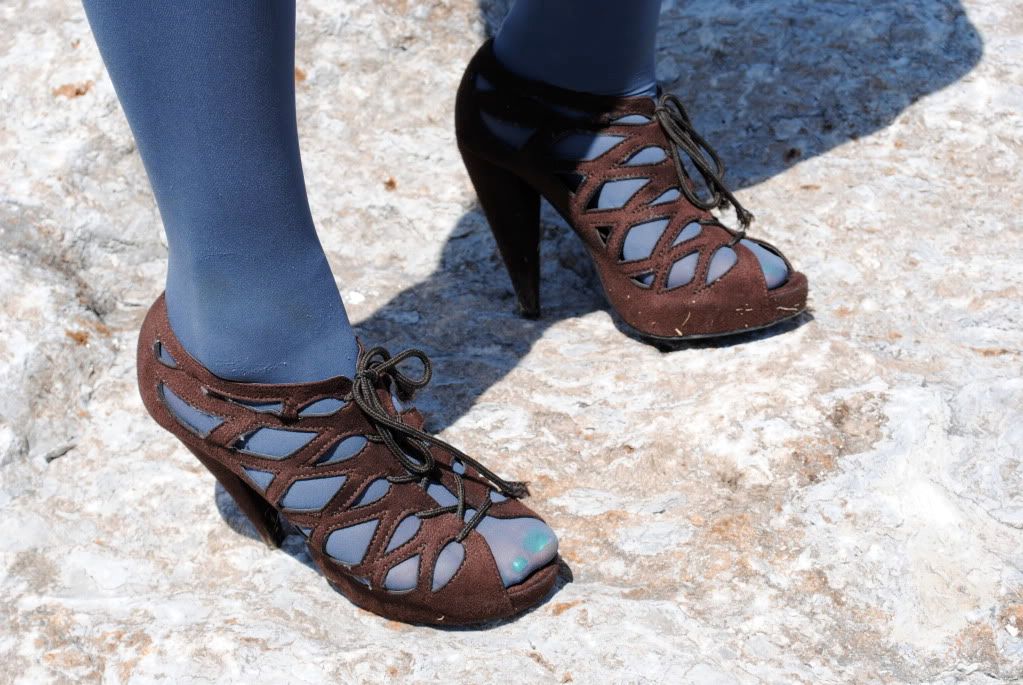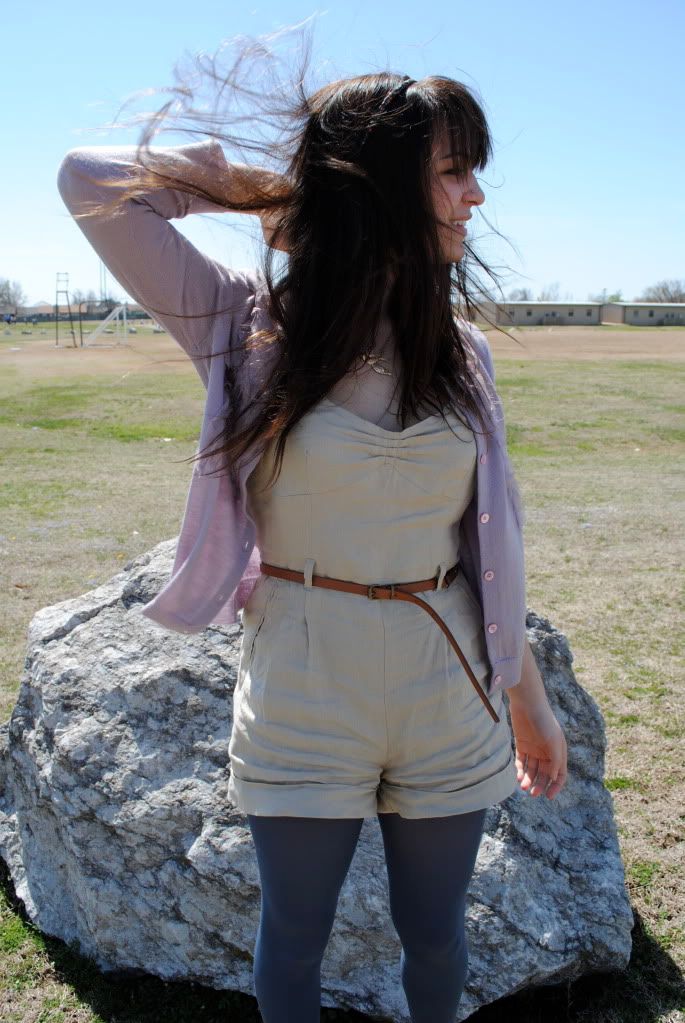 Finally the last new pair of Forever 21 shoes. I love the cut out detail and the heel is a reasonable height...however it feels really unstable and it makes me nervous to wear them. Even more nervous than these stilettos. The laces were super long but I trimmed them down to size and the day went without me tripping over my own feet which was good. However, after school when I went to our Preforming Arts Center to film so footage of our school's musical rehearsal, I changed into some good old Nike Shocks. They're probably five years old and still fit and feel great. All the drama kids kept making fun of me. And I got to see a little bit of Bye Bye Birdie before everyone else...the advantages of being in my film class Tiger TV.
What I'm Wearing:
Dove Necklace: Forever 21
Brown Cut Out Heels: Forever 21
Dove Necklace: Forever 21
Floral Headband: Ross