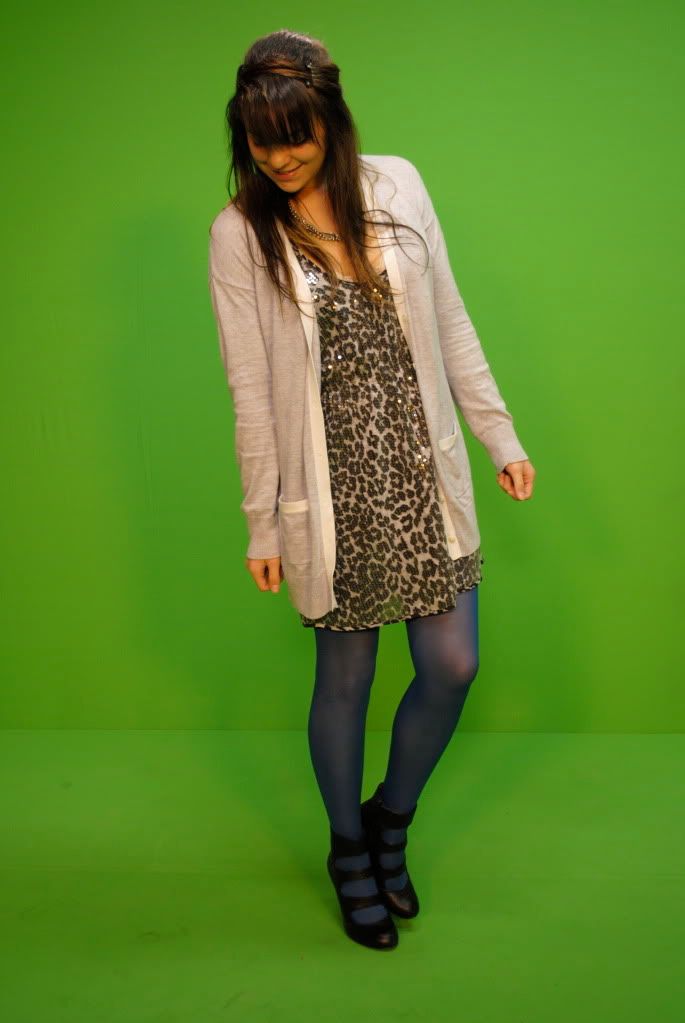 Ugh, today was not so fun. I'm getting sick and as a result: woke up late, missed work, felt tired, and wanted nothing to do with anything save kicking back and listening to a combination of Fleet Foxes and Rainymood.com. Anyways, this afternoon while I was doing some filming with the green screen for my broadcasting class, I figured it would be fun to take pictures using it. So after playing around with the lighting (which still isn't that great, I must admit) I forced my friend Uyen to take a few pictures. Very few, I think we only took three or four before I was forced back into filming and interviewing. I guess that's a good thing though because I really dislike this background. I hate indoor lighting, I love sunlight in my photos!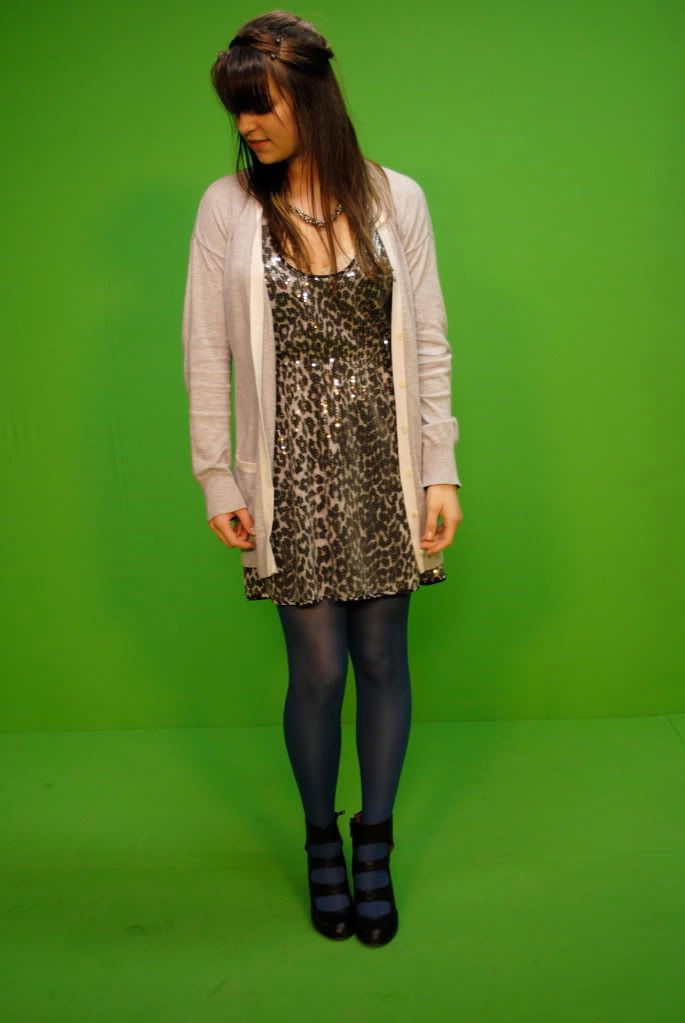 The other day Kate Maggie over at Postcards From... posted a list of things that make her happy. Since I'm sick and in desperate need of some uplifting activities, I think I will too.
2 Sleeping in warm beds with warm people.
3 Tights. Every color, pattern, texture.
6 Animal rights, vegetarianism.
7 Cardigans. Forever cardigans.
11 The idea of no longer being in my Pre-Calculus class.
12 Singing very loudly (and badly) to mix CDs.
13 Sunshine, tan skin, bike rides.
14 A good, cleaned out car (okay...only my car).
15 Everything else.
Just curious, what are some things that make you smile? Hope the weather where you are is loads better than here! On a final note, I want to learn tecktonik dancing, because I need something to do and I, contrary to most, find it really cool. Until tomorrow.
What I'm Wearing:
Sequined Leopard Dress: Rodarte for Target
Blue & Silver Necklace: Target
Grey & White Oversized Cardigan: The Gap
Black Cut Out Heels: Urban Outfitters