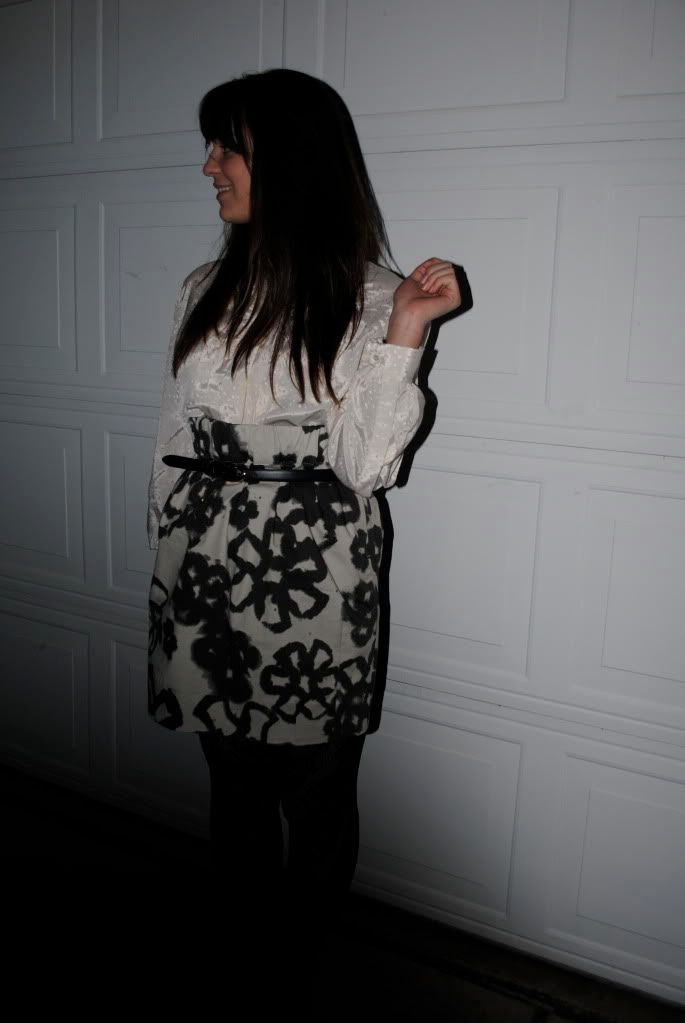 This weekend was pretty busy, but nothing really interesting. Worked, grabbed coffee with Cayla, walked around, dropped my overpriced Italian soda all over the sidewalk, played with Goose, cuddled, got little sleep. Plus it's been raining. I can't wait for warmer weather, but at the same time I'm not too excited for the hot summer days.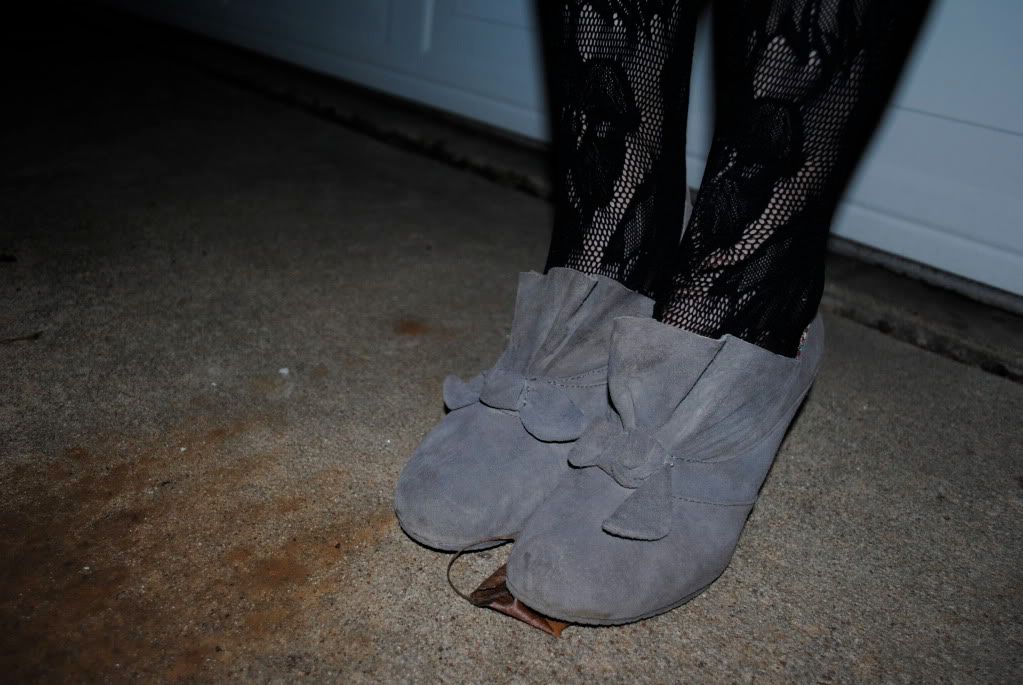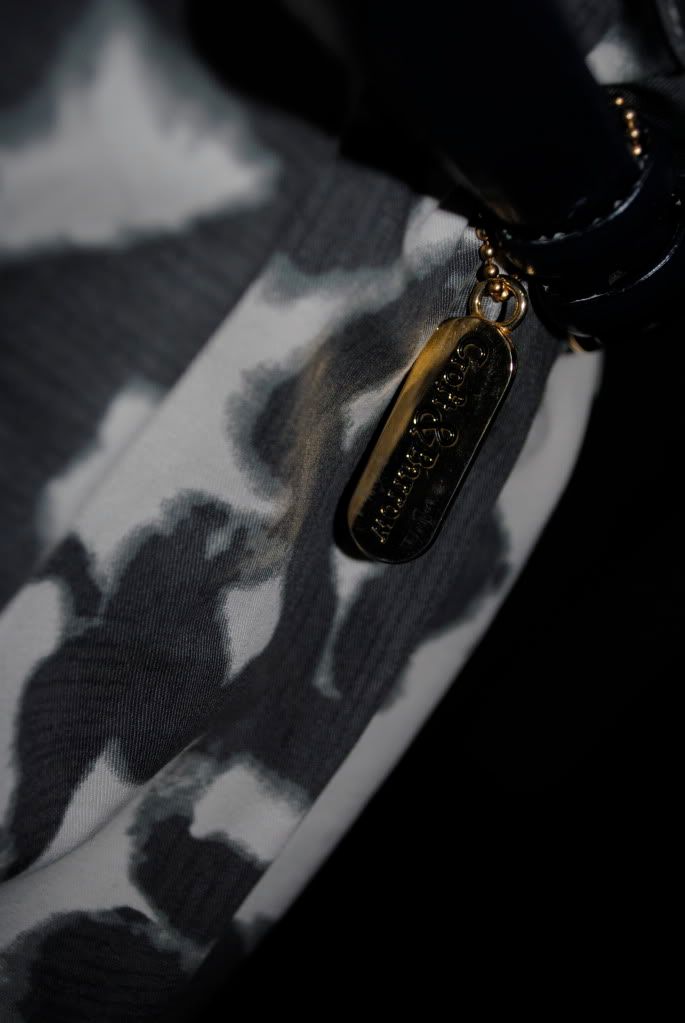 I got these grey ankle boots probably a year ago off Mod Cloth. They are my absolute favorite pair of shoes- soft, heeled, with a bow and ruffle detail. They were definitely worth the $89 price tag. Most of this outfit I got when I went to get volunteer information at Good Will. The skirt is Vera Wang! Vera Wang for $4.99. And even though it's a size ten, I just fixed it with my new thin, navy belt and it made it have that paper-bag waist effect I love. The shirt was something I saw on the way out and didn't even try on, I just bought it. I'm become more attracted to the color white, and after I cut out the shoulder pads, the blouse turned out pretty great. The only problem is it's a really silky fabric and gets all clingy from the static.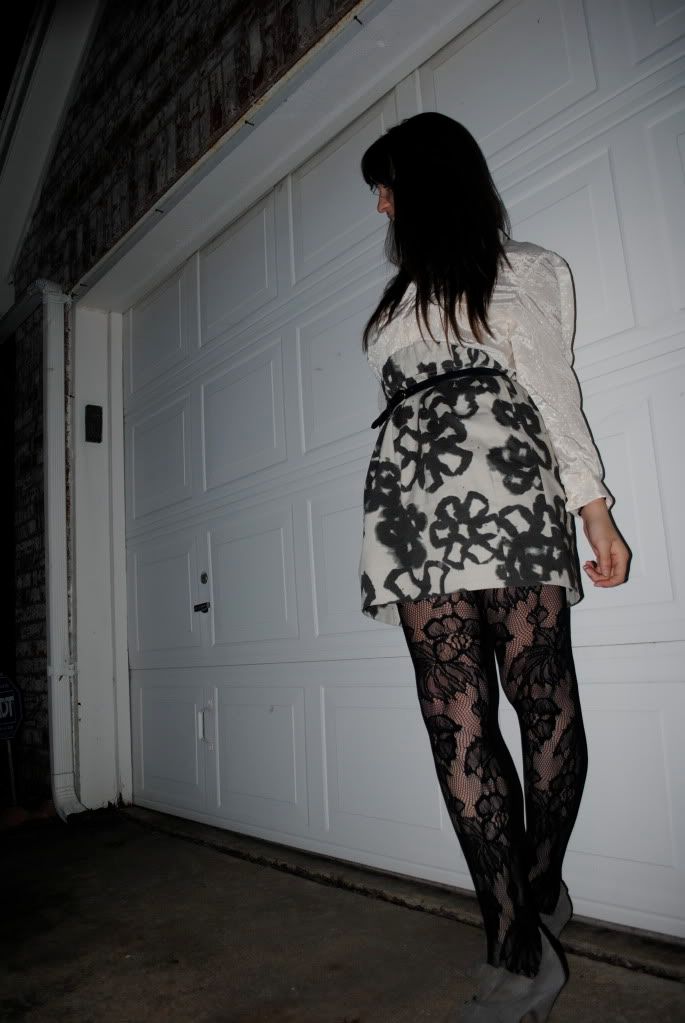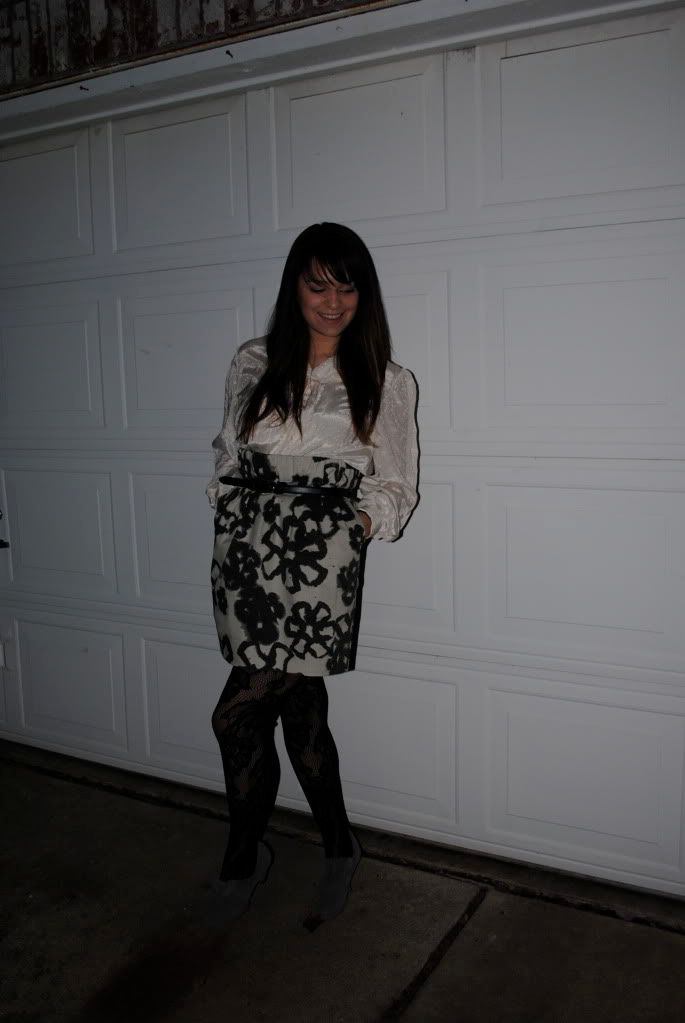 Goose likes to bite my tights. But he's still a puppy and I'm no good at saying no. I still haven't replaced my ripped black tights, and probably won't until the next time I'm at Target. Now I'm engulfed in writing an essay and studying the unification of Italy. I'm glad Cayla and I wear the same size. We get to steal each other's clothes.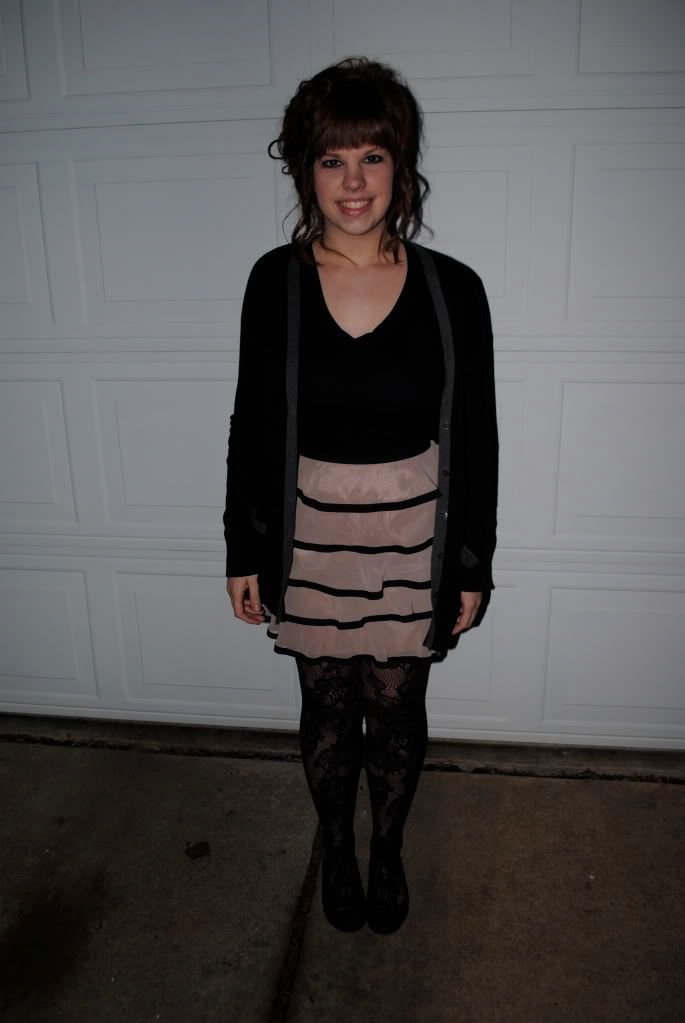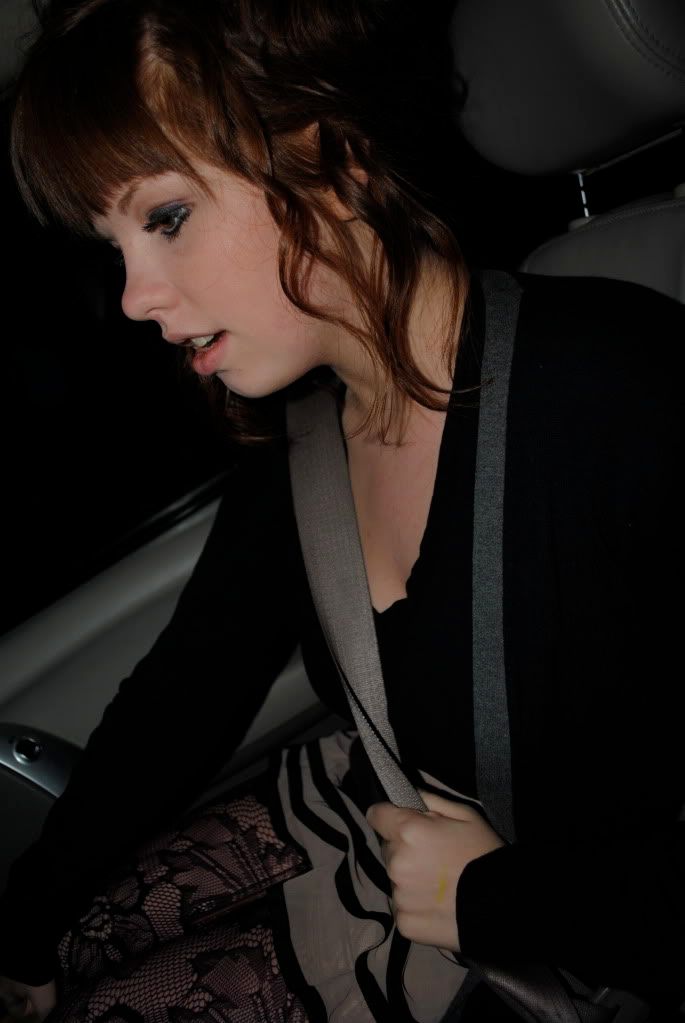 I love Cayla's hair. I wish I was cool enough to be able to pull off red hair, but I'm stuck with mousy brown. I'm thinking about doing something with it, but I'm still pretty broke from New York shopping.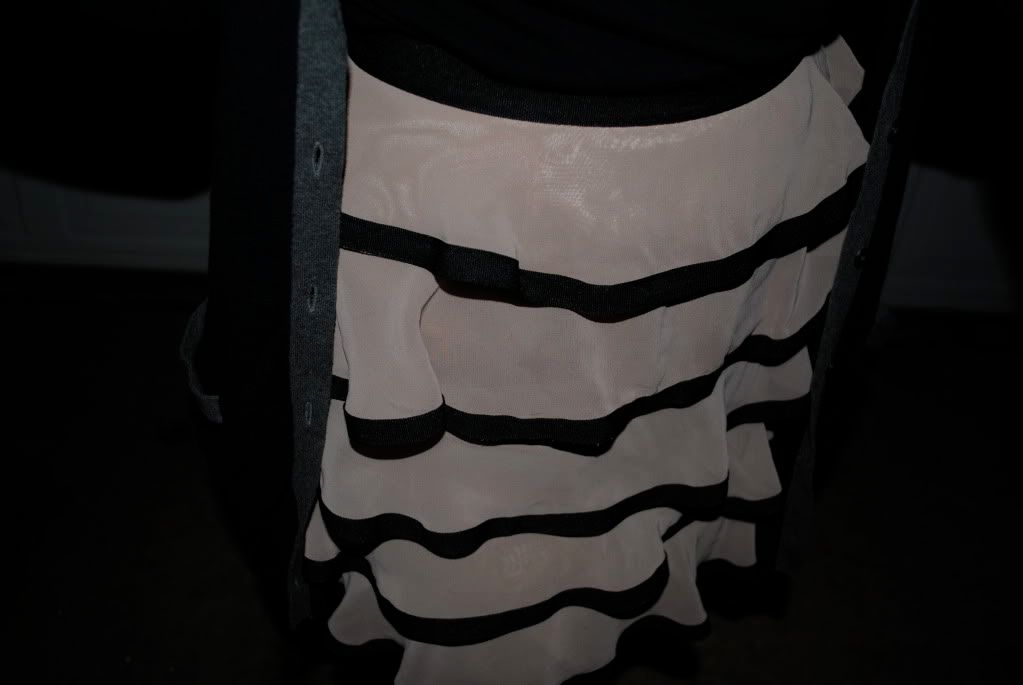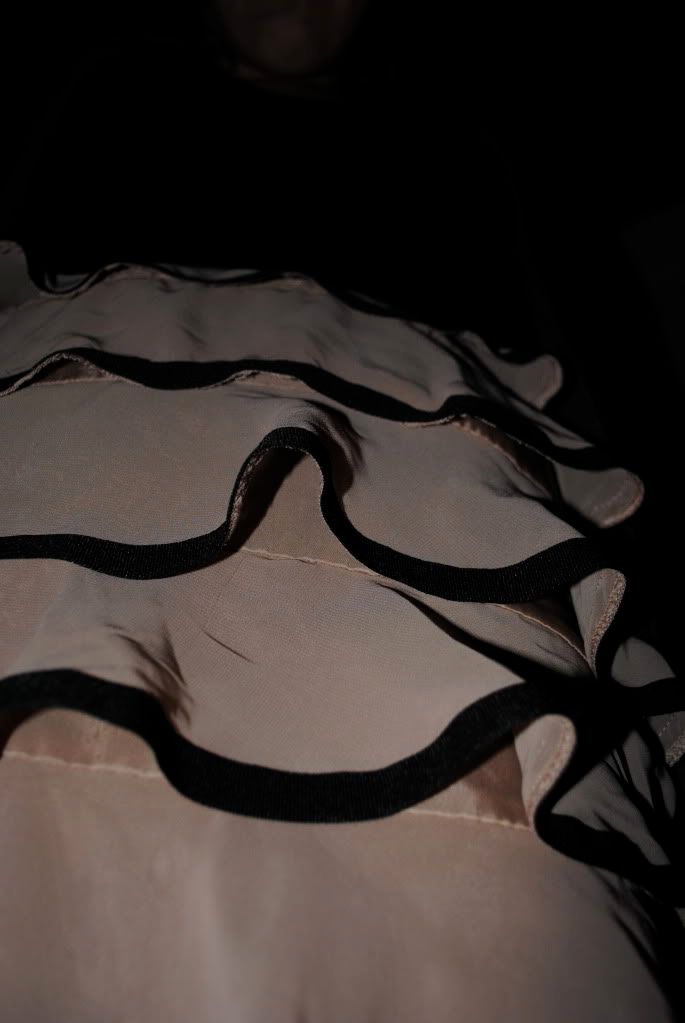 What I'm Wearing:
Vera Wang Skirt: Good Will
Navy Blue Belt: Good Will
White Silk Blouse: Good Will
Black Lace Tights: Target
Grey Ankle Boots: Modcloth
Cayla:
Black & Grey Cardigan: The Gap
Black Flats: Aldo
Black V-Neck: Forever 21