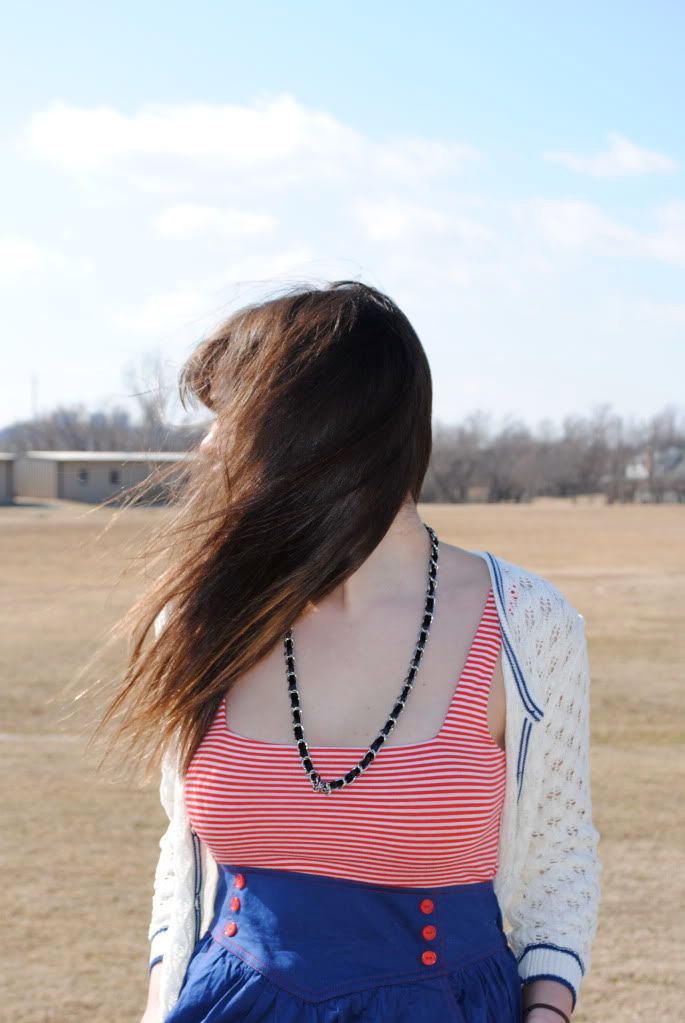 I found the most amazing sailor dress I've been longing for, and it is even better than I could have hoped. Especially for only $26. The wide v shape on the waist, accented with tiny little buttons, it's perfect. Plus it gave me the opportunity to wear my favorite bright red tights. I kept getting stares all day, so I guess they're kind of bold. Or maybe it was just because it was so windy and cold that people couldn't understand how I could bear my legs being so exposed. Truth is I feel trapped in jeans.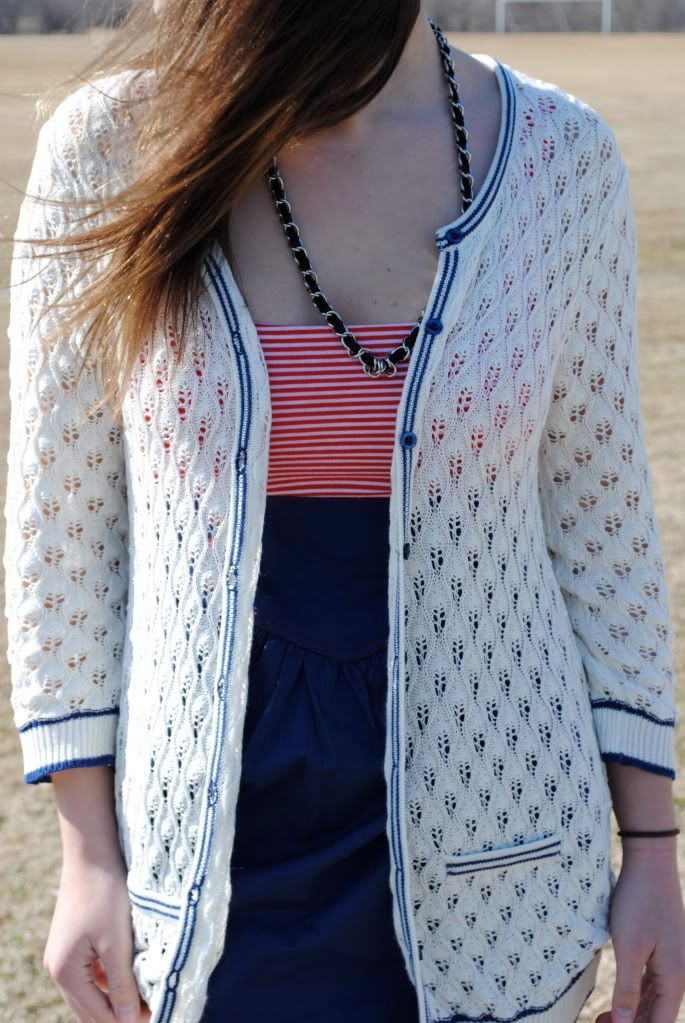 Is that another new oversized cardigan? For the second day in a row, yes. This is the first time I've worn it, and I love it to death...except for the fact that those pockets on the front are only an imitation. And being someone who's rather fond of sticking their hands in their cardigan's pockets, it's kind of annoying.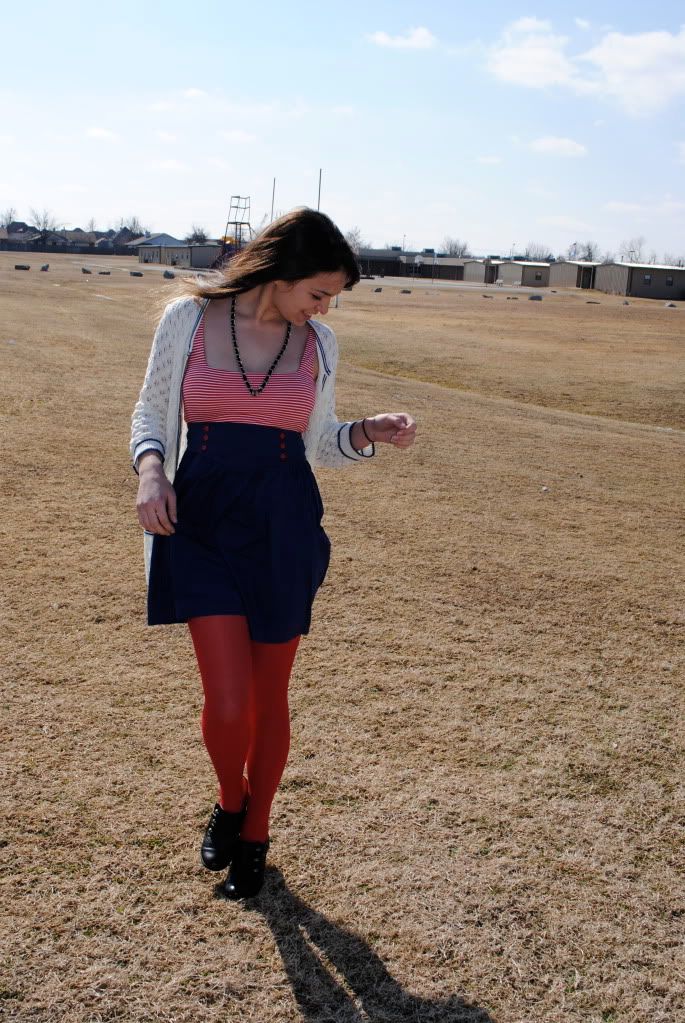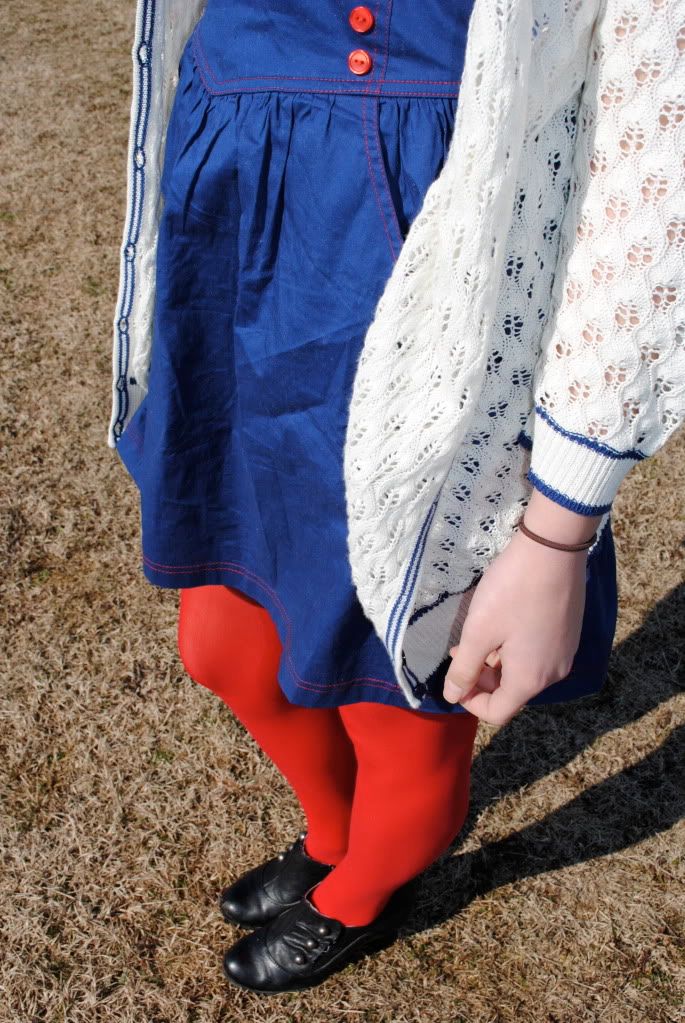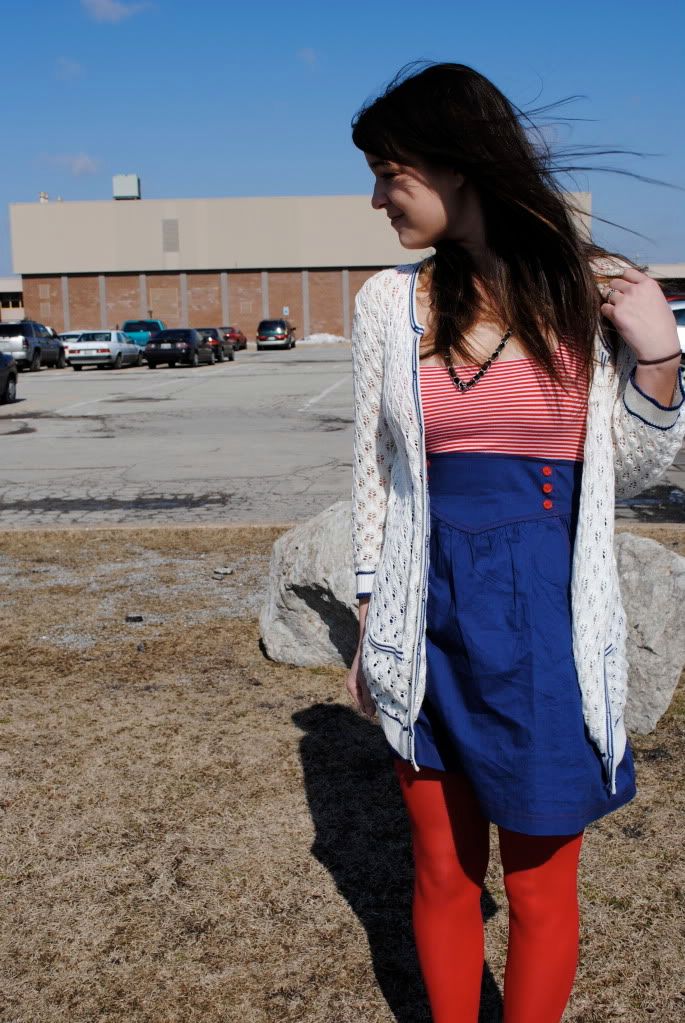 My friend Lindsey took my pictures for me today, and I think she's going to become my regular blog photographer. She's so creative! I never even thought of taking picture in the field by the student parking lot. I know those cars make for the most eye catching background....but it was cold and the wind was blowing so badly at first that we had to take the picture in that direction, haha.
Sailor Dress: Charlotte Russe
Creme Oversized Cardigan: Charlotte Russe
Black Ribbon & Chain Necklace: Target
Black Ankle Boots: Target