This weekend I got a little lazy and slacked on blogging, but school's picked back up so I'm back into the routine of braving the wind for some pictures. I had the most lovely weekend and I hope everyone else did as well. (: I'm addicted to Cosmic Love by Florence + The Machine after hearing it once in Forever 21. I'm actually listening to it right now. One of my favorite things to do is buy shirts about three sizes to big and wear them as dresses. Can you tell?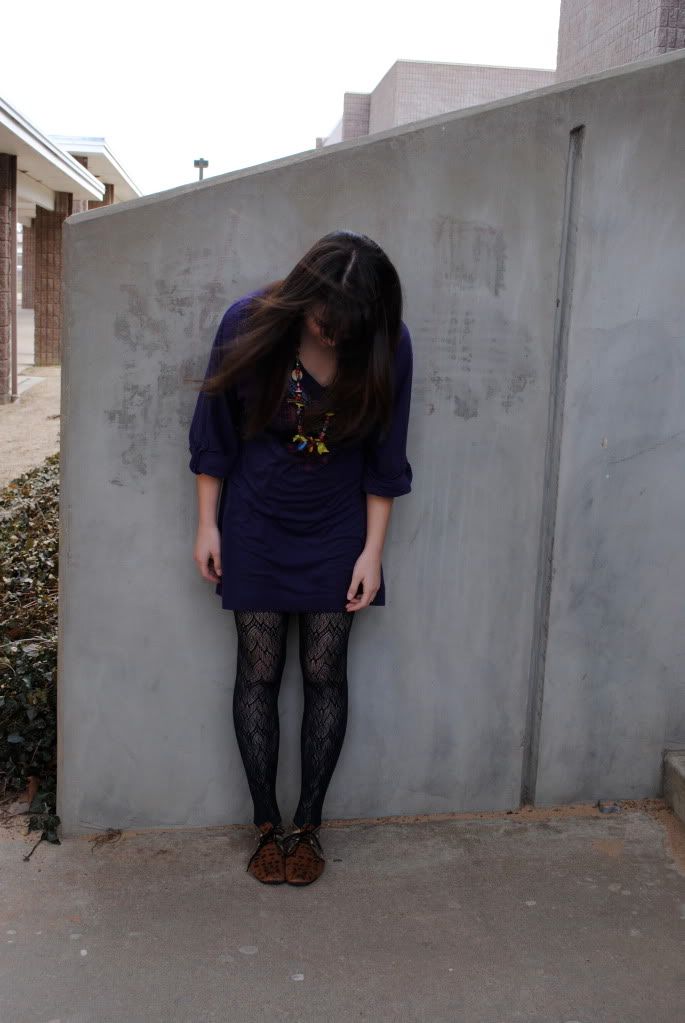 I really need to start saving up for Coachella in April, because my bank account is still pretty busted from New York. I really want to go...but on the other hand if I don't get too, prom is that weekend. So either way I get to do something fun in mid-April! (:
This is probably one of my favorite necklaces. Mostly because my younger sister and I made it together from a kit during a east coast road trip about two summers ago. It's one of those few cheesy things I love.
What I'm Wearing:
Purple Shirt Dress: Wal Mart
Green Lace Tights: Target
Patterned Canvas Shoes: Urban Outfitters
Colorful Necklace: Handmade