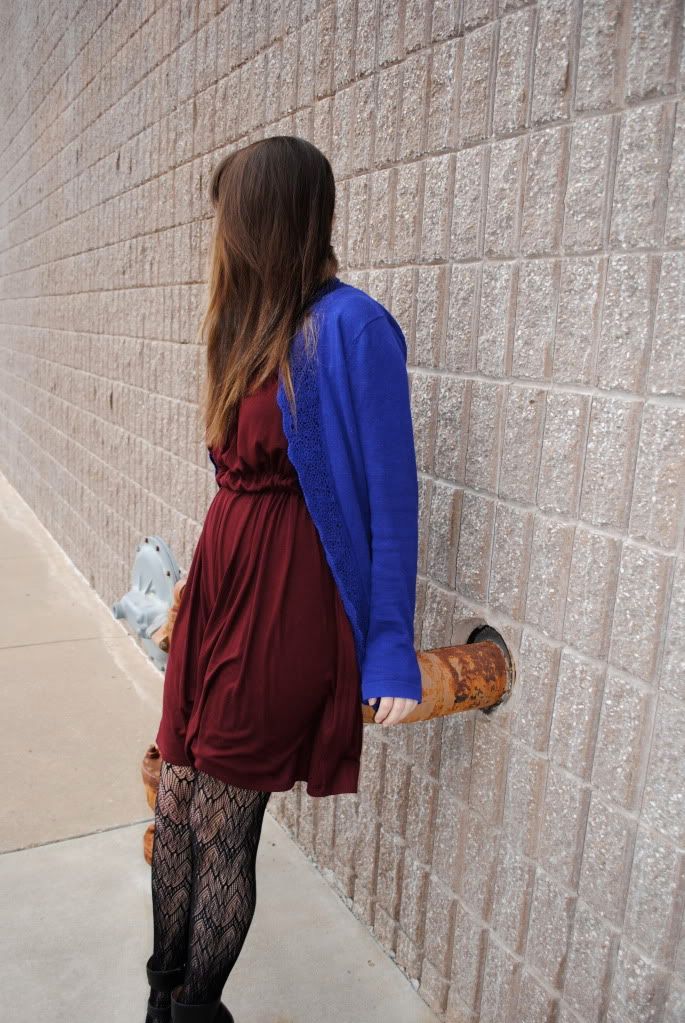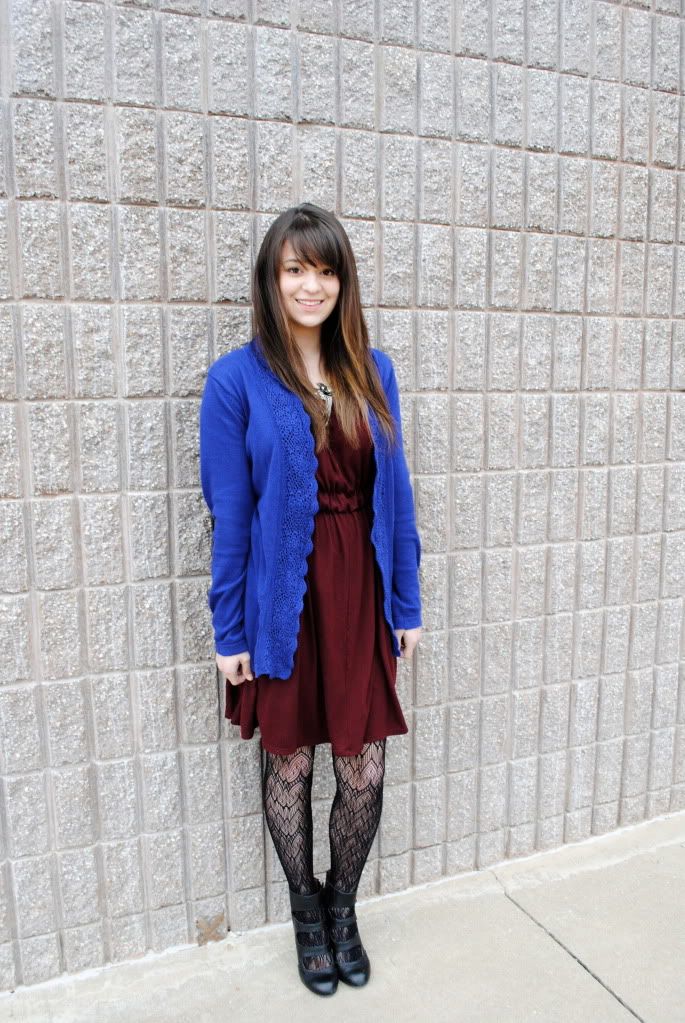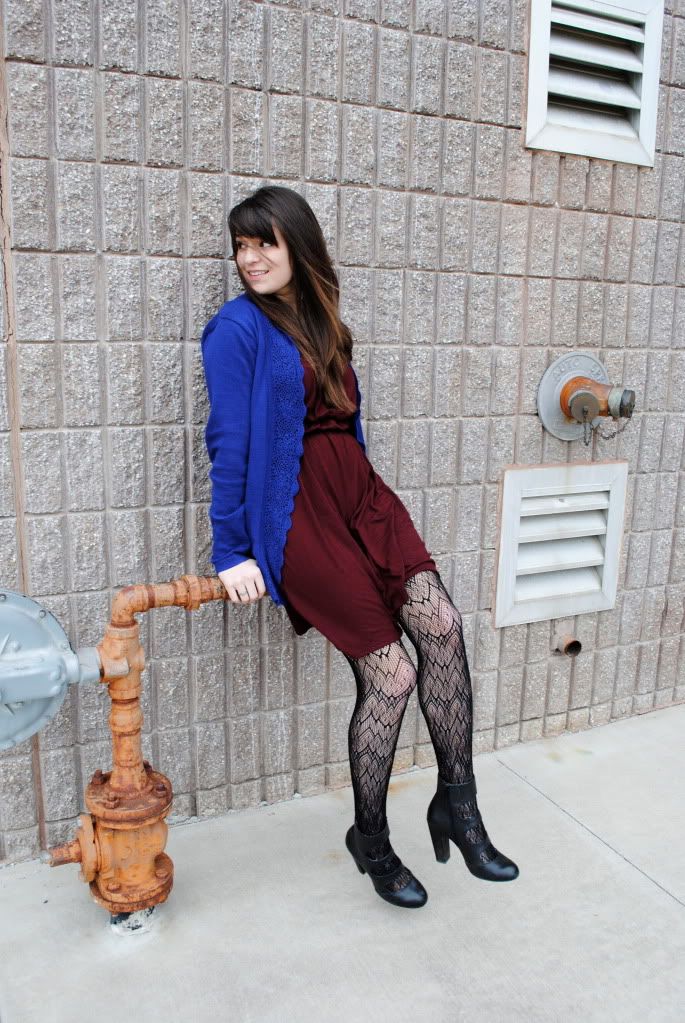 Look look look at these amazing photos. Lindsey is a great photographer. She gives me direction for each shot, which is nice because I'm terrible at trying to figure out what to do with myself and usually end up looking goofy in nine out of the ten pictures I take. Plus she keeps coming up with great locations to shoot, places I never even thought of before. I mean rustic pipe? Genius. I'm going to try and convince her to let me do a kind of
Behind the Lens
feature on her, because she has really nice style. Kind of like Ralph Lauren meets Free People.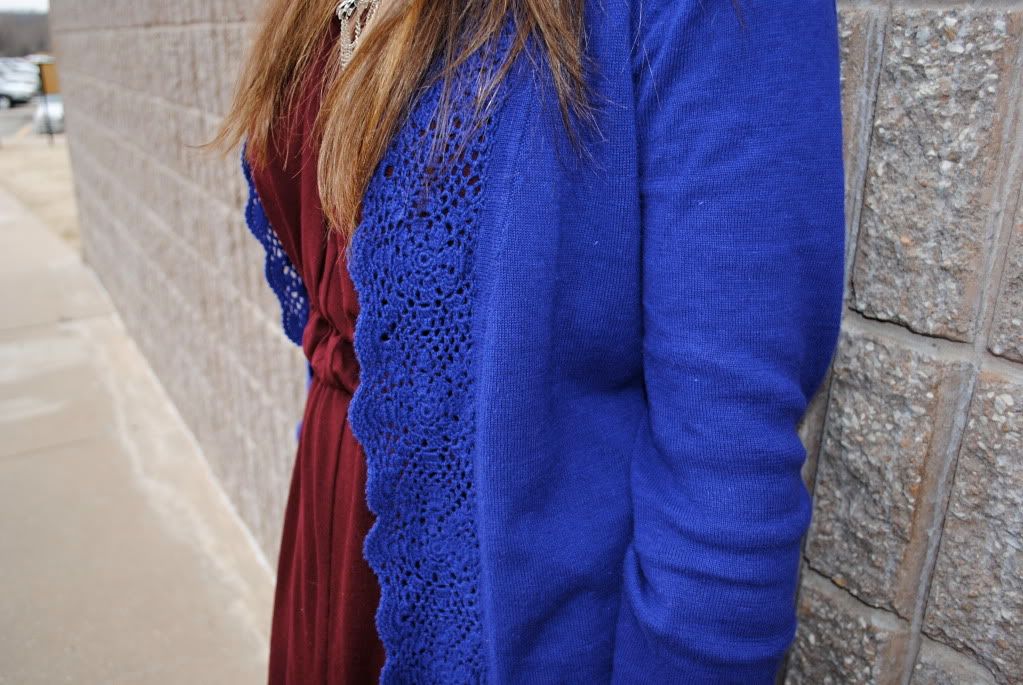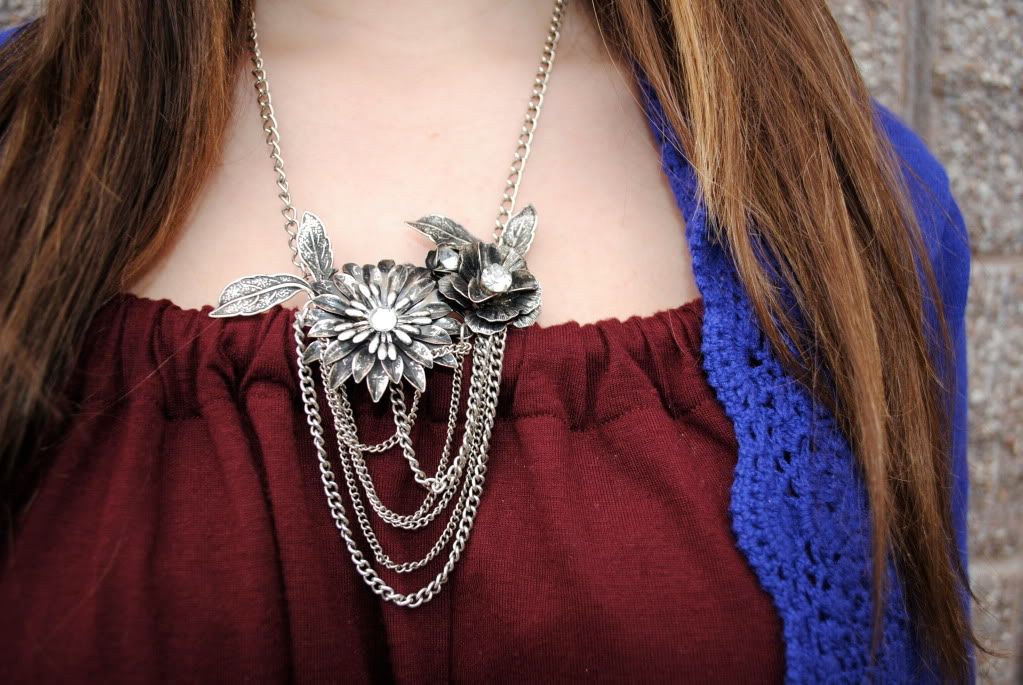 Today I was glad that my essential opaque black tights had ripped, because it forced me into wearing these detailed ones which I usually pass on due to the wind. They're really intriguing and I think I'm going to try and start wearing more of the intricate patterned tights I own, instead of just plain solid ones.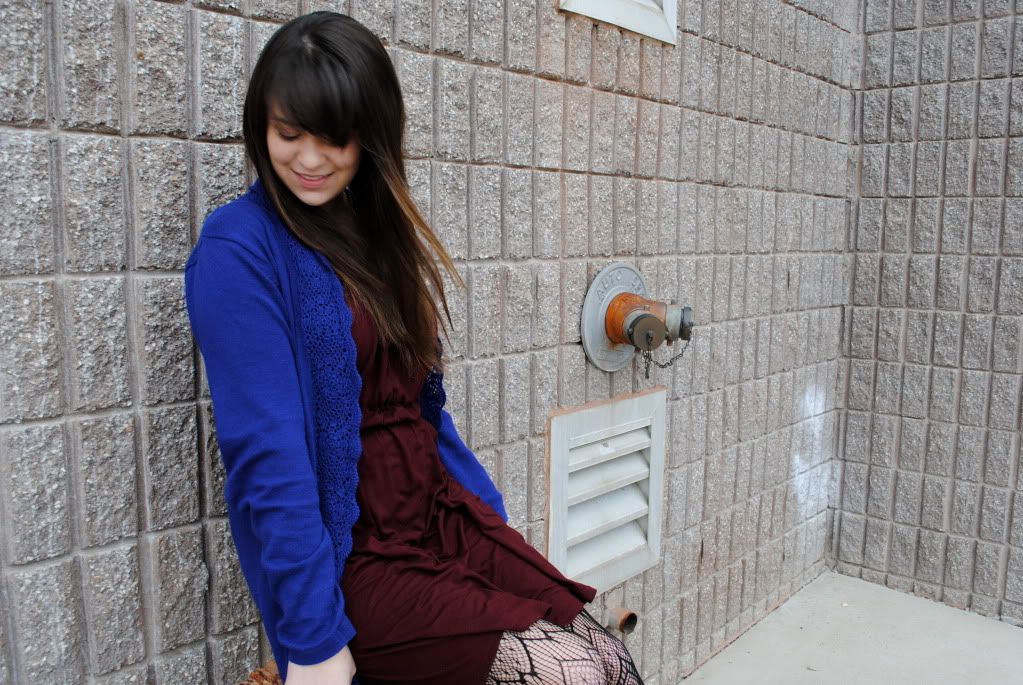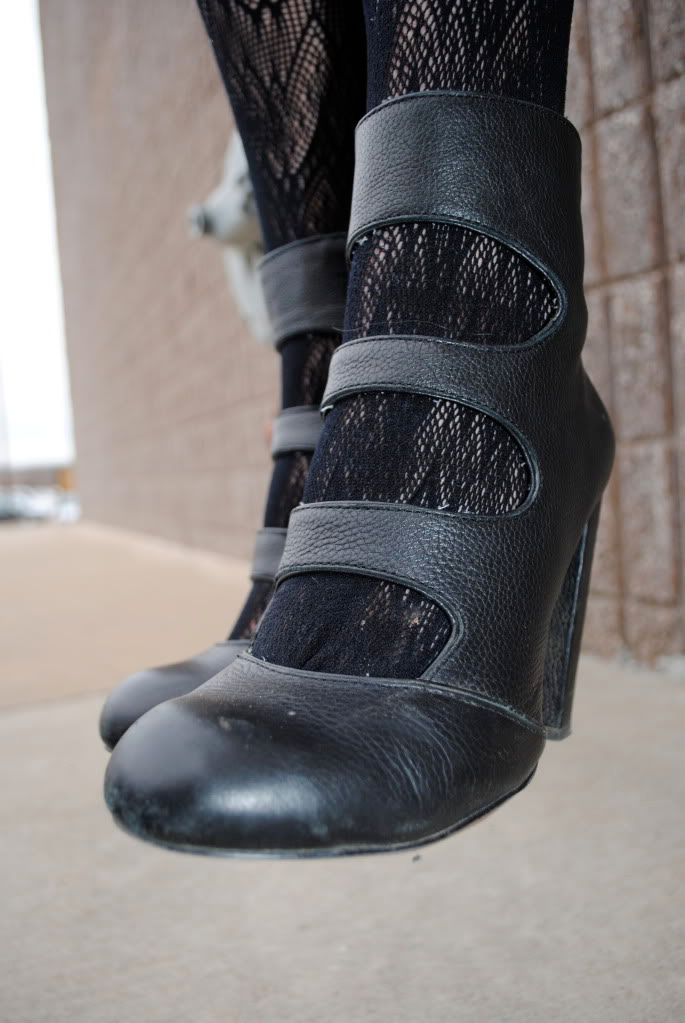 This is one of my favorite dresses. It's longer in length which is strange for me to be wearing, because I tend to gravitate toward shorter, high-waisted dresses and skirts. But when I saw this I fell in love with color. It's such a pretty deep red, and it's nothing like the other colors that appear in
my wardrobe. I paired it with one of my favorite cardigans, which is my favorite mostly because of the color too. Indigo never fails, and the pretty little crochet on it is nice too.
What I'm Wearing:
Black Lace Tights: Target
Silver Flower Necklace: Wet Seal
Indigo Cardigan: Franchesca's
Black Cut Out Heels: Urban Outfitters