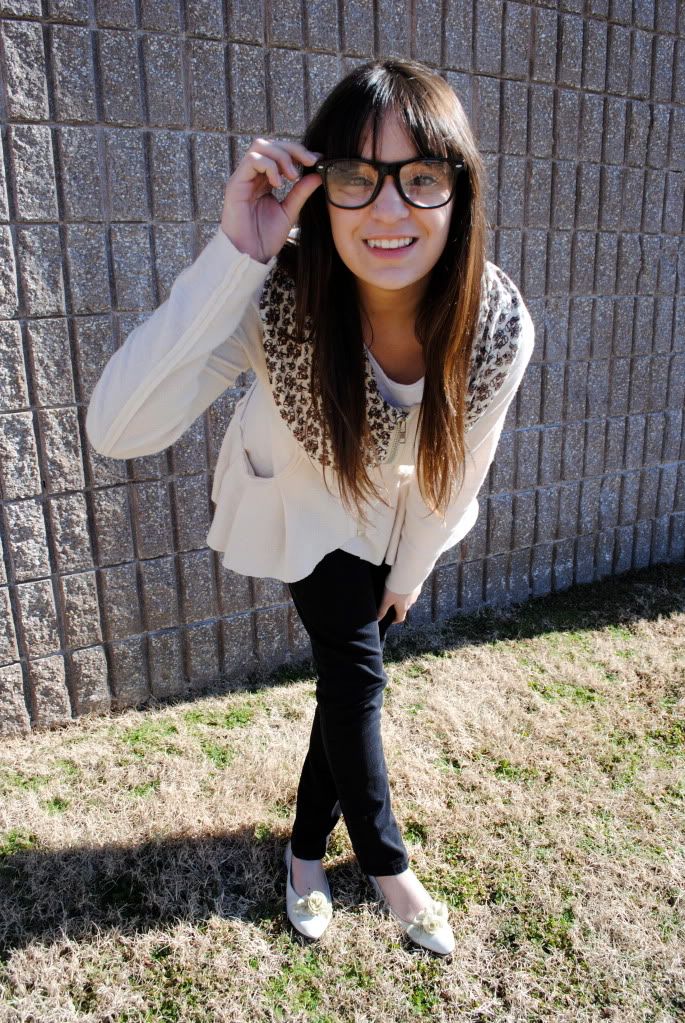 I switched to using Photobucket for uploading pictures, and I can definitely see a difference. I redid a few post's photos, but not all of them (am too lazy and busy singing The Films). I don't know if you can tell, but the colors are much better and vivid. I love my camera. :D This great coat is so girlish. Roses, pale pink, ruffles, an interesting cut...wearing it made me feel so young. It was so windy outside and the ruffles kept flying up, and I felt like a ballerina. Rather boring day, just wandering around being tired. It definitely got colder though. Yuck.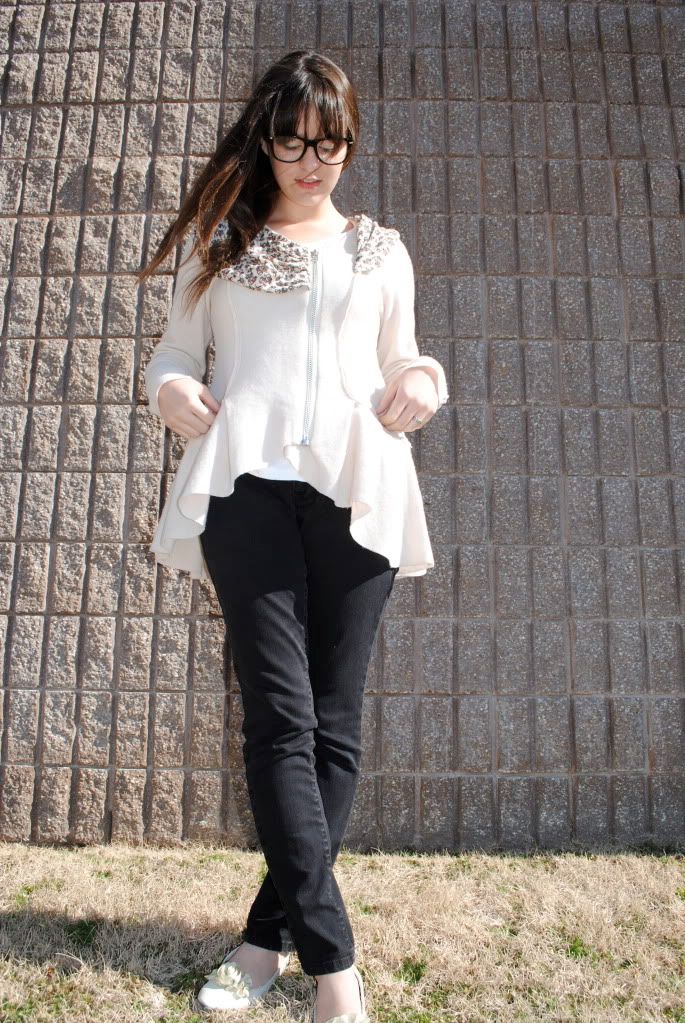 It's such a shame it was gusty and my bangs began to do that annoying middle part thing. My hair dresser did a wonderful job making them really full, and I wish I had her when I got ready in the morning. Maybe she could curl my stubbornly straight hair while she's at it.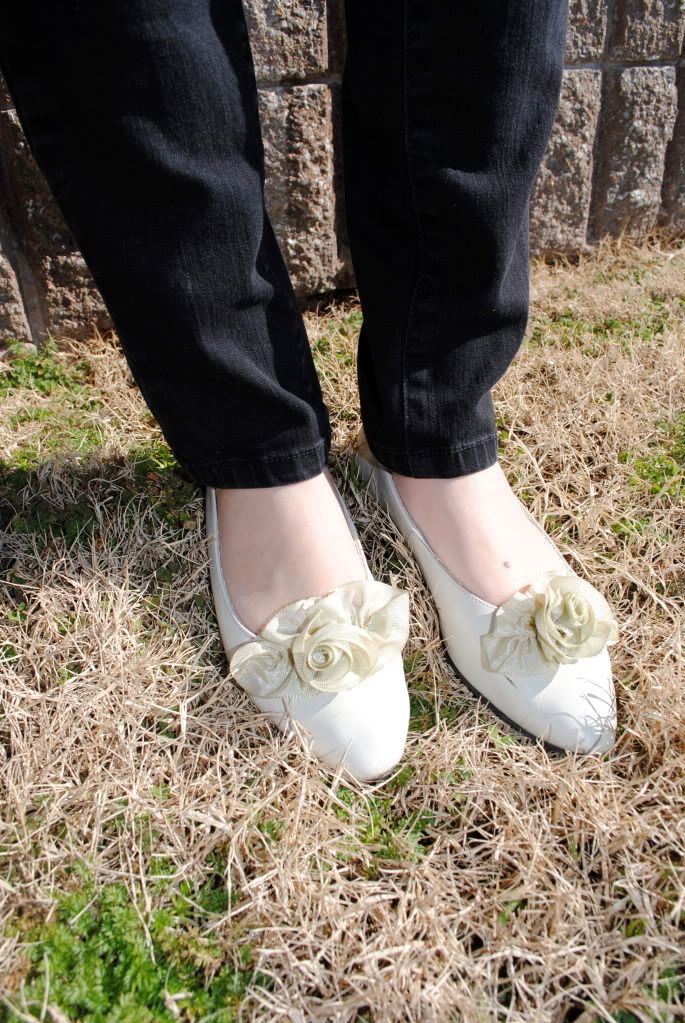 I really adore these shoes. It's rare for me to find vintage shoes that fit a size seven (women had such tiny feet back then!), and on top of that to find vintage shoes I care for. But these are lovely. They're comfortable to walk in, white (but have turned a slight minty aged green with time), and absolutely, daintily charming.
What I'm Wearing:
Charming Floral Ruffle Jacket: Anthropologie
Black Skinny Jeans: Target
Vintage Rose Flats: Yesterday & Today Collectibles