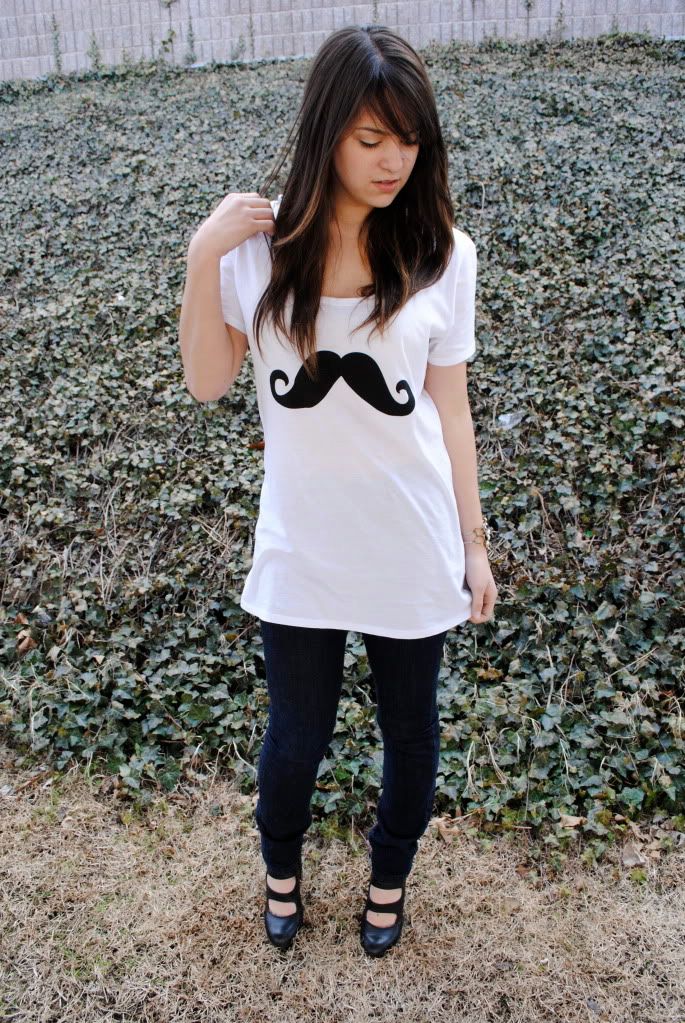 Ah yes, another New York purchase stuffed into a suitcase and unwillingly wrinkled. I saw it at Topshop and knew I must have it. I don't really like passing up simple (and witty) things, because I know they are rare to find. Usually clothes have the potential, but have been so bedazzled and bejeweled that it's too much for me to handle. Worn with my trusty black heels because I like to forget that I am only 5'6" and because black is a color that never fails. And these H&M jeans are my current obsession, and I also feel great because they were only $15. It's supposed to snow here in the great suburb of Broken Arrow on Thursday & Friday, so I'm hoping I'll luck out and school will be cancelled. We shall see.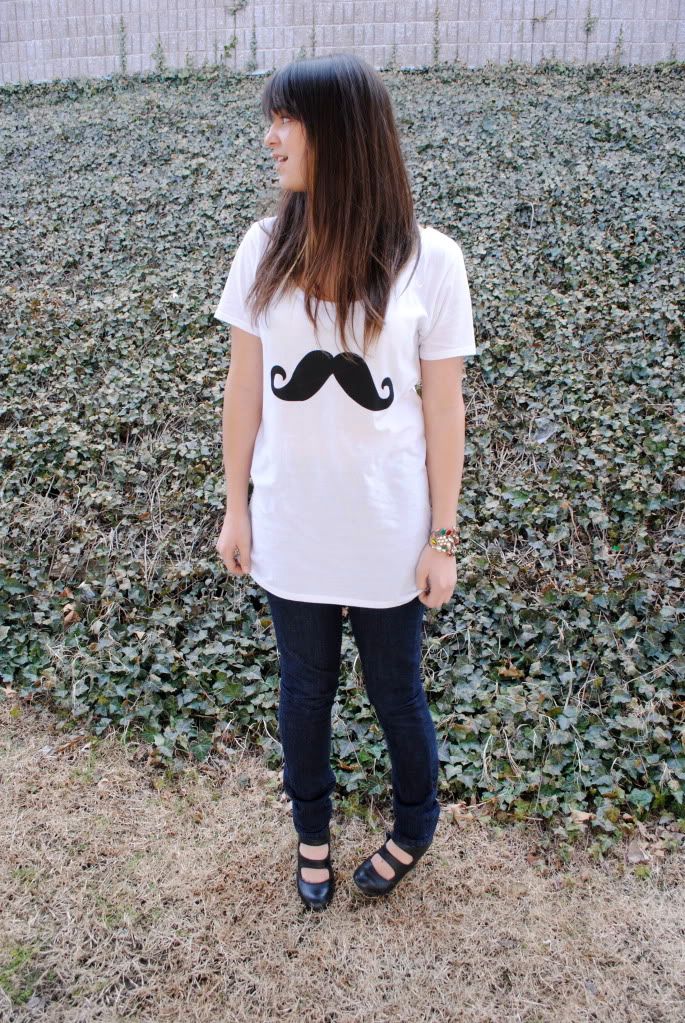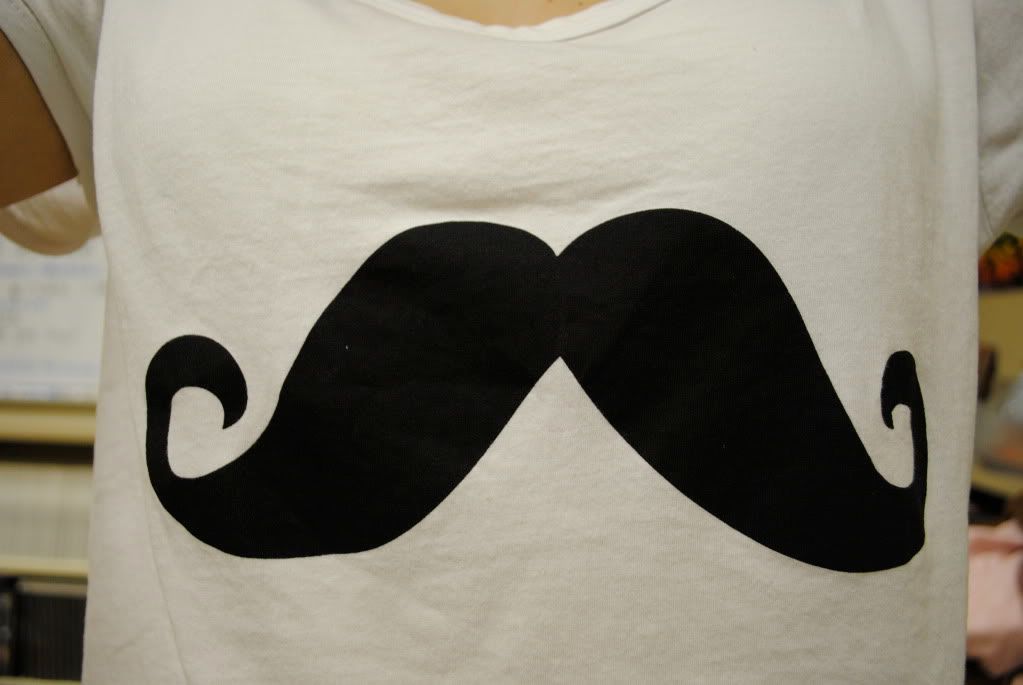 I got a haircut today, and my bangs are back. They're really full, so no more shoving them too the side when they grow to long, as you can probably tell I've been doing for the past week or so. Lastly,

I wanted to say thank you for all the comments here lately

. Three or four may not seem like a lot to other people, but I think just one is superb, because it means someone is actually taking the time to read my posts or even just look at the pictures. So a big old thank you. :D And if you like what you're reading, you should drop a comment and say so. They make my day.
What I'm Wearing:
Black Heels: Urban Outfitters
Jeweled Wrist Cuff: Forever 21